Bottoms Up! DJ Hosts a Whiskey Tasting
The inimitable Katie Jacobs (stylist, homemaker, and Draper James Ambassador extraordinaire) is at it again on our behalf. After hosting an unforgettable summer movie night, a tailgate, and a gingerbread house decorating party for us, she recently took it way down to Tennessee's roots, putting together a whiskey tasting in her hometown (and ours!) of Nashville.
Hosted at Homestead Manor, a historic property-turned-event space, the tasting was "dapper enough for the gentlemen, yet perfectly planned for the ladies," Katie says. See how Katie pulled off the evening—and learn how to knock off the night for a whiskey tasting of your own.
Invitations
Real (that means paper!) invites are the only way to do it. Nashville based design duo Tenn Hens Design captured the vibe of the party perfectly, incorporating woodsy motifs but maintaining a feminine flair.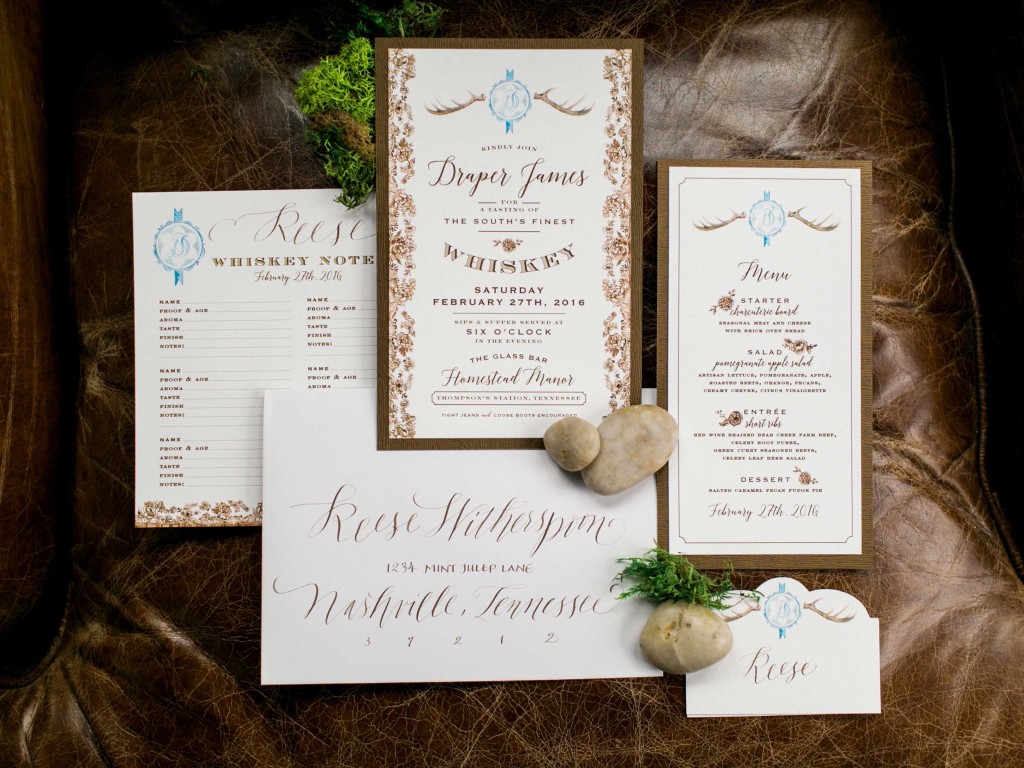 Decor
"An intimate dinner table with an elegant rustic sensibility feels both chic and relaxed," says Katie.
Wooden chargers and coasters added texture and went perfectly with gold-detailed flatware.
Drink
Drinks before dinner! "Start the evening off with the whiskey tasting," suggests Katie. "Provide between three and six whiskies and conduct the tasting before serving dinner, as the food can distort your taste buds. Click here to see some of Katie's favorite whiskies to serve a tasting.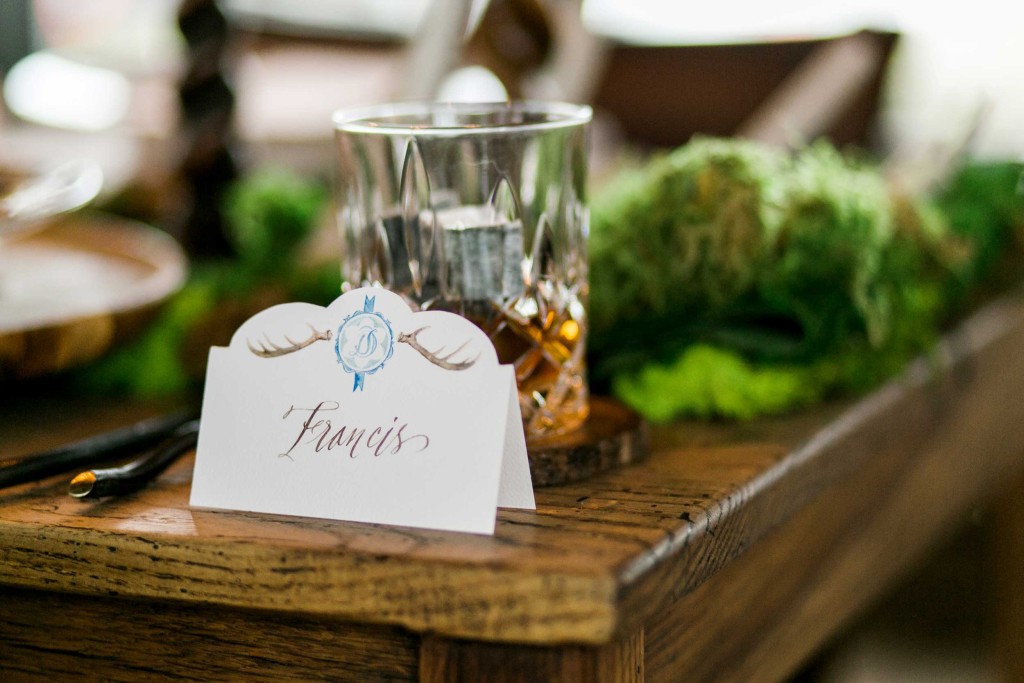 Dinner
Homestead Manor selected some of its farm-fresh favorites for dinner—a sweet-and-sour pomegranate apple salad plus hearty short ribs (the perfect counterpoint).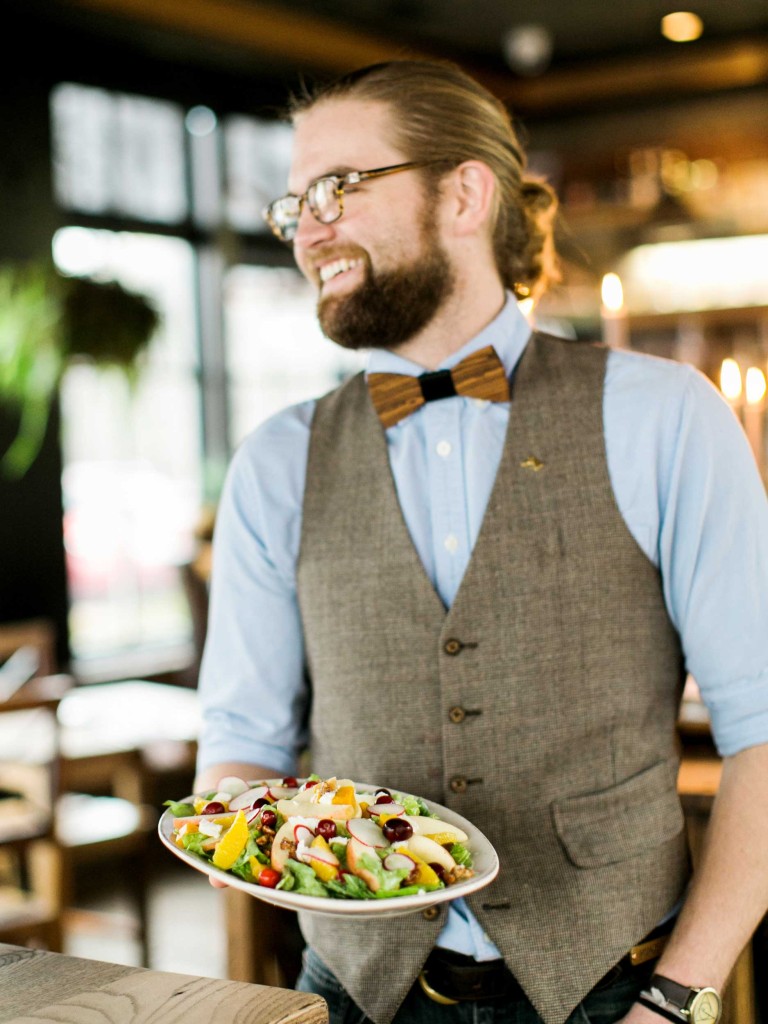 A salted caramel-chocolate pecan pie left everyone with a sweet memory of an unforgettable evening. Click here to see the pie pics and learn where we borrowed the recipe. And click here to see how Draper James made the evening into a very fashionable affair.
Special thanks to Amy Cherry for pitch-perfect photography, as always; to Homestead Manor for inviting us to shoot at its unforgettable Glass Bar; to Currier Stevens and Bonnie Cross of Tenn Hens Design for the vast invitation suite; Val Cole Calligraphy for making the paper goods extra-elegant; to Brooke Webb of KBStyled for modeling like a true covergirl; to Tin Cottage for the elegant decor, including the table runner, whiskey rocks, and whiskey decanter; and to The Barn Door Co. for the suitably sylvan deer antlers and lighting.