December 4, 2015 • PARTIES
Goody Gumdrops! It's a Gingerbread House Decorating Party
"My favorite holiday tradition is making gingerbread houses with my kids," says Reese. "There's always a crazy mess of frosting and candy canes and candy wrappers! For some reason I can never get my house to stand up straight, but it's so much fun to watch the kids build them—and of course, eat all the frosting!"
In honor of this Witherspoon/Toth yuletide tradition, we decided to host a gingerbread house decorating party in Nashville—complete with lots of candy, loads of kids, and even an icing-and-gumball-bedecked rendition of our 12 South boutique.
Katie Jacobs, a local stylist, graphic designer, and super-skilled hostess, stepped in to design and plan the festive afternoon. The kind folks at The Red House, a beautifully preserved landmark venue, offered to host. And a gaggle of Draper James' youngest friends and fans were eager guests. The party was on!
Here, Katie's step-by-step guide to throwing a gingerbread house decorating party in full candy-colored glory!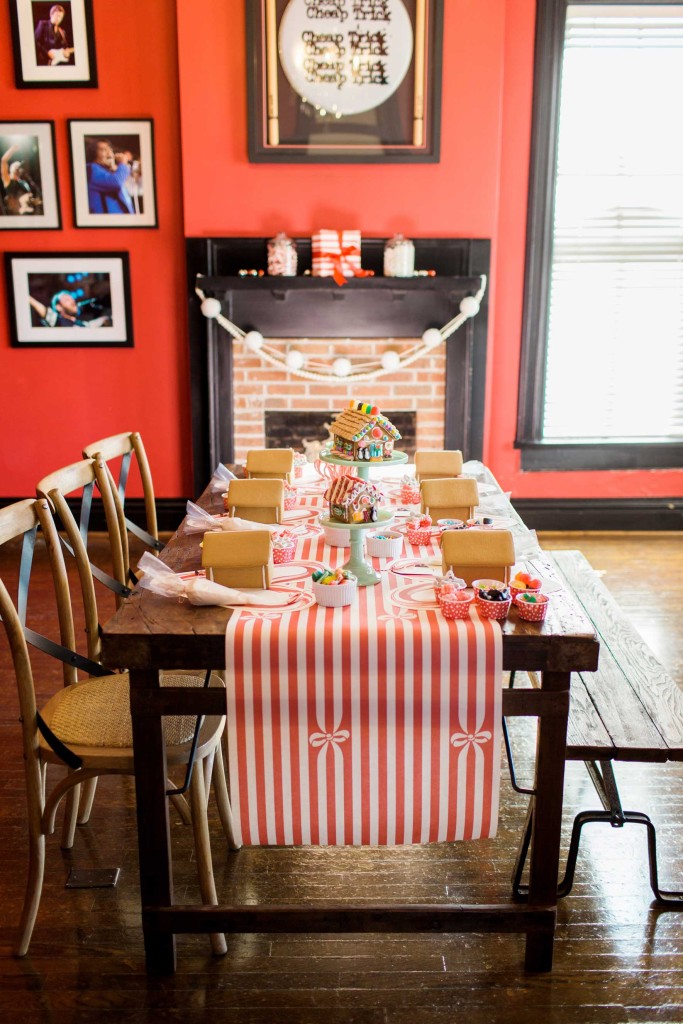 "Start by lining a table with a paper table runner and paper place mats," says Katie, who used our candy-striped Bessie Bow Table Runner and Candy Cane Placemats. "They're on-trend, kid-friendly and so easy to clean up."
To avoid Reese's usual collapsed house conundrum, construct mini gingerbread houses ahead of time for the children, so all they have to do is have fun decorating. You can buy premade kits or if you're feeling ambitious, bake and construct your own gingerbread.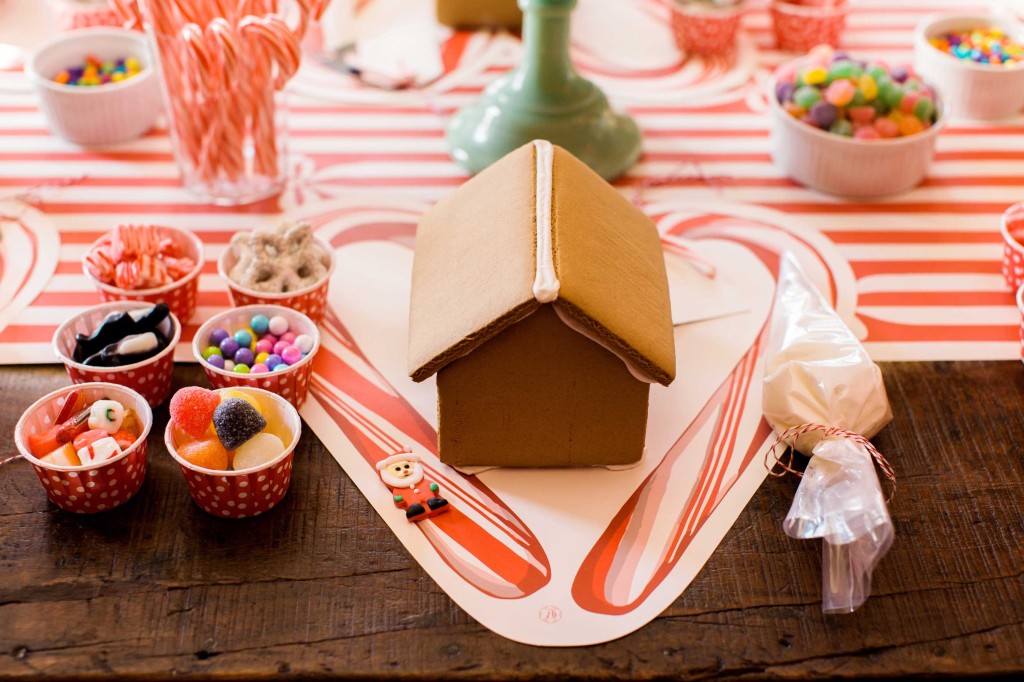 "Make the gingerbread houses be the centerpieces of each place setting. Be sure to add a personalized name card and paper cups full of assorted candies," says Katie. "Give each child a pastry bag filled with icing to use as mortar. Kids may need a little help with this part; parents can frost while kids attach the candy."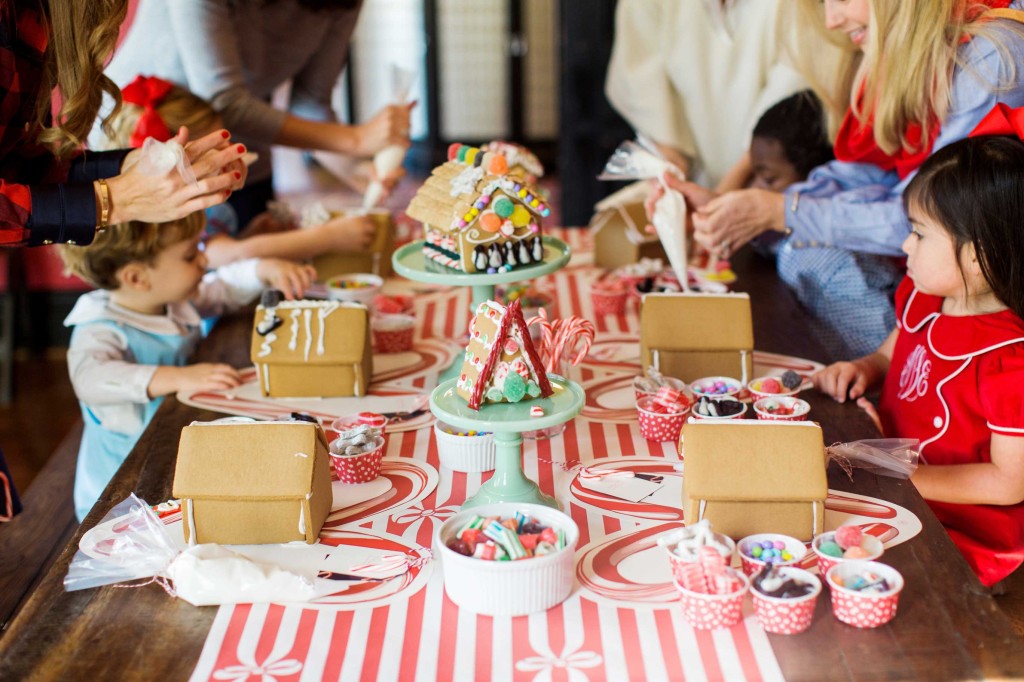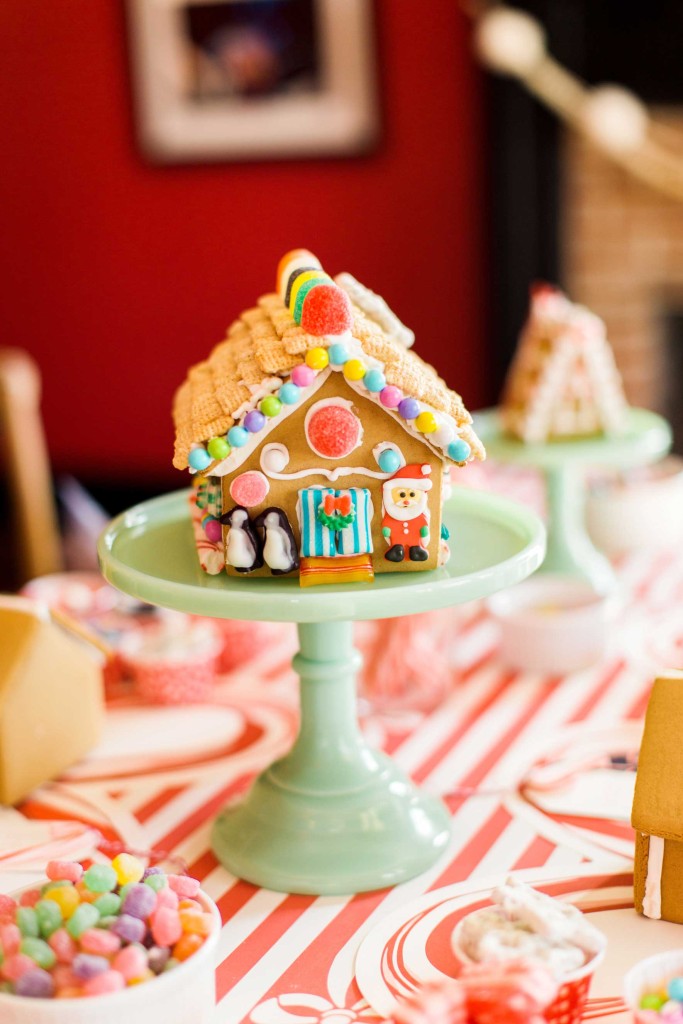 A completed gingerbread house makes a perfect centerpiece for the table. "Not only is it a great focal point, but it also serves as inspiration for the party guests while they decorate their own mini houses," suggests Katie. "Wow guests with a gingerbread replica of your own home, city landmark, or favorite store." You can see Katie's delicious model of our Draper James boutique on display in the store right now!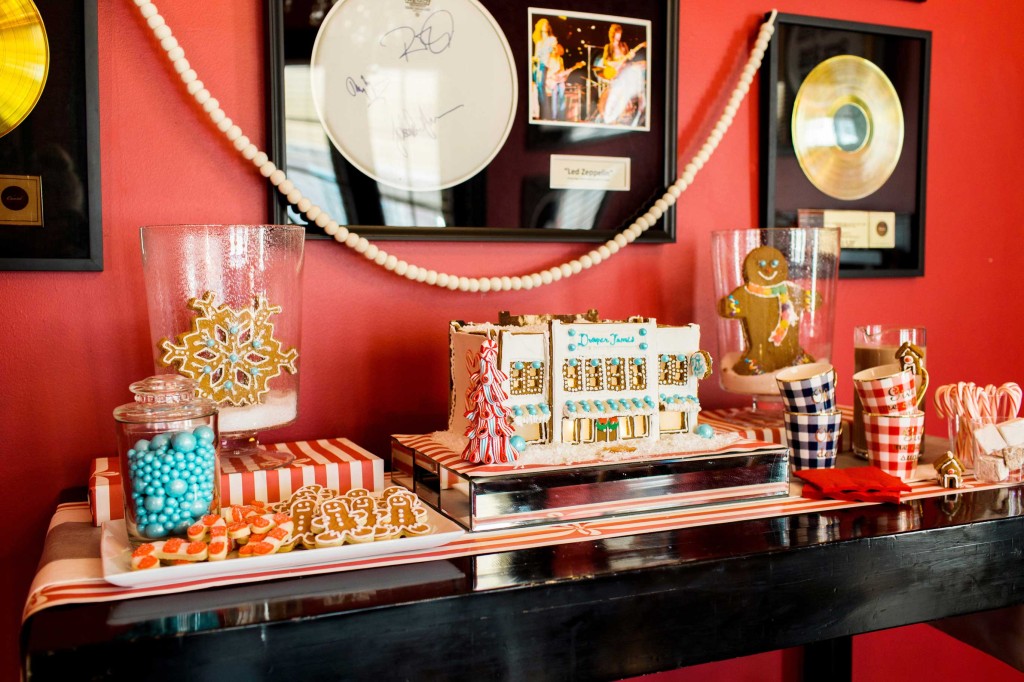 While the house-decorating activity alone is plenty to look at, it's always fun to add oversize jars of brightly colored gumdrops, candy canes, and gummies on the table and around the room. You can also place giant decorated gingerbread men and snowflakes inside of glass hurricane on a bed of of "sugar snow" for an easy yet artful touch.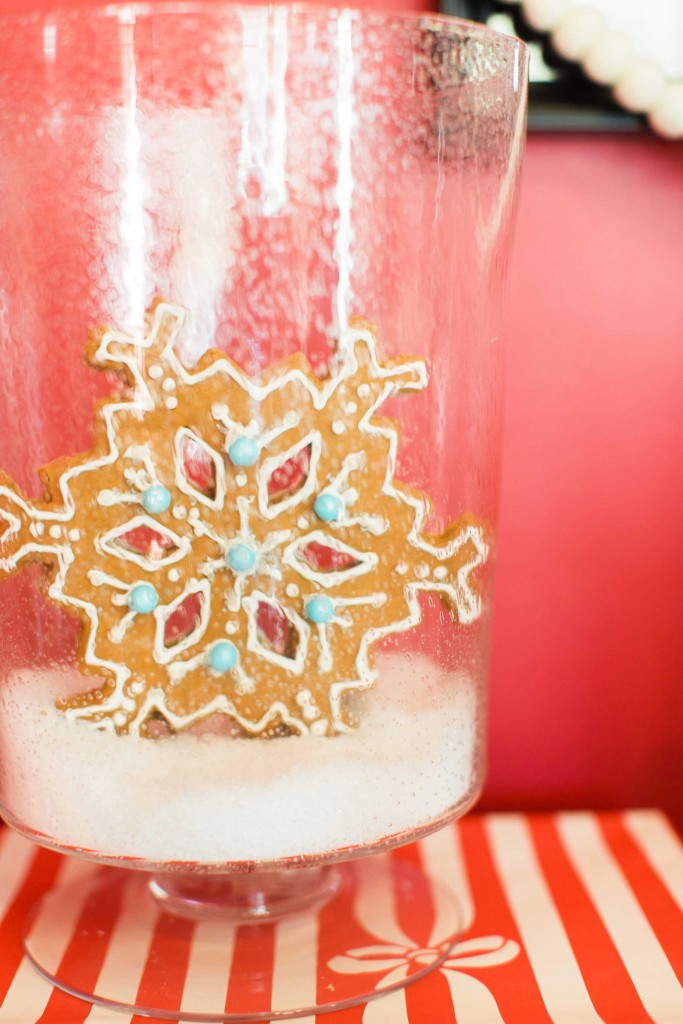 So much candy gets consumed at a party like this that you can keep the additional refreshments to a minimum—"though hot chocolate is a crowd-pleaser with children and adults alike," Katie adds. "Top mugs with giant homemade marshmallows and peppermint sticks. We even made miniature gingerbread houses to perch on the rim of each mug. A tray of decorated sugar cookies and gingerbread men looks adorable and goes perfectly with the theme."