The Draper James Guide to St. Simons Island
Our Spring 2020 campaign photo shoot took place in Georgia, St. Simons Island, to be exact. The Golden Isles destination is about an hour and a half from Savannah, and neighbors to Sea Island. Known for its lighthouse, pristine beaches, and magical marshes, St. Simons Island is high on our list of places to visit again.
While there, we met up with Bryce Brock and Kelly Revels, founders of the island's new micro-resort, The Park. As residents of St. Simons, Bryce and Kelly know everything about spending an amazing weekend on the island — when you check into your cottage at The Park, you'll find a perfectly organized pamphlet of their favorite places to eat, shop, and explore.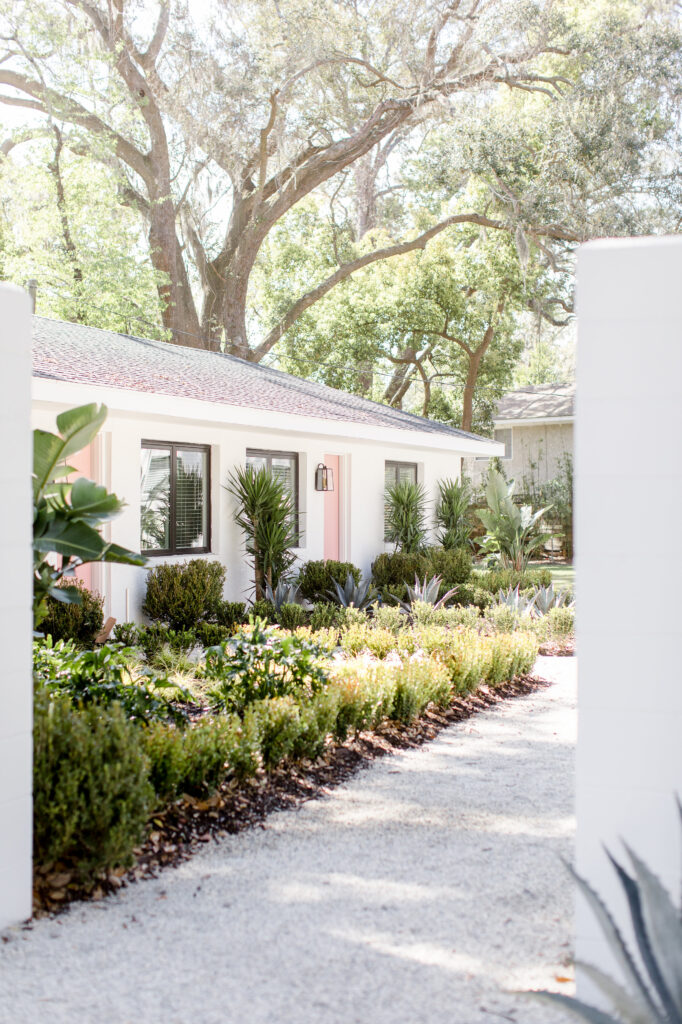 Below, we created the Draper James guide to St. Simons Island ⁠— taking inspiration and advice for the ladies at The Park and incorporating a few of the locales we fell in love with while visiting.
Where to stay:
The Park, obviously! Just a short walk from the beach town, the iconic lighthouse, and a collection of public beaches, The Park is the perfect stop for family vacations, girls' getaways, and long weekend retreats. You can stay in one of the four two-bedroom cottages or the four-bedroom villa; opt to pick up groceries at the local Harris Teeter, or have them delivered straight to your door from Publix.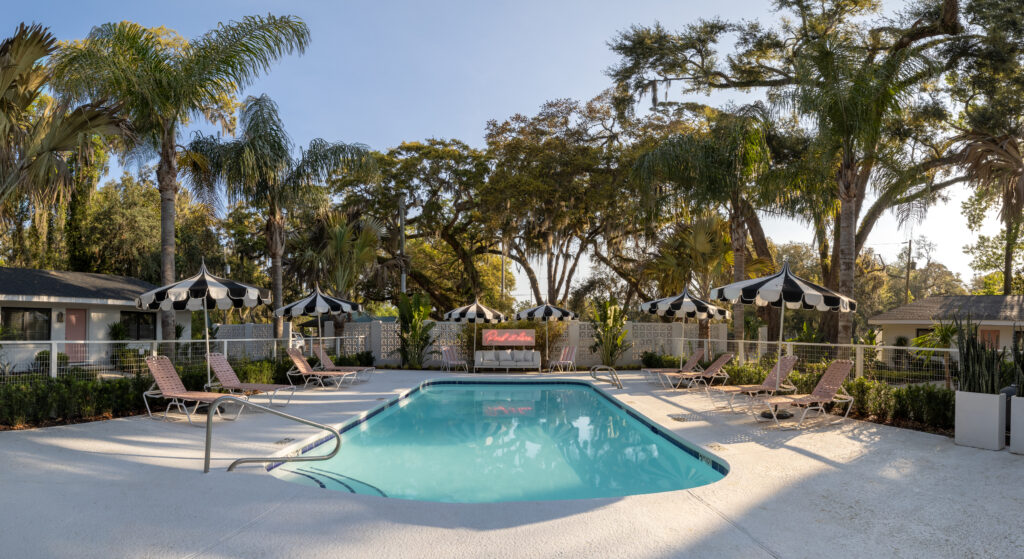 Where to eat:
First up: coffee. Bryce and Kelly are both big fans of Wake Up Coffee Company; you'll find two locations on the island. If you're looking for something a little more substantial for your morning meal (and within walking distance of The Park), the pancakes at Palmer's Village Cafe should do the trick — just bring your appetite.
For lunch or dinner, there's no place quite like NANCY for a fresh, seasonal meal. While you'll have to drive from The Park, the short trip in the car is more than worth it. Before or after lunch, you can shop at the adjoining clothing and lifestyle store. For dinner, you'll find the best wine on the island paired with an ever-changing Southern and European-inspired menu.
Finally, you can't go to St. Simons Island without a stop at the famous barbecue joint, Southern Soul Barbeque. A Southern Living and Garden & Gun favorite, this spot is known for more than just its pork; save room for the Brunswick stew and mouthwatering fried Oreos. You can thank us later.
What to do:
The flat roads and walking trails around The Park are meant for a long, meandering bike ride. Rent your wheels from Island Bicycle or if biking isn't your thing, call up High Tide Carts to deliver a golf cart to The Park to use during your stay. Whether you're biking, riding, or walking, make sure to stop by one of St. Simons' most iconic scenes, the local lighthouse, which is just a short walk from The Park.
If you're visiting in the late spring or summer, a beach day is a must — Bryce and Kelly suggest Myrtle Street Beach or Coast Guard Station. But before heading out, or camping out by the pool at The Park, make sure to pick up the latest Reese's Book Club pick at G J Ford Bookshop.
Lastly, you can't come to St. Simons Island without a visit to Bryce and Kelly's other business, The Vine. Part gift shop, part floral market, The Vine is the perfect place to pick up something special to remember your time in St. Simons Island.