Meet Bryce Brock and Kelly Revels, Founders of The Park on St. Simons Island
Welcome to The Park on Georgia's St. Simons Island. Opened in early 2019 by locals Bryce Brock and Kelly Revels, The Park is dubbed a "micro-resort," and a seriously Instagrammable one at that.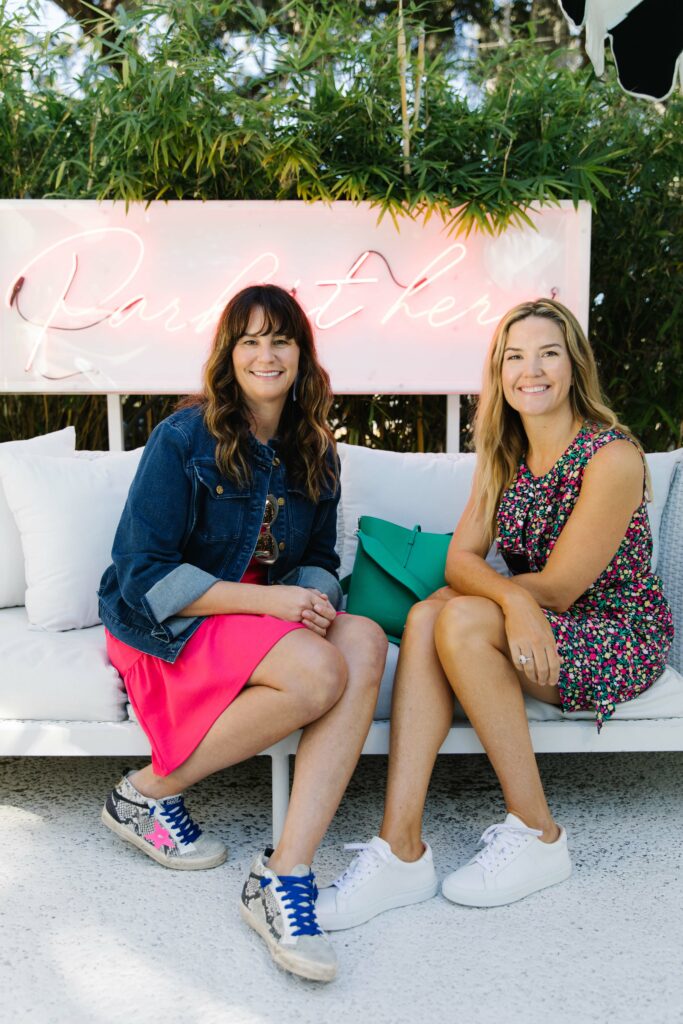 The power duo wanted to create a destination that allowed visitors the chance to "experience the island the way locals do," says Kelly. From a pool lined with black and white umbrellas and a neon "park it here" sign to airy rooms home filled with locally sourced art and bright textiles, The Park is the perfect destination for bachelorettes, weekend getaways, and… photo shoots.
As soon as we talked to Bryce and Kelly — and learned about their journey creating The Park, The Vine (their landscape design and event planning business on the island), and each raising two children — we knew we wanted to feature them in our Spring 2020 campaign. Over the next couple of months, they'll become familiar faces as we share their stories and tips as entrepreneurs, mothers, and Southerners.
Below, Kelly and Bryce tell us more about themselves, what it was like opening The Park, and their favorite places to grab a bite to eat and a cup of coffee on St. Simons.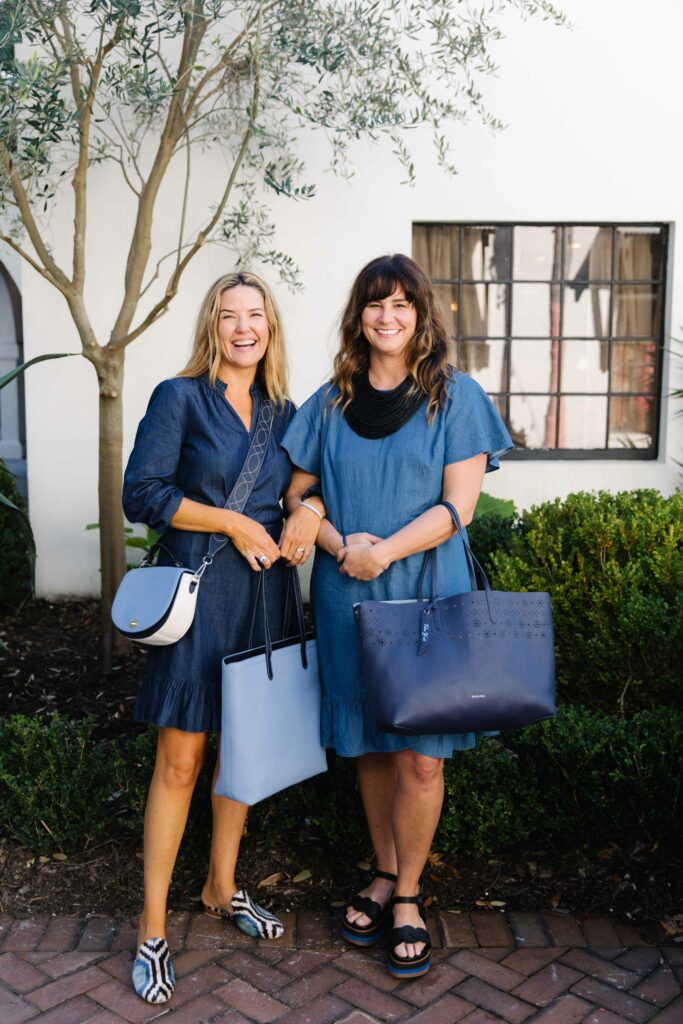 Tell us about yourself.
Bryce: I grew up in Thomasville, Georgia and graduated from the University of Georgia with a BA in Landscape Architecture. I moved straight to St. Simons Island and began working for Sea Island Company in their landscape department. After eight years, I left to open The Vine with Kelly. Within The Vine, I head up the landscape portion of the company where we design and install beautiful homes on St. Simons and Sea Island.
Kelly: I'm from a very small town in southwest Georgia and moved to St. Simons Island in 2002. Along with opening The Park, I'm an event designer for weddings and corporate events at our other business, The Vine.
How would you describe your personal style?
Bryce: My style really depends on the season. In the spring, I love long, flowy dresses and skirts. In the chillier months, I love jeans, boots, and sweaters (if we're lucky and it gets cold here!). I'd say I'm a mix of tailored and traditional Boho… I do love clothes and have a closet full of them!
Kelly: I like to be comfortable and confident in the way I dress. I love long dresses and skirts, and I always pair them with a fun accessory or shoe.
What was your favorite part of creating The Park?
Bryce: I loved the renovation. We worked with my brother, Jared Vann, to renovate the three buildings. Watching the property transform from its original state to what it is today was amazing.
Designing the landscape and installing it was also an incredible experience. The property has trees decked in Spanish Moss, and creating and equally beautiful oasis below was especially rewarding. When you're behind the wall of The Park, you feel like you could be anywhere; it's truly an escape. Guests tell us that all of the time, so we know we achieved our goal!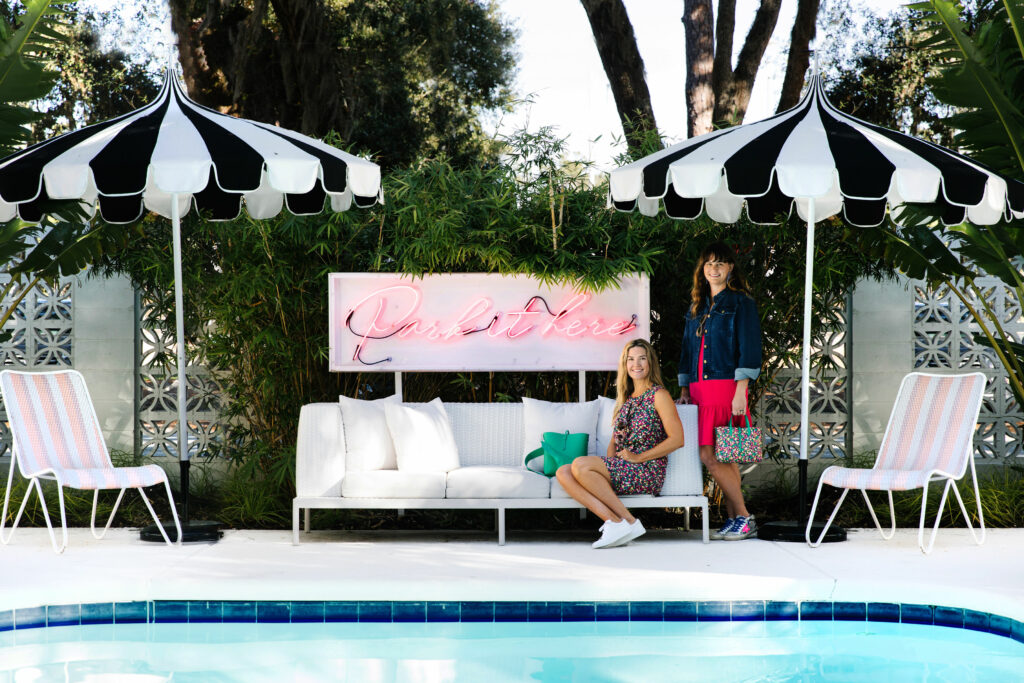 What was the most challenging aspect of creating The Park?
Kelly: We decided to make every cottage different, so that was a bit challenging. We could have easily added all the same sofas, chairs, dining sets, etc. to each house…. but we wanted each one to have its own personality. It was challenging but an absolute blast.
How would you describe The Park in three words?
Bryce: Chic, relaxing, and happy
Describe your ideal weekend at The Park.
Kelly: My ideal weekend would be with all of my favorite families (kids included). Hanging out by the pool during the day and all being in the kitchen cooking together at night. There's nothing better.
Best coffee, lunch, and dinner in St. Simons?
Kelly and Bryce, unanimously: Coffee at Wake Up Coffee Company, lunch at Nancy, and dinner at Crabdaddy's Grill.