September 23, 2020 •
Celebrating Five Years with Best Friends For Frosting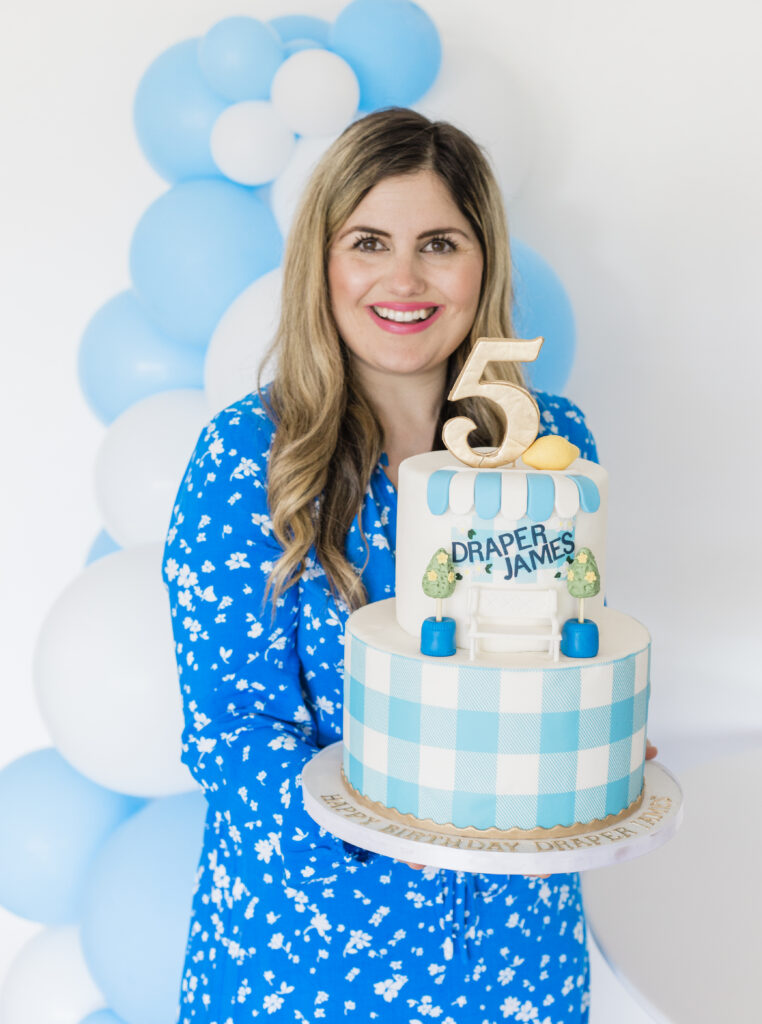 We're five y'all! To celebrate our  anniversary, we enlisted one of our favorite bloggers, fellow sugar-obsessive Melissa Johnson of Best Friends For Frosting to create a cake for us. Collaborating with bakery Pretty Sweet Desserts, Melissa came up with a gorgeous gingham, two-tier cake and Hip Hooray Company provided the perfect Draper James blue and white balloons. Here we chat with Melissa about the collab.

Okay, first (and most importantly!) tell us about this yummy cake.
The cake is a white cake with strawberry lemonade filling. I just couldn't get enough of it!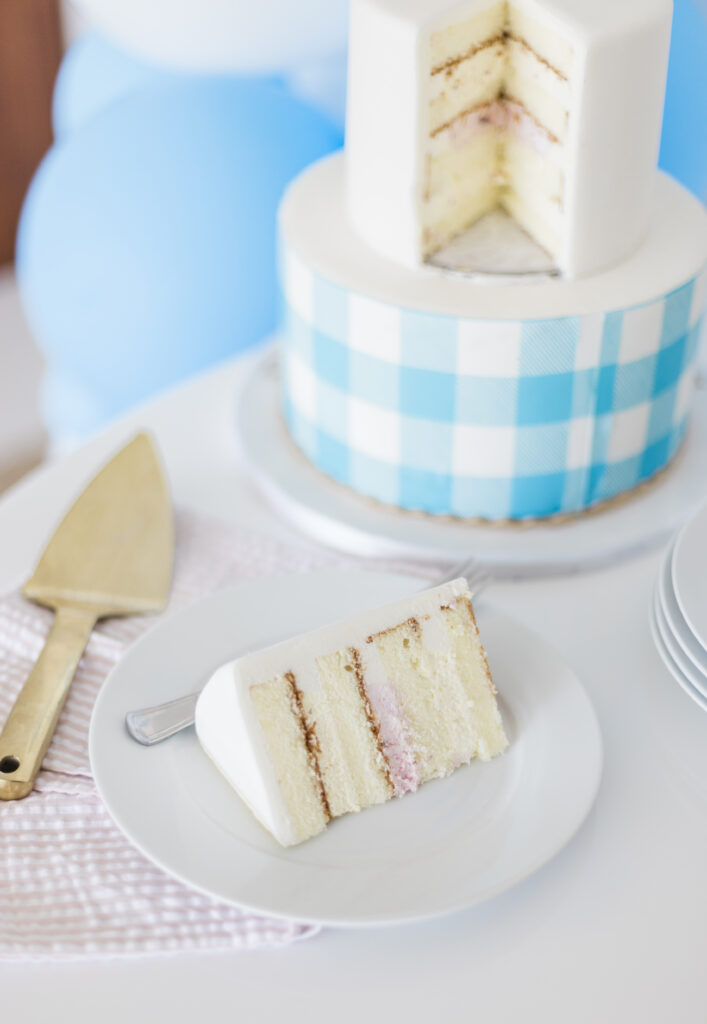 What was your inspiration?
We drew inspiration from the Draper James storefront designs, bringing in details like the blue awning, signature blue gingham pattern and bright, cheery aesthetic.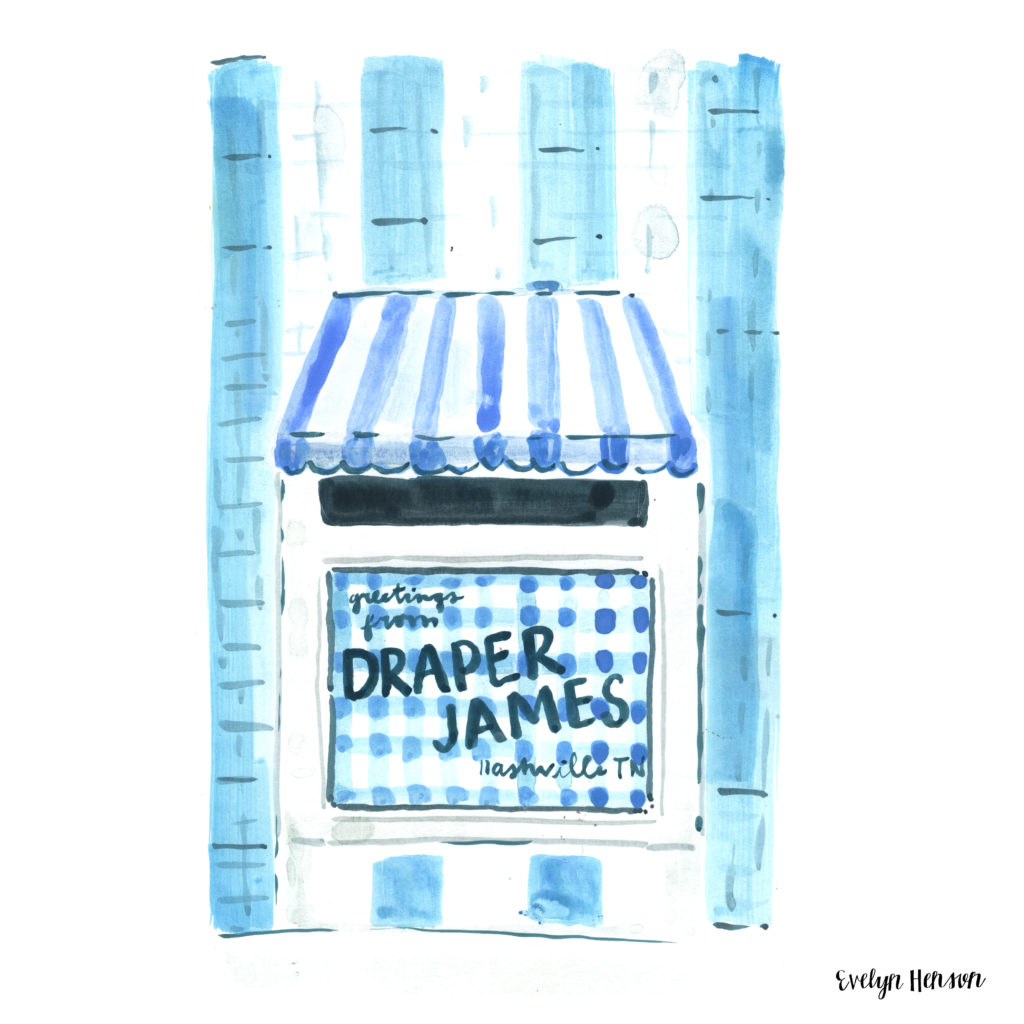 We love the DJ dress you're wearing.
Me too! It's light, flowy and so comfortable. It's stylish enough for an evening BBQ or Sunday morning church. Totally in love!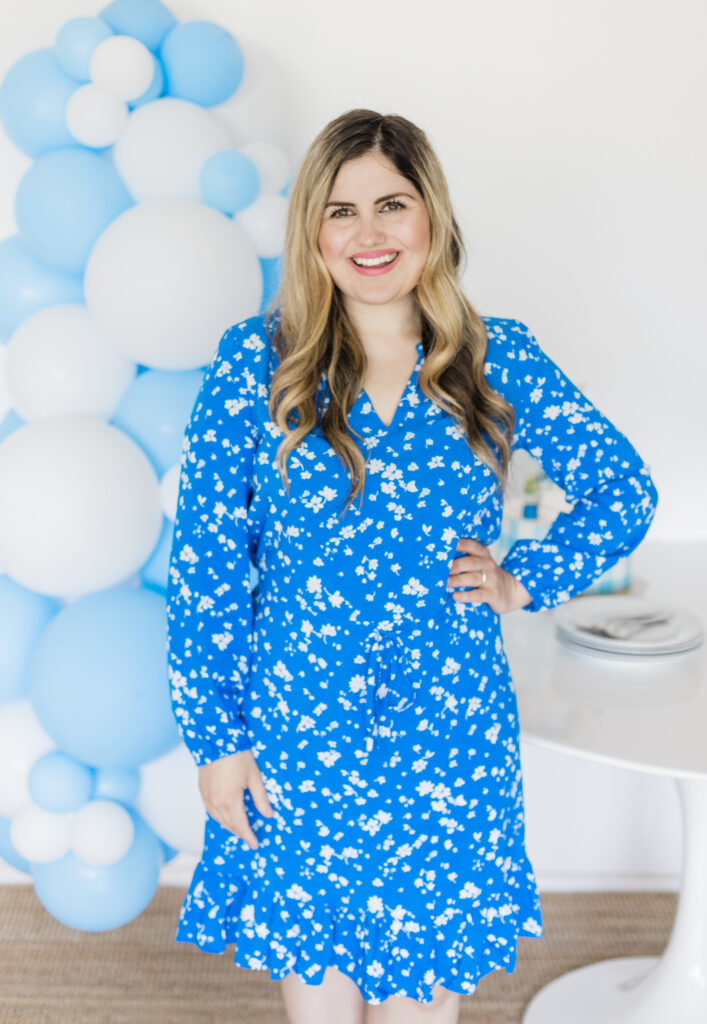 Have you always been a DJ girl?
Draper James is hands down my soul sister brand. I just LOVE every single thing you carry, and I have been a lifetime fan of everything Reese does! So you can only imagine how tickled pink I was for this opportunity to collaborate and celebrate such a huge milestone! Let's put it this way, over-the-moon excited would be an understatement.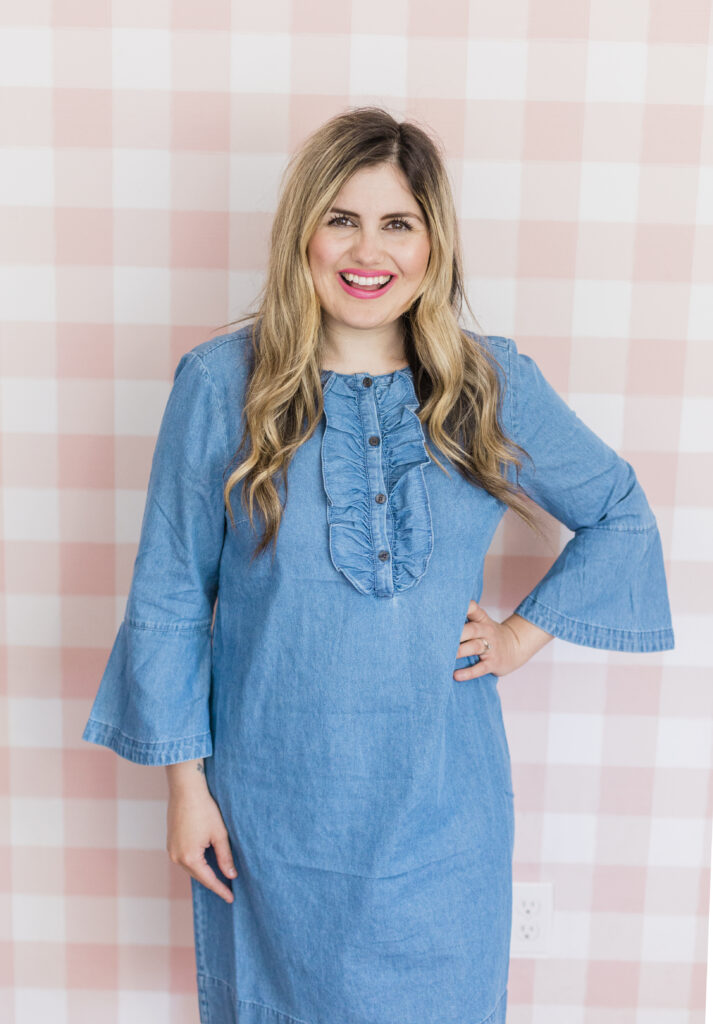 Creative by Best Friends For Frosting
Cake by Pretty Sweet Desserts
Balloons by Hip Hooray Company