An Expert's Guide to Charleston
Hello Draper James readers! My name is Jillian Attaway Eversole, and I write the Charleston-based fashion, travel, and lifestyle blog Rhyme & Reason. I'm so thrilled to be sharing my guide to charming Charleston with y'all today!
Charleston is so many things to so many people, including a top culinary destination, a history buff's dream, an architectural paradise, and a gorgeous seaside beach town. The Holy City has been named the #1 city in the United States for a handful of years now, so there are some very well-established and not-to-be-missed places to visit including restaurants, shops, and hotels. However, Charleston is also constantly evolving and growing so there are new places popping up left and right as well.
To keep y'all in the know, I'm sharing some of my favorite newer spots making their mark on Charleston as of the last year or two. Be sure to have a suitcase on hand because you'll want to book a visit after you read this guide! Enjoy!
Best Restaurants in Charleston
Basic Kitchen: The light, bright, and airy spot serves up delicious healthy (but hearty!) food for breakfast, lunch, and dinner featuring the best local and seasonal produce and ingredients. I also happen to think that their juices and cocktails are some of the best in town! Don't miss the chance to dine in their adorable garden patio on a beautiful day!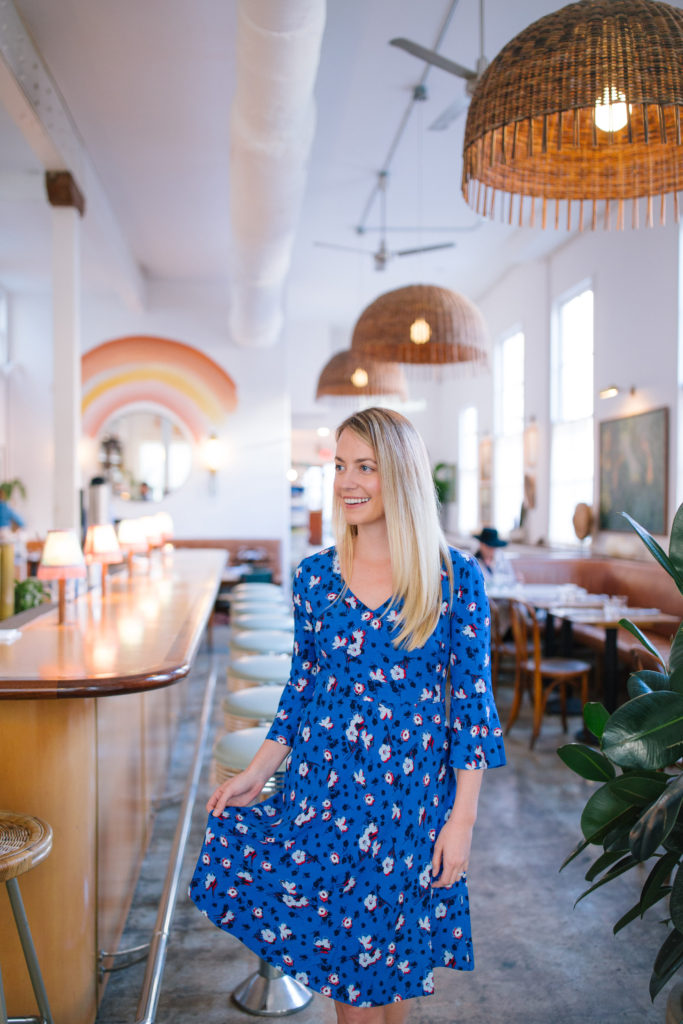 Melfi's: Charleston restauranteur, Brooks Reitz's, newest edition to the local food scene is a homerun. Melfi's has the feel of a classic Italian joint with fresh pasta, delicious salads, large plates, and Roman-style thin pizza. I absolutely love the Stretch Armstrong pizza!
The Harbinger Cafe: Handcrafted, health-conscious breakfast, lunch, and coffee. The atmosphere will make you feel right at home and the cookies are out of this world. Pro tip: Try the Best Friend Cookie.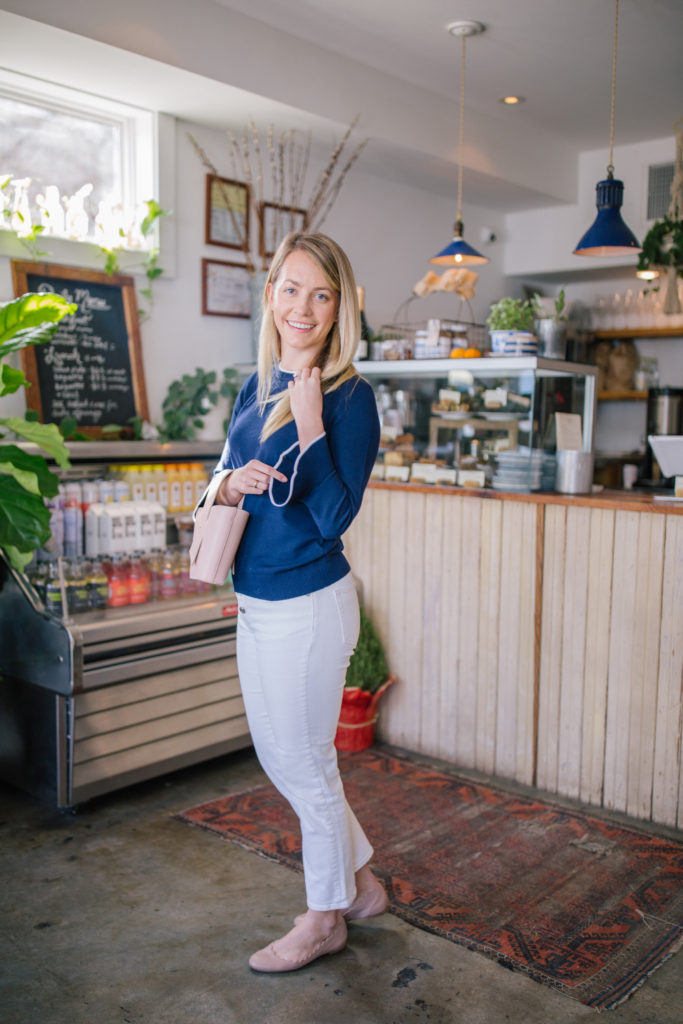 One Broad Street: Opened in an old refurbished bank, One Broad Street is a neighborhood favorite among locals. It's situated in the perfect location to grab breakfast, lunch, or dinner before exploring Rainbow Row and the South of Broad neighborhood.
Bakers Bar at One Broad: One Broad Street has expanded its influence in Charleston with the opening of their brand new pizza restaurant, Bakers Bar at One Broad. It's all things cozy and intimate with a no cell phone policy (adding to the homey vibe!).
Miller's All Day: Lower King Street's brightest new star, Miller's All Day, is a delicious all-day breakfast spot with both dine-in and grab-and-go options. The mid-century décor adds a punch to the diner style restaurant that will have you coming back for more. Also, don't even get me started on the grits!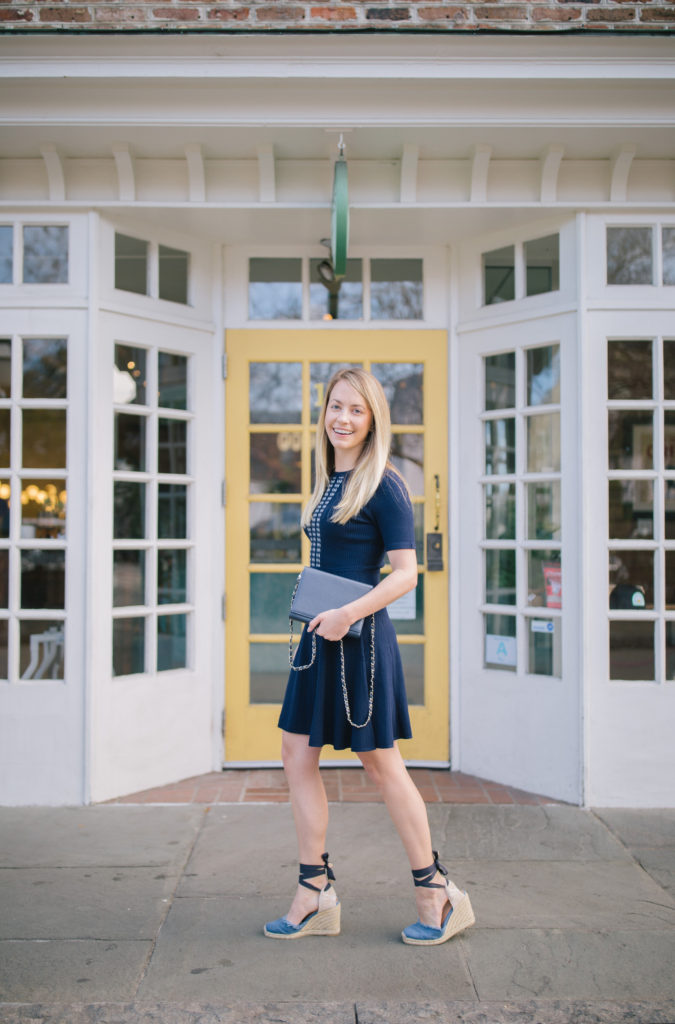 Purlieu: Purlieu has quickly become one of my favorite restaurants for date nights and girls' nights out alike. The menu is a blend of Lowcountry cooking and traditional European cooking. I absolutely cannot get enough of the artichoke gratin and the gnocchi.
Felix Cocktails et Cuisine: A Parisian-inspired café and cocktail bar with an atmosphere of today's Paris. It's so charming and serves up some of the most intriguing cocktails in town!
Renzo: Known for their Neo-Neapolitan wood-fired pizzas and selection of natural wines, Renzo has established itself as an Italian favorite in Charleston since opening in spring 2018. The menu often changes but is always delicious!
Chubby Fish: In a coastal city like Charleston, you can never have enough seafood! Nestled in the Elliotborough neighborhood, Chubby Fish gives Charleston a fresh and inspired spin on classic seafood dishes with their local and sustainable seafood menu. The nautical décor is easily some of my favorite in town and the oysters are incredible!
Daps: Daps has established a bit of a cult following in Charleston since opening its doors. The friendly neighborhood spot serves breakfast all day along with delicious daytime-approved cocktails. Ask any local and they will tell you that the shining star on the menu is the chickpea breakfast sandwich.
Babas on Cannon: This new "old world café" opened in Charleston in fall 2018 and quickly became the best new place to sip coffee in the morning, nibble breakfast and lunch during the day, and sip wine in the evening.
A few other can't miss new kids on the block: Joséphine Wine Bar, Parcel 32, The Establishment, Tradd's, and Tu.
P.S. These are some of the well-established not-to-be missed restaurants Charlestonians love: Leon's Oyster Shop, Husk, Fig, Chez Nous, 167 Raw, The Ordinary, The Macintosh, The Obstinate Daughter, Magnolias, Hominy Grill, Xiao Bao Biscuit, The Darling Oyster Bar, Lewis Barbecue, Butcher & Bee, Callie's Hot Little Biscuit, and Goat Sheep Cow North.
Best Shops in Charleston
Small by Hampden: Hampden is by far my favorite clothing boutique in Charleston, so I was thrilled this fall when the owner, Stacy, expanded with a new store on King Street. Small by Hampden is a concept store a few doors down on King Street in Charleston that houses some of their more casual designers like Ulla Johnson, Rhode Resort, SEA, Staud, and Ganni.
Lake Pajamas: Lake Pajamas caused quite a splash when it opened its doors in December 2018. The store is filled with all the beautiful, comfortable, soft pajama styles Lake has come to be known for. The shop also carries a few of their other favorite brands like RMS Beauty. The Lake Pajamas store is so special because it is their flagship store and currently their only brick and mortar. It was designed by Charleston's own, Olivia Brock, making it even more magical.
Candlefish: Yes, Candlefish has been in Charleston for a few years now but the local favorite just expanded and opened up a beautiful new King Street storefront. Pop in for the best candles you can imagine, gifts, paper, trinkets, and, of course, candle making classes!
P.S. These are some of the well-established not-to-be missed shops Charlestonians love: Hampden, Beckett Boutique, Lily, Skinny Dip, Candy Shop Vintage, Mac & Murphy, Indigo Market, Cannonborough Collective, Vieuxtemps, Madison Matthews, Indigo & Cotton, Cynthia Rowley.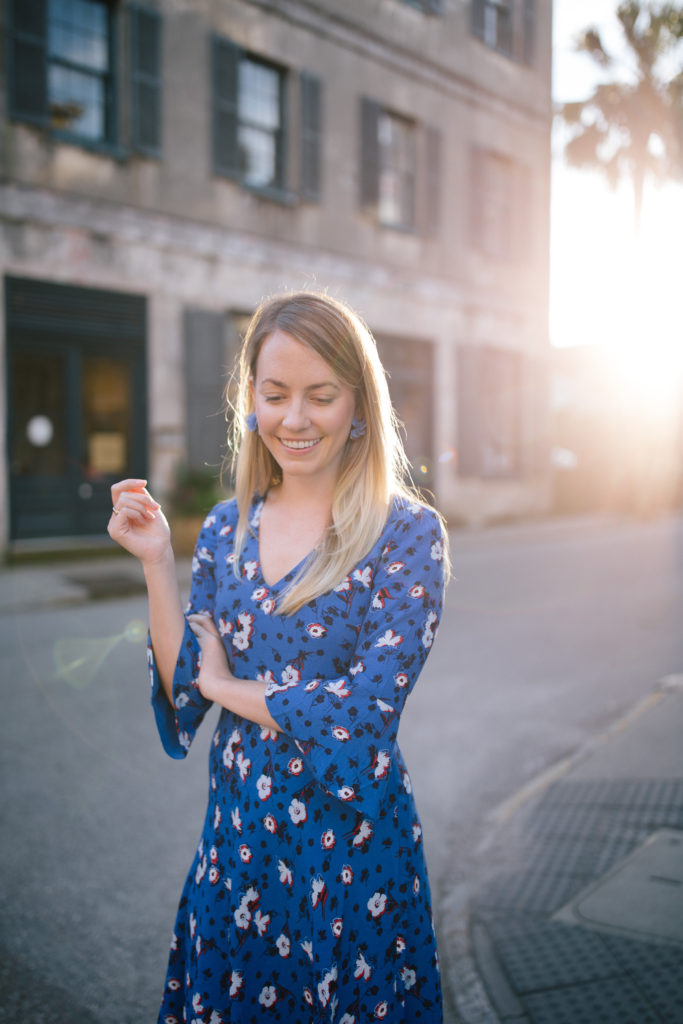 Best Hotels in Charleston
Hotel Bennett: The Hotel Bennett is set to open in Charleston this spring to much anticipation. There is going to be a ladies-only bar, so it will definitely be a place to visit!
Hotel Bella Grace: Charleston's newest boutique hotel is a beautiful mix of old and new, historic and modern. The arrival and common space is gorgeous and super inviting!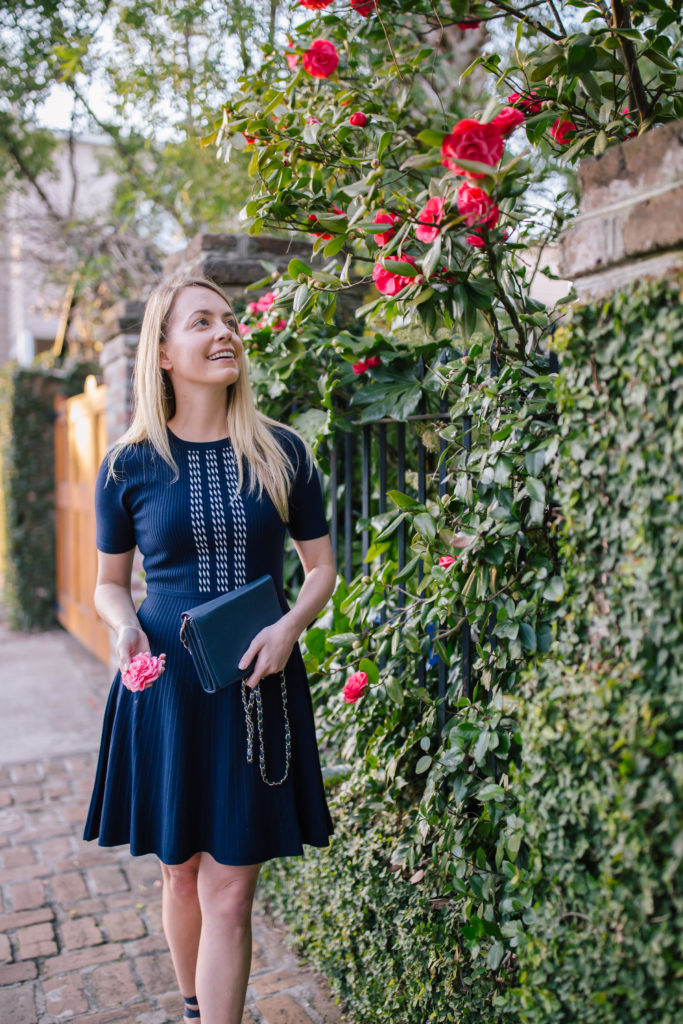 P.S. These are some of the well-established not-to-be missed hotels Charlestonians love: Zero George, 86 Cannon, The Dewberry, The Restoration, The Inns, The Spectator Hotel, and the Belmond Charleston Place.
Best Bars in Charleston
Vintage Lounge: A swanky old school vibe wine bar. It's the perfect place to spend an evening with girlfriends nestled into the plush booths. Plus, they have live music regularly!
Container Bar: The Container Bar is inside of an old autobody shop and three reconstructed shipping containers and hosts five rotating bars and food trucks. With a focus on locally grown, fresh ingredients, it's a wonderful new addition to Charleston.
P.S. These are some of the well-established not-to-be missed bars Charlestonians love: Cocktail Club, The Belmont, Bin 152, The Bar at Husk, The Gin Joint, The Royal American, Prohibition, The Watch Rooftop, Stars Rooftop, and The Vendue Rooftop.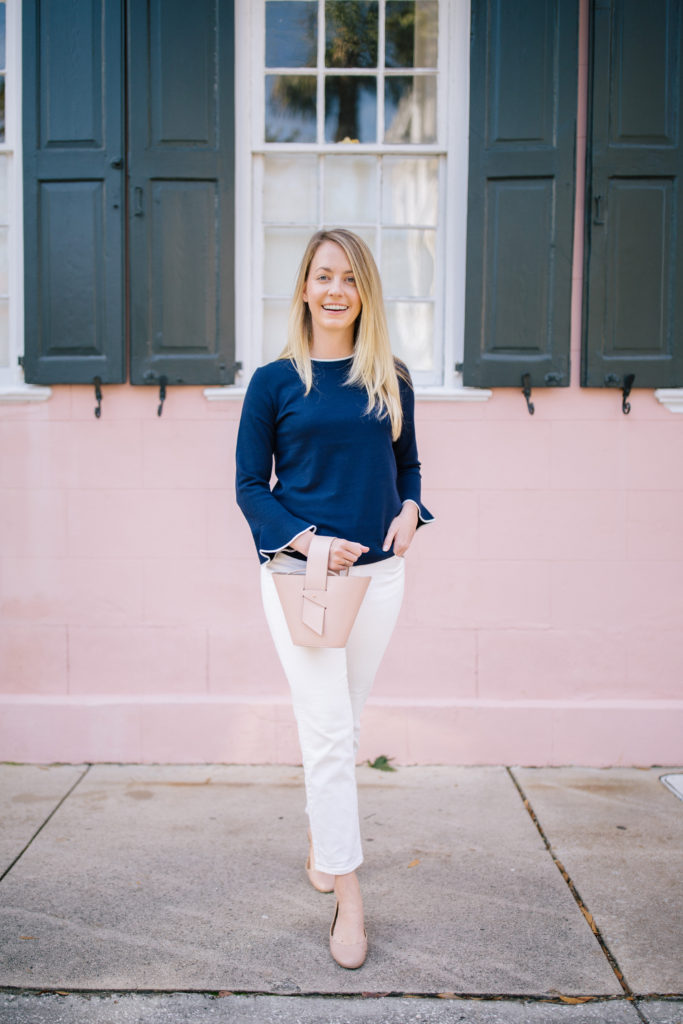 Thank you so much for reading my Charleston city guide complete with the newest offerings of the Holy City! Spring is a spectacular time of year to visit Charleston and we would love to have you come get a taste of our Southern charm! xx, Jillian