Nashville Social: DJ Hosts a Dinner
In anticipation of our store opening later this month, we threw a dinner party for a few of Nashville's top tastemakers. These smart and stylish women are among our Draper James Ambassadors, a handpicked group of local ladies who embody the playful, put-together spirit of our brand.
The dinner was held at Josephine, a Draper James favorite for its warm yet pared-down decor and farm-fresh modern American food. (Not to mention we are completely obsessed with the restaurant's legendary Brussels sprouts; they're served with dried cherries and oranges and doused in a spicy peanut vinaigrette we can't get enough of.)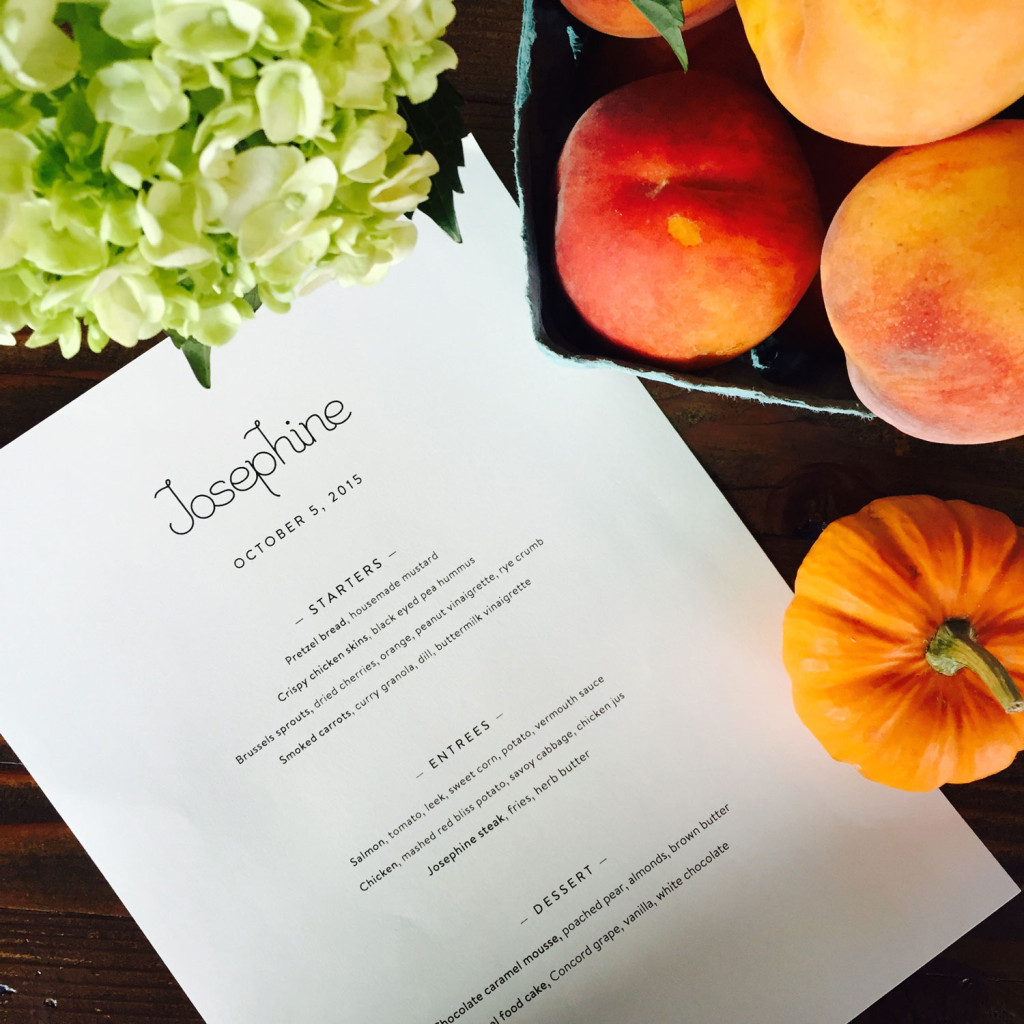 On the menu? Those Brussels sprouts, of course, plus pretzel bread with house-made mustard; Josephine steak with fries and herb butter; chocolate caramel mousse with poached pear, almonds, and brown butter, and more refined choices from the restaurant's menu.
The tables were set to reflect the best of the South and the best of the season. Mini pumpkins, baskets of peaches, and hydrangeas placed inside of our Draper James mint julep cups lent the space a bountiful vibe. Instead of traditional place cards, each guest received our peachtree-print envelope clutch with her monogram on the bottom right.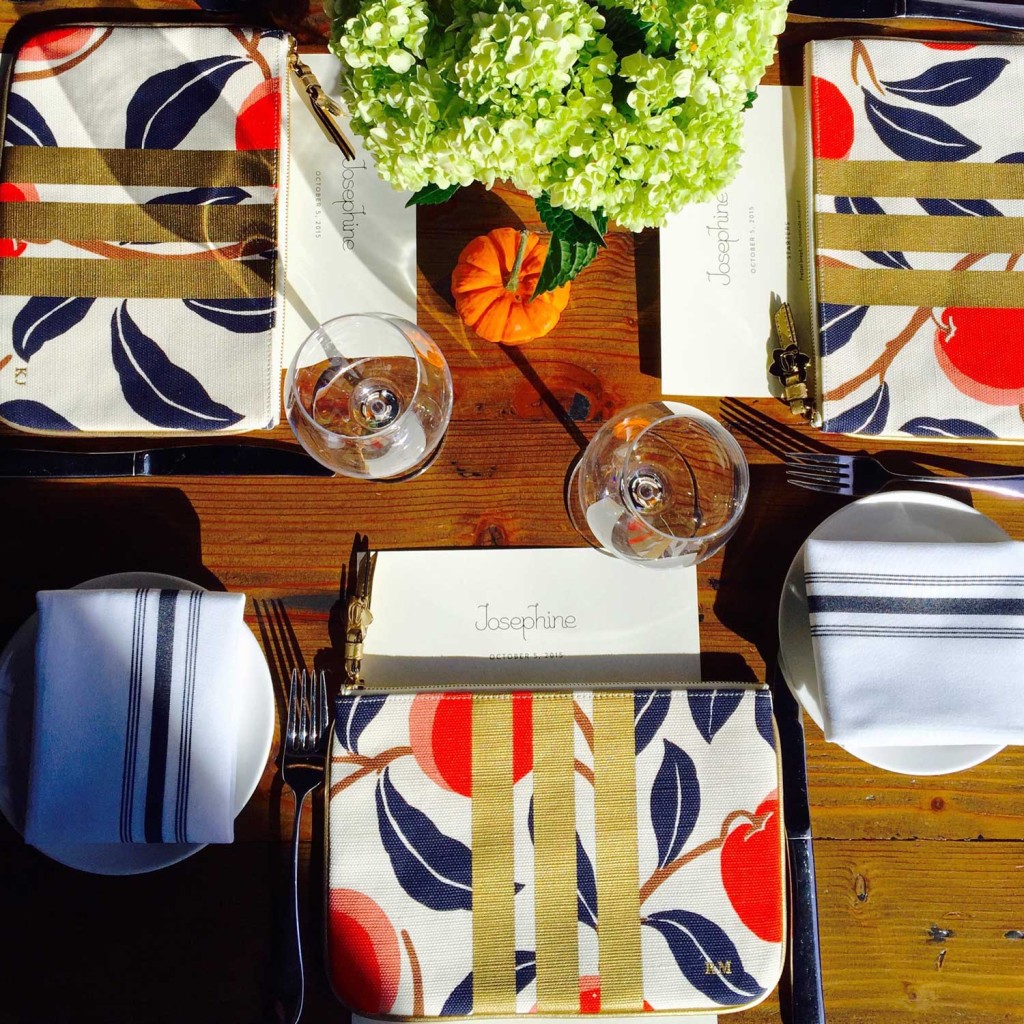 Conversation flowed–as did the wine–as we made plans to meet again at our store opening on October 28th.