Tailgate Time, Part II (Eat & Drink) + a Recipe
It's official. Nashville-based stylist and lifestyle pro Katie Jacobs scored with just about the prettiest tailgate we've ever witnessed.
Last week, we told you about the Insta-worthy retro décor at this fall football party. Today, we get to the equally innovative menu.
"The great autumn tradition of tailgating would be little without food, and it's even more fun when you deviate from the standard fare," says Jacobs, who also serves as a Draper James ambassador. "Forget burgers and hot dogs; tailgating gets très chic with a super-sophisticated spread like this one."
Here, a tour through said spread, in Katie's own words.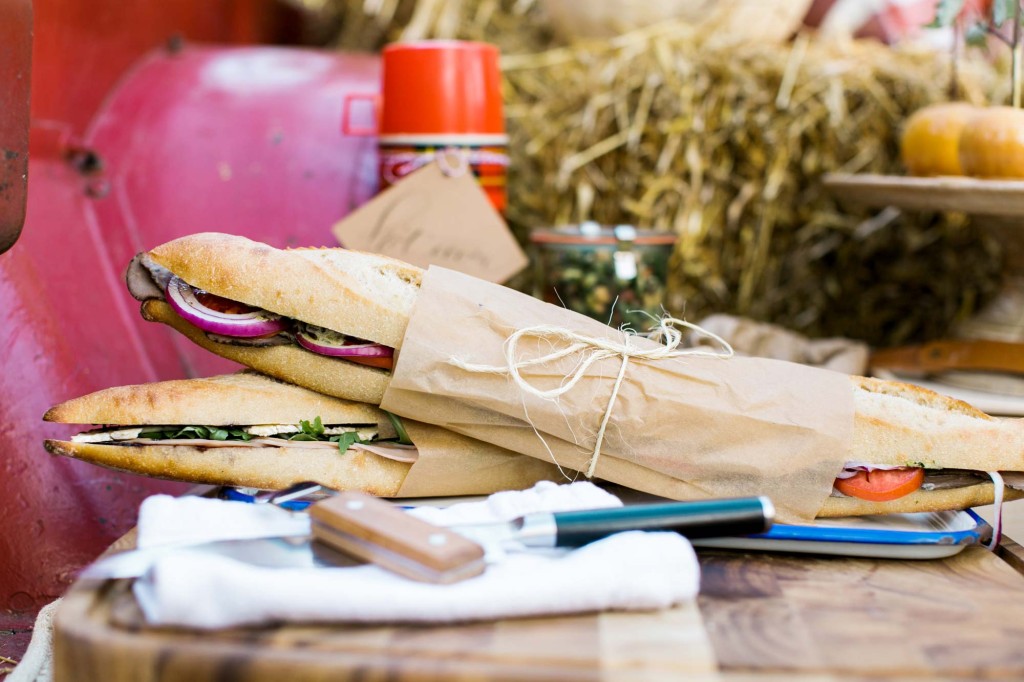 "Baguette sandwiches in unexpected combinations like ham with blackberry jam, Camembert cheese and arugula, or steak with pesto mayo, red onion, and plum tomatoes are delicious. Best of all, if you wrap them in brown butcher paper tied with twine, they are also portable, with no utensils required."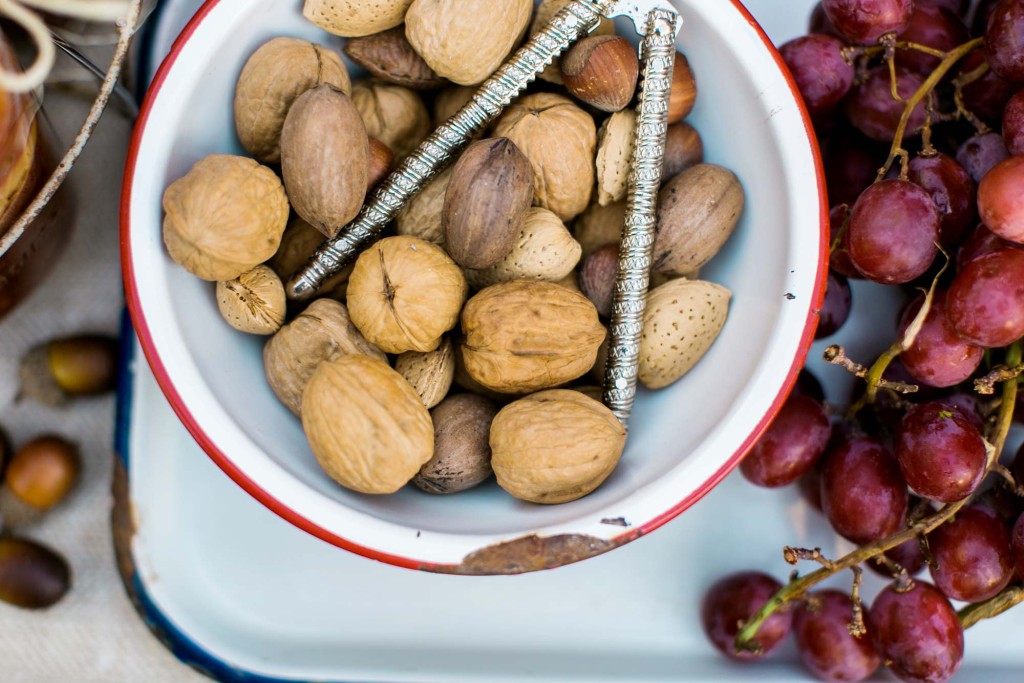 "Corn salad, fruit (clementines, grapes and apples) and nuts make for light, healthy sides."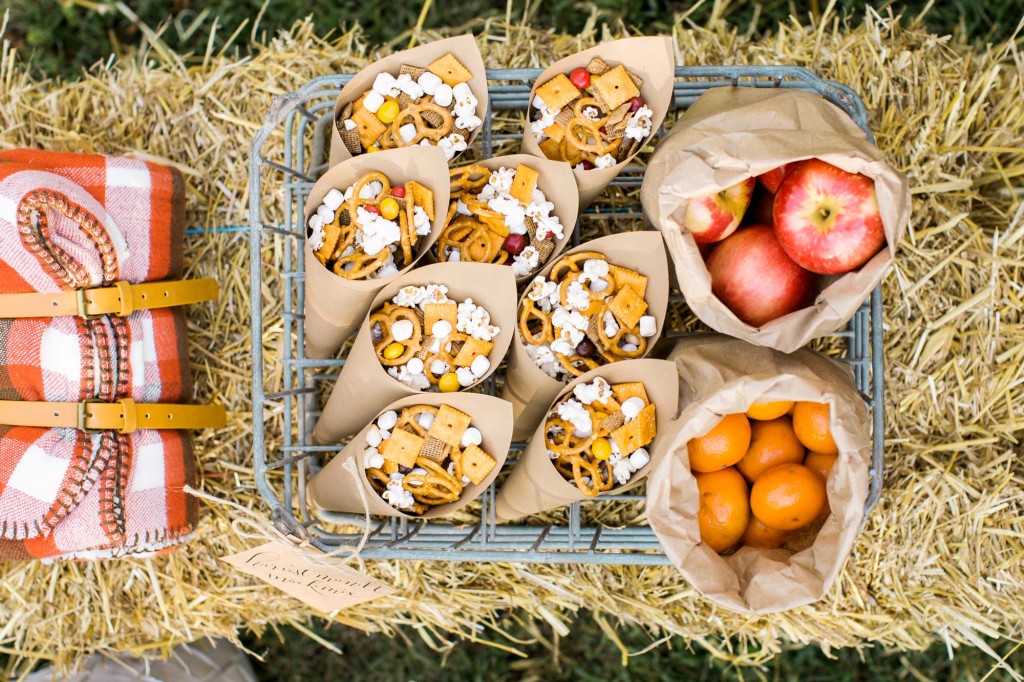 "Paper cones hold a homemade snack mix made of pretzels, mini marshmallows, cheese crackers, popcorn, and peanut butter M&M's."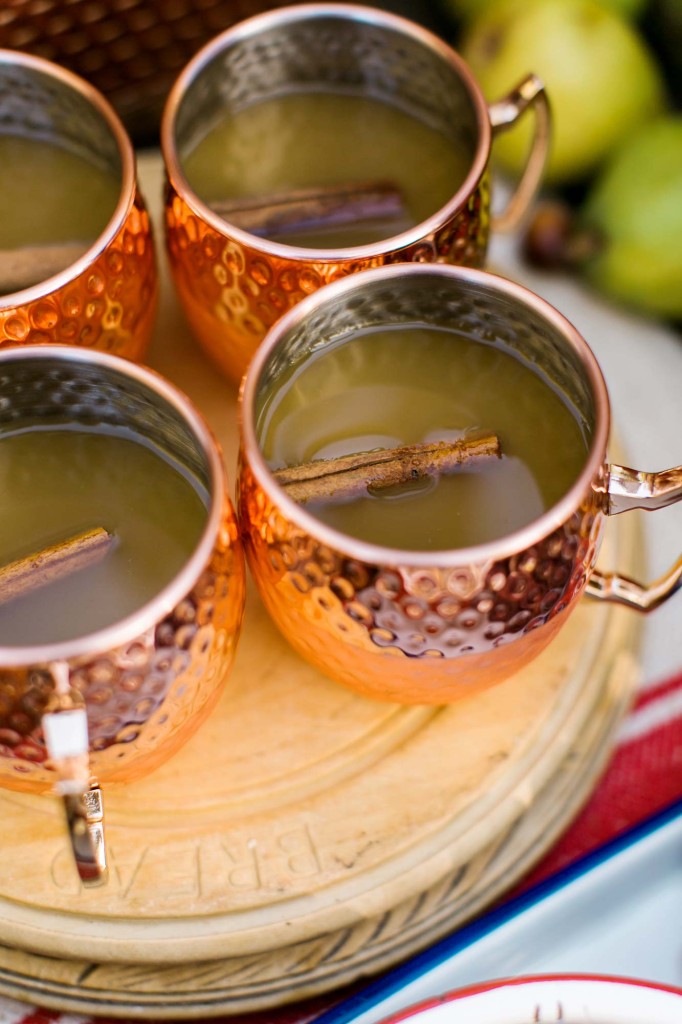 "Dress up copper mugs of warm cider with cinnamon sticks and whiskey."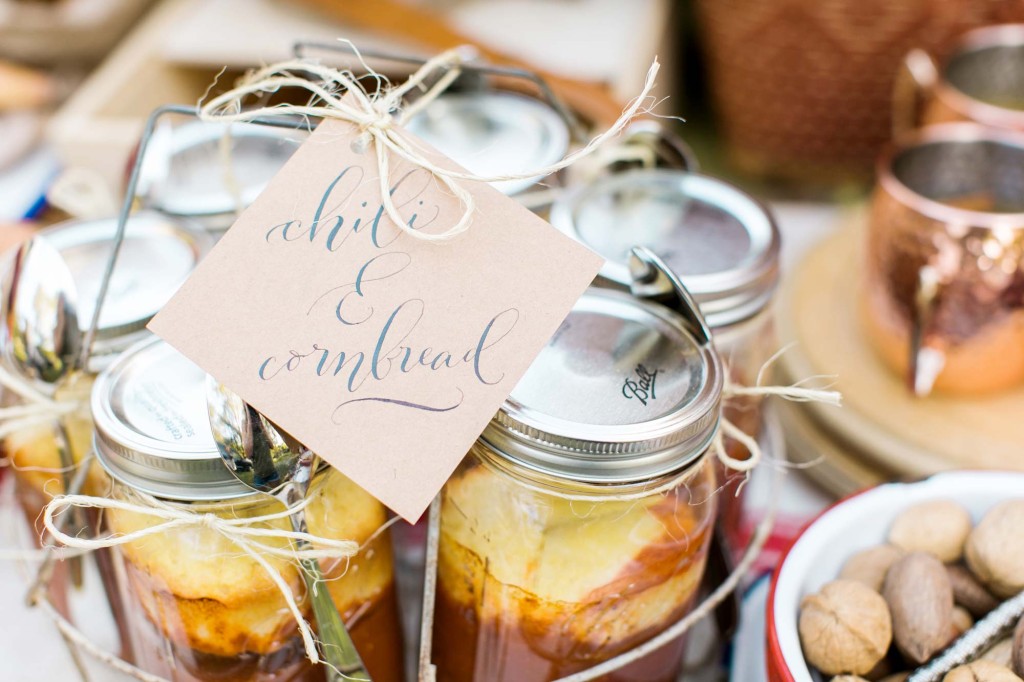 "Wow guests with mason jars of chili with cornbread baked right in."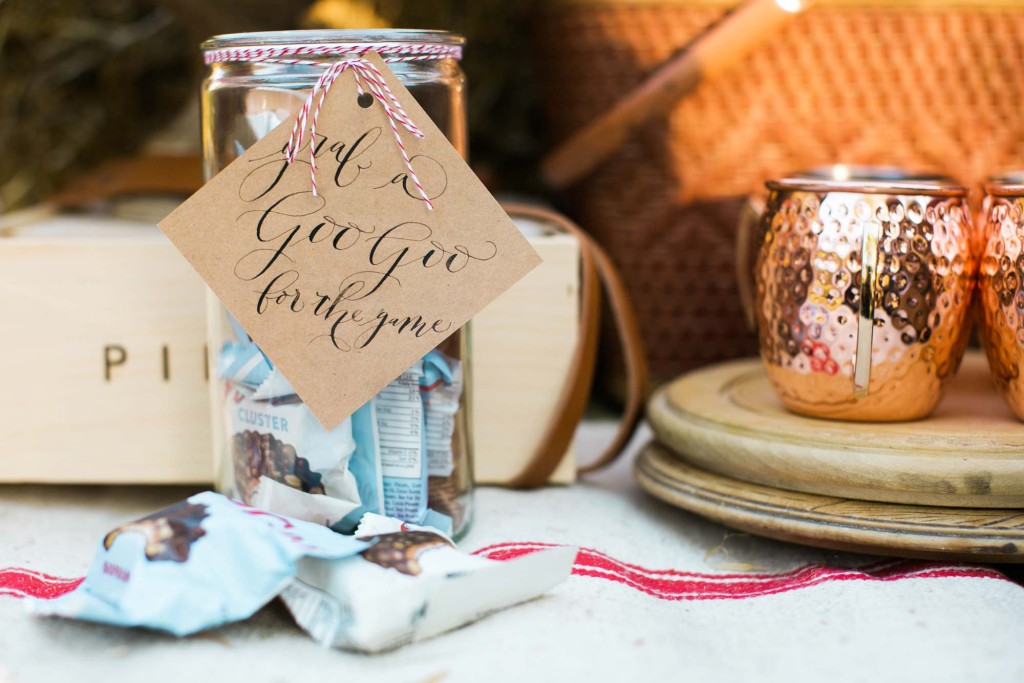 "Goo Goo Clusters (a locally-made Nashville fave) are great to pack in pockets for a mid-game treat."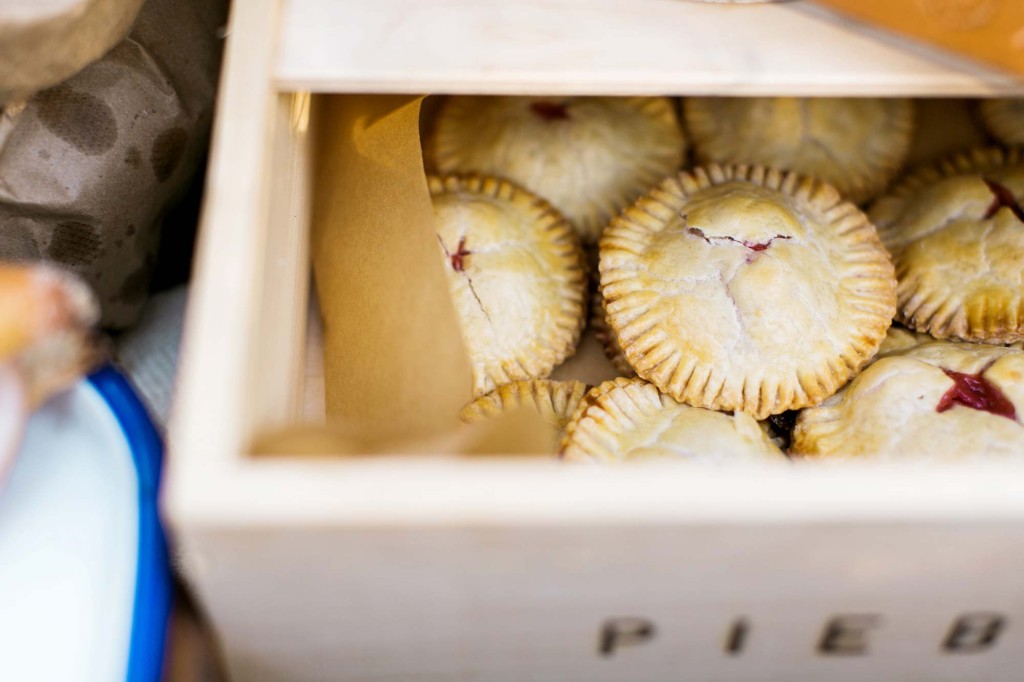 "Finally, never forget dessert. Mini cherry hand pies are adorable and delicious. Here's Katie's recipe, so you can make them at home.
Katie Jacobs' Cherry Hand Pies Recipe

Pastry pie dough (Try Katie's recipe for making your own, or just buy one box of the pre-made dough in the refrigerator section of the grocery store.)
4 cups fresh or frozen sweet cherries
1 1/4 cups water
1 cup sugar
1/4 cup cornstarch
2 tablespoons butter
1/4 teaspoon salt
1 teaspoon almond extract
1/2 teaspoon vanilla extract

Preheat oven to 375°F. Combine cherries with water, sugar, and cornstarch in a saucepan over a medium heat, stirring occasionally until thickened. Add butter and salt. Remove from heat. Add almond extract and vanilla. Let mixture cool until room temperature (about 30 minutes).

Roll pastry dough on floured surface and cut desired shapes with 3-inch cookie cutter. Place bottom pastry piece on parchment-lined baking sheet. Add 1 tablespoon pie filling. Cover with top pastry and crimp edges. Brush tops of pasty with egg wash and make a small slit in each for ventilation. Bake at 375°F for 15 minutes. Let cool completely before removing from pan.
Special thanks to Scarlett Scales and Tin Cottage for vintage props and to Abigail T. Calligraphy for tags and pumpkin calligraphy.