Our Southern Road Trip: Meet Raleigh's Vanvisa Nolintha, Restaurateur and Co-Owner of Brewery Bhavana
Welcome to the Draper James Southern Road Trip! This fall, we're "road tripping" through some of our favorite Southern cities. At each stop, we'll share a look inspired by the city and introduce you to a fascinating woman who represents the heart and soul of her home.
After making our first stops in Atlanta and Oxford, we've made it to Raleigh, North Carolina, where Vanvisa Nolintha has taken the food and beverage scene by storm. Meet her below.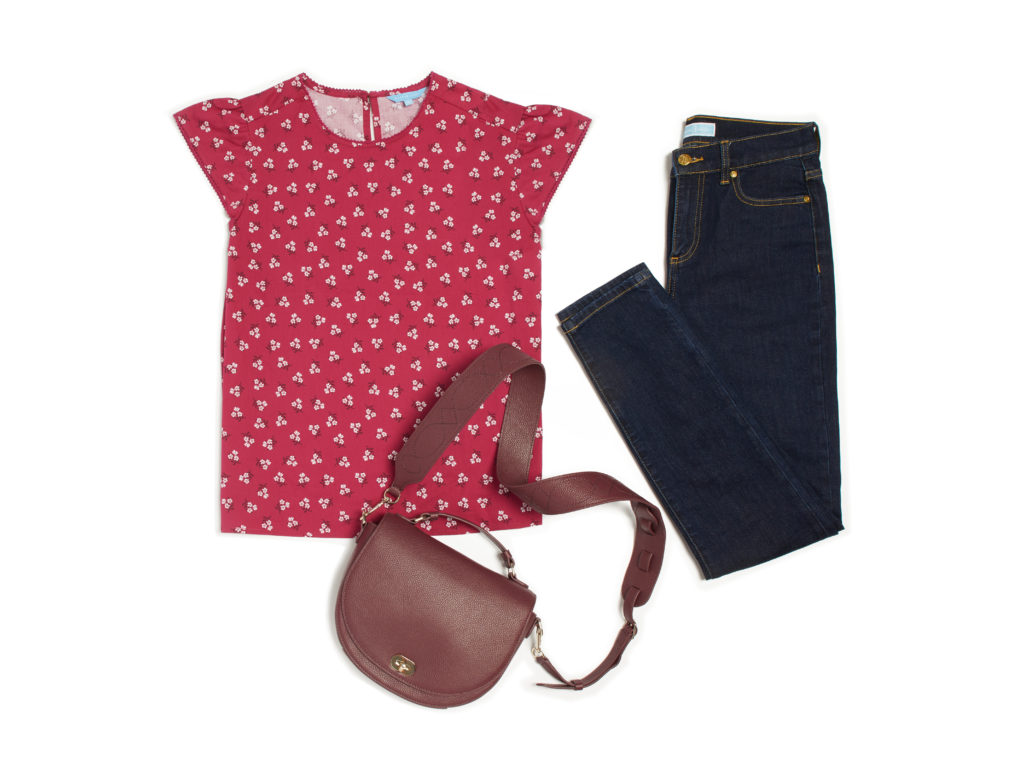 Tell us about yourself.
My name is Vanvisa Nolintha, and I'm one of the co-owners at Brewery Bhavana and Bida Manda Laotian Restaurant in Raleigh. I was born in a small town called Luang Prabang in Laos; my parents sent both my brother and I to the US in 1999 when I was 11 years old. At the time, it was just for us to have a better education, and after college, we planned to go back home to help my parents with their business.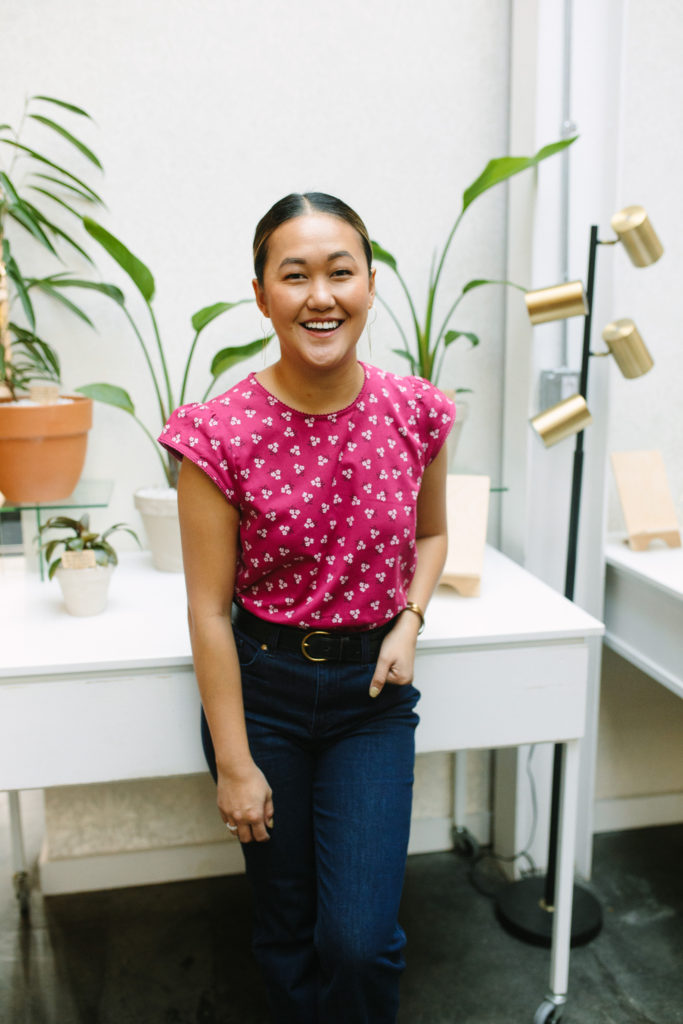 What brought you to Raleigh?
The idea of opening a small Laotian restaurant is what brought me to Raleigh! When we moved to the States, we lived in a town about an hour and a half from Raleigh. My brother, Vansana, studied at North Carolina State University for his bachelor's degree, so I traveled to the city many times but never considered making a home here until the summer after I graduated from college.
I studied hospitality at University of North Carolina in Greensboro, and my brother finished his graduate school around the same time. I was getting ready to move back to Laos; I told my friends the plan, sold my white Volkswagen Beetle, and was ready to go. 
That summer, we returned to Laos and my brother had this crazy idea to open a Laotian restaurant together in Raleigh. It was a no-brainer for me since working in the hospitality field is my passion. When we told our parents, I thought they wouldn't even consider the idea since, at the time, I had been away from home for 12 years, and they were just ready for their youngest child and only daughter to be back home. 
To my surprise, they could have not been more supportive. They sold a piece of land and lent us the seed money for us to start our little restaurant.  We named the restaurant Bida Manda—the Sanskrit [terms] for father and mother—to honor and thank our parents for all the sacrifices they made for us, so that our future can be brighter. 
Two years after Bida Manda opened, the seeds of Brewery Bhavana started to grow in our community. We met Patrick Woodson, a passionate home brewer with a love for travel, and dreamed together of opening a community space for Raleigh where so many things we love would live under one roof—Chinese dim sum, craft beer, beautiful flowers, and good books.
Describe Raleigh's style.
We definitely have eclectic mix of styles! Some people go old-school Southern, but there are also people who dress very hip and chic. Raleigh, although it is a small city, has people from all walks of life. We are all different, and we are all beautiful!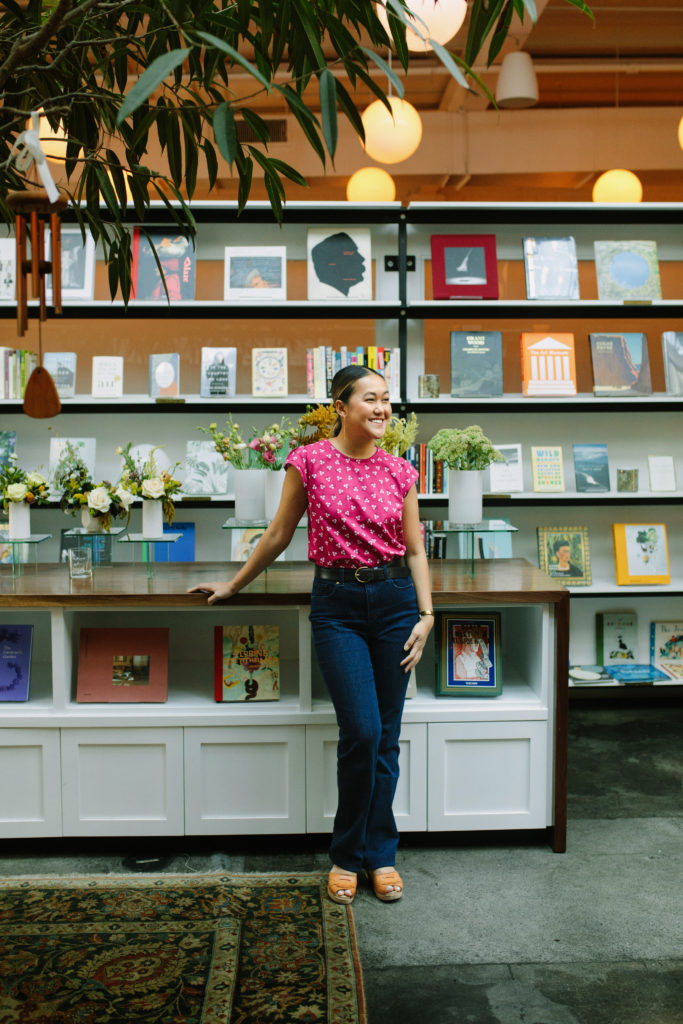 Describe your personal style in 3 words.
"Simply elevated chic" is how Kate Shields, our general manager at Bida Manda, describes my style.
What are the 3 items you always keep in your bag?
Listerine Breath Strips are the most essential in my purse. Being in the restaurant industry, I am always connecting with guests, so Listerine Strips make it easy to have fresh breath without having to chew on anything.
Also in my bag is Virtue Lifting Powder, which is just amazing.  Having thinner hair, it gives me that volume I need on the go. 
Lastly, wobble wedges! These are game changers at the restaurant. A few always end up in my back pocket from work, so there's always some in my bag. You never know when you might encounter a wobbly table!
Describe your typical work day.
My work day varies depending on what's going on with the restaurants. One day, I can be up at the hostess stand managing reservations for the night, greeting guests, directing our team in terms of table assignments and floor layout. The next day, I might be running errands for the business around town, making the schedule for the following week, and interviewing potential new staff members. The following week, I might be meeting with Vansana and Patrick to discuss new projects and what growth looks like over the next few years.
In the service industry, every day looks different. We have such an amazing leadership team and staff at both restaurants. Without them, we wouldn't be able to continue dreaming.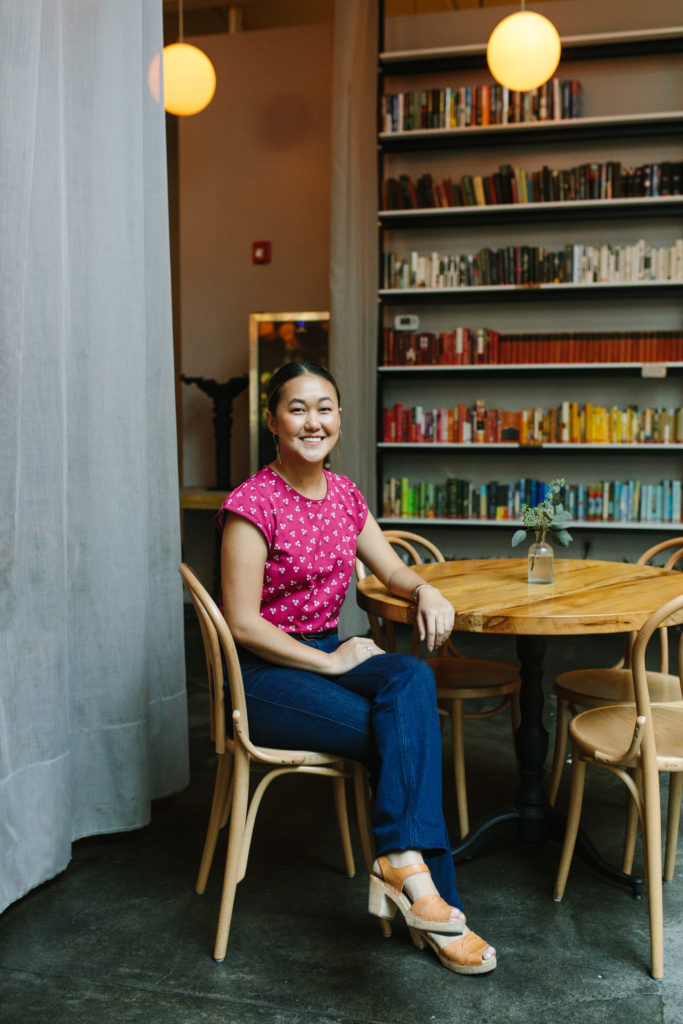 Overall, what's your favorite thing about living in Raleigh?
Raleigh as a whole, but especially downtown Raleigh, is just the right size city. It's big enough that it feels full of possibility, but small enough that you see people you know around every corner. I love the contradiction of it. Also, we're close to everything! Just three hours away from the mountains and two hours from the beach!
What's been the most rewarding aspect of opening Brewery Bhavana?
It's all about the people for me. Creating relationships with our guests is one of the most rewarding things. We get to meet so people in the restaurant, and it is privilege to have an opportunity several times every day to slow down a little and listen, to really connect with another human being.
I love that both of our restaurants provide the kind of environment that our guests want to linger and share with each other and with us. Raleigh has been so gracious and welcoming to us. I just hope we can continue to repay that kindness for many years to come.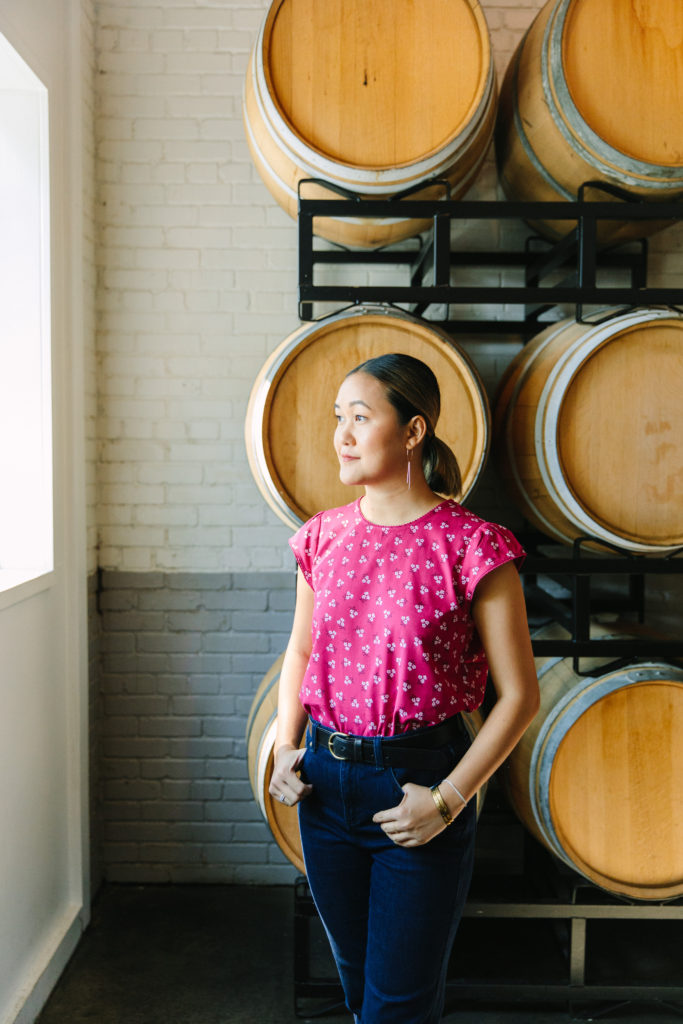 Photos by Maggie Braucher