Please Meet: Gwyn Prentice, Co-Founder of Helen Jon
Our second Draper James x Helen Jon swimwear collection is officially live! To celebrate these new pieces, we spoke to Gwyn Prentice, co-founder of Helen Jon.
Back in 2012, Gwyn co-founded the company because of a desire to create comfortable, stylish swimwear that made women feel confident, which is certainly a mission we can get behind. Since then, the company has continued to grow, and we're so excited to partner with them for a swimwear collection.
Below, Gwyn shares her favorite styles in the new collection, career advice, and more.
What's your favorite piece from the May #DJxHJ collection?
I have two! And luckily, I can wear them at the same time: the Striped Scoop Neck Maillot One Piece and the Floral Island Surf Shirt.
I love how the maillot is simple but still slimming with the vertical stripes. The surf shirt is sporty yet still so feminine and can be worn in the water or just for sun protection.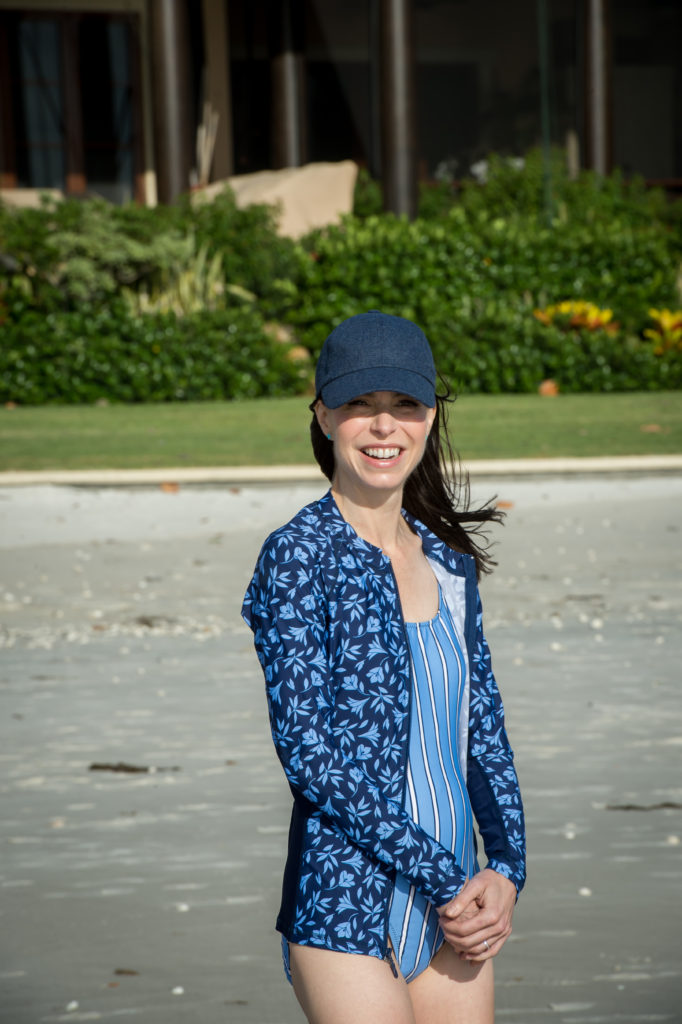 What excited you the most about collaborating with Draper James on this collection?
Reese Witherspoon embodies everything we believe in at Helen Jon. She is a powerful creative force, an amazing parent, and a businesswoman all at once. And, she leads by example.
We know the team at Draper James feels this, too; they truly care about their customer. They want to provide her with top quality items that give her comfort and confidence. We feel the same way at Helen Jon, so joining Draper James in this collaboration is an honor!
Are you headed anywhere warm or tropical this summer? If so, which #DJxHJ May pieces will you be bringing with you?
Since I live full-time in tropical weather, I will actually head north for the summer! In addition to bringing the maillot and surf shirt, I will also pack the Striped Sanibel Dress since it does double duty as a cover-up and ready to wear. I love the silhouette; it is easy and flattering and can be worn to the beach, pool, a lunch, or a dinner!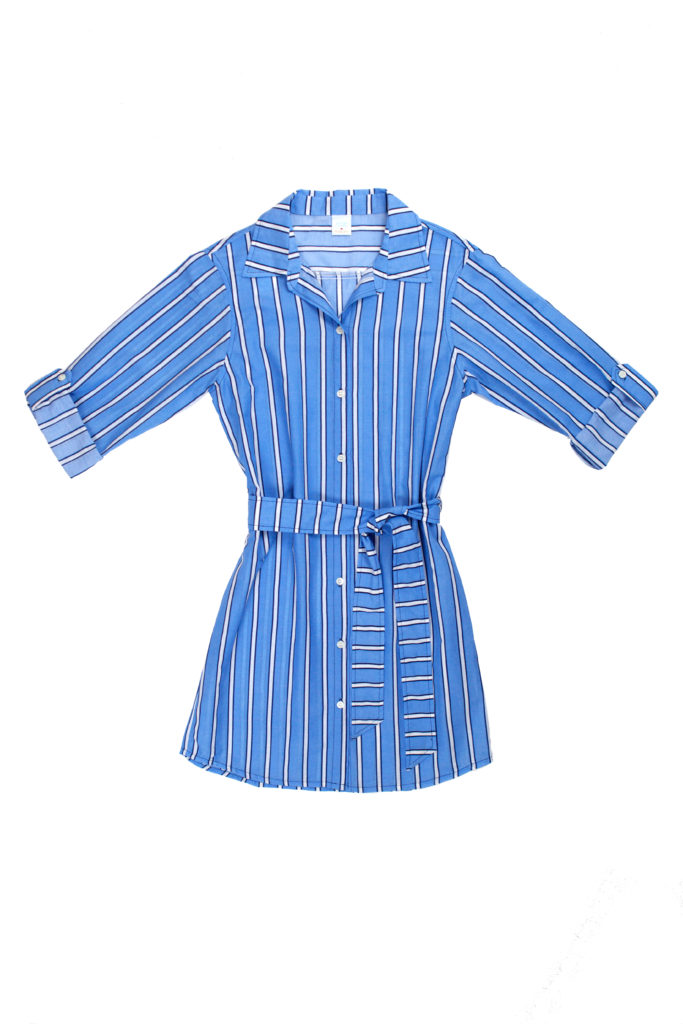 What would you say is the most rewarding aspect of founding a swimwear line?
Swimwear is one of those items that most women hate purchasing or even trying on. Our goal has always been to provide women with swimwear that fits their bodies and flatters their curves so our customers actually enjoy wearing their Helen Jon pieces.
Changing how women feel about wearing swimwear is the most rewarding part of what we do. Everyone should feel beautiful just as they are!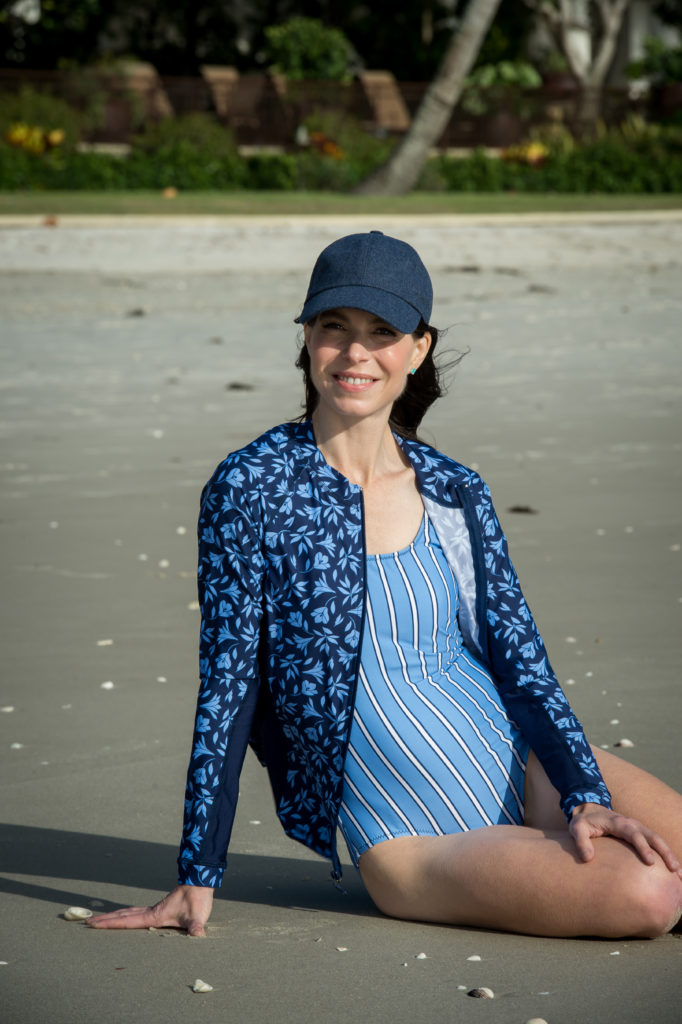 Describe the May #DJxHJ collection in 3 words .
Classic, feminine, beautiful fit!
What's the best piece of career advice you've ever been given?
The most helpful words were given to me from my dad—when he said, "You can handle this." When I have moments of self-doubt or when things don't turn out the way I had hoped, I will often say those words to myself as a reminder that I will figure out a way to get through whatever is daunting to me–both the little things as well as the big ones. This allows me to not back away from doing what I feel is the right thing to do.
We all have inner strength, but our fears can riddle us with self-doubt and stop us from pursuing what we feel we should. Reminding ourselves of our strength is sometimes all it takes to move forward.