Author Lydia Fenet Talks Success, Style, and the South
When it comes to capturing the attention of a crowd, no one does it better than Louisiana-raised Lydia Fenet.
Serving as the Managing Director and Global Director of Strategic Partnerships at Christie's, Lydia is also one of the leading charity auctioneers in the country —a role in which she raises millions upon millions of dollars for charities across the globe—and as of last month, she can add "author" to her impressive resume.
In her book "The Most Powerful Woman in the Room Is You," the longtime Manhattan resident shares her secrets and advice for summoning your own strength and confidence and owning whatever room you walk into.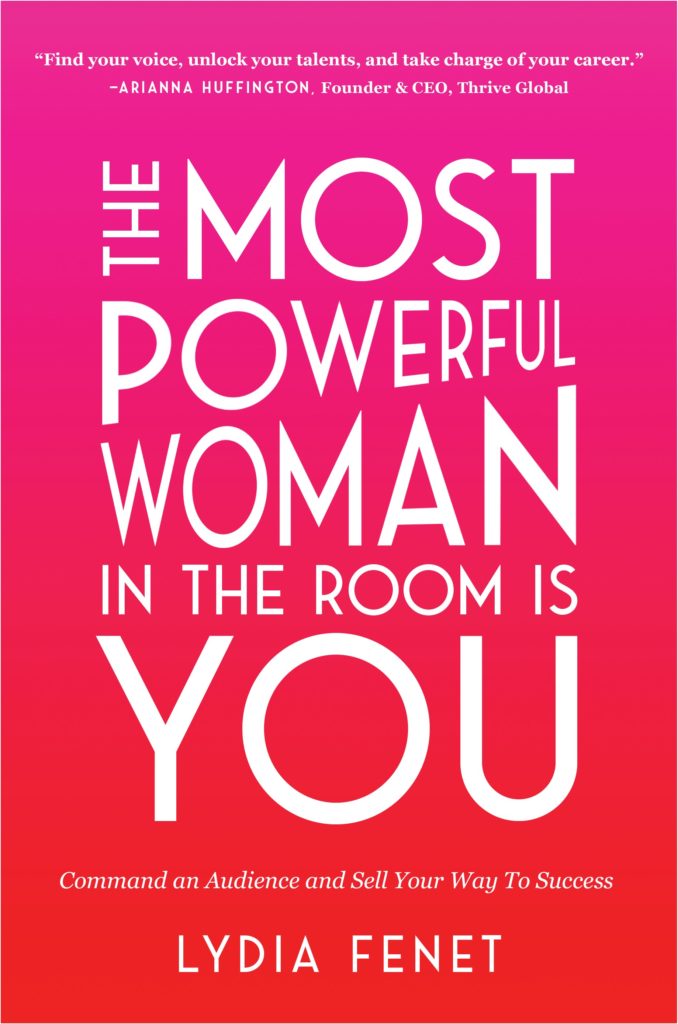 Lydia recently sat down with Draper James to discuss her style, success, and Southern roots. Read her interview below.
How do you think your Southern upbringing influenced you as a woman?
There are so many reasons I love my Southern upbringing. I was taught the importance of being a strong woman, but that strength can be kind and gracious. I was taught that manners make a difference, and that even little things like a well written thank-you note do not go unnoticed.
Most importantly, my Southern upbringing taught me that there is nothing as important as family, and no one will ever forget a delicious chocolate chip pecan pie as a thank you.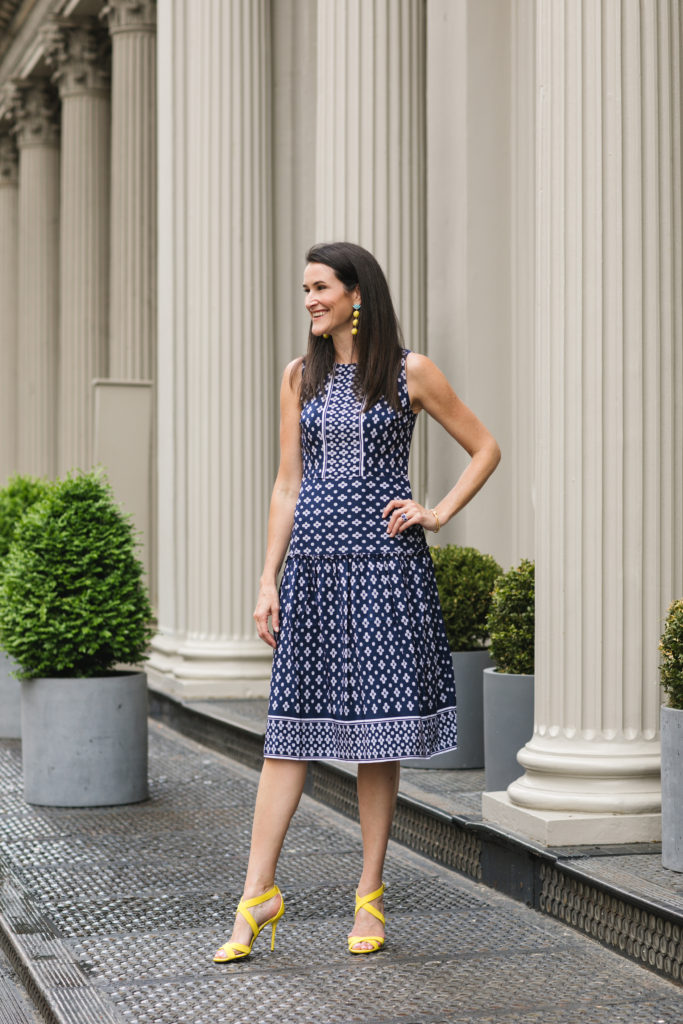 How would you describe your everyday style?
Classic and colorful with show-stopping accessories.
What drew you to these Draper James dresses?
As a mom of three young children, I am always looking for something that makes me feel put together with the least amount of effort possible. These dresses immediately caught my eye because they are perfect for so many different things: walking around the city with the kids, heading to work on a warm day, or out to dinner with friends.
An all-day dress is my idea of a perfect outfit! The only thing you need to change are the accessories to take it from day to night.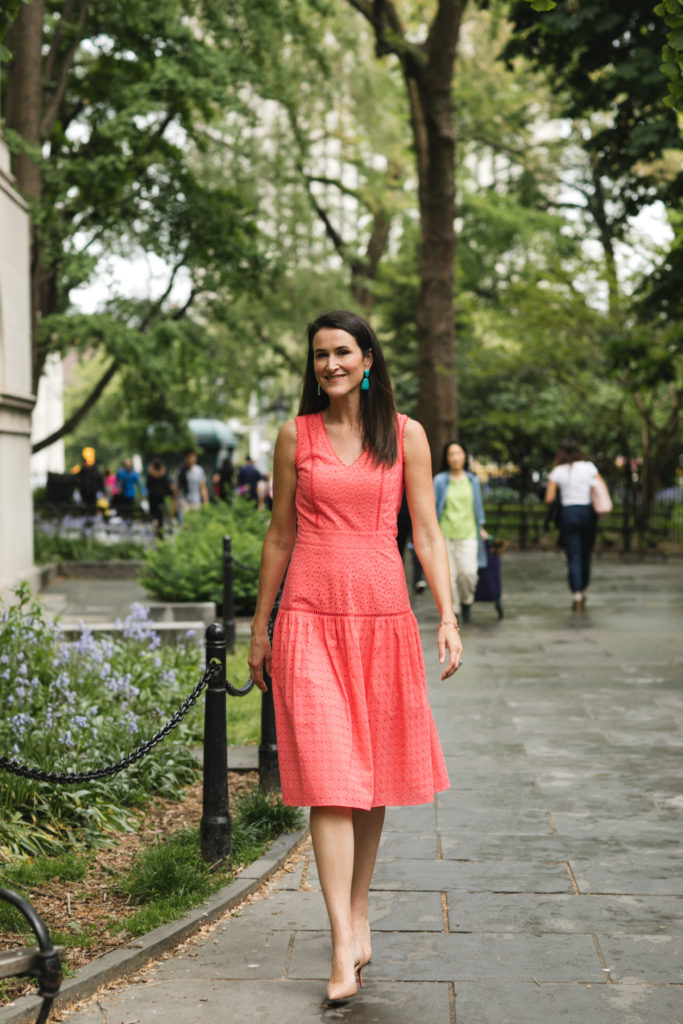 What's the best piece of career advice you've ever been given?
Network or die. Don't ever underestimate the importance of networking! Every person you meet over the course of your life is part of your network, so stay in touch. Also help others to grow in their lives or career whenever you can—there is no better feeling than helping others around you.
Favorite Southern city?
New Orleans will always be my favorite city as I grew up in Louisiana and have so much pride for my incredible state. The minute I walk off the airplane into the warm, humid weather in NOLA, I am ready to head to Brennan's for Bananas Foster.
But Charleston is a very very close second. I had such a wonderful reception when I was visiting for my book tour that I didn't want to leave.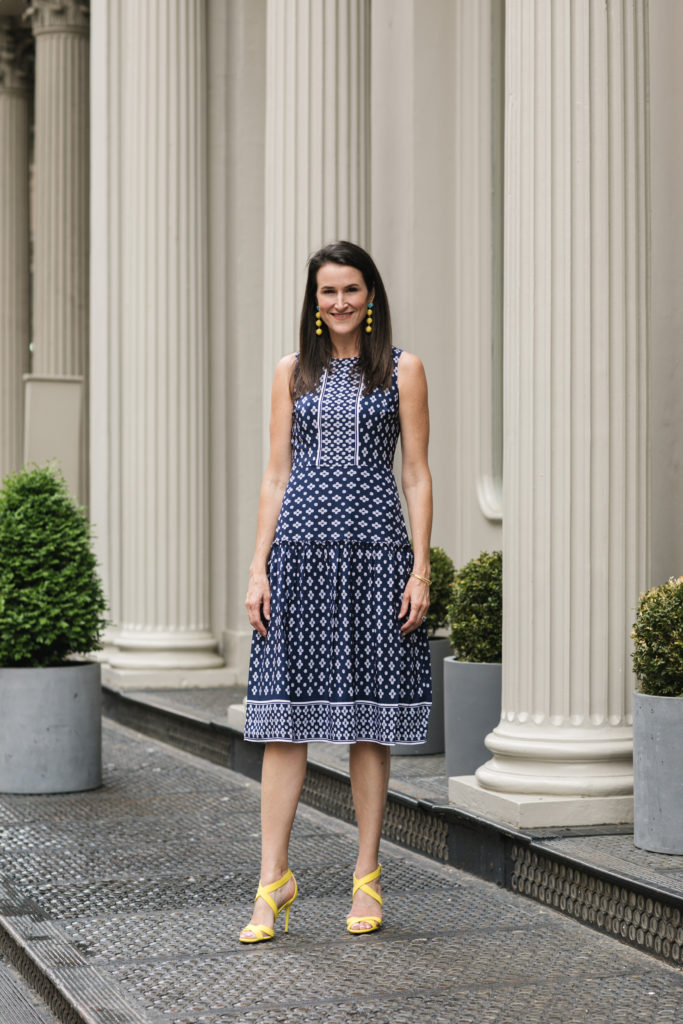 What's been the most rewarding part of publishing your book?
The emails, messages, and calls from friends and strangers alike reaching out to tell me how the book made such an impact in their life. I can't tell you how many times I have read messages with tears rolling down my face; it is an incredible gift to know that words can make a difference in the lives of others.
Who are the three women who have influenced you the most?
My grandmother, mother, and friends. I think of "my friends" collectively because there are too many to name, but they know who they are; and my success in life and business is only great because I get to share it with them.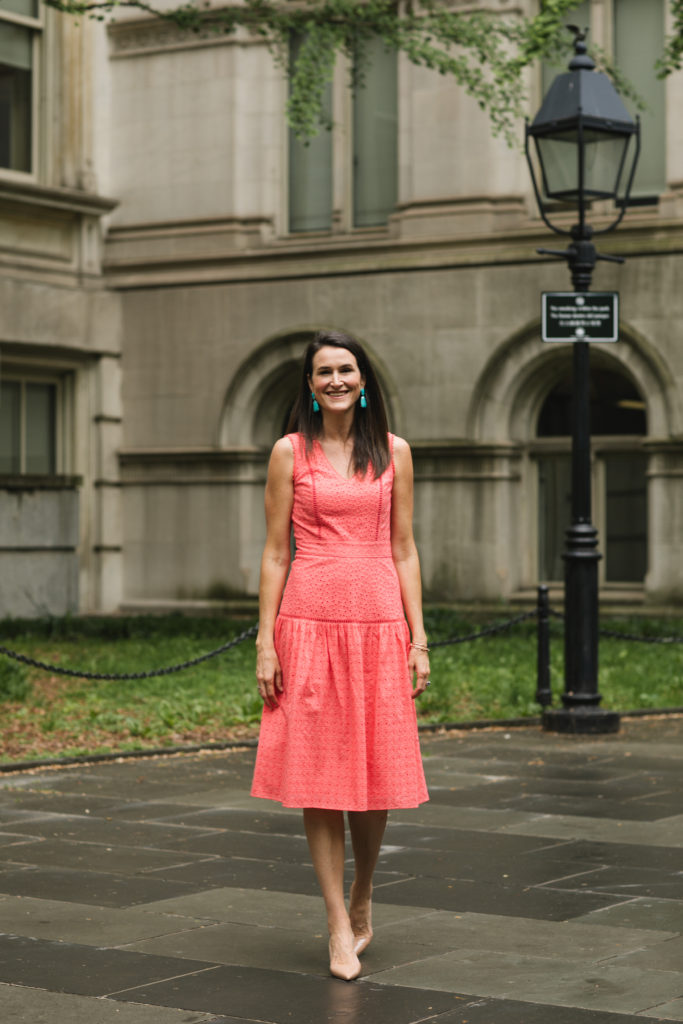 Photos by Lydia Hudgens