Artist Emily Pope Harris on the Southern Architecture in Charleston
After living in Atlanta for several years, artist Emily Pope Harris now calls Charleston home, but she's been passionate about the Holy City's architecture for years.
It's the historic buildings, neutral–yet sometimes vibrant–colors, and time-worn details that serve as inspiration for Emily's custom finishing work as well as her fine art collections. By utilizing plaster for her fine art, Emily creates one-of-a-kind pieces that are full of texture and imperfections that breathe life into the spaces they adorn.
To give everyone a glimpse of the Charleston character that inspires Emily, she's rounded up her top spots in the city to soak up Southern architecture below.
In addition to being a top-notch, luxury hotel with a stunning interior, Zero George's exterior is a show-stopper. The restored buildings and private courtyard showcase the charm that many are seeking when visiting Charleston. Emily actually used the walls of Zero George as the inspiration for a piece she created for Megan Runion of For All Things Lovely. The neutral colors mixed with pops of olive green are the eye-catchers for Emily.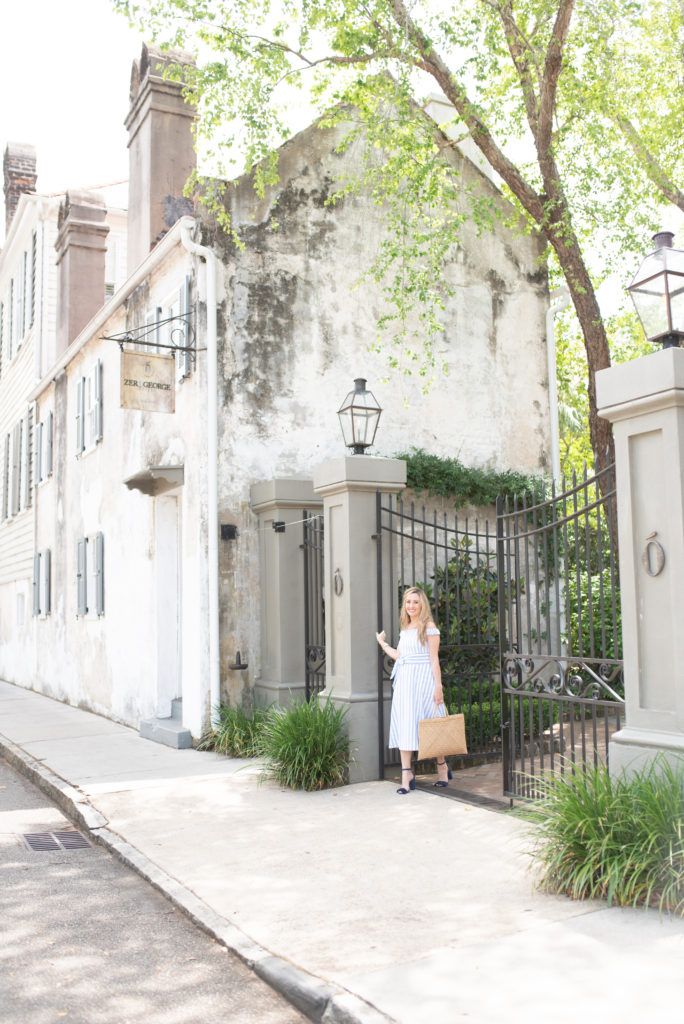 An 1820s gem, the Aiken Rhett House is (as noted by the Historic Charleston Foundation) "nationally significant as one of the best-preserved townhouse complexes in the nation." The style of the structure and the vibrant colors and decorative motifs throughout the house are what speak the most to Emily.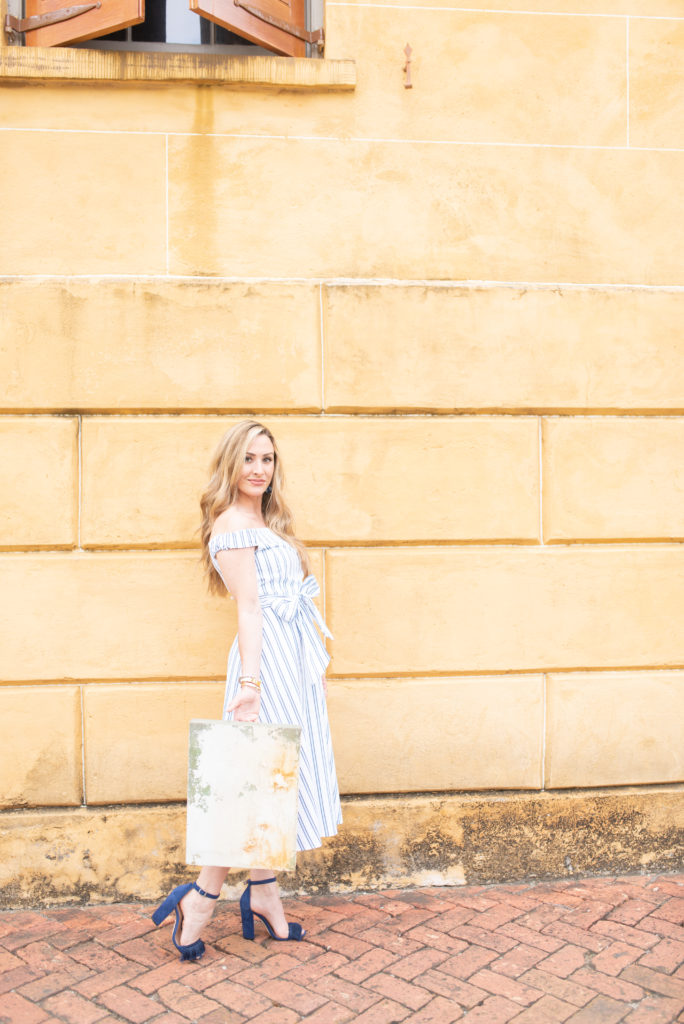 82 Queen serves up iconic Lowcountry cuisine, but also has one of the most charming alleyway entrances in the city. This historic building has stood since 1886 and combines some of Emily's favorite characteristics, including: exposed brick, patina plaster, and a green and blush color combination. Not a bad spot to snap some pictures and enjoy a meal!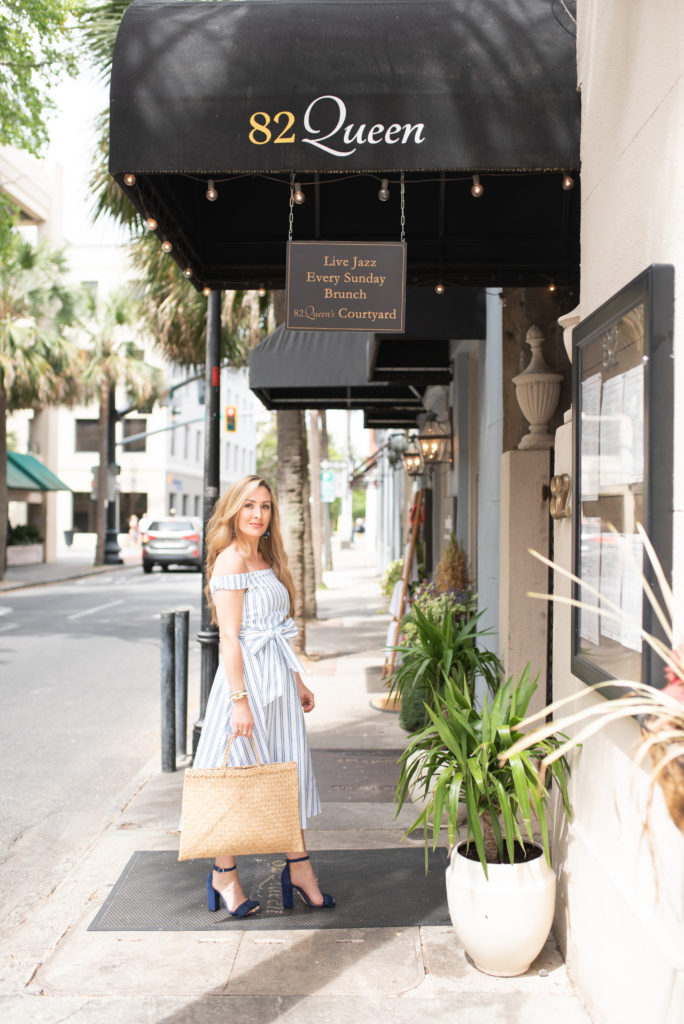 Rainbow Row
If you're familiar with Charleston, you've probably heard of Rainbow Row, so it's no wonder these row houses near the waterfront provide inspiration for Emily. She's particularly drawn to the blue house on the end which exhibits endless texture and beautifully-aged plaster.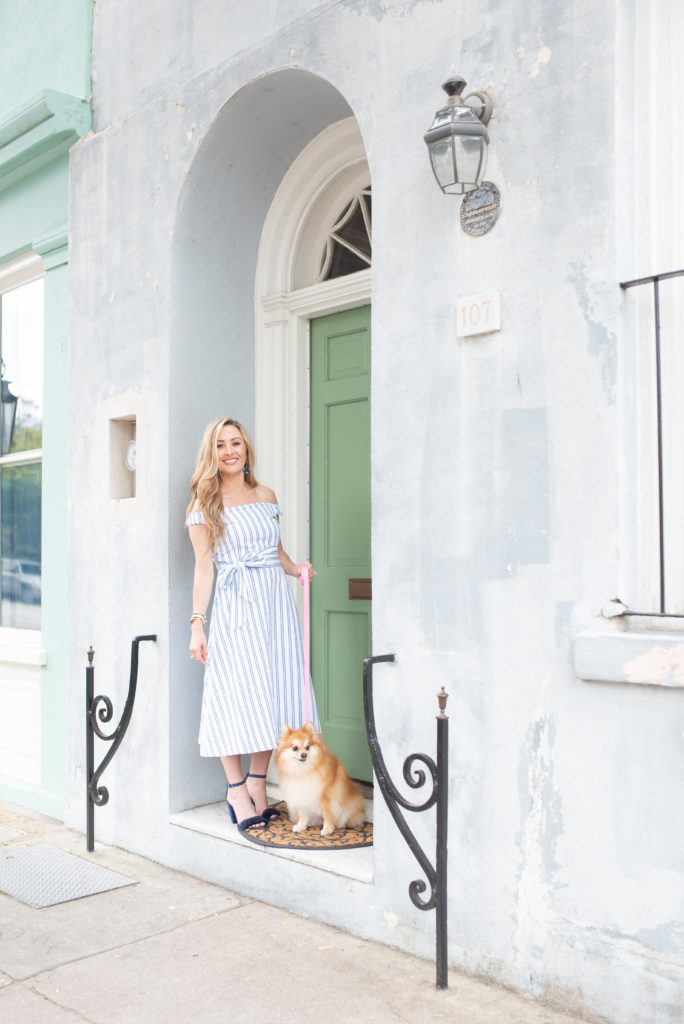 25 Queen
Queen Street in general is one of Emily's favorites for strolling, and 25 Queen always stands out to her. The alleyway combines gorgeous blue creams and rust reds that remind her of the ruins of Pompeii.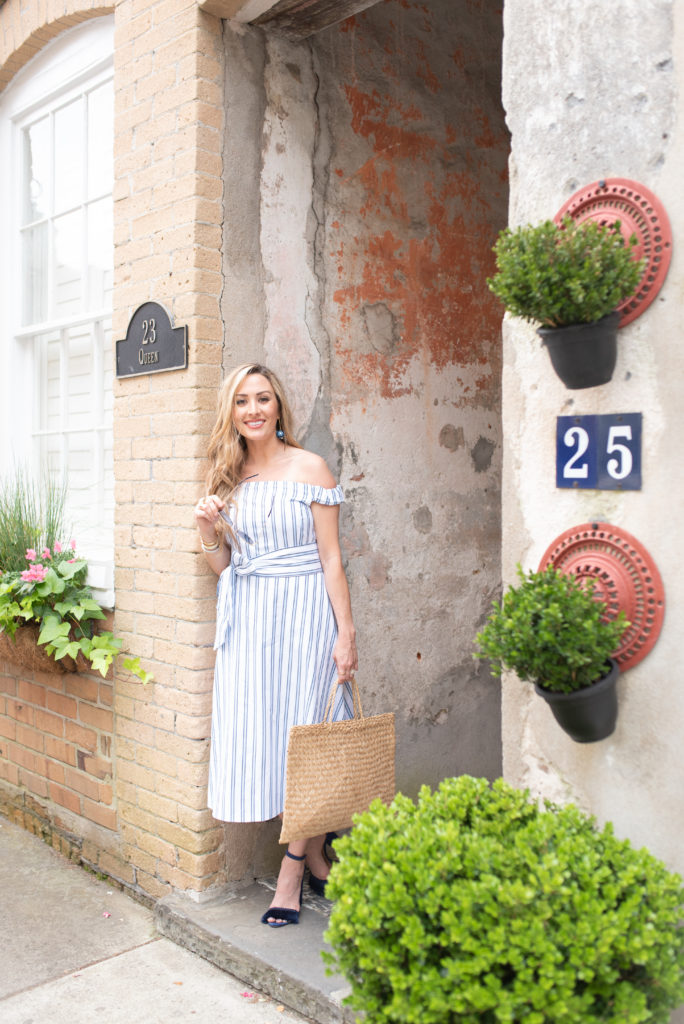 Want to meet Emily and shop Draper James? She is hosting a sip-and-shop event at our Atlanta location on Saturday, May 18 from 12-4 p.m. There will be champagne, treats from Southern Baked Pie Company, and even a live painting by Emily. Plus, you can enter to win a custom piece and shop Draper James with a 15% off discount. To RSVP, go here. We hope to see you there!
Photos by Andrea Kinnear Photography