Hello, Sugar: A Fresh Blueberry Basil Jam Recipe from Atlanta's Buttermilk Kitchen
Does your mouth water when you hear the words "homemade biscuits"?
Yep, ours too.
Fresh out of the oven, covered in butter, or doused in jam, it doesn't matter: Biscuits are the most delicious, comforting, tastiest food ever created.
We've shared a biscuit recipe on the Love, Reese blog before (a couple times, in fact), so this time we were looking for something to perfectly complement those little heavenly bites.
So we went straight to the heart of Georgia to find a recipe so good, it would only elevate the taste of a freshly made biscuit. Before we knew it, we had discovered just the thing: the Blueberry Basil Jam from Buttermilk Kitchen.
Buttermilk Kitchen, an Atlanta staple, was created by Chef Suzanne Vizethann. Its mission is to "nurture people through food by use of sustainable, local ingredients." Most everything is made in-house from scratch, which, according to Suzanne, "pays tribute to its name, 'Buttermilk,'  the liquid utilized after butter was churned, carrying out the philosophy of letting nothing go to waste."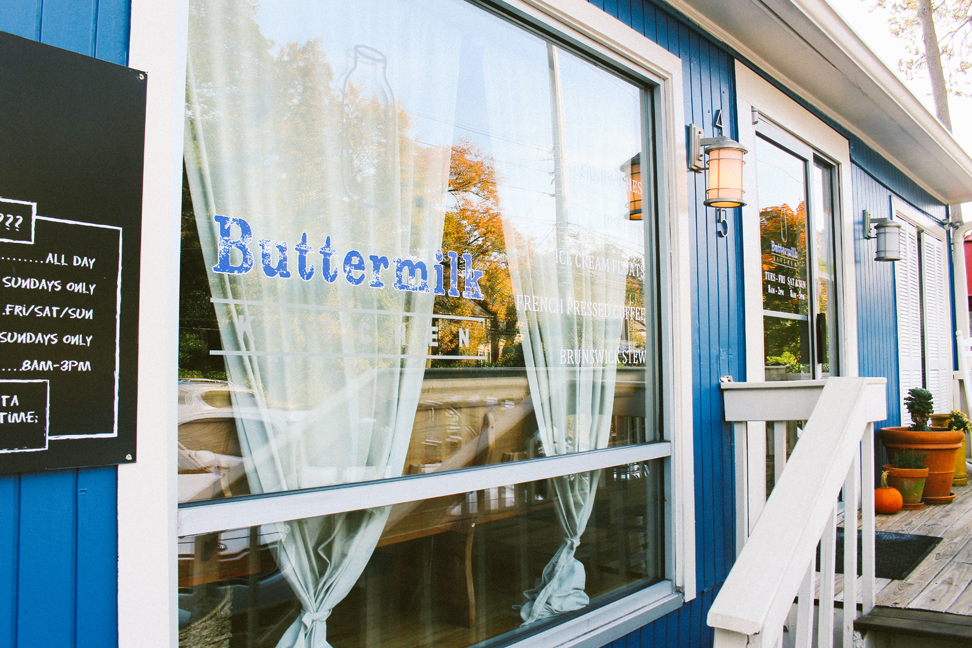 We can certainly get on board with a mission like that.
Keep reading for more on the famous Buttermilk Kitchen and the mouthwatering Blueberry Basil Jam recipe.
What's Buttermilk Kitchen best known for?
We're best known for our fried chicken biscuit with house-made red pepper jelly and pickles. Some other signature dishes include our pimento cheese omelet and beet-cured lox plate.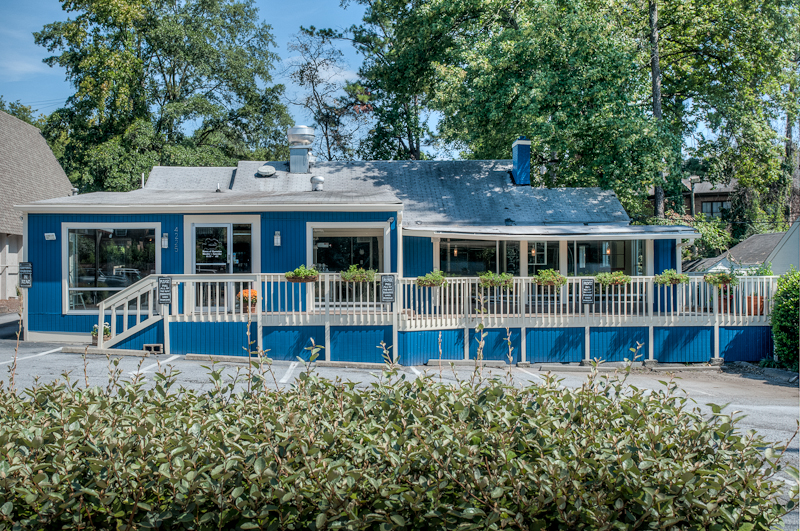 How would you serve the Blueberry Basil Jam?
We serve our jam with the famous buttermilk biscuits! You can also add it to your pancakes.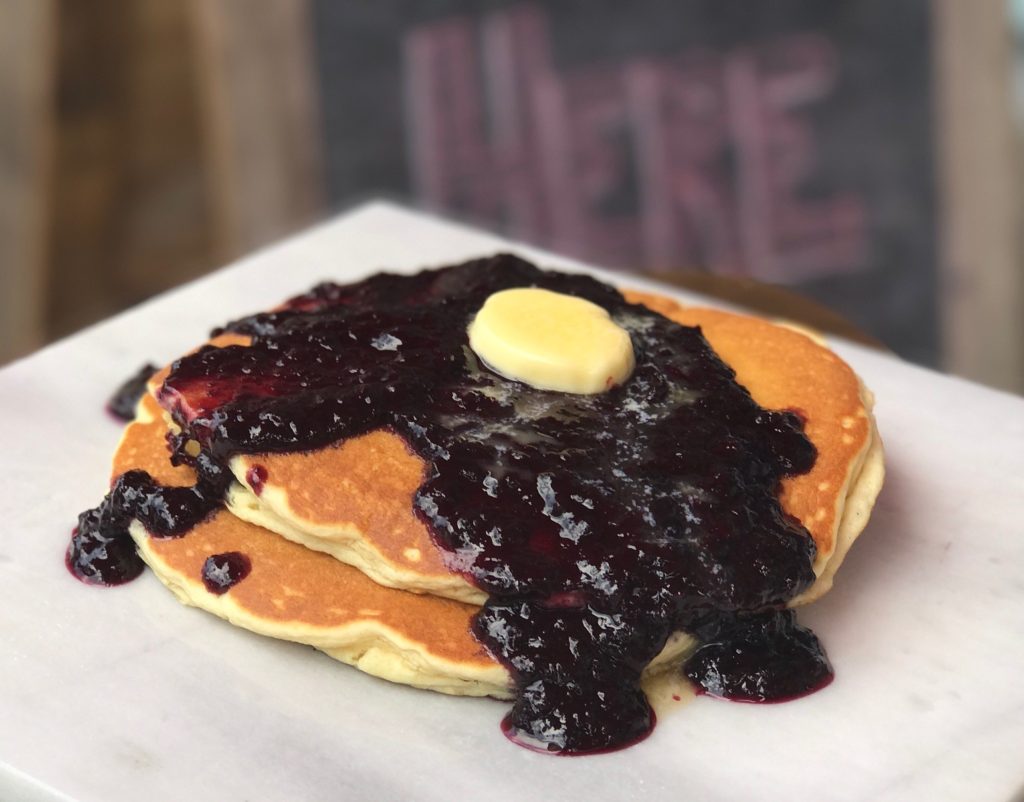 How is this recipe quintessentially "Southern"?
Typically, jams are a very Southern preparation. Jams were one of the many ways to preserve your Southern pantry, also referred to as "put ups."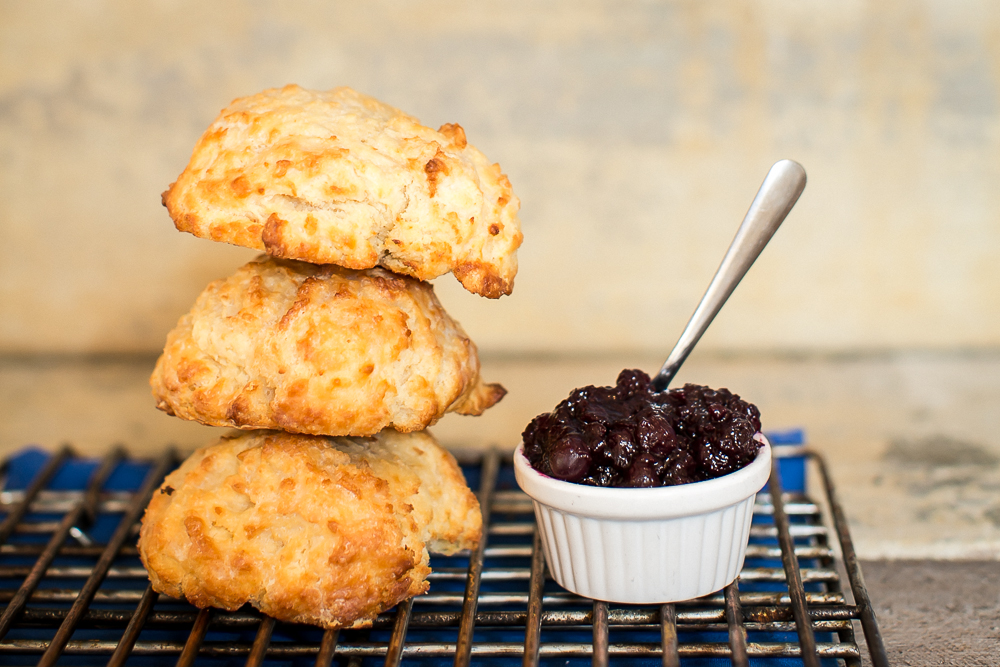 Recipe for Buttermilk Kitchen's Blueberry Basil Jam
7 pounds blueberries
1/8 cup lemon juice, fresh squeezed
1/2 cup orange juice, fresh squeezed
2 cups fresh basil, packed
6 cups granulated sugar
7 tsp. pectin, no sugar added
Directions
Blend basil with lemon and orange juice.
Cook berries with basil mixture until berries are soft.
Mash the berry mix to break apart 3/4 of the berries.
Bring to a boil and slowly add pectin, stirring constantly.
Let boil fully for 1 minute; add remaining sugar and bring to a boil one last time.
Turn off heat and cool.