Recipe for Reese's Favorite Biscuits
Southerners are adamant about their favorite biscuits. And Reese is no exception: "The best biscuit is at Watershed on Peachtree in Atlanta," she insists (and really, who are we go argue?). "I call it the stick 'o butter biscuit because there must be at least a stick in every one of the delicious biscuits!"
Turns out the secret, says Zeb Stevenson, chef at Watershed, isn't just the butter (though it's there, alongside the heavy cream and half & half!); it's how it's mixed mixed in to the dough. "The perfect texture comes from grating frozen butter into White Lily flour," says chef Stevenson. "It cuts the butter into perfect-size pieces and distributes it evenly before it has the chance to melt. The result is flaky, yet fluffy and super-delicious! Smother those biscuits in really good local butter and cane syrup, and you may well have found my happy place!"
Reese's too!
See below for the recipe for Watershed's famous Cream Biscuits. You can also click here to read our Q&A with Chef Stevenson.
Watershed's Cream Biscuit Recipe
Ingredients
1 Cup White Lily Flour
1 stick frozen butter (unsalted)
1 tablespoon baking powder
½ teaspoon salt
1 cup heavy cream (chilled)
½ cup half & half (chilled)
Directions
Preheat Oven to 375°F.  In a large mixing bowl combine the flour, baking powder, and salt. Mix together well. Combine the chilled cream and half & half. Grate the frozen butter (using the largest holes on a box grater) into the flour mixture and mix together just until the butter is evenly distributed (no more than 20 seconds). The key is to keep the butter from melting as much as possible.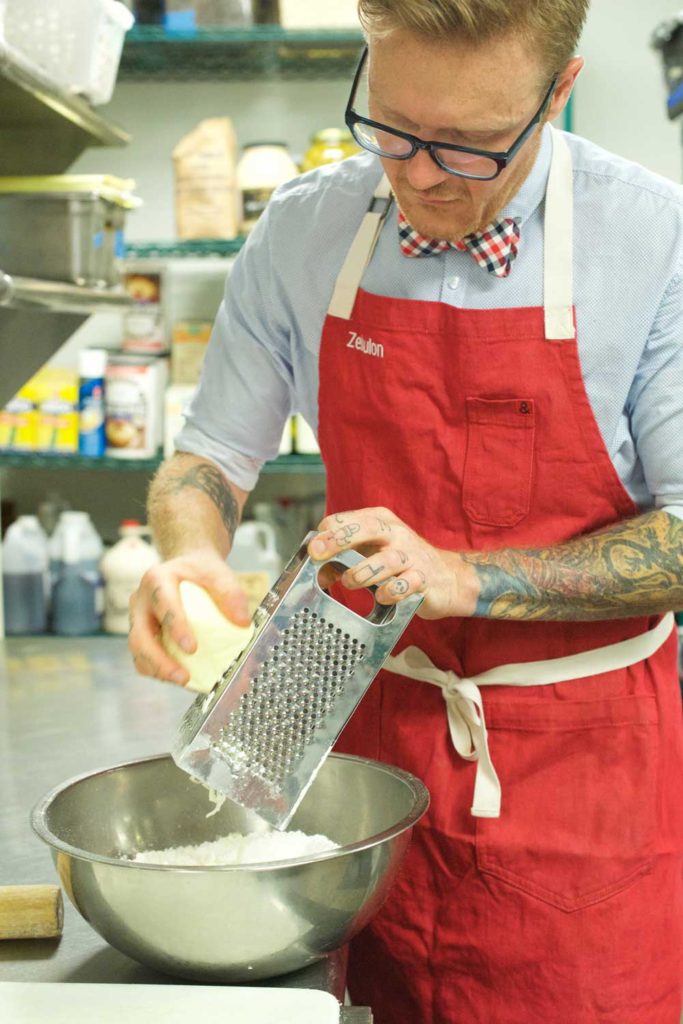 Pour the chilled liquids into the flour/butter mixture and, using a heavy wooden spoon, mix for 15 seconds until the ingredients are just barely combined. Let the dough rest and chill in the refrigerator for 30 minutes.
Turn the dough out onto a clean surface that has been dusted with flour. Knead by hand for about 20 seconds and then roll the dough to a thickness of about ¾ inch.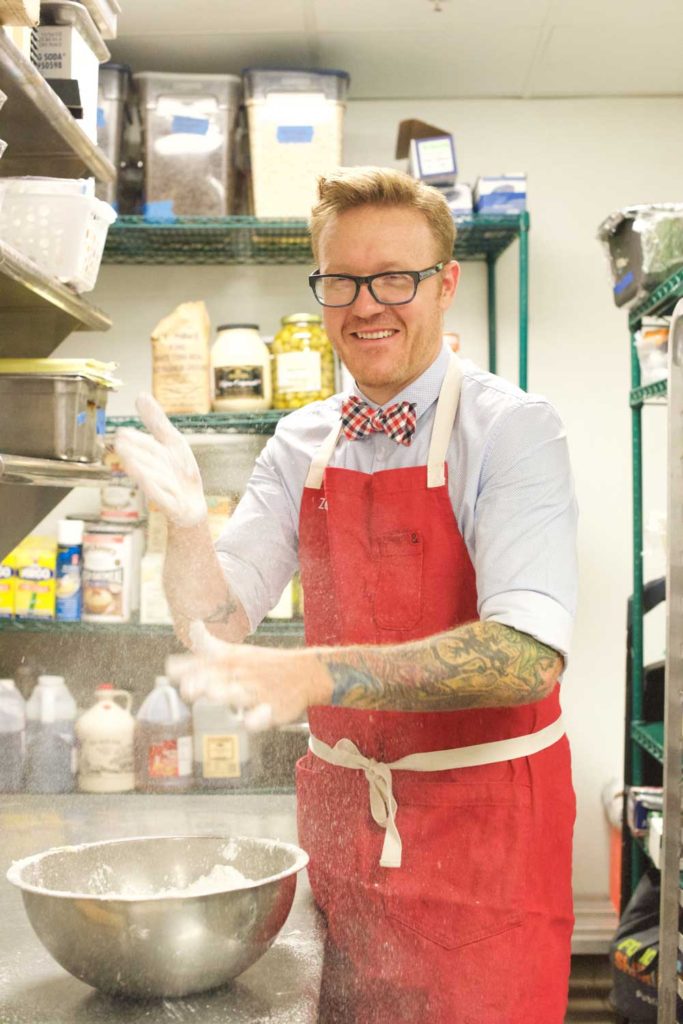 Dock the dough with a fork and cut biscuits into 2 ½ inch rounds.
Bake the biscuits for 6 minutes. Turn the pan 180° and finish baking for 6 more minutes. For extra "yum factor," brush the biscuits with melted butter as soon as they come out of the oven.