February 22, 2016 • FOOD, RECIPE
Chef Mike Lata's Lamb Bolognese with Ricotta Gnocchi Recipe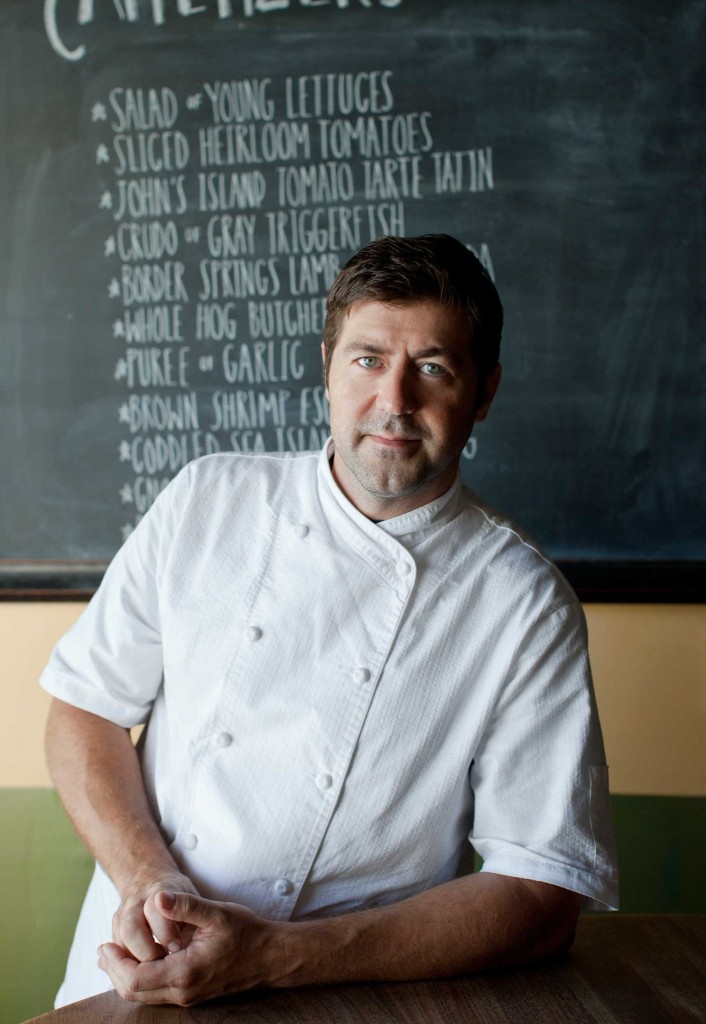 We quizzed Mika Lata of FIG restaurant in Charleston about his love of cooking and the local food scene.
Then we talked him into sharing this crowd-pleasing gnocchi and bolognese recipe with us. "The beauty of this dish," says Mike, "is that it is familiar in its concept but elevated in its execution. Though it will always be tasty, don't expect to make it perfectly the first few times. This recipe requires repetition. The bolognese should be served piping hot, directly from the pan to plate. A little trick: Warm the plate first."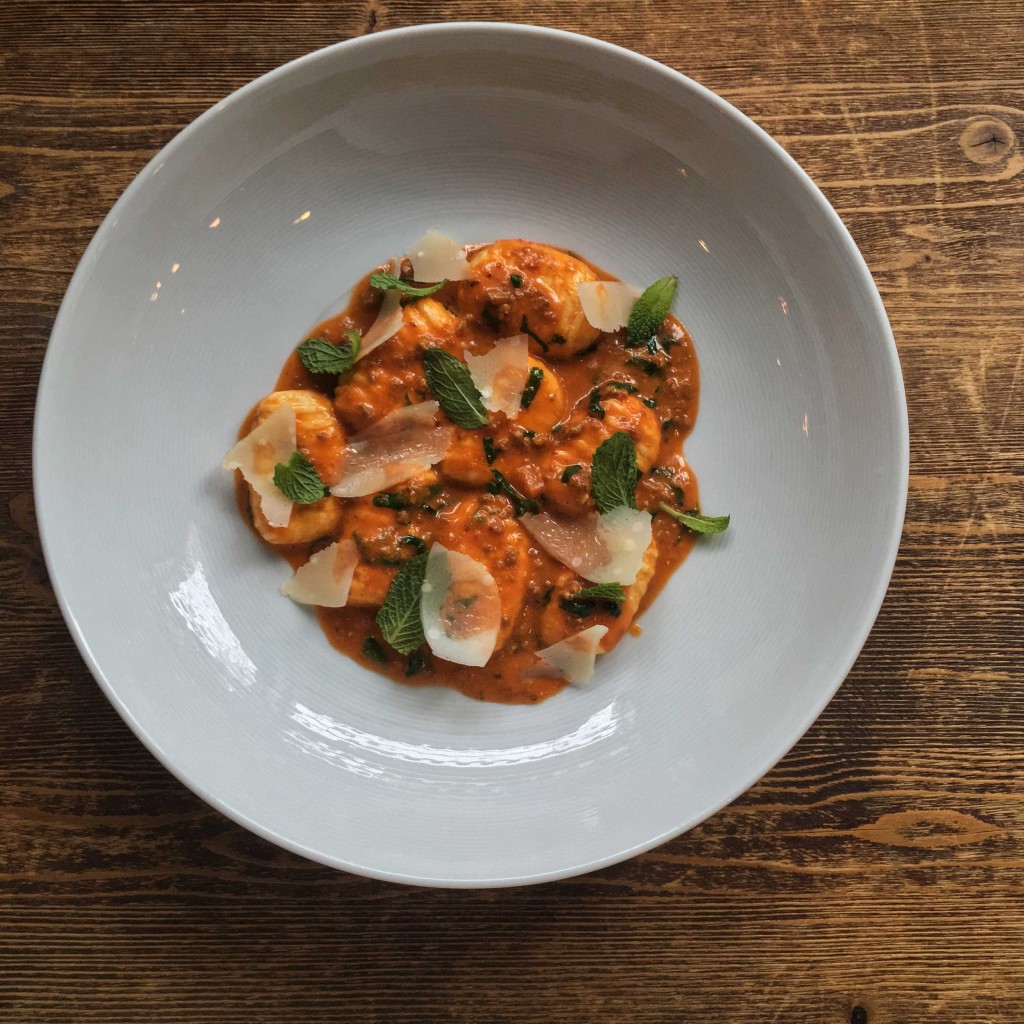 Serves 8-10
Ingredients for Ricotta Gnocchi
Makes about 75 pieces
1 pound drained ricotta
1 egg, beaten
50 grams (about 1/2 cup) freshly grated Parmesan
Pinch freshly grated nutmeg
¾ teaspoon salt
90 grams (about ¾ cup) 00 flour, plus more for dusting

Ingredients for Bolognese Sauce
3 tablespoons extra-virgin olive oil
1½ teaspoons crushed red pepper, or more to taste
1 small red onion, diced
1½ teaspoons minced garlic
1½ teaspoons ground toasted fennel seed
1 carrot, peeled and diced
3 ounces pancetta, ground (or very finely chopped)
1 pound ground lamb
2/3 cup white wine
1 (28-ounce) can San Marzano plum tomatoes, pureed in a blender or food processor
1/3 cup heavy cream
Coarse kosher salt, to taste
6 ounces butter, cut into small pieces
1 bunch fresh mint
1 bunch parsley, finely chopped
Grated Parmesan, for serving
Sea salt, to taste

Directions for Gnocchi
Combine ricotta, egg, Parmesan, nutmeg, and salt in the bowl of a stand mixer fitted with the paddle attachment. Beat on medium speed until just incorporated. Add flour and beat on medium speed for 90 seconds. Scrape down the sides of the bowl with a rubber spatula and beat for 30 seconds longer, making sure the flour is fully incorporated. Cover bowl and chill in refrigerator for 1 hour. Very lightly dust a clean work surface with flour. Work in batches to shape the gnocchi. Using two large spoons, form a medium-sized ball (quenelle) of dough and drop it onto the lightly floured work surface. Using your fingers, gently roll dough into smooth logs, about ½-inch in diameter. Cut logs into small rectangular pillows, each weighing about 13-15 grams (1/2 ounce). Gently roll each pillow on a gnocchi paddle, taking care to maintain a very plump, light pasta. Place on a parchment-lined baking sheet and chill until ready to cook.
To cook, bring a large pot of lightly salted water to a rapid boil. Working in small batches, drop the chilled gnocchi into the boiling water and cook just until they start to float, about 3½-4 minutes. Remove from water with a slotted spoon and finish in the Lamb Bolognese sauce as directed below.
Directions for Bolognese

In a large, heavy-bottomed pot, combine olive oil and crushed red pepper; toast over medium heat until fragrant, about 1 minute. Add red onion and cook, stirring, until tender, about 3-5 minutes. Add garlic, ground fennel, and carrots and cook for an additional 3-5 minutes, until carrots just begin to soften. Add pancetta to the pot and cook, stirring, until the fat has melted. Add ground lamb and cook until browned, breaking up the meat thoroughly with a wooden spoon so that no clumps form. Once the lamb has browned, stir in wine. Bring to a quick boil, then stir in the pureed tomatoes. Return mixture to a boil, reduce heat, and simmer uncovered for 15 minutes. Cover the pot and simmer for 45 minutes. Stir in cream and continue to simmer for an additional 20 minutes. Taste and adjust seasoning with salt. When ready to serve, stir in butter and several sprigs of mint. Bring to a gentle simmer to melt butter and infuse mint. Stir in cooked gnocchi, thinning the sauce to your desired consistency with pasta water. Finish each plate with a pinch of finely chopped parsley, grated Parmesan, and a sprinkle of sea salt.