Tailgate Time, Part I (Style)
As if we need an excuse to throw a party! Nevertheless, football is as good a reason as any.
Katie Jacobs, a Nashville-based multi-talent (graphic designer, photographer, stylist, blogger, and more) recently put her enviable creative genius towards throwing a tailgate, Draper- James- style (read: colorful, festive, and replete with good food and great fashion).
"Now that the heat of late summer has given way to brisk autumn afternoons, we relish the notion of spending the entire day outside," says Katie, who you might remember from our movie night party this summer. "It's time for tailgating, that rowdy, fun, pre-game party awash in fan gear, delicious eats, and a beverage—or two. Tailgating is a quintessentially American tradition that anyone can cheer for, no matter your team."
Here, some pics—and Katie's tips—on designing a gorgeous tailgate that nods (stylishly!) to football's rich place in American history.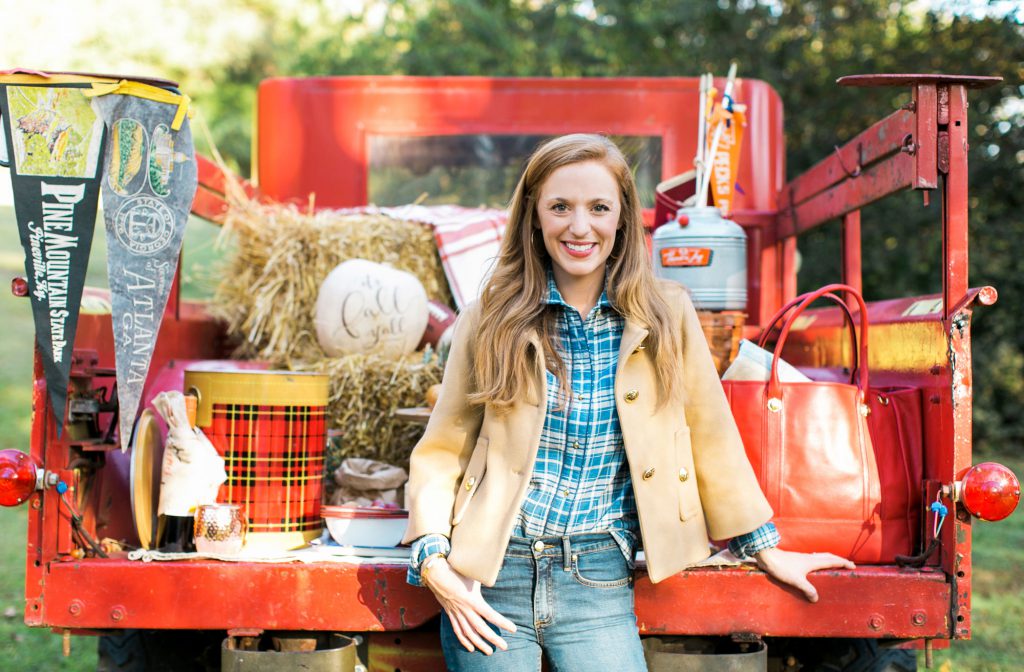 "Pack mood makers, says Katie. "Vintage (or vintage-inspired) tartan thermoses, team pennants, plaid blankets, and even a hibachi grill capture the palette of the season."
And when it comes to personal style, jeans and a plaid shirt are perennial. Katie's wearing our Boone Plaid Button Down Shirt with our Pennington Short Peacoat to keep off the chill.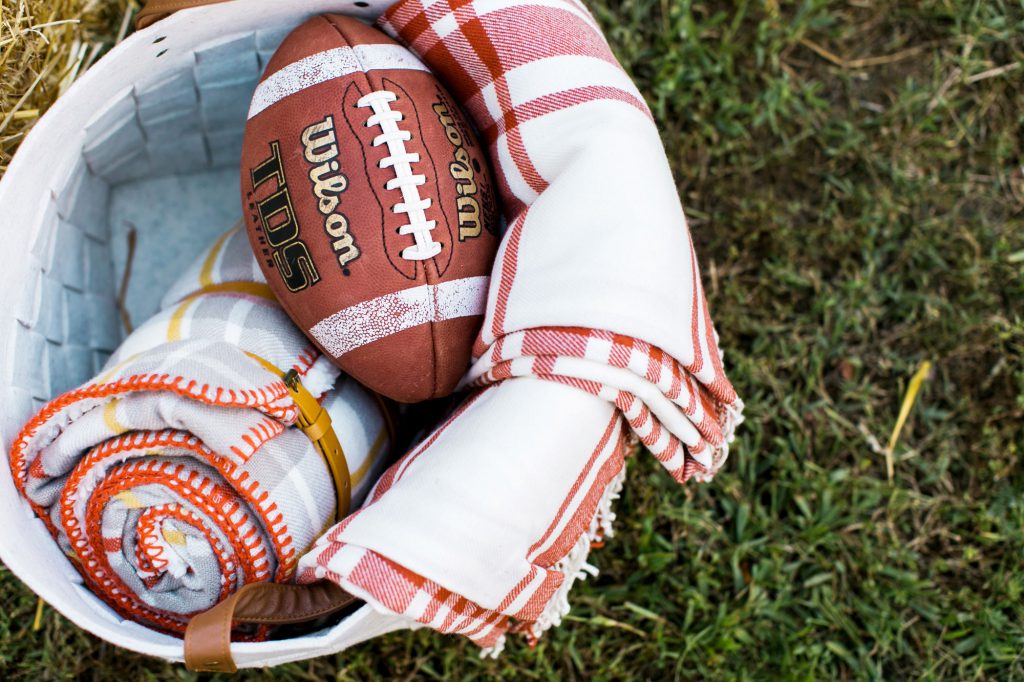 "Plaid blankets serve as warm bleacher capes post-tailgate and during the game," says Katie.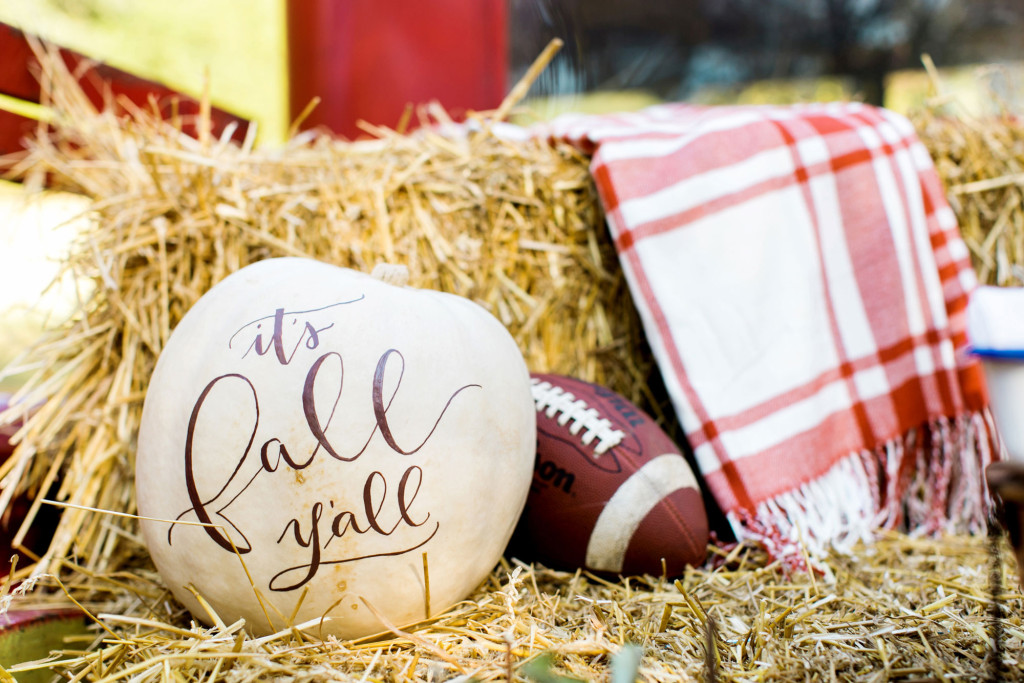 "It's fall y'all," says this elegantly calligraphed pumpkin—as does our statement sweatshirt.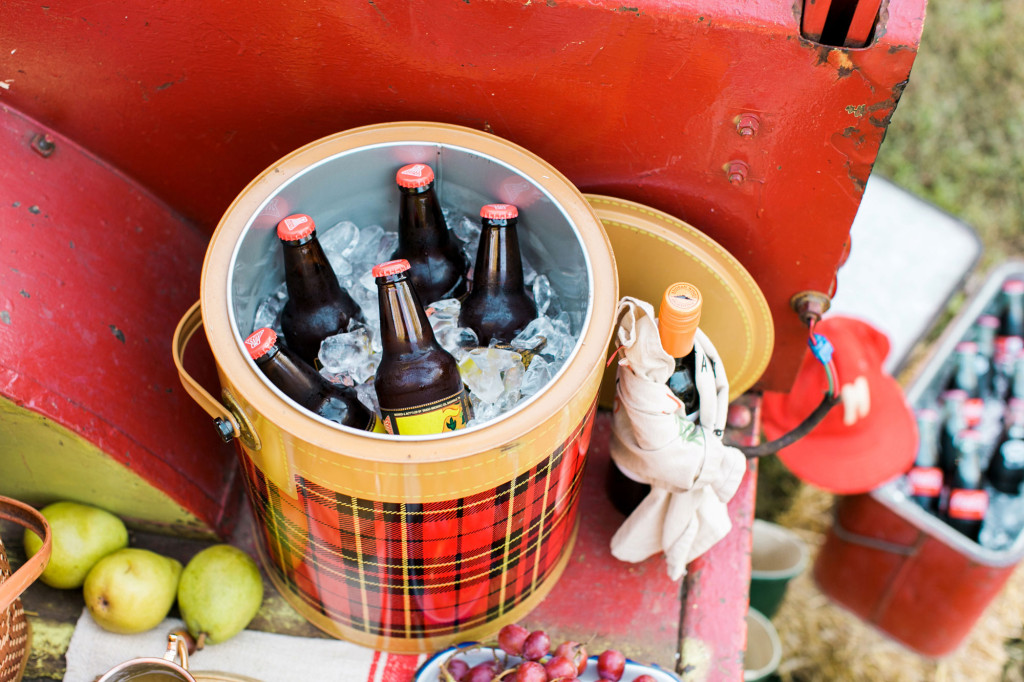 "A retro tartan thermos has both form and function, and it's lightweight to boot," Katie says. This one's filled to the brim with Yazoo Fall Lager, a locally-made craft brew. . .
But for those who want to keep things (Coke) classic, a vintage cooler packed with sodas in glass bottles does the trick.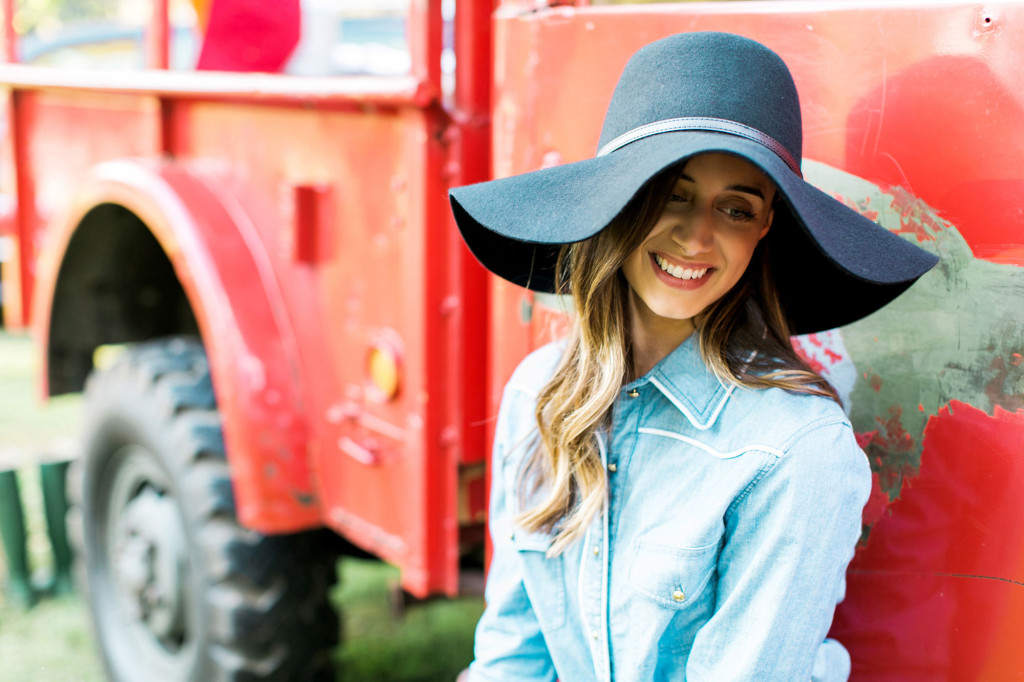 Katie's pal Sarah Basel shades her skin from the Nashville sun in our Mia Wide Brim Hat by the expert hat makers at Goorin. Bros.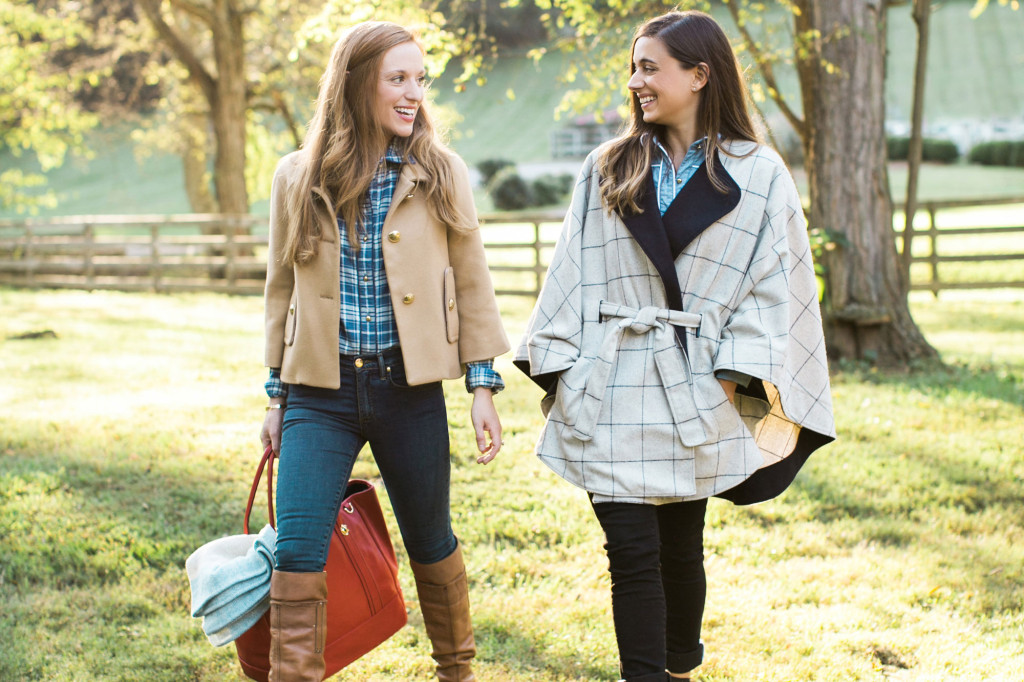 Easy tote-ability is key. Katie recommends plenty of picnic baskets for the food, as well as a roomy tote for all of your personal layers. Here, she's carrying our Leather Cheekwood Bag, while Sarah wears our Georgia Windowpane Cape for a bit of extra warmth as the evening chill sets in.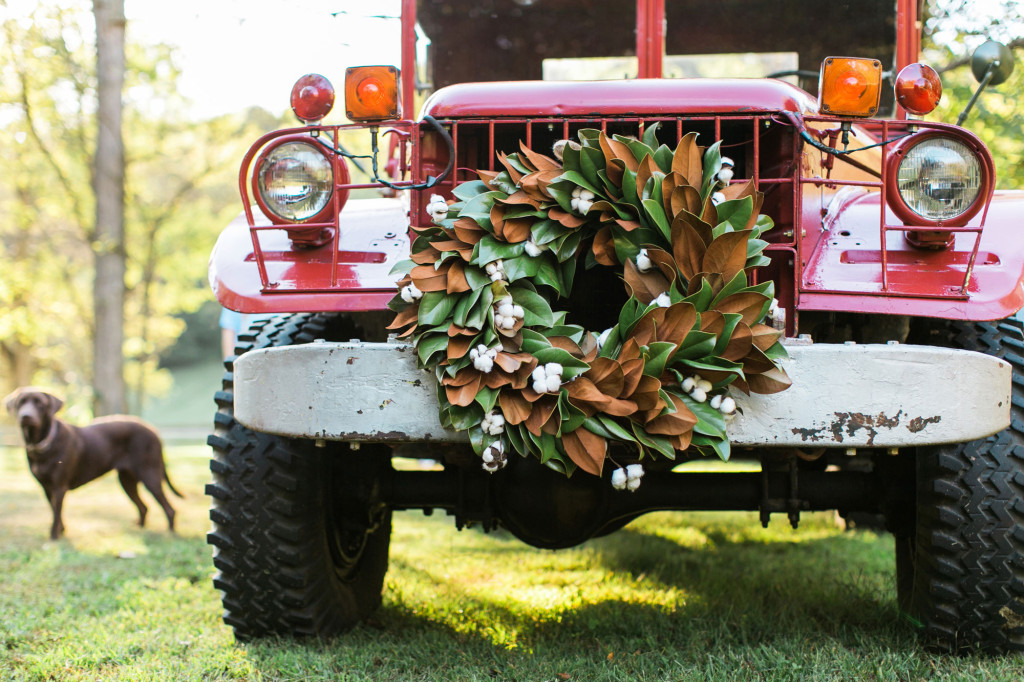 A lush magnolia wreath tied to the truck's bumper brings the South to the season. (That's Stella in the background gearing up for the game.)
Special thanks to Scarlett Scales and Tin Cottage for vintage props and to Abigail T. Calligraphy for tags and pumpkin calligraphy.