Meet Sara Raffa and Linden Ellis, Founders of Coterie
Our new Draper James x Coterie Holiday Collection is completely plaid-filled and as festive as you can get. With all the cookie swaps, class parties, and hot cocoa to-go, these pieces are sure to come in handy this season.
Two of the masterminds behind the collection are Sara Raffa and Linden Ellis, the founders of Coterie. These entrepreneurs took their expertise in the e-commerce industry and created a company to fill a hole they saw in the party supplies industry.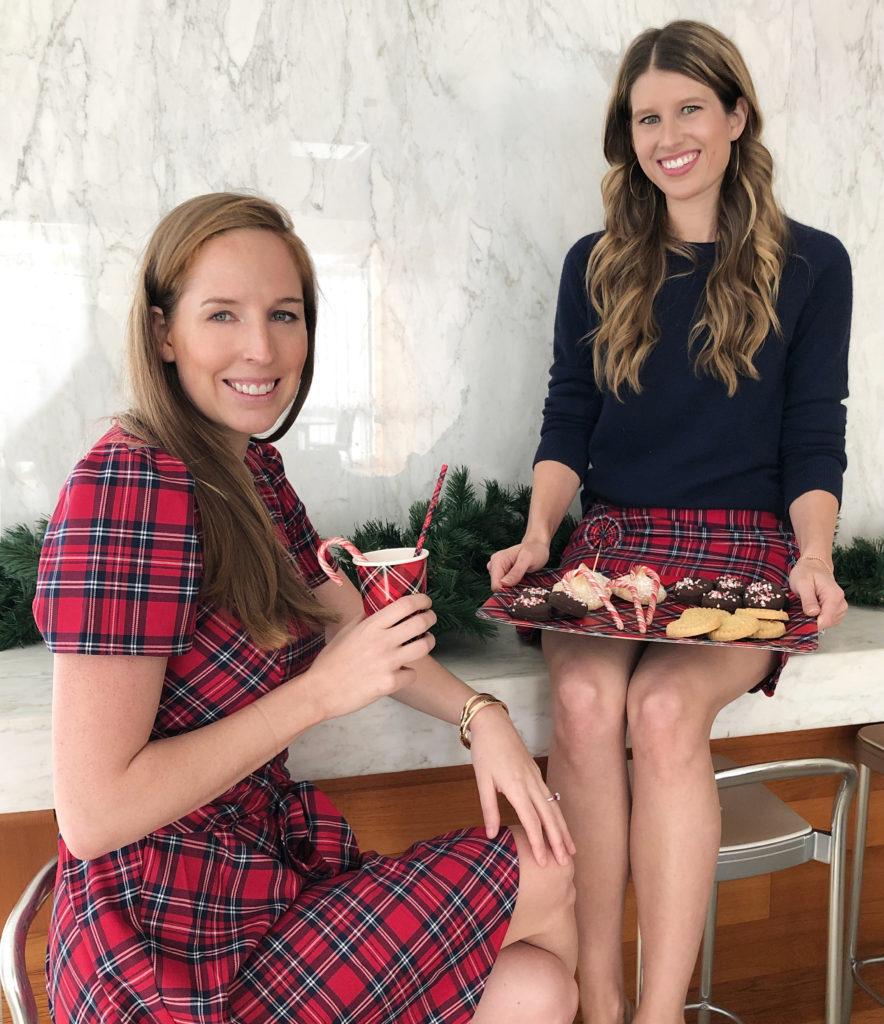 Below, Sara and Linden talk starting Coterie, what they've learned as business owners, and their favorite holiday traditions.
What inspired you to start Coterie?
Linden: We love parties, now more than ever. They allow us to see the people we love in real life and not just through their social media channels. Connecting to people face-to-face has become so important in this digital age. But we found that throwing a party often felt like an insurmountable task. 
Sara: The turning point came when I was planning my sister's baby shower and it was a really stressful. I spent hours looking for products and going to multiple sites to get everything. I was worried it wouldn't arrive on time, the pinks wouldn't match, and the quality would be poor. Parties are all about fun, but the shopping and planning experience is decidedly not – it's messy, stressful, and inefficient. We both come from an e-commerce background, so were shocked there wasn't a better direct-to-consumer solution for party supplies.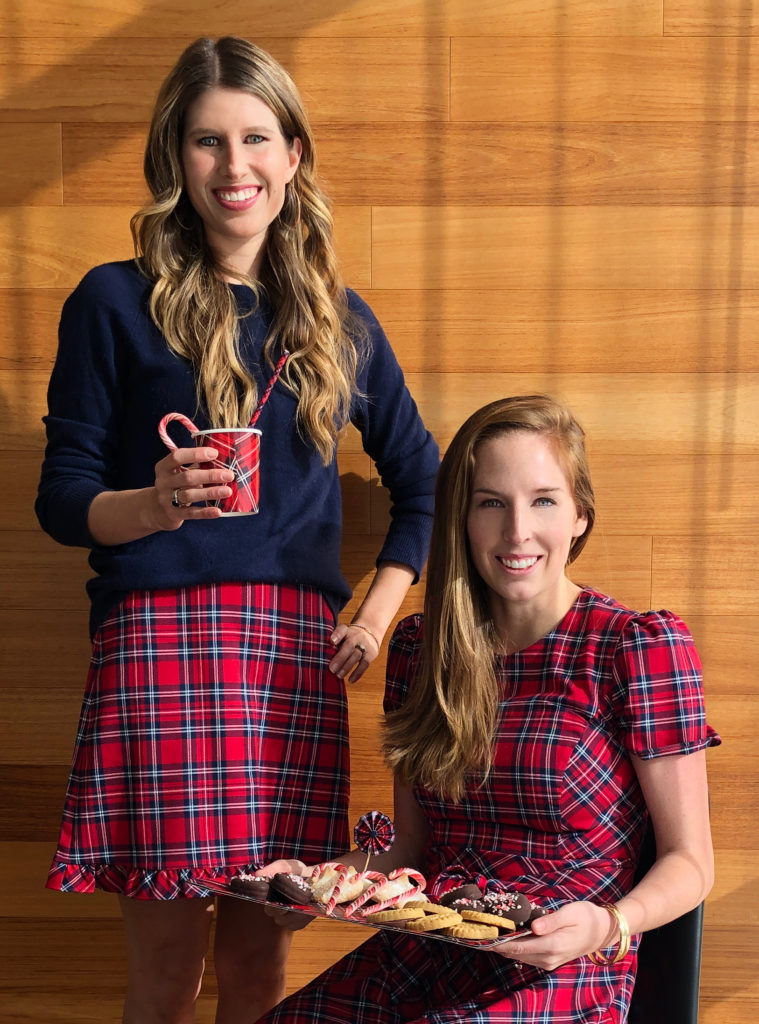 What's been the most important thing you've learned since starting your company?
Linden: The great thing about starting your own business is you're constantly learning. The party supply industry is a new space for us, so we've had to learn about how to make these products, merchandise them, and present them to customers.
However, probably the biggest thing we've learned is that progress is better than perfection. There is a tendency to want to get everything right and to control every aspect of your business, but it's just not possible and will stifle any kind of momentum you have. 
What's been your favorite aspect of designing the Draper James x Coterie collections?
We're both from the Northeast so it has been fun getting to know a more Southern style! There is something really charming about the Southern-inspired prints we've created with Draper James. All the sets are beautiful, elegant, and evoke a wonderful spirit of entertaining and getting together with your friends and loved ones.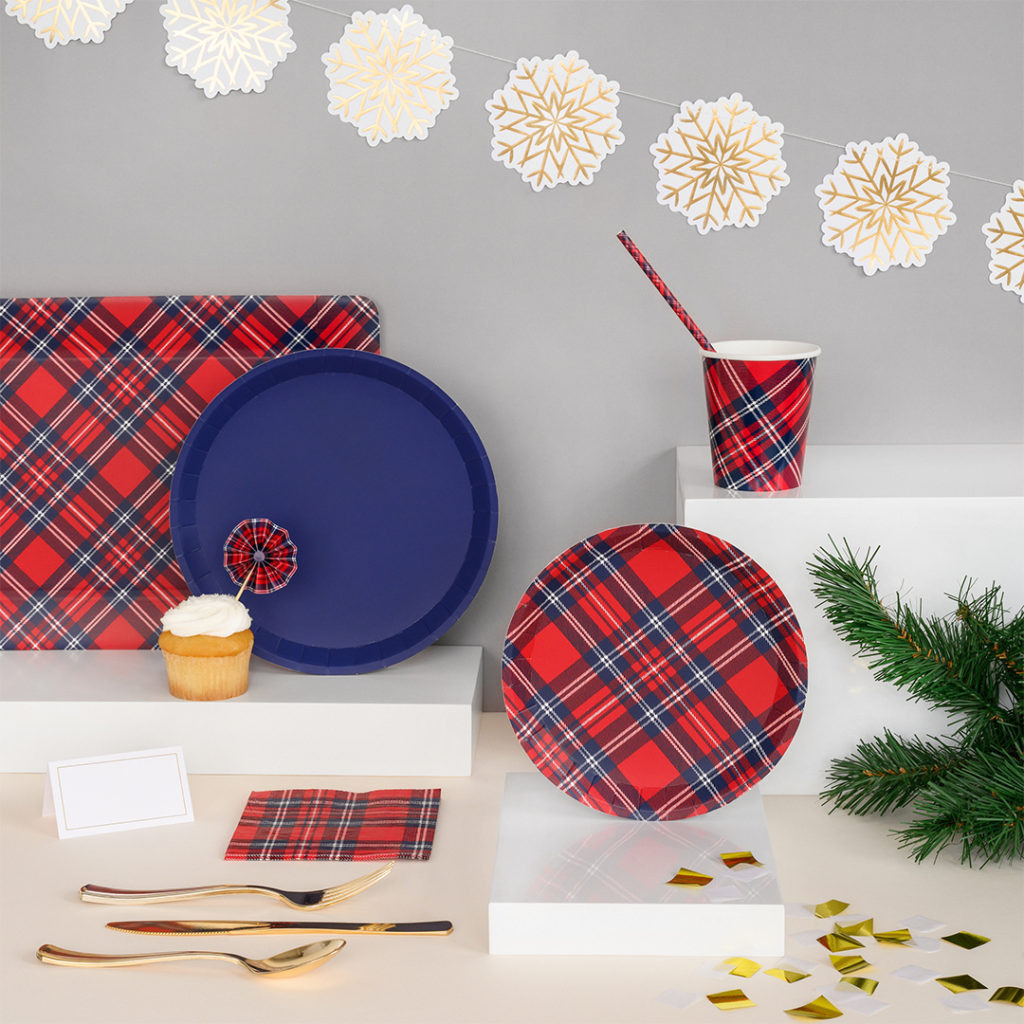 Do you have a favorite holiday tradition?
Linden: My family has a Christmas Eve cheese fondue every year, and I think about it for the 364 days leading up to Christmas. 
Sara: My dad's an amazing cook, and every year I look forward to Thanksgiving dinner. It's the one time we don't let him get too creative with the food; we insist on the classics! We're also a stay-at-home-and-eat-dinner-in-our-sweatpants kind of family when it comes to Thanksgiving, so it's always so cozy and special to all be together. 
Do you have a favorite piece from the Holiday set?
Sara: We love the Plaid Serving Tray! This is a new product for us, and we spent a lot of time perfecting the size and sturdiness; and we think they've turned out incredibly well.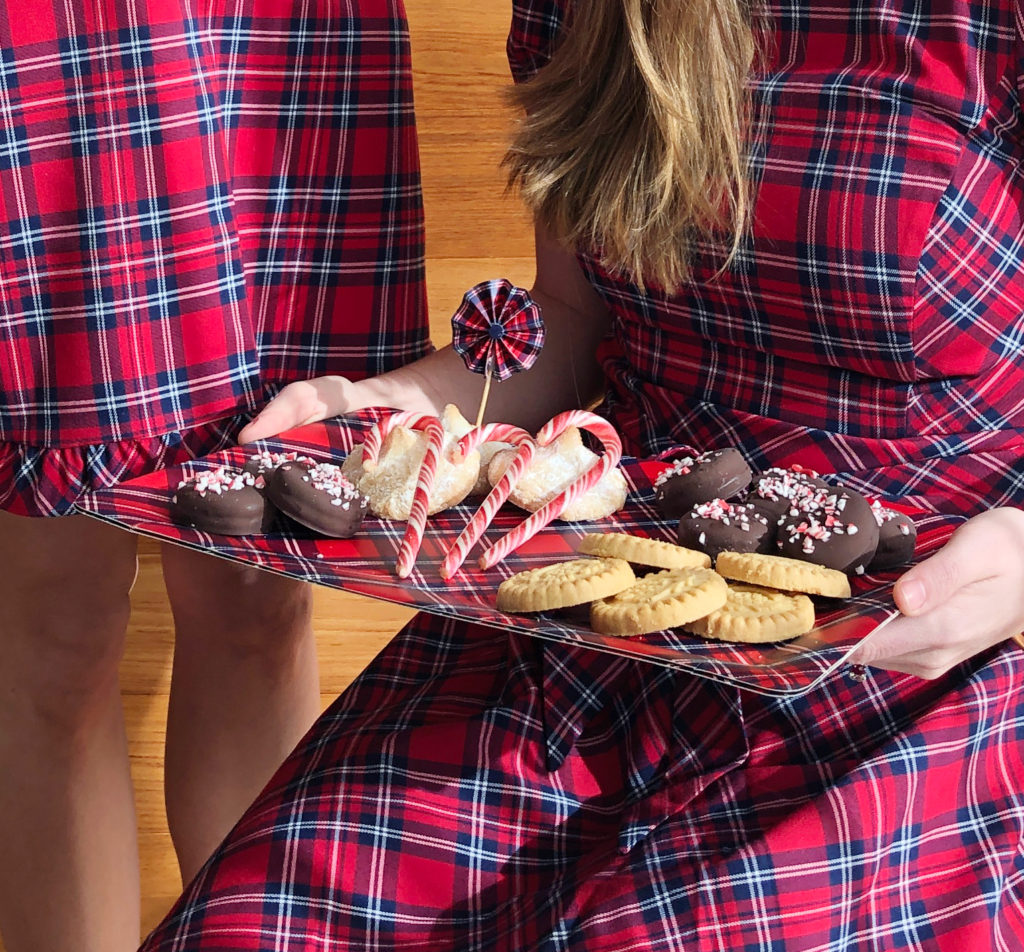 What are you most looking forward to over the holidays?
Linden: White Christmas in Maine with the fire blazing and my family all around!
Sara: Time to relax and be with family in Park City. I love to ski, but nothing beats reading a good book by the fire. (Clearly Linden and I were meant to be together!)