Our Southern Road Trip: Sharon Woodson, Founder of Little Rock's Honey Pies
Welcome to the Draper James Southern Road Trip! This fall, we're "road tripping" through some of our favorite Southern cities. At each stop, we'll share a look inspired by the city and introduce you to a fascinating woman who represents the heart and soul of her home.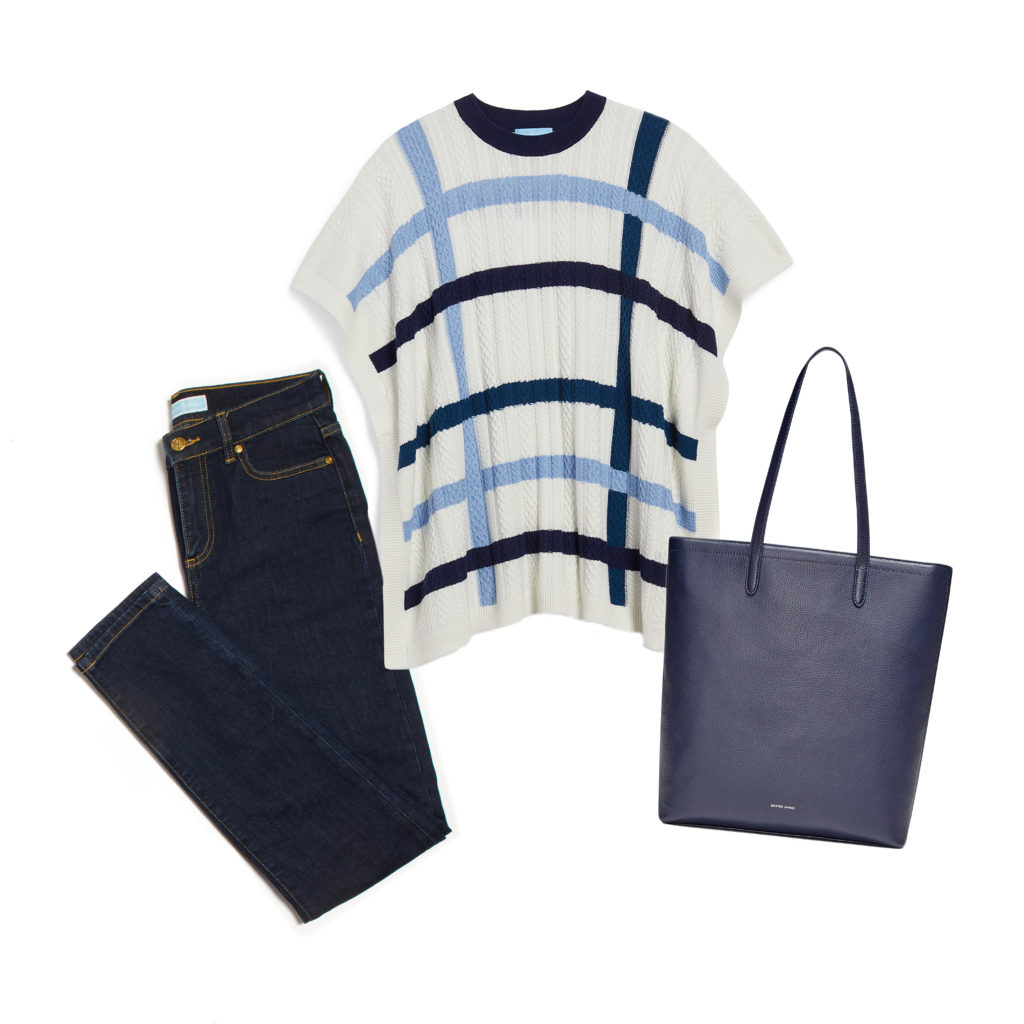 We've finally made our way to Arkansas, specifically, Little Rock. Here, you'll meet Sharon Woodson, baker extraordinaire and founder of Honey Pies Bakery & Café. If you love pie and baked goods as much as we do, you'll want to road trip your way down to River City as soon as possible.
Tell us about yourself.
Hey there, friends! I am the founder of Honey Pies Bakery & Café in Little Rock. When I'm not baking, I love spending all my extra time with my sweet family.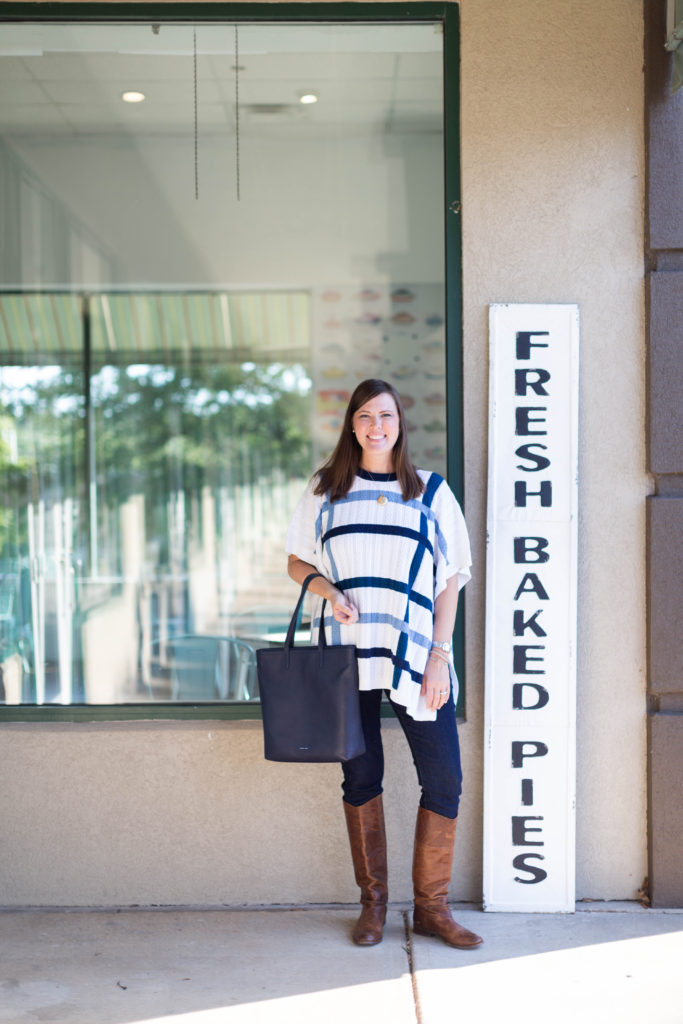 What brought you to Little Rock?
When I moved from a small town in Northwest Arkansas to Little Rock in 2012, I immediate fell in love with everything about our city. Little Rock is the perfect size!
We have the benefit of every "big city" convenience, but we are small enough that I continually run into friends all over, am able to get across town within 25 minutes (excluding rush hour!), and we're centrally located to access any other part of the state in half a travel day.
Describe Little Rock's style.
Little Rock is so easygoing! There has never been a time when I've felt under or overdressed. I especially love that we are 100 percent Southern, but we're able to experience all four seasons!
Describe your personal style in 3 words.
Simple, casual, and classic. Though, to be honest, my hubby's ongoing joke is "Honey Pies Pretty" when I am preparing for a work event.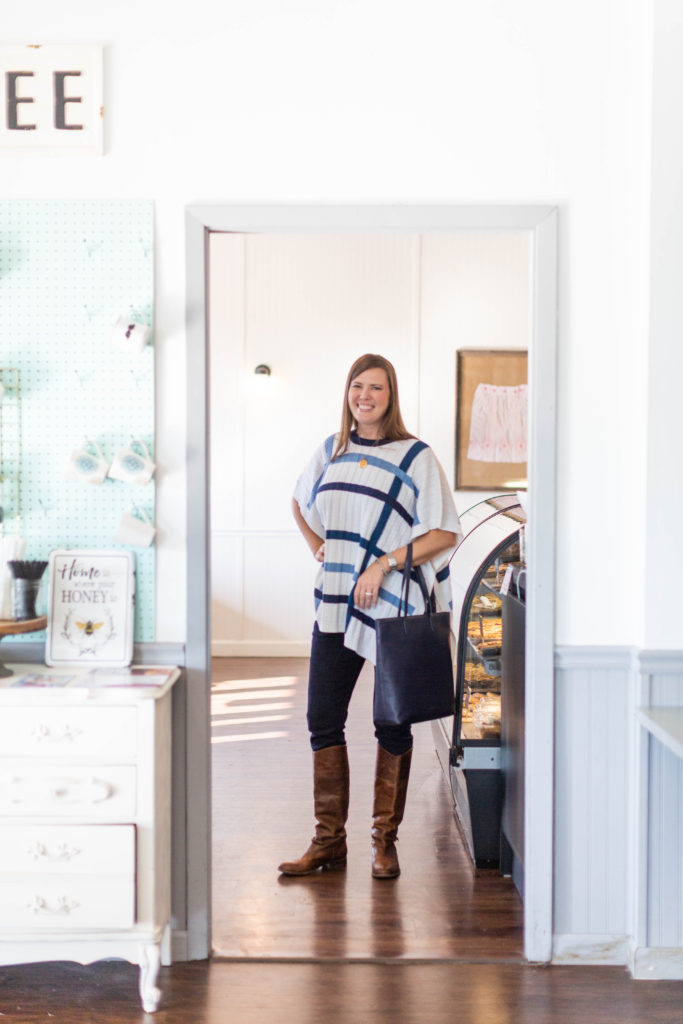 What are the 3 items you always keep in your bag?
A notebook, a snack, and my phone (an entrepreneur's lifeline)
Describe your typical work day.
The first item on each morning's agenda is starting the coffee pot. Afterward, it's time to catch up on all emails, social media, and our staff message boards.
Once I arrive at the bakery, my team has opened and is stocking the daily inventory. After a quick check with my team leaders for both front of house and back of house, I assist as backup when necessary. The best part of my day is when I have the opportunity to visit with our guests and share our love for pie.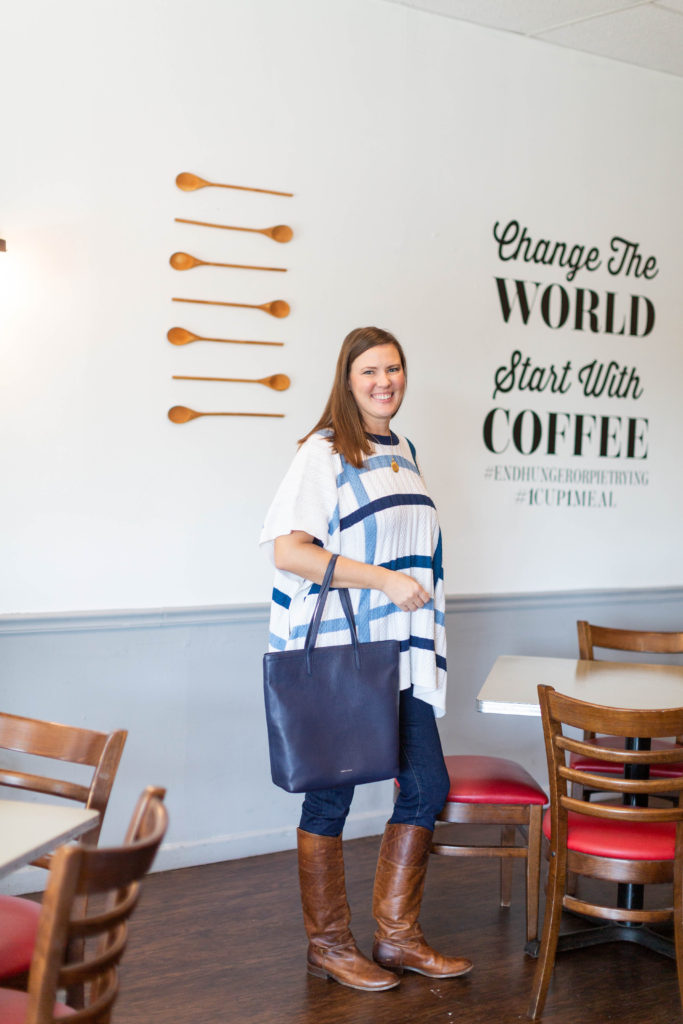 What's the one thing you miss the most when you're away from Little Rock?
Cheese dip, not ever to be confused with queso. There is always a tub of Stoby's Cheese Dip in the fridge for "emergencies."
Best place to grab coffee in Little Rock?
Honey Pies! We partner with local roasters, have a full coffee/espresso menu, and create several house-made syrups.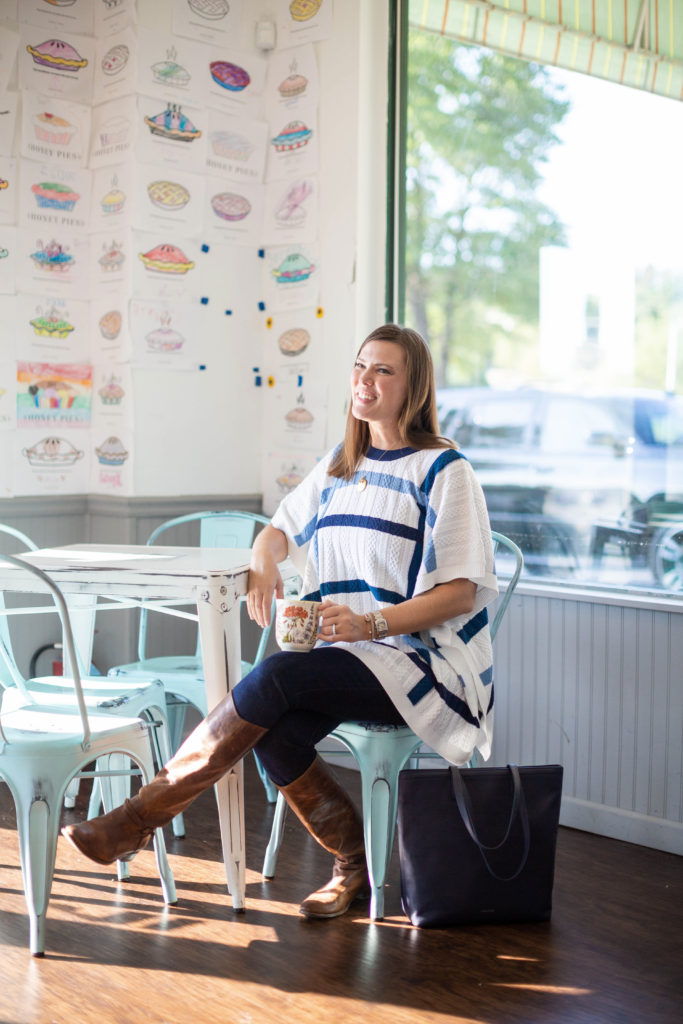 Best brunch in Little Rock?
@ The Corner. These talented and exceptionally kind women are a local treasure! They're always working on fun themed brunches and seasonal menus. It's one of my favorite treats to sneak over there for a visit.
Overall, what's the most rewarding thing about owning your own business?
My team keeps me motivated. We have a rocking awesome group of super talented bakers and baristas. They're my motivation to work hard every day toward the growth of Honey Pies, so that we can provide everything my team needs to meet their individual career goals. The most important job I have is keeping Honey Pies thriving for my team.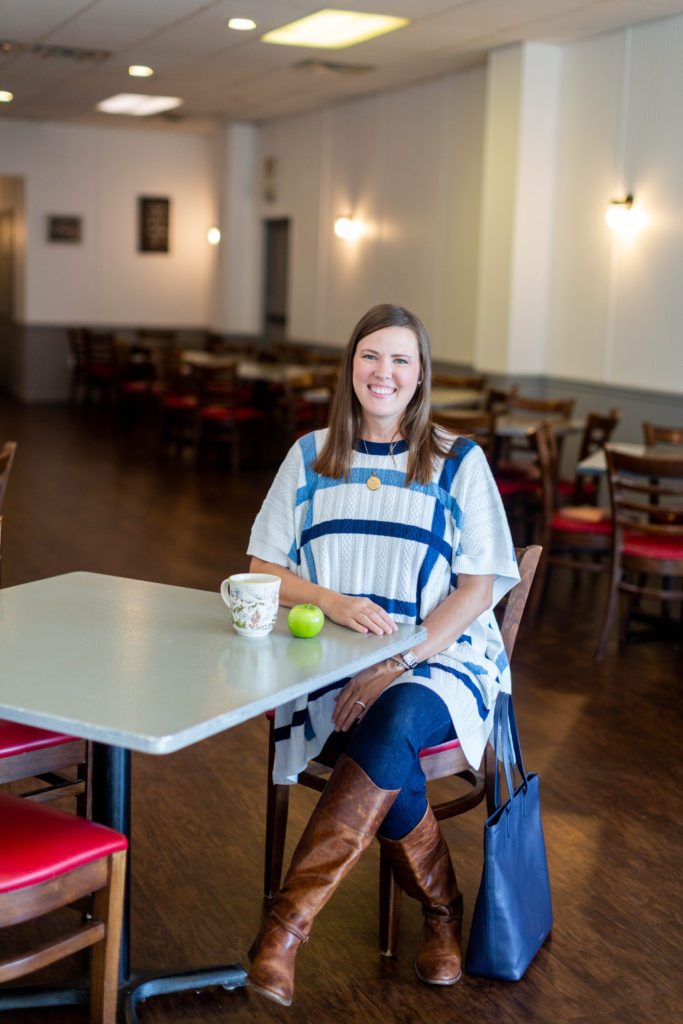 Best piece of career advice you've ever received?
Say "yes" first, then figure out the how.
Photos by Arshia Khan