Our Southern Road Trip: In Charleston with Amanda Heckert, Deputy Editor at Garden & Gun
Welcome to the Draper James Southern Road Trip! This fall, we're "road tripping" through some of our favorite Southern cities. At each stop, we'll share a look inspired by the city and introduce you to a fascinating woman who represents the heart and soul of her home.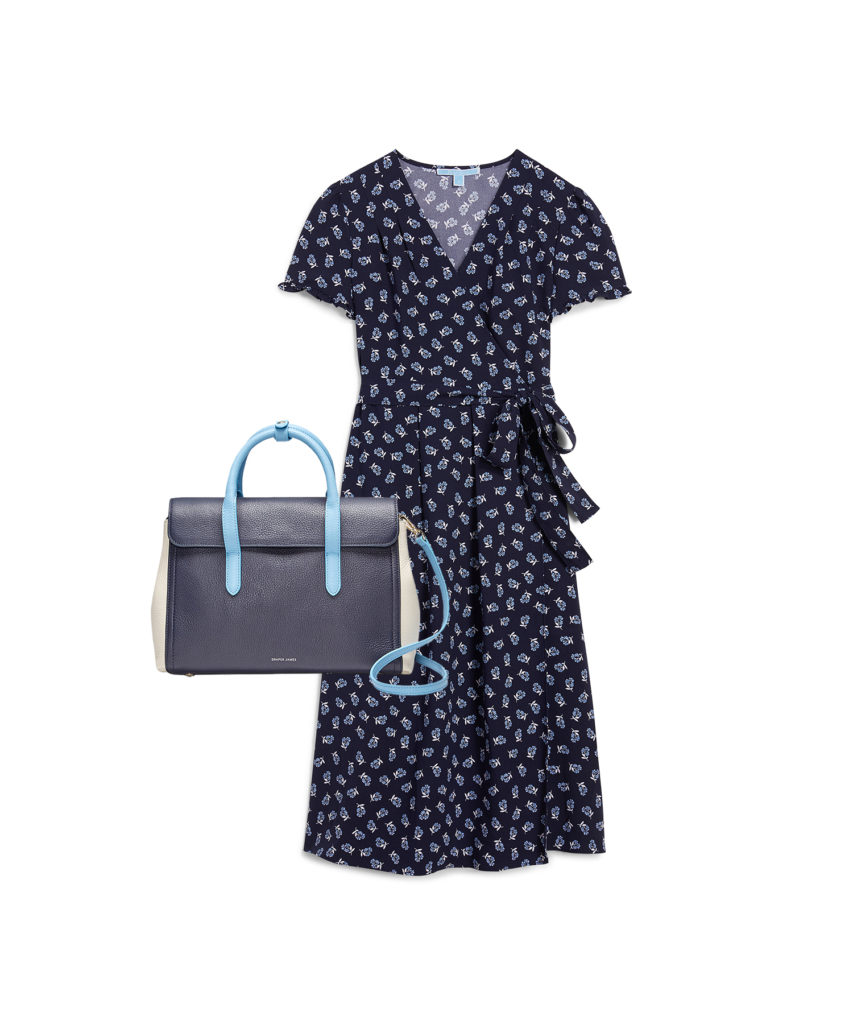 This week is an extra-special stop; we've made it to Charleston, South Carolina, home to Amanda Heckert, deputy editor at Garden & Gun magazine. Over the last year, Amanda has been hard at work in the Holy City finishing up the magazine's newest book: "Southern Women."
In celebration of "Southern Women," Draper James will be hosting book signings with G&G editors in all four of our stores—come meet Amanda at the Atlanta and Nashville stops! Find more information and tour dates here.
Below, Amanda discusses her South Carolina background, her day-to-day at Garden & Gun, and reveals a small preview of "Southern Women."
Tell us about yourself.
My name is Amanda Heckert, and I'm a deputy editor at Garden & Gun. I'm from a little farming community called Holly Springs in the Upstate of South Carolina. Now my husband, Justin, and I live with our Yorkie mix, Cooper, in an old 1890 home in Charleston's Cannonborough neighborhood, the floors of which slant to the side like we're perpetually going down on the Titanic. We love it—just don't drop your chapstick, or it'll roll all the way across the floor and under the couch before you have a chance to dive for it.
At Garden & Gun, I consider myself a utility player, ready to pitch in wherever needed—I edit parts of our Talk of the South culture section, Good Dog columns, features, service packages (such as Classic Weekends or the Manual of Southern Know-How), digital stories, and I provide a sounding board for the Good Hunting style section. My favorite parts of my job are working with stellar writers such as Allison Glock, Jessica B. Harris, and Rick Bragg, and traveling the South to represent the magazine at events, whether they be Kentucky Derby festivities in Louisville, Kentucky, or programs such as the Conference on the Front Porch in Oxford, Mississippi. When G&G's editor in chief, David DiBenedetto, asked me if I wanted to edit our latest book, "Southern Women," it was a dream come true. I'd always wanted to edit a book, and to get to do so with a topic so close to my heart has been gratifying.
What brought you to Charleston?
Garden & Gun! When I graduated from the University of South Carolina in 2003, there weren't too many magazines in the state, and I ended up getting an internship at Atlanta magazine, where I eventually came on staff full-time. In 2012, we moved to the Midwest when I was hired as the editor in chief of Indianapolis Monthly. We loved Indy—we ended up living there for four and a half years—and my experience at IM couldn't have been better. I learned so much about what it takes to be a leader and a great editor. But our families were back in the South, and I knew one day I wanted to move back. I met David [DiBenedetto] at the judging of the National Magazine Awards, and we stayed in touch. When a position opened, we began to talk, and Justin, Cooper, and I moved to Charleston in August 2016 so I could join the staff. I feel incredibly lucky to get to do what I love to do back in my home state.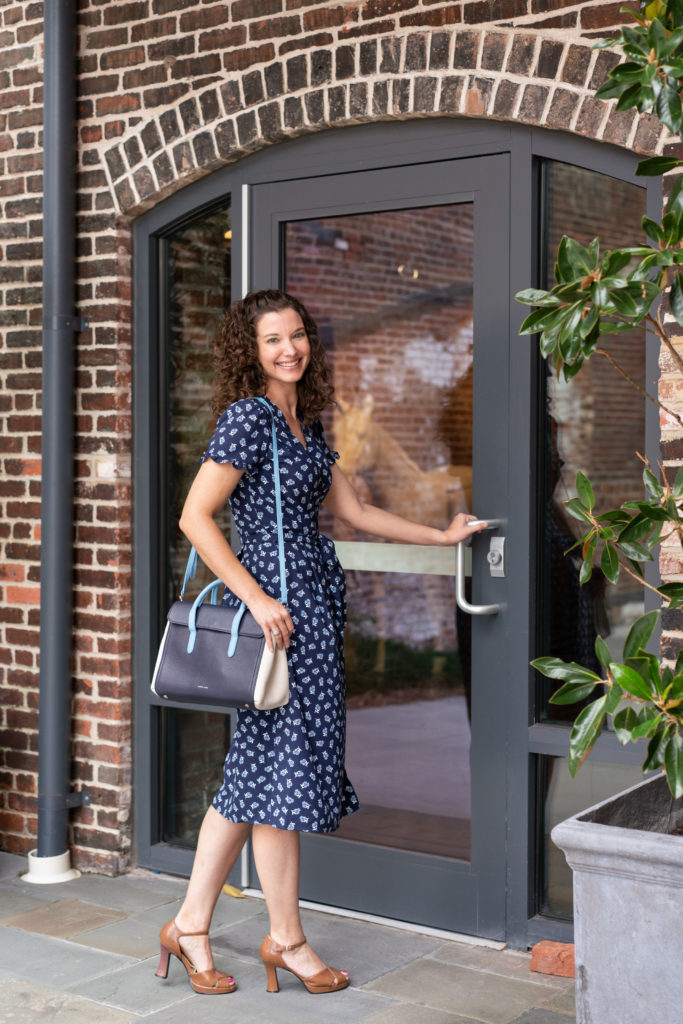 What are the 3 items you always keep in your bag?
Burt's Bees original beeswax lip balm (usually multiple tubes, because I panic a little if I don't have one on hand). Kiehl's Ultimate Strength Hand Salve (when you work with paper all day, your hands get dried out quickly, and this stuff solves the problem). And my planner. While my life is pretty much mapped out on Google Calendar, there's nothing like keeping track of to-do lists and appointments on paper. The planners become almost like a journal in that way, which is why I still have each one I've ever used.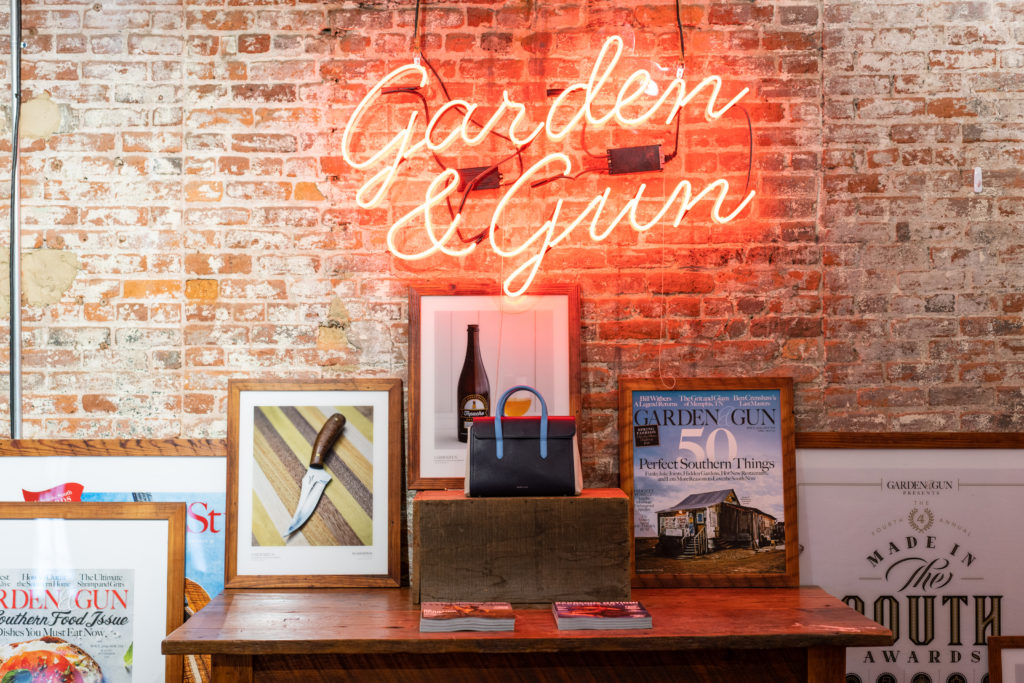 Describe your typical day while working on "Southern Women."
One of my favorite things about working in journalism and magazines is that there is rarely a "typical" day. Especially when it came to working on the book! That's mostly because I was planning and assigning and editing the interviews and essays in-between my work for the magazine.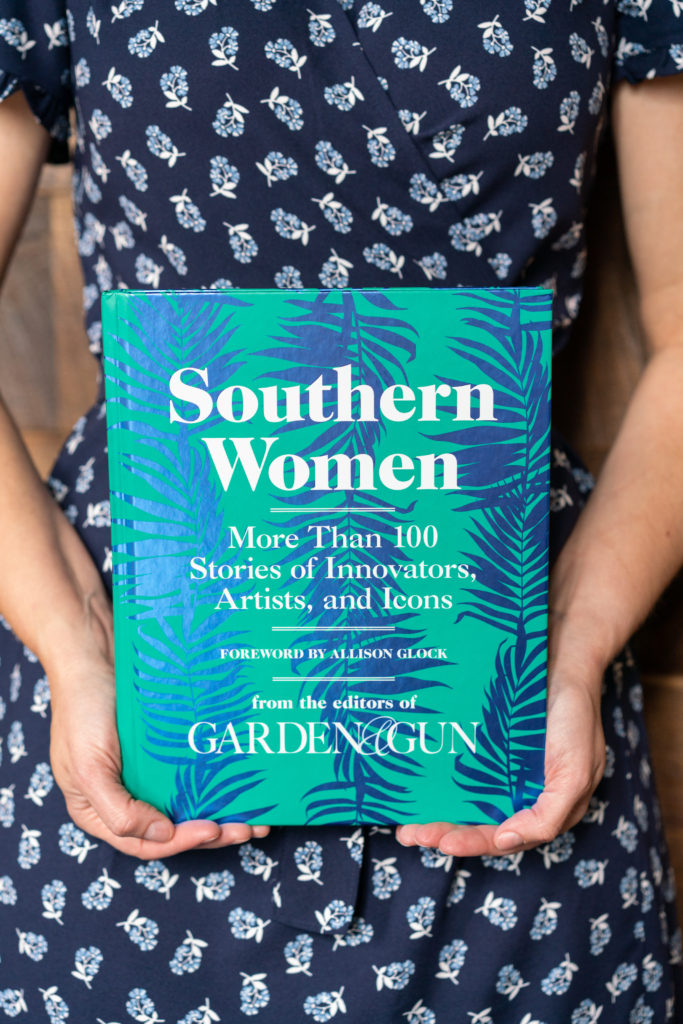 What's the one thing you miss the most when you're away from Charleston?
That smell of sea salt in the air. The moment I catch a hint of it on the breeze in the mornings when I take my dog out, or when I'm walking into work at the Cigar Factory, I can feel my heart lift. Maybe it's the seafarer in my blood—my great (times six) grandfather sailed his vessel from Ireland to Charleston in the 1770s and used it to become a privateer in the American Revolution.
Overall, what's your favorite thing about living in Charleston?
The homes and gardens—I often run in the mornings from my house down to Colonial Lake. As many times as I've done it now, I always see something new: an architectural flourish on an eave, a hidden lane, a pretty window box overflowing with elephant ears and verbena.
What's been the most rewarding aspect of writing the "Southern Women" book?
Garden & Gun has always told the stories of strong Southern women, but I love that "Southern Women" allowed us the chance to honor the richly diverse women who make up today's South beyond the pages of the magazine, and to shine a light on the stories of women who, in some cases, for too long have been unheralded.
So we sought out interviews with and odes to and essays by more than a hundred remarkable chefs, musicians, actors, writers, artists, entrepreneurs, designers, and public servants to offer a dynamic portrait of who the Southern woman is now—voices that range from Oscar winner Sissy Spacek and best-selling author Tayari Jones to Gee's Bend quilter and arts advocate Mary Margaret Pettway and Kentucky playwright Leah Nanako Winkler. Getting to work with so many women whom I admire—both the book's subjects and its contributors—was an honor.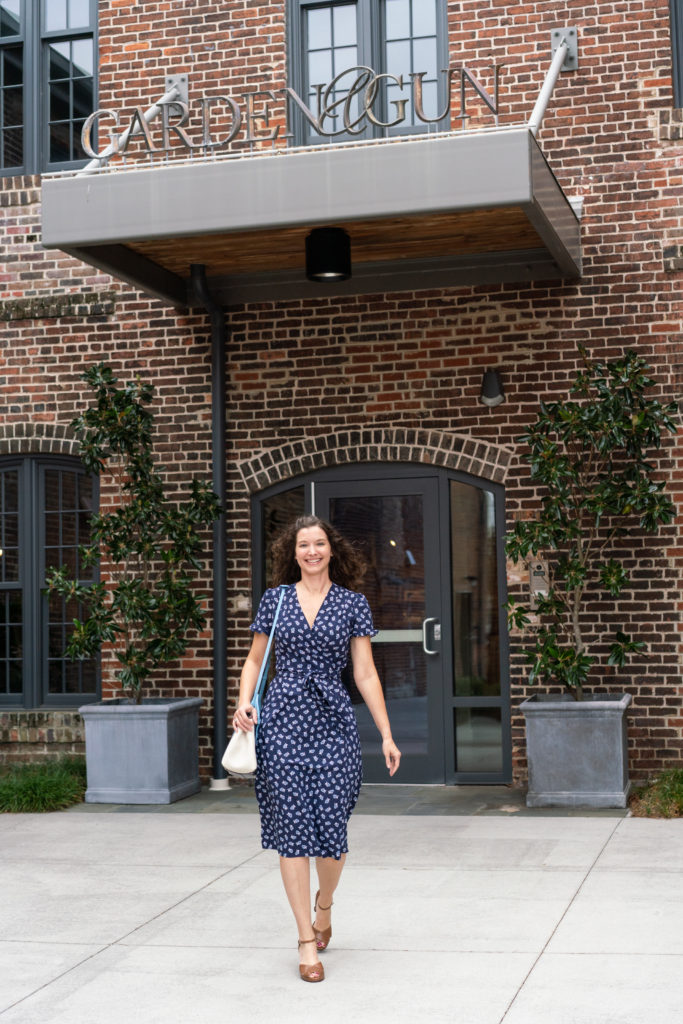 What are you most excited for readers to take away after reading "Southern Women"?
That there are so many different ways to be a Southern woman today, but that there are deep ties that bind us, too. Allison Glock wrote the book's foreword, and in it she illuminates those similarities. There are so many lines from her essay that I love, but here's one: "Southern women recognize themselves in each other. We suss it out and we smile at the detection. We draw together like magnets, especially when we're no longer in the South and finding a kindred spirit feels like nothing so much as quenching a thirst."
Isn't that great? There's so much wisdom and life experience shared in the book—our hope is that the stories inspire the next generation, too.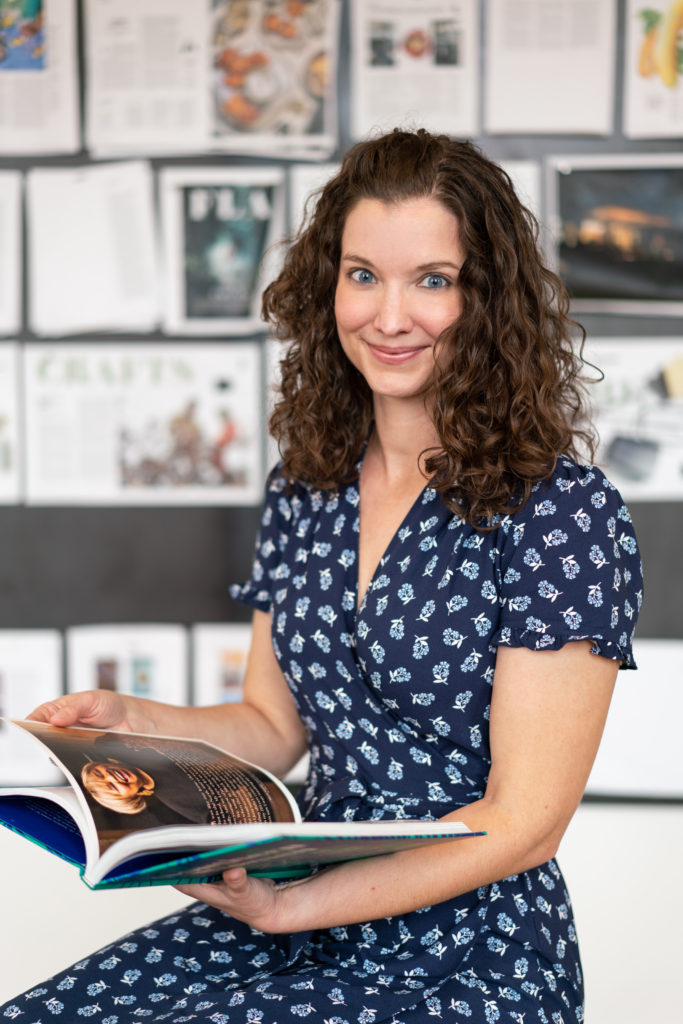 Who has been the most influential Southern woman in your life?
I have to name three: my mother, René, and my two grandmothers, Mary Alice and Eloise. They all faced different difficulties in their lives—deaths of siblings or children, financial struggles, and sexism in the workplace, among others. But they did so with great humor, and perseverance, and defiance, and love. I am who I am because of them.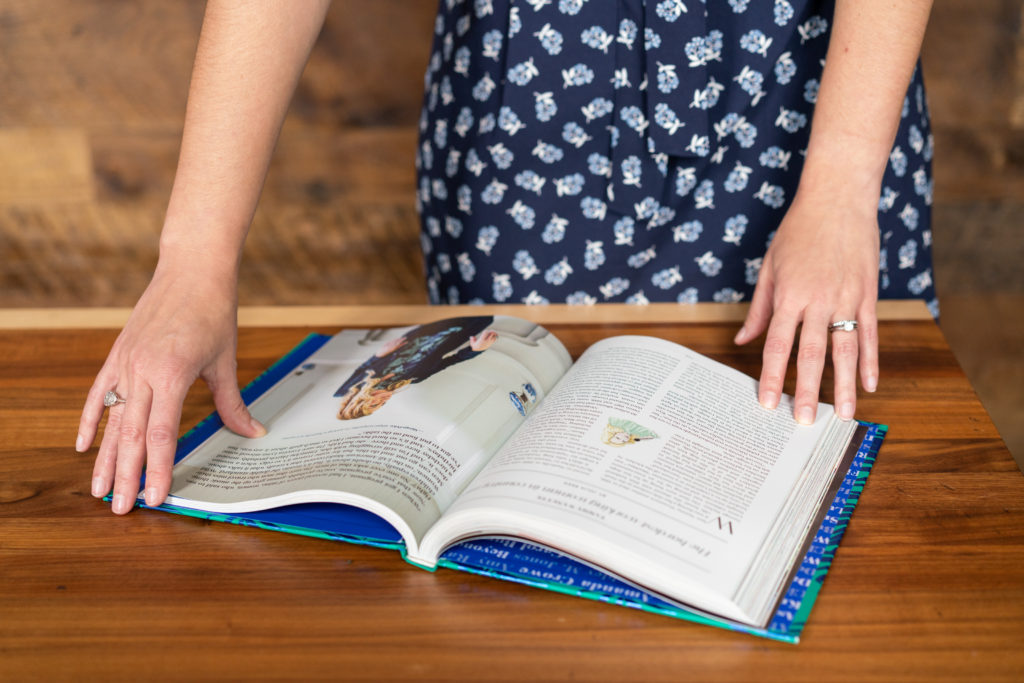 Photos by Abby Murphy