Please Meet: Jeni Britton Bauer, Founder of Jeni's Splendid Ice Creams
When it comes to sweet treats we absolutely adore in the summertime, nothing beats an ice cream cone. Jeni Britton Bauer, founder and Chief Creative Officer of Jeni's Splendid Ice Creams, agrees.
Her company's name might ring a bell for those with a sweet tooth; they've churned out mouth-watering flavors like Brambleberry Crisp, Cream Puff, and Brown Butter Almond Brittle since 2002. Originally from Columbus, Ohio, Jeni has since opened ice cream stores across the US–including shops in Charleston, Nashville, Atlanta, and Charlotte. Needless to say, Southerners are big fans of this lady's treats.
In honor of the "sweet, Southern summer" we've been having, and our passion for meeting and introducing y'all to strong female entrepreneurs, we sat down with Jeni to discuss her career, style, and ice cream, of course.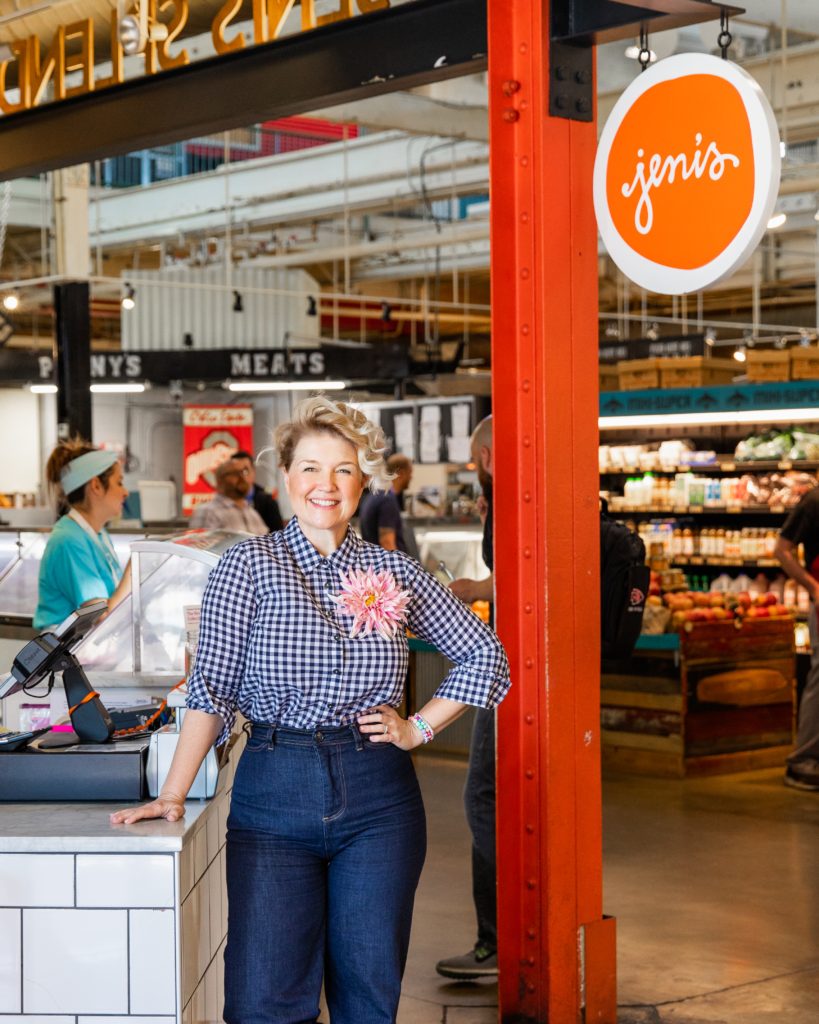 Tell us about yourself.
I started my first ice cream company when I was 22 years old, learned a lot over the almost four years we were open, closed it, and then opened Jeni's two years later. I have never had another full-time job other than being an ice cream maker.
I think of building a company as building your own world. You get to decide what the rules are, who you want to spend your time with, and how you want to use your resources to make it better. As a result, my style, my worldview, and my perspective often comes from this place where we are inspired by those who are not afraid to express themselves.
What does your typical day at work entail?
I do a lot of ice cream making, testing and tasting. I write about ice cream—to train others in the kitchen and in our scoop shops as well as to tell our story to our customers. I travel a lot. I am on the road a lot, almost weekly. In general, I work hard to keep my center of gravity with our customers and our shop teams. I want to spend time there and with them so I can make ice creams that they'll love.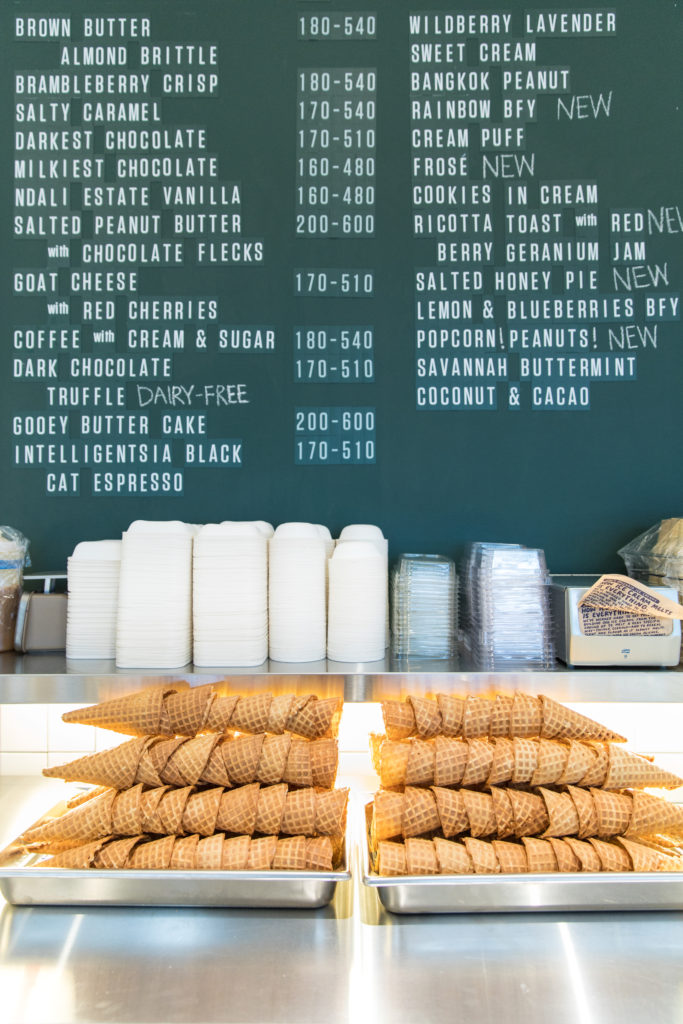 What's the best piece of life advice you've ever received?
Go your own way. My grandfather always said it. It was like a broken record in my house, but it made me who I am.
Who's your role model, and why?
My grandmother, Enid. She was a ball of fire. She sailed the Nile, stayed in yurts in Peru, studied art in Russia, learned the art of Chinese painting in China and beyond—all after 80.
What's the favorite part of your work day?
Waking up. I love thinking about my challenges and opportunities before I even open my eyes in the morning. Then I wake up ready to go.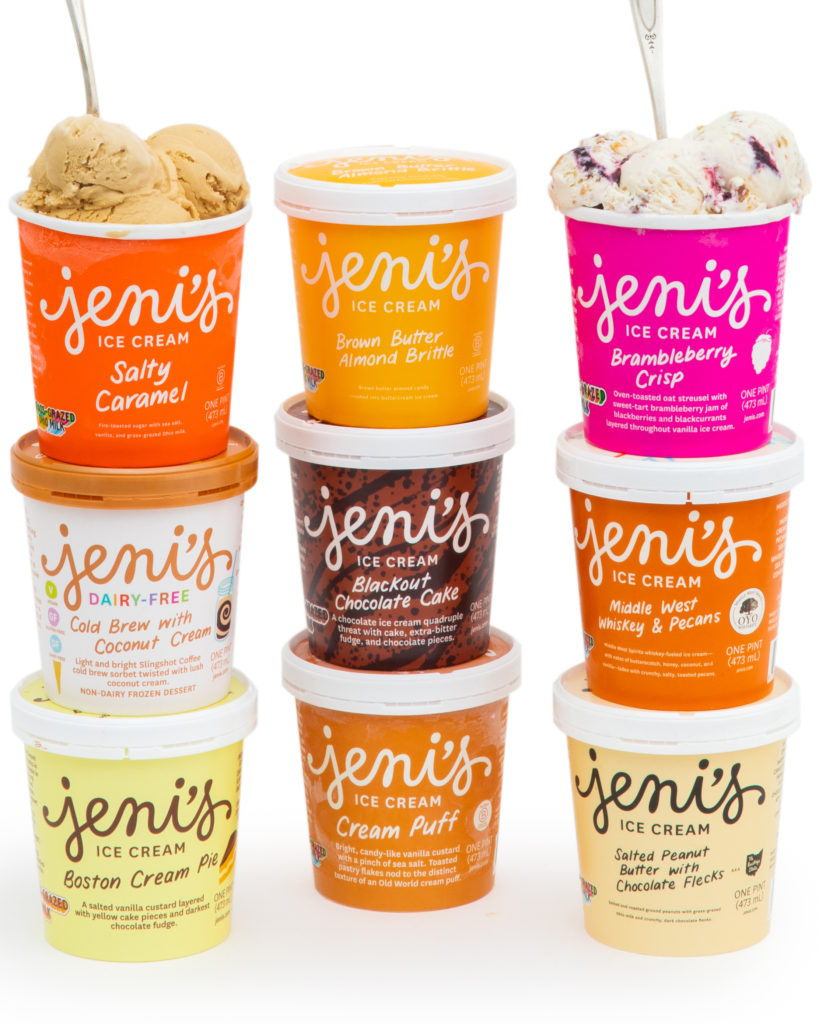 How would you describe your everyday style?
I want to look like I can make or scoop ice cream at any time. Also, I like my clothing to tell the world that I am open and friendly because I want anyone to feel comfortable approaching me when I am out in public or at work. I don't wear black anymore.
What's the one thing you can't live without?
My VW GTI. It's fast, on account of some aftermarket mods, and lowered a bit. Great sound system. It's where I think. (I mean, besides my incredible family, and my awesome dogs … obv!)
What's the most important thing you've learned from starting Jeni's Splendid Ice Creams?
That anyone can do anything as long as you are willing to start tiny, on a shoestring, and work slowly toward a goal for a long time. And if you always put others first, then you will earn their help when you need them.