Melissa Haithcock's Layered Berry Cake with Coconut Cream Icing Recipe
If you've been to a Draper James store recently, you may have noticed the theme of "sweet, Southern summer," splashed across our windows.
We've carried this theme throughout the clothing, accessories, and our very own Love, Reese blog. Today, Melissa Haithcock of the blog A Happy Healthy Heart shares something very sweet, Southern, and extra summery: her recipe for Layered Berry Cake with Coconut Cream Icing.
Read more from Melissa, and get her recipe below.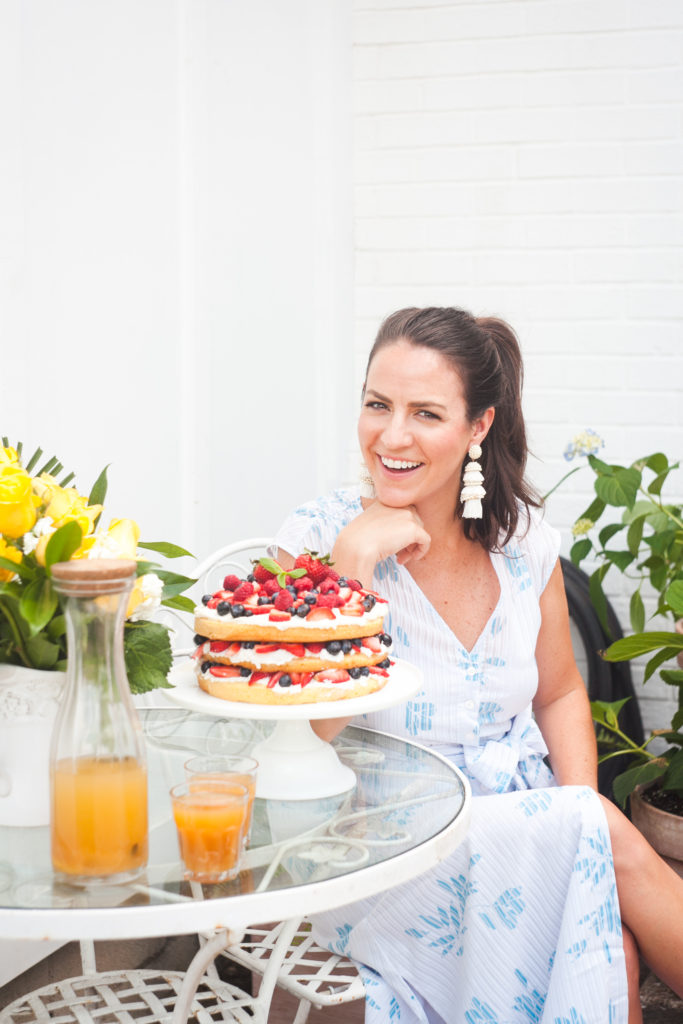 Tell us about this recipe.
This cake is probably my favorite summertime cake! It's so pretty, but is really simple to make and perfect for any summer party. The berries tastes extra good this time of year, and the coconut icing kind of seeps into the the layers making them extra moist.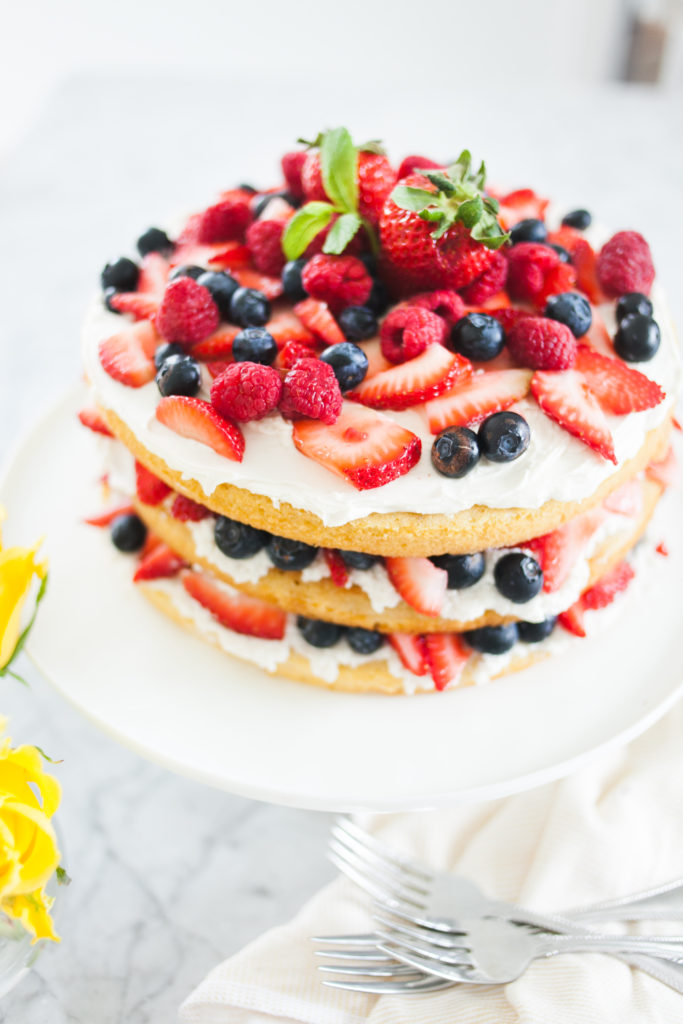 What drew you to this Draper James dress?
I'm all about light, breezy fabrics for these warm Southern days. I like that the dress can be worn to an evening cookout or around town on a Saturday afternoon. It's the perfect summer dress!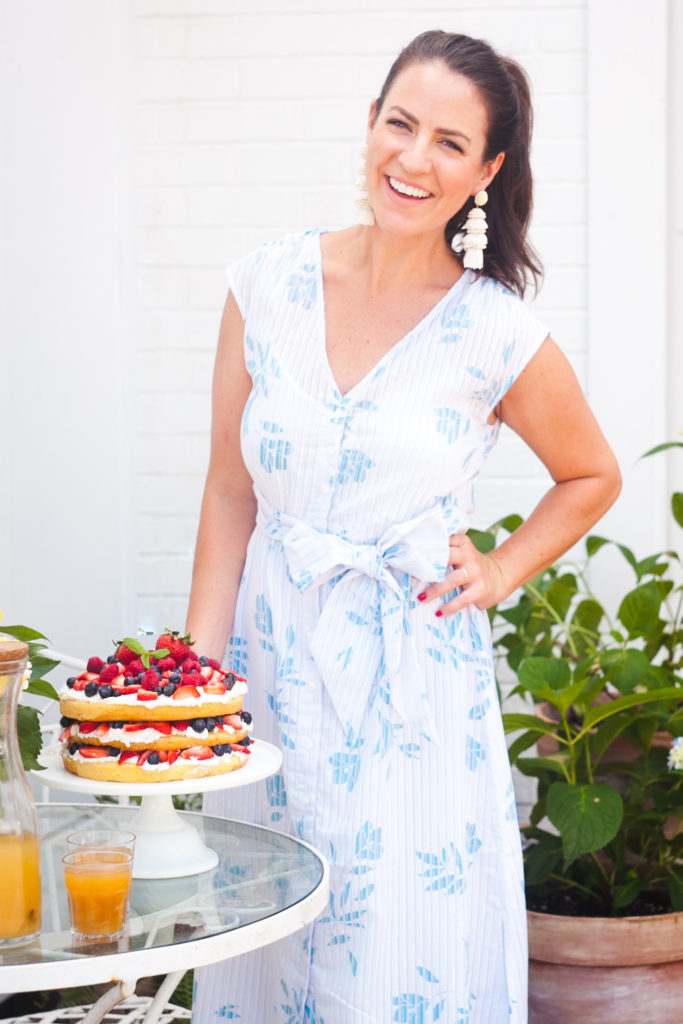 What's your favorite thing about summer in the South?
Goodness, what's not to love about summer in the south? Because I grew up in the heat, it doesn't bother me one bit. I'm originally from the coast, so my favorite part about summer is spending all day on the beach doing everything from playing frisbee to taking a long nap in the shade. It's just the best!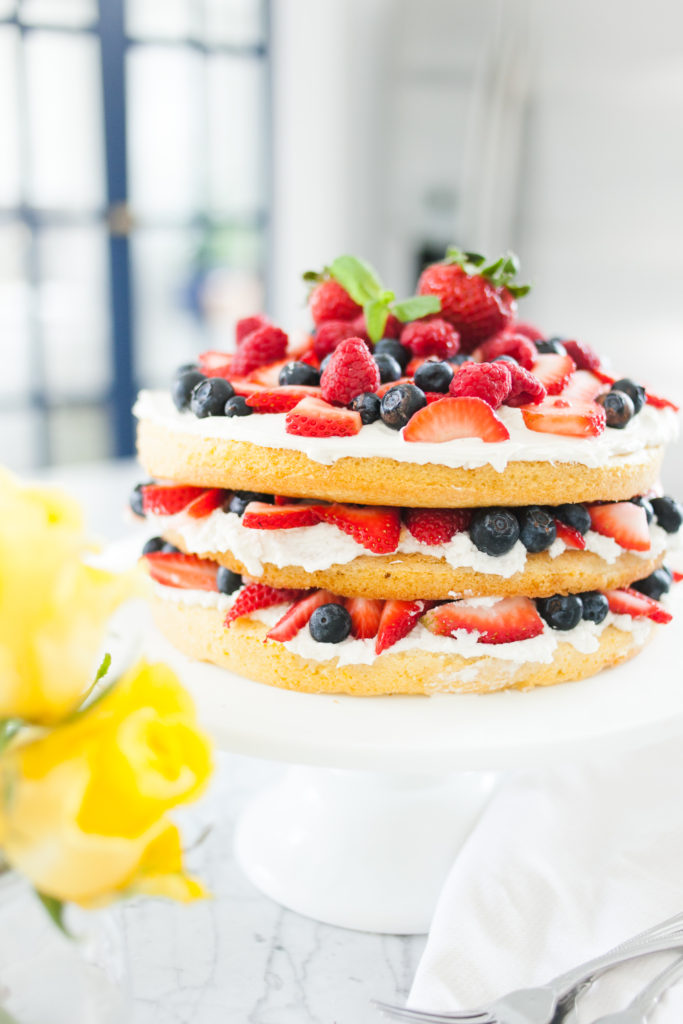 Do you have any fun events or trips planned this summer?
We're spending our summer doing all kinds of fun adventures with our new baby. He already loves the water, so I foresee many pool days ahead. We are going to the lake for a few days this month, the beach next month, and plan on having lots of cookouts with friends to celebrate my favorite season!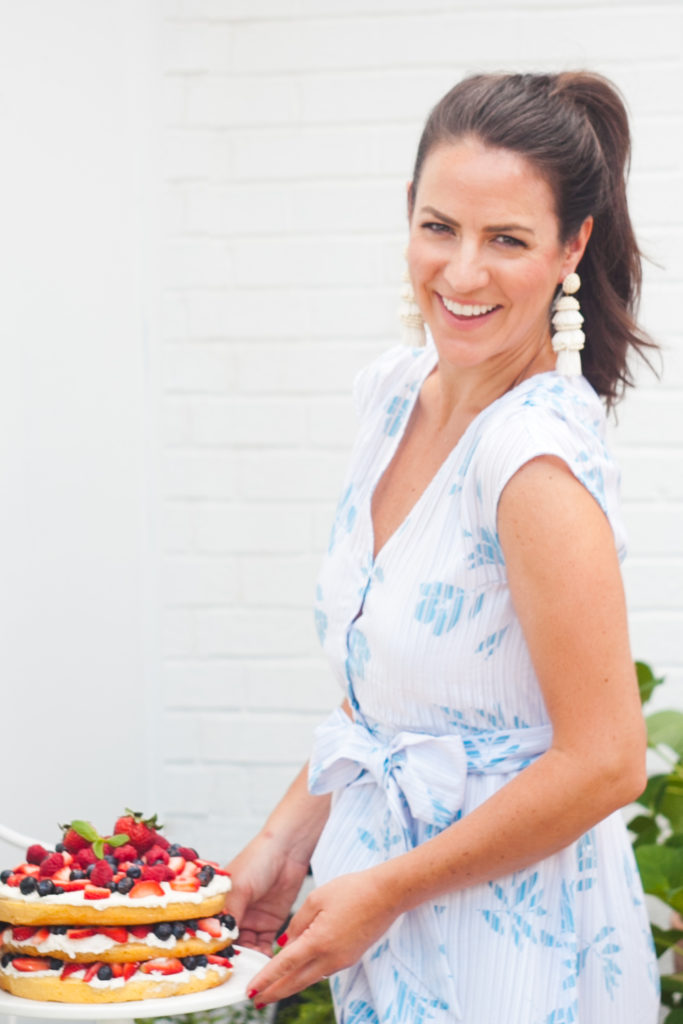 Layered Berry Cake with Coconut Cream Icing
Makes 4 8-inch layers
Ingredients
4 cups + 2 tablespoons all-purpose flour (sifted)
2 teaspoons baking powder
1 1/2 teaspoons baking soda
pinch of salt
2 sticks butter, softened (vegan butter if dairy free)
1 3/4 cups sugar
4 eggs (room temperature)
2 cups milk
2 teaspoons vanilla extract
Icing
2 cans full fat coconut milk (refrigerated overnight)
1/2 cup powdered sugar
Berries
4 cups of strawberries and blueberries (more or less to your liking)
Directions
Preheat the oven to 350 degrees F.
Grease 4 8-inch baking pans. Cut parchment paper in a circle the size of the bottom of the pans and line each pan.
Once the flour is sifted, add baking powder, baking soda, and salt in a medium bowl.
In the bowl of a stand mixer, beat softened butter and sugar together until creamy. Slowly add in eggs, one by one.
Pour in milk and vanilla.
Gradually pour dry ingredients into the wet ingredients while the mixer is running. Mix until smooth.
Evenly divide the mixture into all four pans. Beat on the side of pan to even mixture out.
Bake in oven until golden brown, for about 35-40 minutes, or until inserted toothpick comes out clean. Cool on cooling racks.
Meanwhile, make the icing. Open the cans of coconut milk and scrape cream into a medium bowl.
Pour in powdered sugar. Using a hand mixer, beat the milk on low speed until thick and creamy.
Assemble the cake by layering a cake layer, icing, and berries then repeat for all four layers. Top with as many berries as you like!