Southern Soundcheck: Kelleigh Bannen's CMA Fest Playlist
Like buttermilk biscuits and sausage gravy, country music is a staple in the South, especially in Nashville.
So it makes perfect sense the CMA Fest is held in Music City every year in June. With performers like Darius Rucker, Carrie Underwood, and dear Draper James friend Kelleigh Bannen, this year's festival (June 8-June 11) is guaranteed to be four days of boot stompin' and the best talent this side of the Mississippi.
You may remember Kelleigh from our Summer Concert Series last year. Since then, she's started a podcast called "This Nashville Life," which features inside stories of the music industry, and she just released her newest single, "Church Clothes."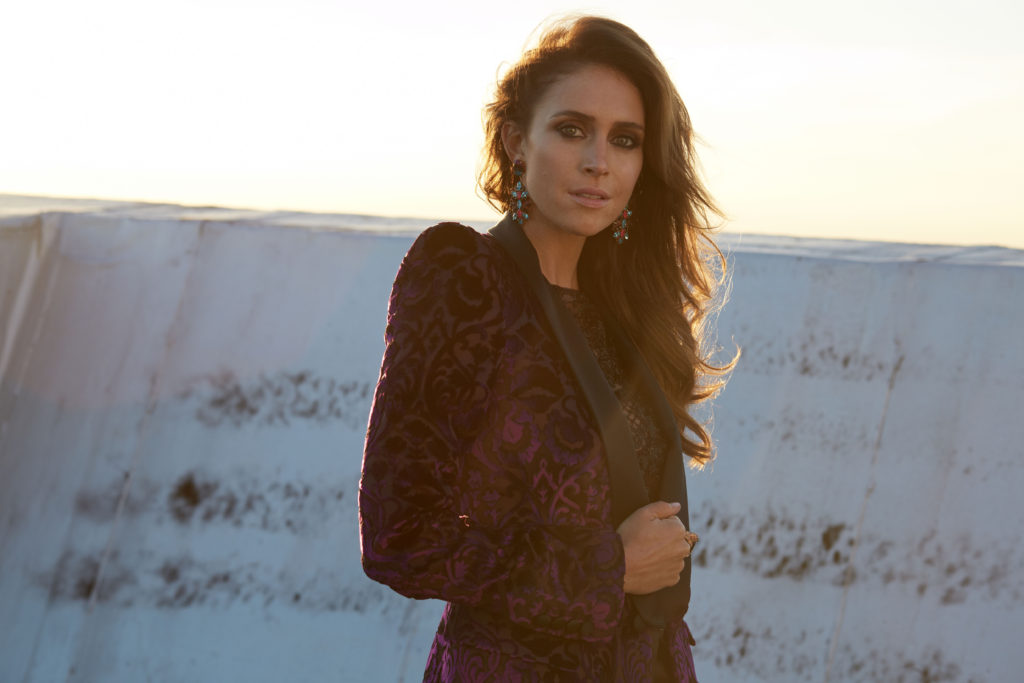 In between singing, songwriting, and prepping for her performance this weekend, the Nashvillian sat down with Draper James to talk music, "Church Clothes," and her favorite thing about the South.
Kelleigh also shared her ultimate CMA Fest playlist with us — so you can enjoy all the magical sounds of the CMA Fest, even if you aren't able to make it out to Nashville this week.
What are you the most excited for at CMA Fest this year?
My show at Ascend; that's gonna be so much fun. The lineup that night is all women, and it's going to be a blast.
What's your biggest influence in country music?
Storytelling. Seeing great artists use their music to really tell a story. I love great storytelling, and I'm always trying to achieve  it.
What's your favorite lyric in "Church Clothes"?
But we smile, and we give it our Sunday best. If we're lost, couldn't tell the way we're dressed.
Was there a specific moment you knew you wanted to be the one to sing "Church Clothes"?
As soon as I started performing it out at shows, I knew that we had to fight for this song. It just always connects. People get it, they know it's real, and I think it's kind of refreshingly so.
Anything big planned for the rest of 2017?
Yes, we have more music coming (yay!), and we'll be releasing the third season of the podcast. I'm freaking out about both; it's gonna be a great rest of the year.
Favorite thing about the South?
Gosh… so many, but one of my passions is hospitality. Setting the table, cooking for good friends, pulling out the silver and the nice china, and finishing it up with a peach cobbler.
Listen to Kelleigh's CMA Fest playlist below.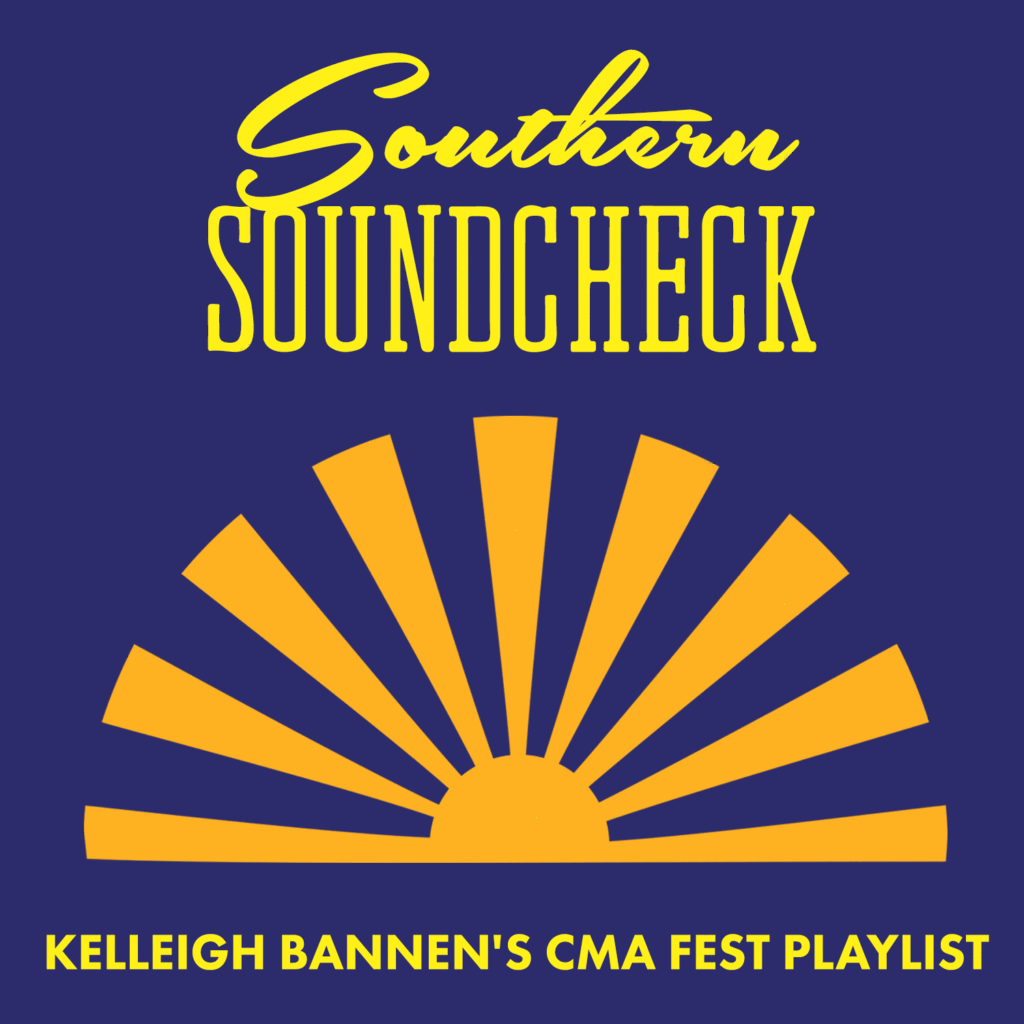 "Landlocked" by Kelleigh Bannen
Ok, this isn't my current single, but it's just so summery and I wrote it about Nashville–we are certainly landlocked–so I thought it was the perfect kick off to my CMA Fest playlist.
"Don't Die Young, Don't Get Old" by Little Big Town
I kinda missed this song when I was first listening to the new Little Big Town album. It just went by me,  but it has become such a favorite off this project. It's kind of easygoing but super catchy. And Karen's voice is really cool on it–like she's being a little more fragile than usual. Love it.
"Love In A Bar" by Ryan Hurd
Ryan is just a really unique voice. He doesn't sound like anyone else right now. He's a great writer, and this song is gonna be a hit. Also, it's not your typical bar song.
"Round Here Buzz" by Eric Church
There aren't many artists I admire more than Eric Church. His live show is massive, and his fans are OBSESSED with the live experience. I love how relaxed he sounds on this song. Also, he's just a great lyricist. Listen to it til "your down goes up."
"Church Clothes" by Kelleigh Bannen
This is my new single. We have been trying to get this song out for FOUR YEARS. I fell in love with this song for its brutal honesty. It's a truth teller and written by two powerhouse women: Liz Rose and Nicolle Galyon.
"Either Way" by Chris Stapleton
Some people have pointed out that "Either Way" sounds like the husband's response to "Church Clothes." I love the way songs can interact with each other, and I love that fans want to connect the dots between them. Also, this song was originally cut by Lee Ann Womack, and her version is outstanding as well.
"Sway" by Danielle Bradbury
This is the brand new one from Danielle. And it is crazy catchy. But also comfortable and the kind of song you'll find yourself accidentally humming when you're trying to fall asleep.
"Boy" by Lee Brice
This is my favorite kind of country writing. You're gonna love how they use the word "boy" in this song. Touching, beautiful.
"Reasons" by Jillian Jacqueline
Jillian is just plain cool. Go check her out, and start with "Reasons"… or "Hate Me."
"Ain't My Fault" by Brothers Osborne
The Bros are truly some of the best musicians and some of the most fun, kind guys. This song is fun, high energy, and just a little edgy…like the Bros.