The Picnic Tea Punch Recipe from The Picnic Cafe
Nashville's The Picnic Café is legendary for many reasons—the charming decor, the friendly staff, the quintessentially Southern crew of regulars, the chicken salad and cheese wafers, and of course, that Picnic Tea Punch. "We like to serve it over ice with a twist of lemon and a sprig of mint," says owner Kathy Bonnet, who founded the restaurant 33 years ago. "It's great any time of year, but it is best on a summer day."
With hot days on the horizon, Kathy shared her famous punch recipe with us. Find it below and read our Q&A with The Picnic Café here.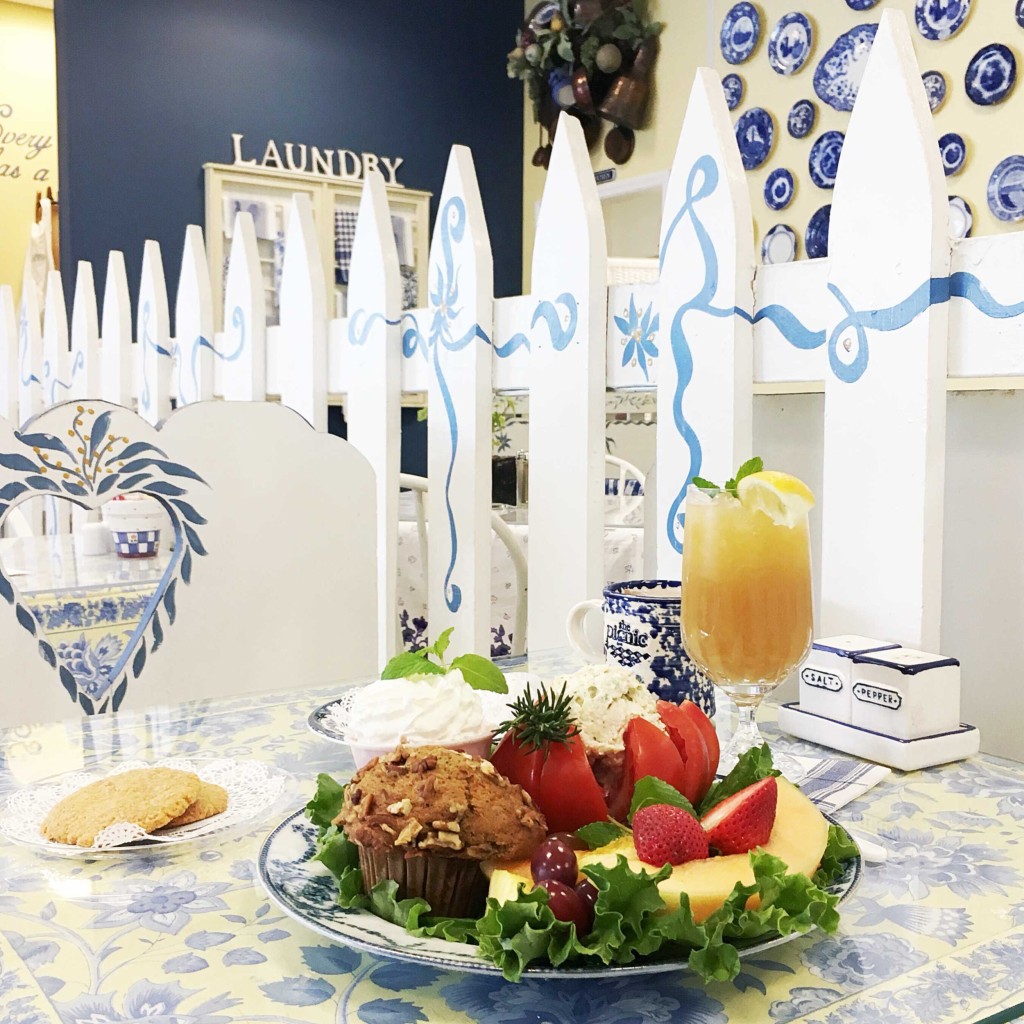 Ingredients (serves 8)
8 cups water
1 family-size tea bag or 4 standard-size tea bags
1 cinnamon stick
3/4 cup sugar
1/2 cup frozen orange juice concentrate, thawed
1/2 cup frozen lemonade concentrate, thawed
Ice cubes
8 lemon slices
8 fresh mint sprigs
Directions
Bring four cups water to boil in medium saucepan. Remove from heat. Add tea bag(s) and cinnamon stick to water. Let stand five minutes. Remove tea bag. Add sugar and stir to dissolve. Stir in orange juice and lemonade concentrates. Pour tea mixture into pitcher. Add remaining four cups water and stir well. Chill until cold, about four hours. Discard cinnamon stick.
Fill eight glasses with ice. Pour tea punch over. Garnish each glass with one lemon slice and one mint sprig and serve.