January 11, 2016 • PEOPLE
Meet Our Makers: Hôtel Silver
Being a gracious hostess is a core Southern quality. A warm welcome, tasty food, and a permanently prepped cocktail cart are all part of the package—and we always use our best silver.
When it came to developing a silver collection for Draper James, we turned right to Hôtel. Run by founder and owner Ginger Kilbane and her daughter, Hilary Allinson, the 26-year-old company specializes in vintage silver and heirloom quality reproductions. "Both Hôtel and Draper James relate to the concept of 'everyday luxury'—use and enjoy the silver; don't put it away," says Hilary. "Our goal for the Draper James collection was to evoke the tradition of gracious entertaining in the South. Inspired by favorites from our trove of vintage silver, we sought to design something stylish (but not pretentious), beautiful, and useful."
Learn more from the ladies of Hôtel in our Q&A below.
Which products did you create with Draper James?
We created six products with Draper James: a Pedestal Bowl and a a Beaded Mint Julep Cup that are engraved with the Draper James signature 'DJ' monogram, a charming small-scale Scalloped Bowl, a clean-lined Ice Pail with a handle, an elegant Cocktail Shaker, and a round Toast Rack with ball feet.  All are finished by hand and beautifully silver-plated.
We love that the pieces can be used for so many different purposes. An ice pail becomes a vase when not in use; a mint julep cup holds pencils on a desk and make-up brushes on a vanity.
Do you have a favorite piece?
It's hard to pick a favorite! Each piece in the collection can enhance one's life and makes a great gift. (Ginger)
I particularly love the ice pail. I re-purpose it as a vase for flowers or as a cachepot for a small potted orchid or topiary. Another favorite is the round toast rack with ball feet. The shape is so appealing and hard to to find when hunting for vintage pieces in antique markets. I've given it as a gift and the one on my desk holds family photos and note cards. (Hilary)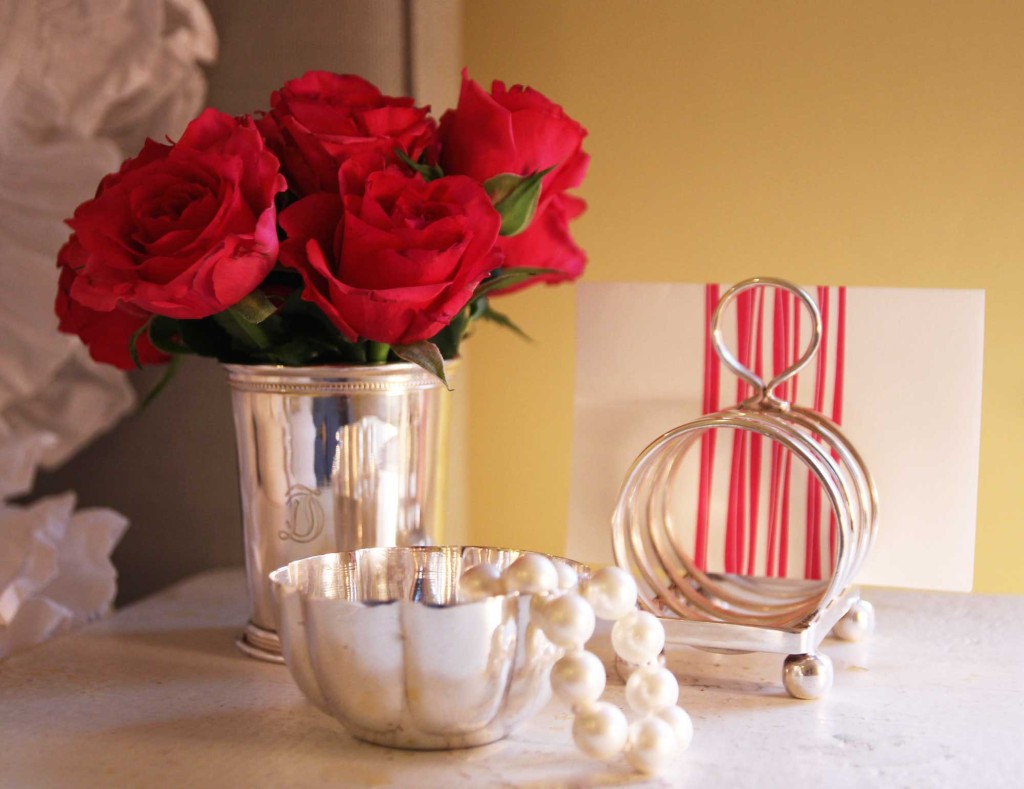 The culture of the South is so closely tied to entertaining. How do your pieces fit in?
Warm hospitality is key to entertaining, and including a little silver is a simple way to add that special touch when serving food and drinks—whether to a table set with crystal, fine china, and linens or to a rustic cheese board on a kitchen counter.
Of course you should show off the silver when entertaining, but don't tuck it away the rest of the time!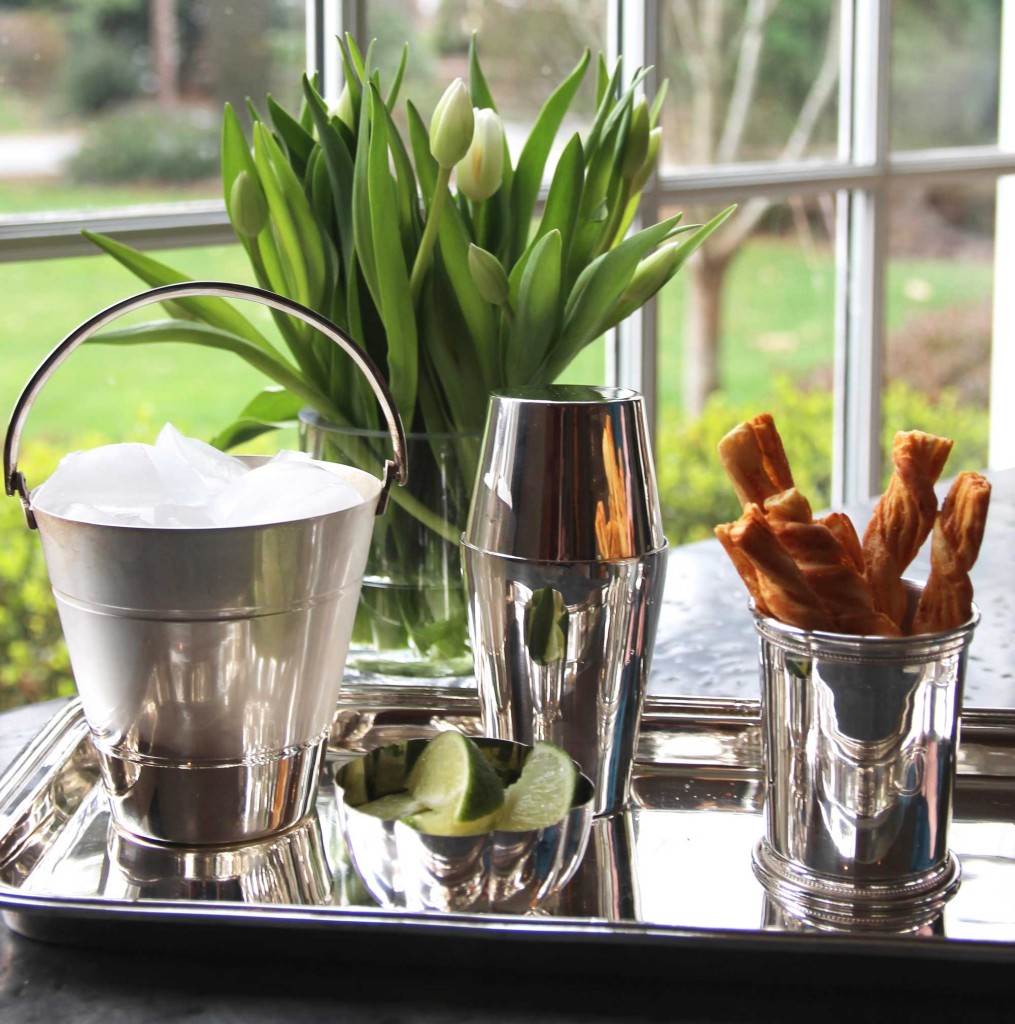 Can you paint us a picture of a Draper James Girl using your pieces for, say, cocktail hour?  
Cocktail time inside on a winter evening by a crackling fire or drinks outside on a balmy night are all the more glamorous with a bar cart or tray outfitted with our handled pail filled with ice, a collection of pedestal and small scalloped bowls of lemons and limes, and nibbles of nuts and olives. A mint julep cup holds cheese straws. The cocktail shaker is ready for use; there's a tasty signature drink to offer; and our toast rack makes the perfect caddy for folded cocktail napkins. The mood is celebratory and fun.
Sounds delightful! How about a dinner party?
The dinner table is set with our ice pail (or a pair) filled with flowers as the centerpiece. Votives are lit and tucked among fresh magnolia leaves marching down the center of the table. For a splurge, each place is set with a mint julep cup to be used for iced cold water. Dessert is a couple of scoops of refreshing fruit sorbet or fresh berries with homemade whipped cream, garnished with a sprig of mint leaves, served in "DJ" monogrammed pedestal bowls. It's elegant, but relaxed and not fussy. The silver adds that extra sparkle and makes the gathering an occasion.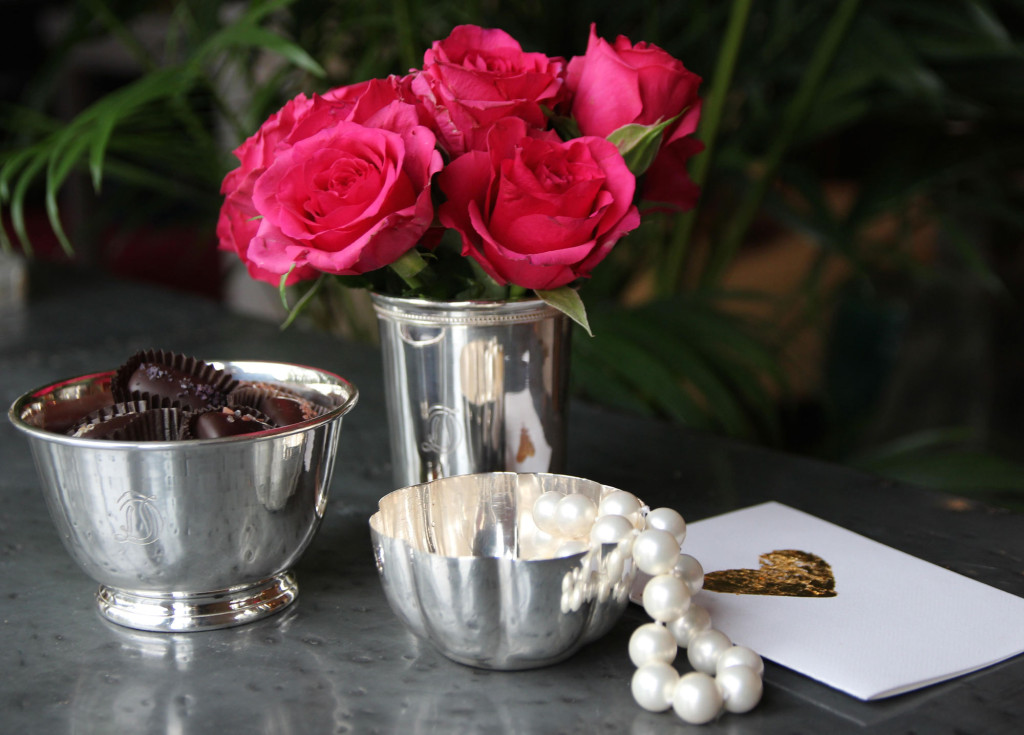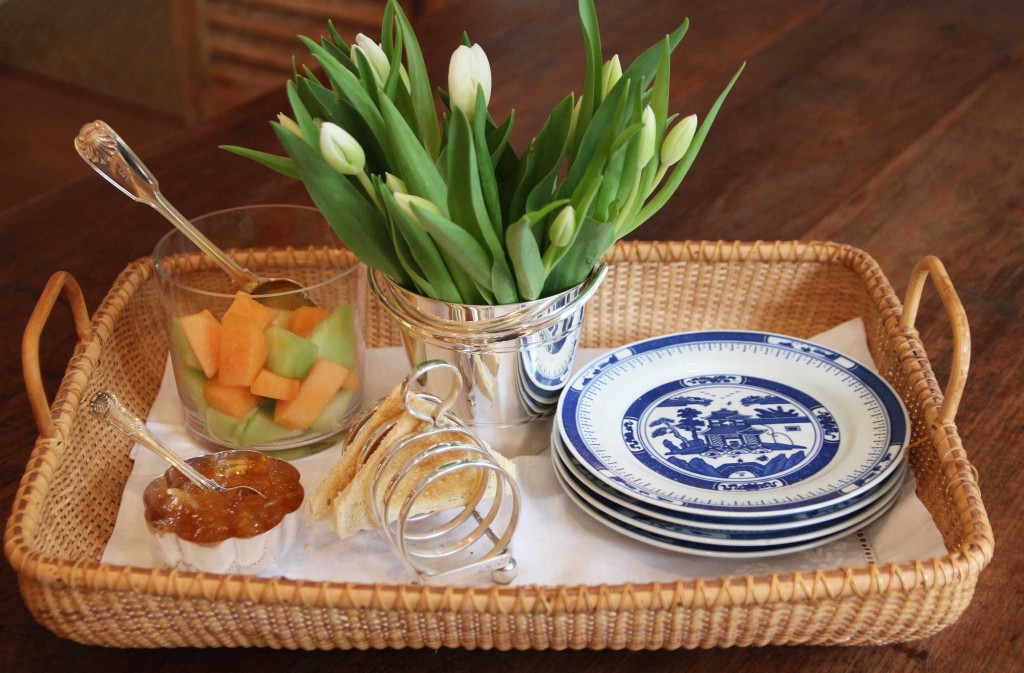 [/ebs_column] [/ebs_row]