February 1, 2019 • #GirlBoss
Meet Our Spring Models: Cheyenne Lee Herrera, Body Positive Activist
We are so excited to finally announce that today, our fan favorite Draper James styles are available in sizes 0-24. This addition to our Spring collection is just one of the many exciting things we have in store for our Draper James girls this year.
Leading up to International Women's Day on March 8, we'll also be introducing the models from our Spring photo shoot on the Love, Reese blog. Each one of them has an important story to tell, and we can't wait to share their inspiring messages with you all.
First up is Cheyenne Lee Herrera, a curve model and body positive activist born and raised in Palm Springs. Hear from Cheyenne below.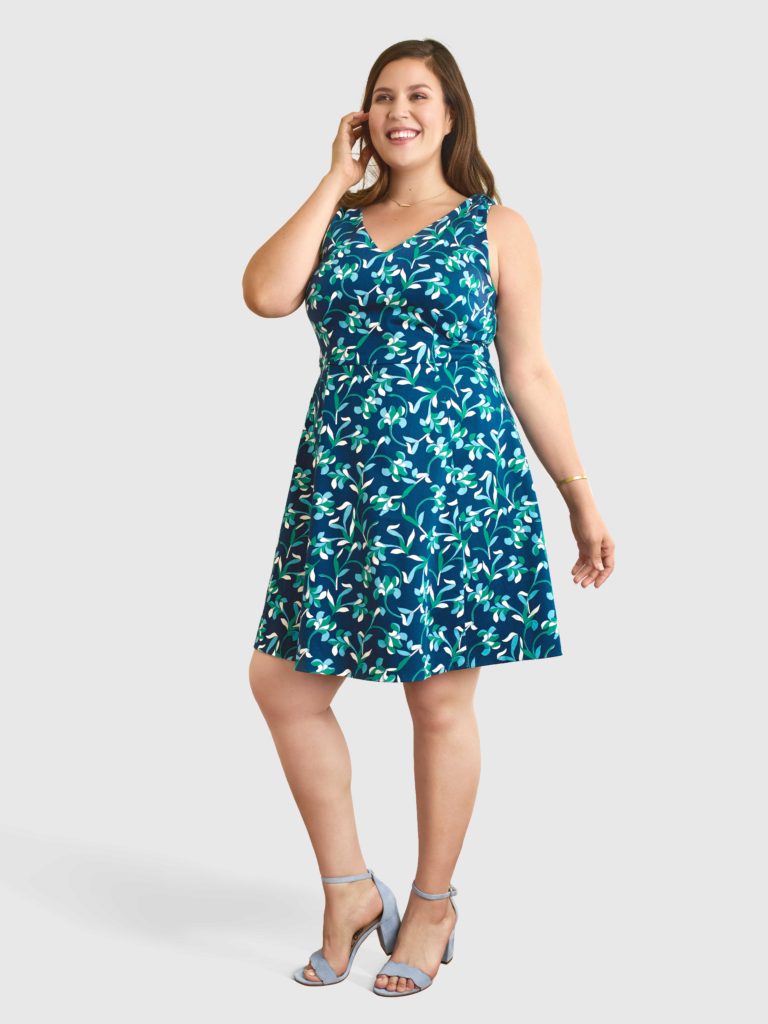 Tell us a little about yourself.
Growing up I never felt like a normal girl, being 5'11" and plus-sized made fitting in hard. Between bullies and not being able to wear clothes girls my age were wearing, I found my self struggling with body image and confidence issues. I turned to art and making my own clothes as an escape. It was always just for fun and a way to express myself, never in a million years did I think I could actually model, let alone find this amazing community of Body Positive Women who'd become family to me.
One day, I saw a casting online for a plus-size model search, which I didn't even know was a thing at the time! I showed up to the casting kind of in disbelief, still not thinking this could be real. I did some test shots, ended up getting booked the next week, and the rest was history.
When I'm not modeling, you can find me behind the scenes styling and creative directing photo shoots. I like women to see them selves in different perspectives, try things they wouldn't normally wear. It's the biggest thrill to me helping women step outside of their comfort zones. I am passionate about using my platform and voice to raise awareness and spread confidence in the body positive community and around the world.
Our Spring collection was designed to "make life pretty." What does that mean to you?
To me a collection designed to "make life pretty" means on a deeper level, it's here to make me feel beautiful as I make life happen. Fashion is a strong force to help instill confidence.
All women deserve the right to quality fashion that helps them feel good, whether they are busy CEOs in the office or super moms taking care of households. Draper James makes it possible for women of all shapes, sizes, and colors to feel beautiful.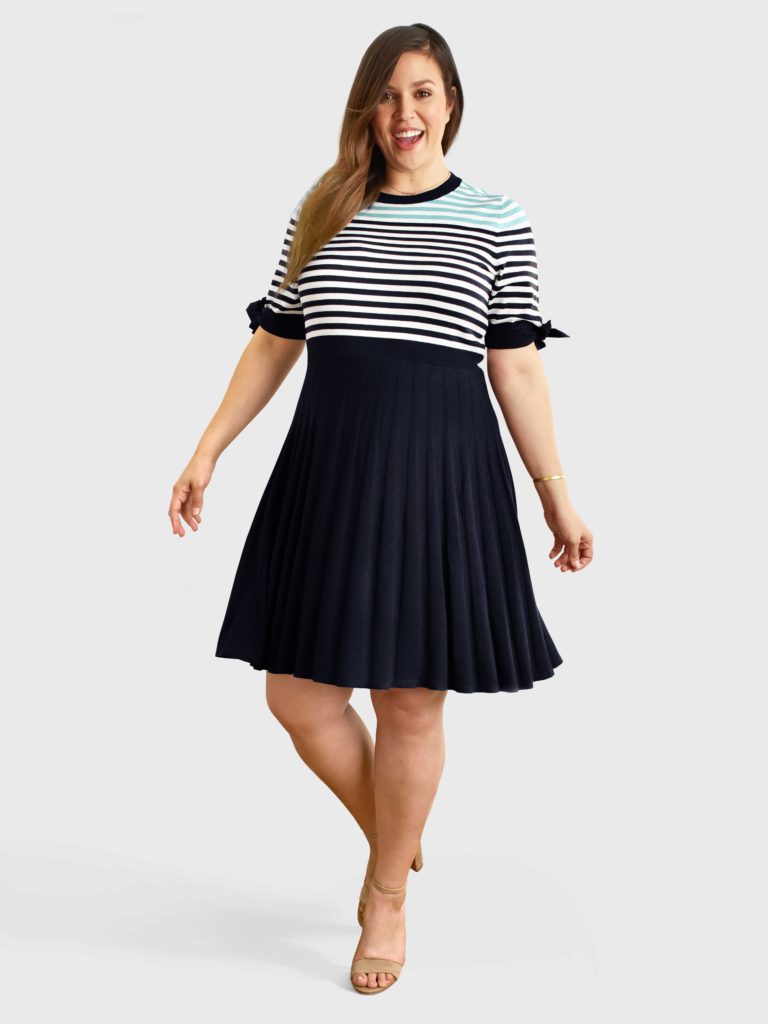 What's been your proudest moment of your life?
My proudest moment was my first huge campaign; they let me bring my grandma on set. I was adopted and raised by my grandma when I was 12 years old. Something about her smiling and seeing the excitement in her face made it that much more real and special.
Describe your everyday style.
My everyday style really depends on my mood. I'm very eccentric, to say the least; I love taking risks and catching eyes. One day you can find me in a crop top and joggers, the next day a dress and heels.
I'd have to say, though, I've been really into monochromatic looks and bright colors lately!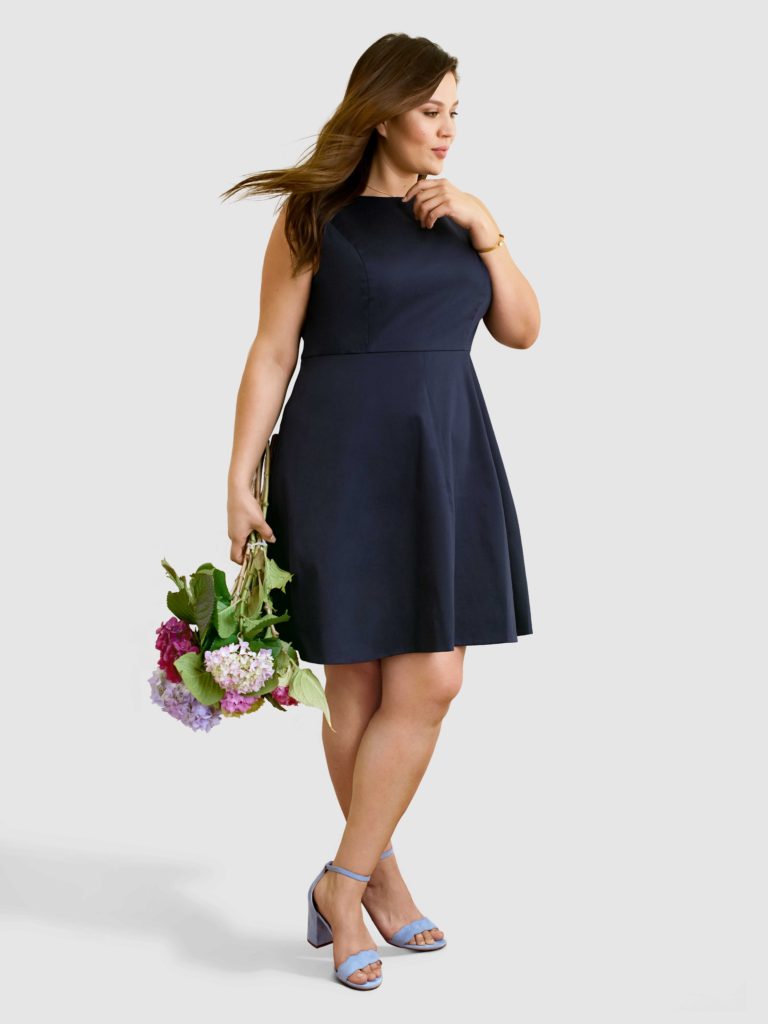 Favorite piece from the Draper James Spring collection?
Where do I even begin? Between the quality of the fabrics, the styles, and fit, it's a hard choice!
But I really love the denim pieces, specifically the Chambray Faux Wrap Dress. Often times, I have trouble buying denim, but this dress was made for curves!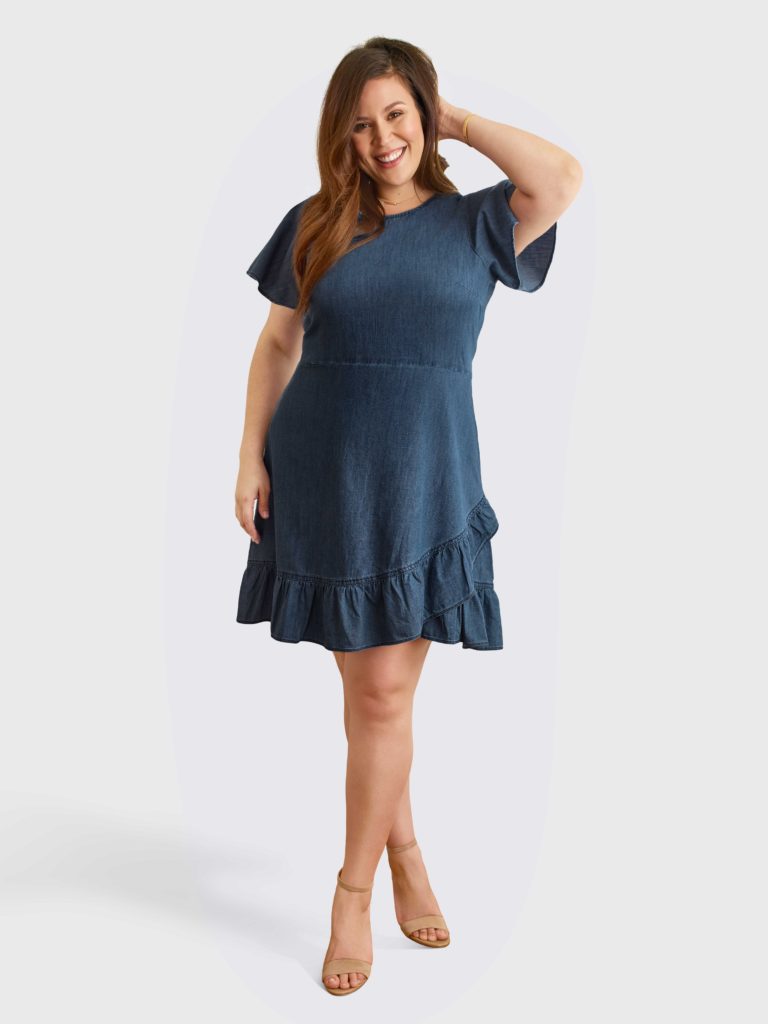 Best piece of advice you've ever received?
Stop caring. I use to worry so much about what other people thought. When in reality, it absolutely does not matter. You have to live with yourself at the end of the day. You have to live with what you did or didn't do. Don't let fear or insecurities stop you from living.
Shop all Extended Size styles here.