Hello, Sugar: Bethcakes' Festive Pumpkin Cake with Maple Cream Cheese Frosting
'Tis the season, y'all!
We love celebrating the holidays because it gives us full permission to consume all the sugary goodness we want… At least that's what we tell ourselves.
Beth Branch of the deliciously good blog Bethcakes develops sugar-filled creations we just can't resist (when we're celebrating our favorite holiday, or any day of the year).
This time, she went all out with this scarily moist, scarily delectable Pumpkin Cake with Maple Cream Cheese Frosting.
Scroll down to get the recipe. We can promise you won't be disappointed, or walk away from the dessert table feeling unsatisfied.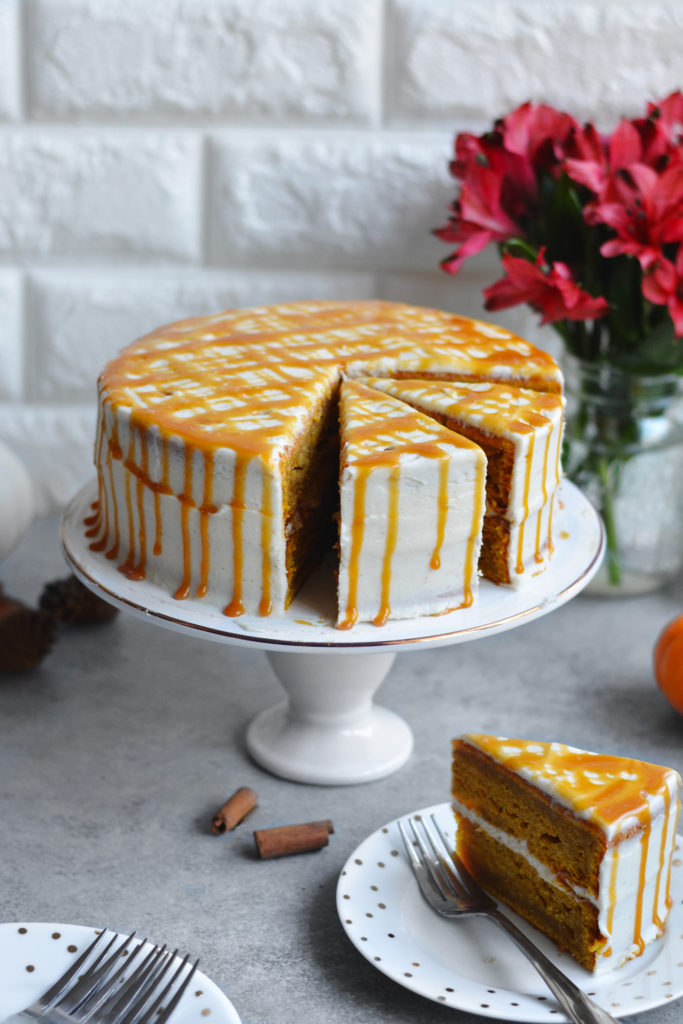 Pumpkin Cake Recipe
3 cups all purpose flour
1 tsp pumpkin pie spice
¼ tsp ground cinnamon
⅛ tsp ground ginger
⅛ tsp ground nutmeg
1 tbsp baking powder
½ tsp salt
1 ¾ cups sugar
¼ cup maple syrup
½ cup oil
3 large eggs
1 tsp vanilla
1 ½ cups pumpkin puree
¾ cup milk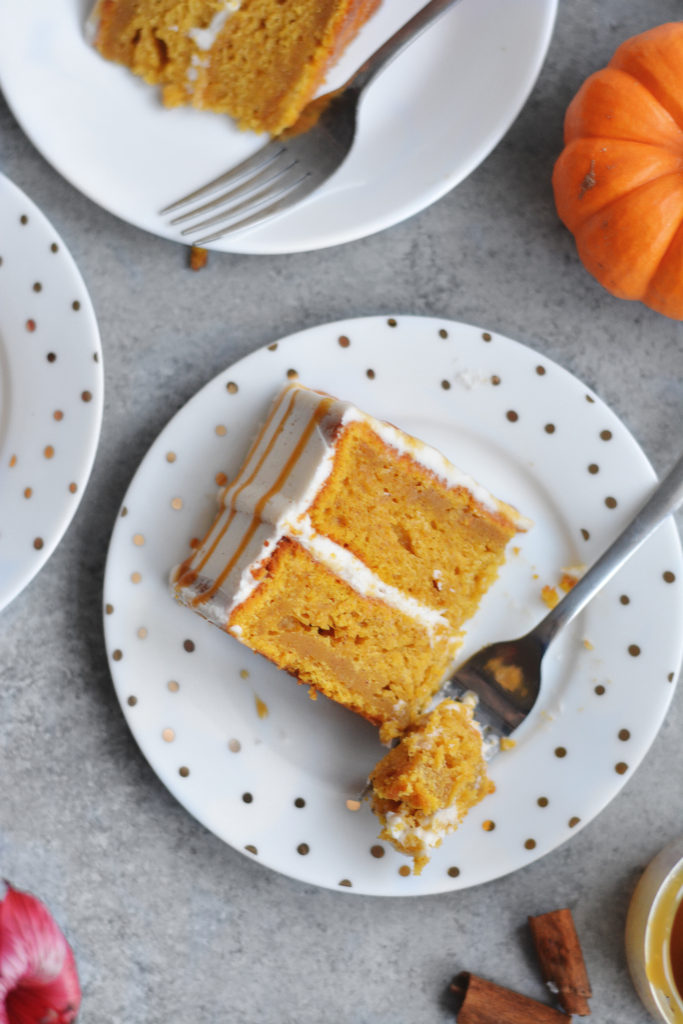 Maple Cream Cheese Frosting Recipe
1 (8-oz) pkg cream cheese, softened
1/2 cup butter, softened
1 tsp maple extract (or 2-3 tbsp maple syrup)
1/8 tsp ground cinnamon
5 cups powdered sugar
Caramel sauce (optional – homemade or store bought)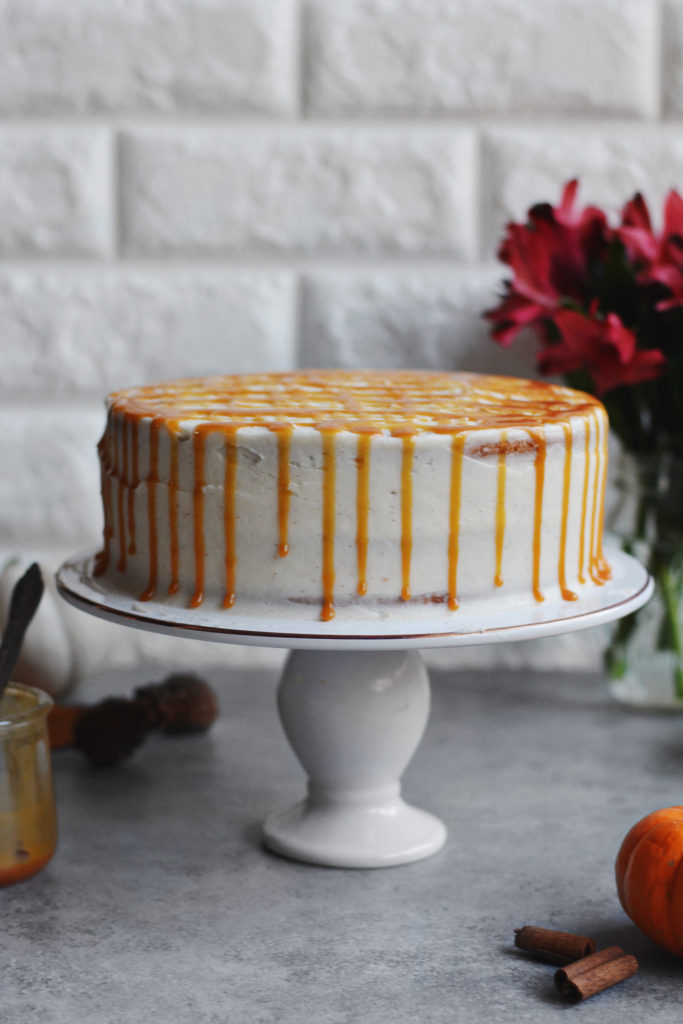 Instructions for the Pumpkin Cake
Preheat oven to 350°F and spray two 8-inch round cake pans with baking spray.
Line pans with parchment paper and lightly spray again.
Whisk together flour, pumpkin pie spice, cinnamon, ginger, nutmeg, baking powder, and salt. Set aside.
In a large bowl, combine sugar, maple syrup, oil, vanilla, and eggs.
Mix on medium-speed with an electric mixer until blended.
Add pumpkin puree and mix until smooth.
Add flour and milk; mix until well blended.
Divide batter evenly between cake pans and bake 25-27 minutes, or until center is set and a wooden pick inserted into the center of each cake layer comes out clean.
Let cakes cool in pans 10-15 minutes, then transfer to a wire rack to cool completely.
Instructions for the Maple Cream Cheese frosting
Beat cream cheese and butter on medium-high speed with an electric mixer until smooth.
Add maple extract, cinnamon, and half of powdered sugar.
Mix on low speed until powdered sugar is mostly incorporated, then medium speed until completely incorporated.
Repeat with remaining powdered sugar.
To assemble:
Using a cake saw or a long serrated knife, cut domes from tops of cakes so cake layers are flat.
Spread frosting between cake layers and around the outside of the cake.
Drizzle with caramel sauce, if using. (Store cake covered in the refrigerator.)