Behind the Scenes: Notes on Our Newest Arrivals
Yep, it's that time of the year, y'all.
While our summer has been packed with dresses, trips to the coast, and long sweet tea-fueled afternoons, we're also ready for some newness.
We're ready for chambray. We're excited for wear now-wear later pieces. We're in desperate need of a fun print to change up our wardrobe.
Luckily, tomorrow is the day we've been waiting for. Yep, NEW arrivals hits the Draper James site and stores.
While y'all wait, take a peek at the inspiration for this collection below…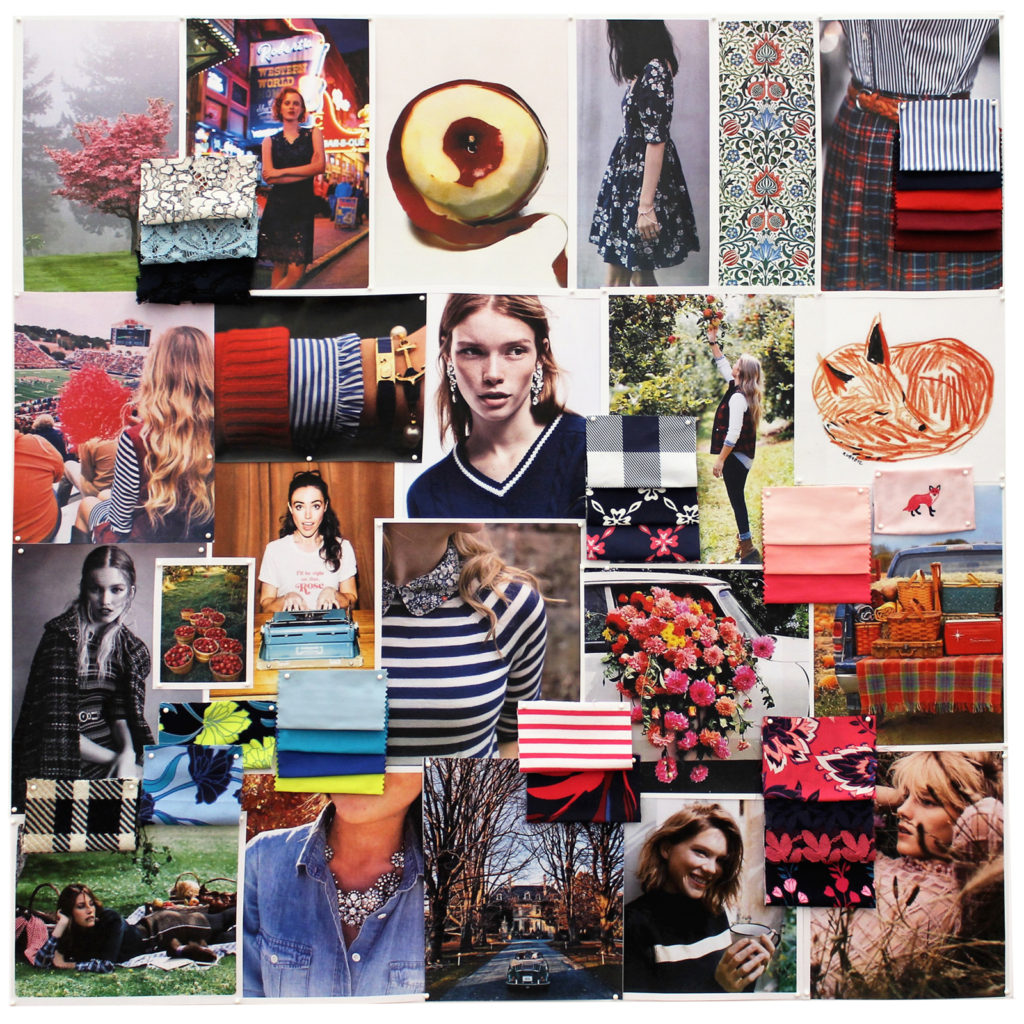 Our design team was inspired by the idea of getting away to the countryside for a weekend filled with dressed-up dinners, hiking, apple picking, and hopefully catching a glimpse of a fox or two while watching the leaves turns. That means these pieces will be perfect to transition from a morning stroll with Welly boots and one of our adorable capes to the evening by the fireplace with great company.
Oh, and did we mention there would be new dresses?
And of course we couldn't forget unique prints and patterns. One of our favorite new fabrics was developed from a beautiful skirt suit we found at a vintage store in Charleston. Its floral pattern and subtle texture reminds us of a very chic C.Z Guest ensemble circa the 1960s.
We also explored the world of interiors and looked at vintage decoration books of the South for Fall. A lot of those beautiful and houses took cues from the world of William Morris, and its beautiful Victorian botanical patterns. We gave a nod to that period (currently trending in fashion) with a beautiful floral in rich and deep fall hues and by adding a ruffle or two to new fall dress silhouettes and tops.
For those who prefer separates to dresses, we borrowed the quintessential boyfriend shirt and added a feminine and so pretty Victorian ruffled cuff to it. Available in crisp white and classic pale blue Draper James cotton poplin, this shirt will be your absolute go-to this month, and you'll want to wear it with all your favorite DJ printed skirts or under a cute DJ coat.
And y'all know we just had to have some chambray. We can't think of anything more quintessentially Draper James and part of our Nashville culture than the chambray shirt. We love this wardrobe staple so much, we wanted to offer you a full assortment of to fit your every  dressing moods. We looked into vintage archives of the top western outfitters while in Nashville and got inspired by classic embellishment techniques that adorn those timeless gems: floral and word embroidered chain stitching, small mother of pearl studs, or just cute self ruffle edging.
Finally, we believe in everything friendship and togetherness here at Draper James. It's that ethos that led us to create a t-shirt pairing that is meant to be shared. One for you, One for your BFF. One for you, one for your sister. The list goes on and on. And the best part of it is there are even more iterations of these little gems coming your way in September and October…