1 Blogger, 2 Touchdown-Worthy Tailgate Looks
There are as many ways to dress for a football game as there are recipes for game day grub. But around these parts, a jersey and old jeans just doesn't cut it. Lucky for us, fashion blogger Caroline Bramlett of LCB Style recently pulled together two touchdown-worthy looks we're totally inspired by.
A lifelong resident of Birmingham, AL, Caroline is currently finishing her Bachelor's degree through University of Alabama online. "My online courses allow me the freedom to travel and blog about new places and my favorite destinations," says Caroline, who is also an accomplished fashion designer and illustrator.
The enthusiastic Alabama fan says her favorite tailgate tradition is dressing up in her team's colors. So it's no surprise she was drawn to our Draper James Tailgate collection, a grouping of classic pieces designed precisely for wearing to the game.
Here, Caroline is adorably in spirit in our Draper James Crimson Tailgate Sweater, clutch (now sold out), and Pom Pom Fob. Her mini-skirt and over-the-knee boots lend the look even more panache, while the cute floppy hat has the added benefit of protecting her skin from the game day sun.
Caroline also loves the idea of sporting a cape to the game. "A cape is always a fun item to wear," she says, "not only because of its pretty billowy shape, but also because a cape is so easy and comfortable"—a tried-and-true layering piece for a long day at the game. With its black-and-white pattern, our Jukebox Check Cape subtly (and stylishly) nods to her team (Alabama's colors are crimson, black, and white).
For many, the upcoming Thanksgiving holiday is synonymous with football, and Caroline is no exception: "I am definitely looking forward to the Iron Bowl, the annual Alabama vs. Auburn football game that takes place every year the weekend after Thanksgiving," she says. "It is always such a fun day spending time with friends and family from both schools!"
She'll wear the tailgate sweater to the game and reserve the cape for another gathering over the holiday weekend. "Whether your family is organizing a casual or formal holiday event, the Jukebox Check Cape is great for either," she says. "For a casual event, pair the cape with jeans and boots or booties. For a more formal event, you can easily dress it up with a sparkly necklace and a pair of heels."
Click here to see Caroline's post on our Jukebox Cape and here to see her post on our Tailgate Collection.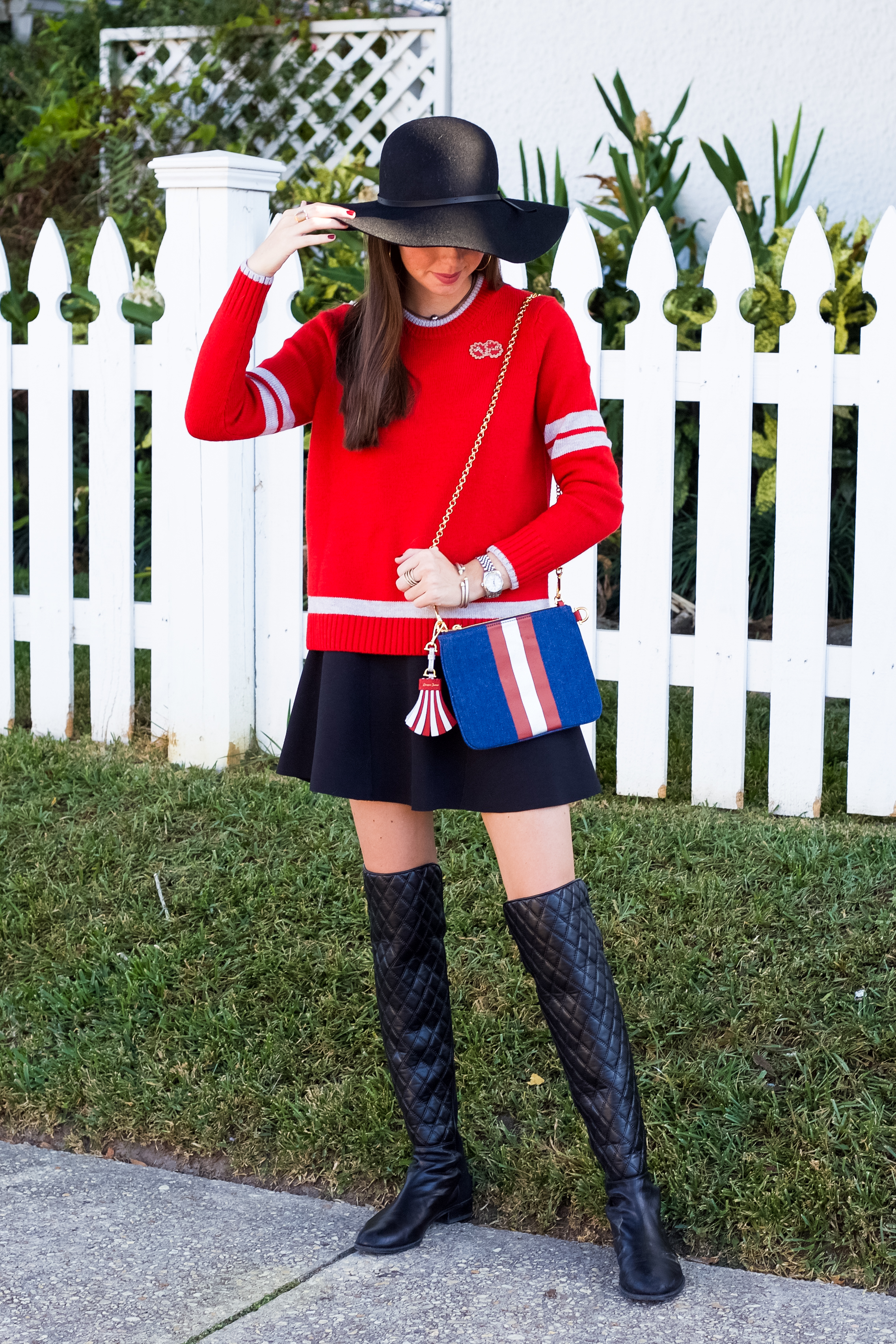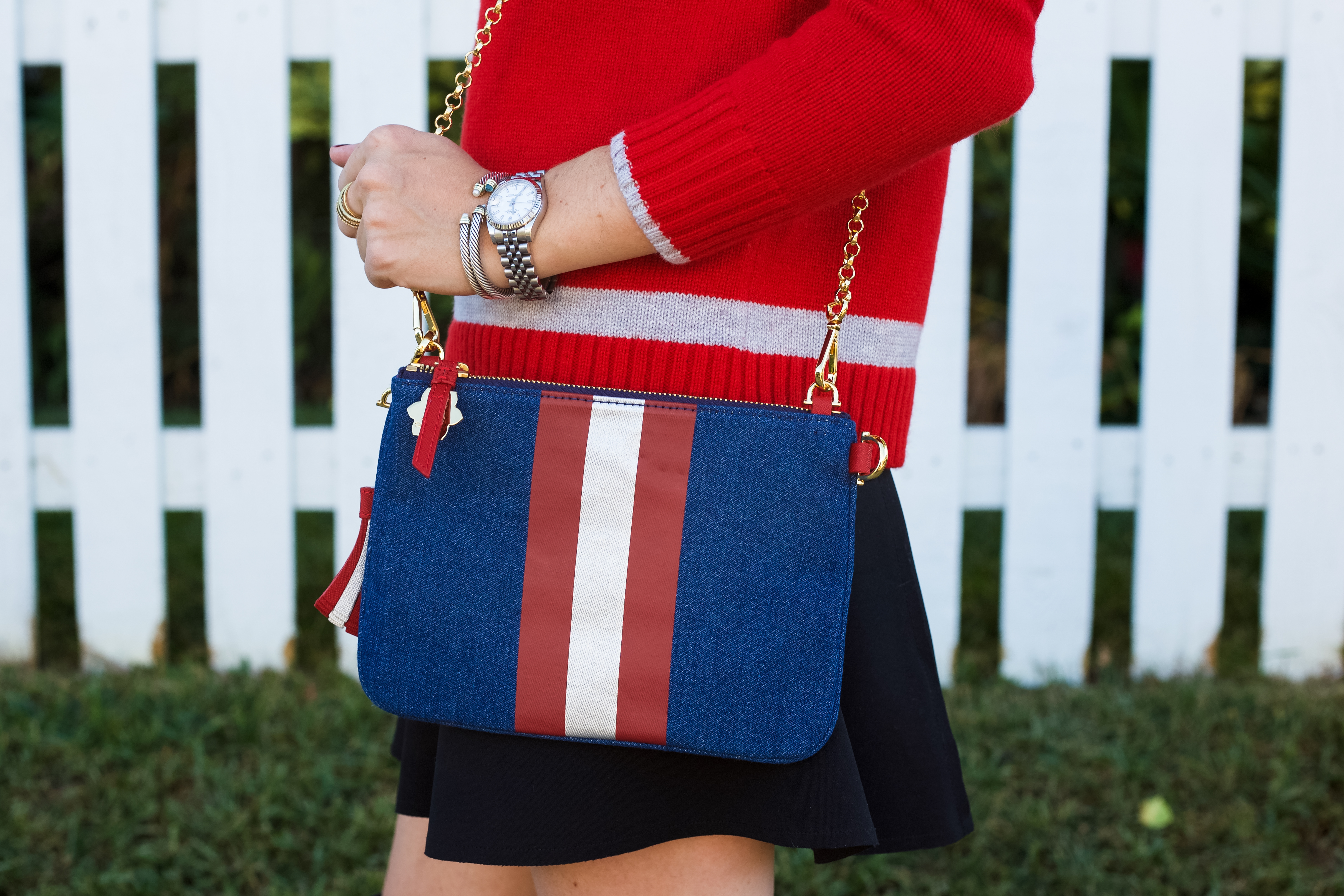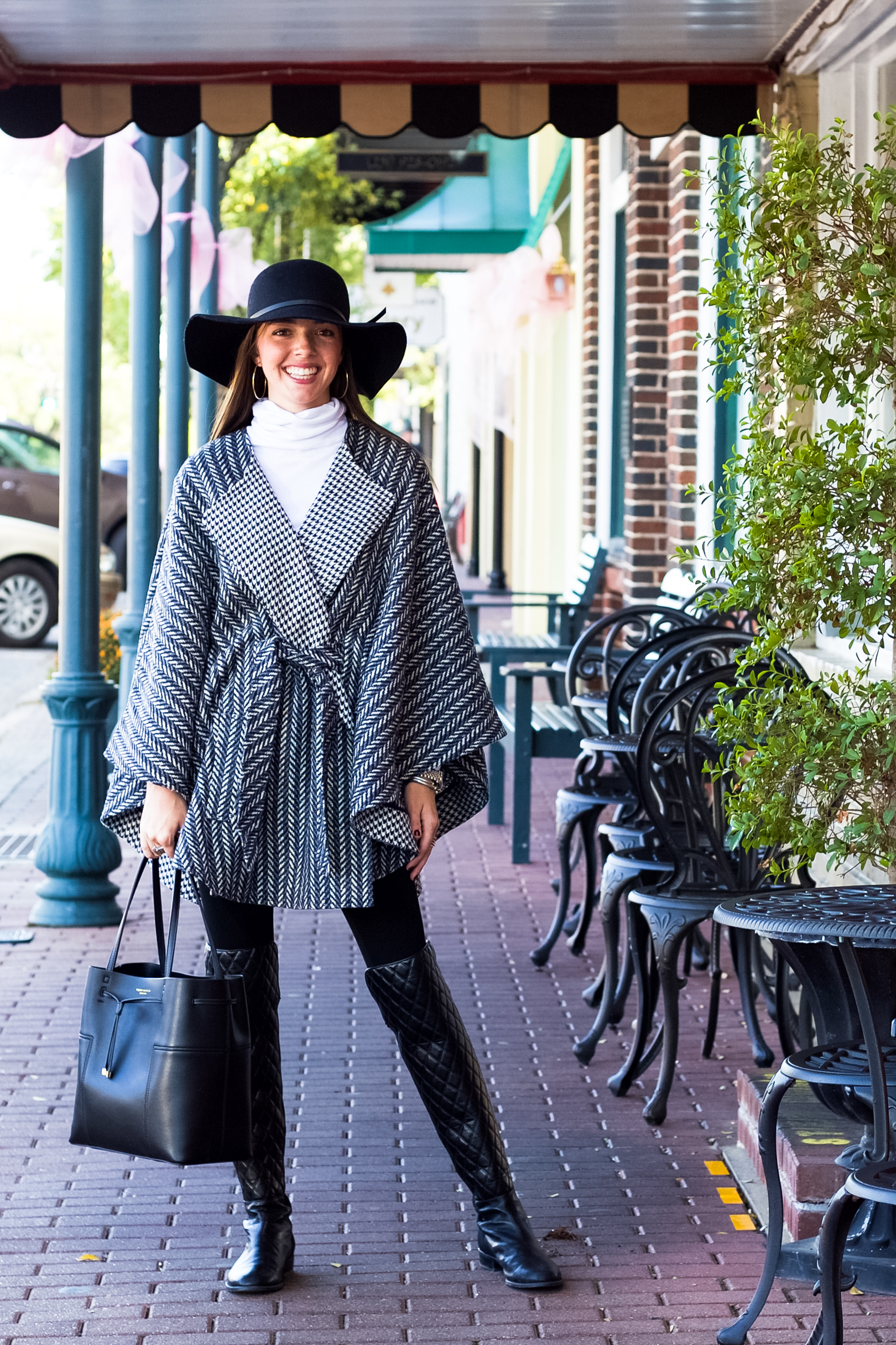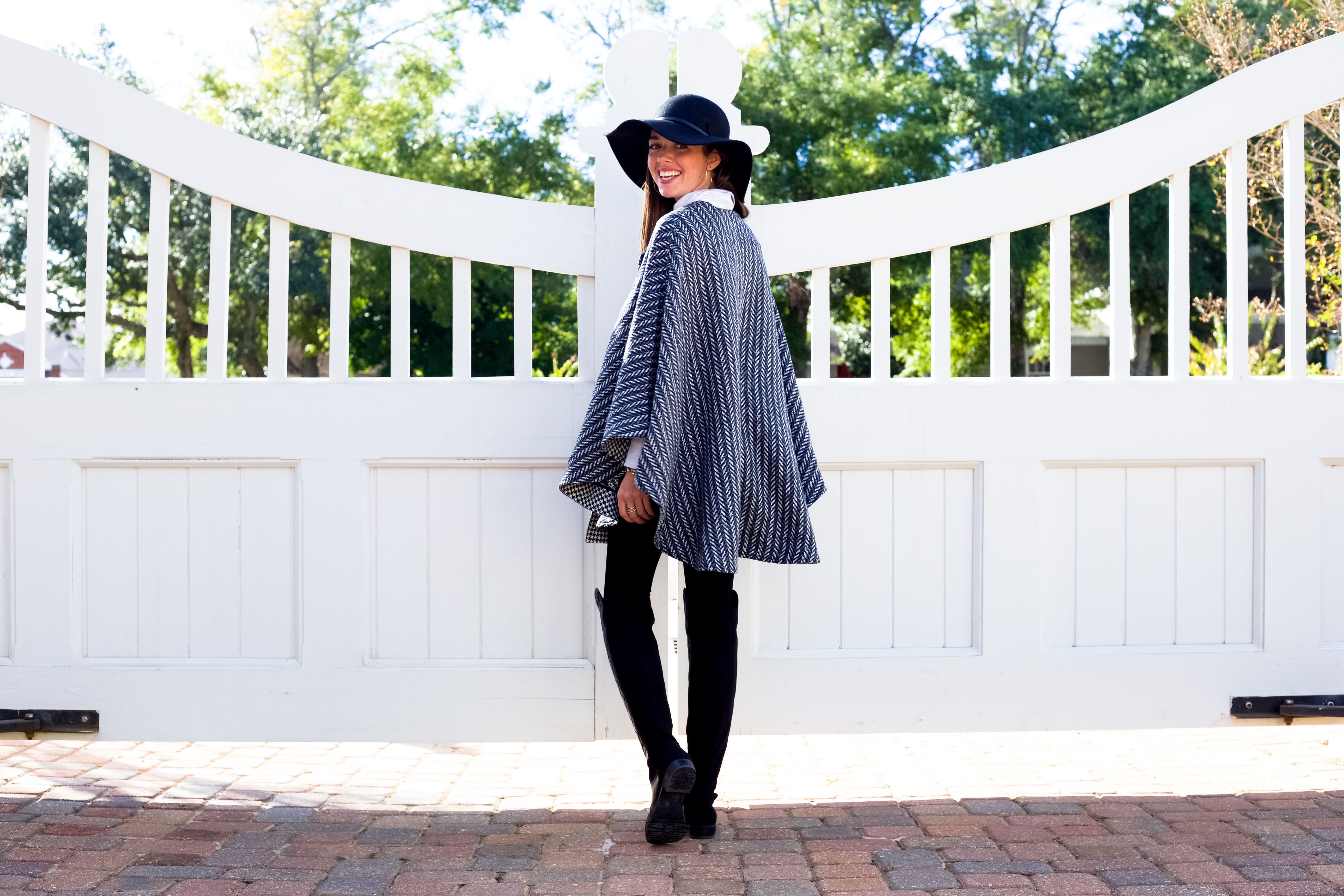 Save
Save
Save