December 23, 2015 • STYLE
What's Flying Off the Shelves in our Nashville Shop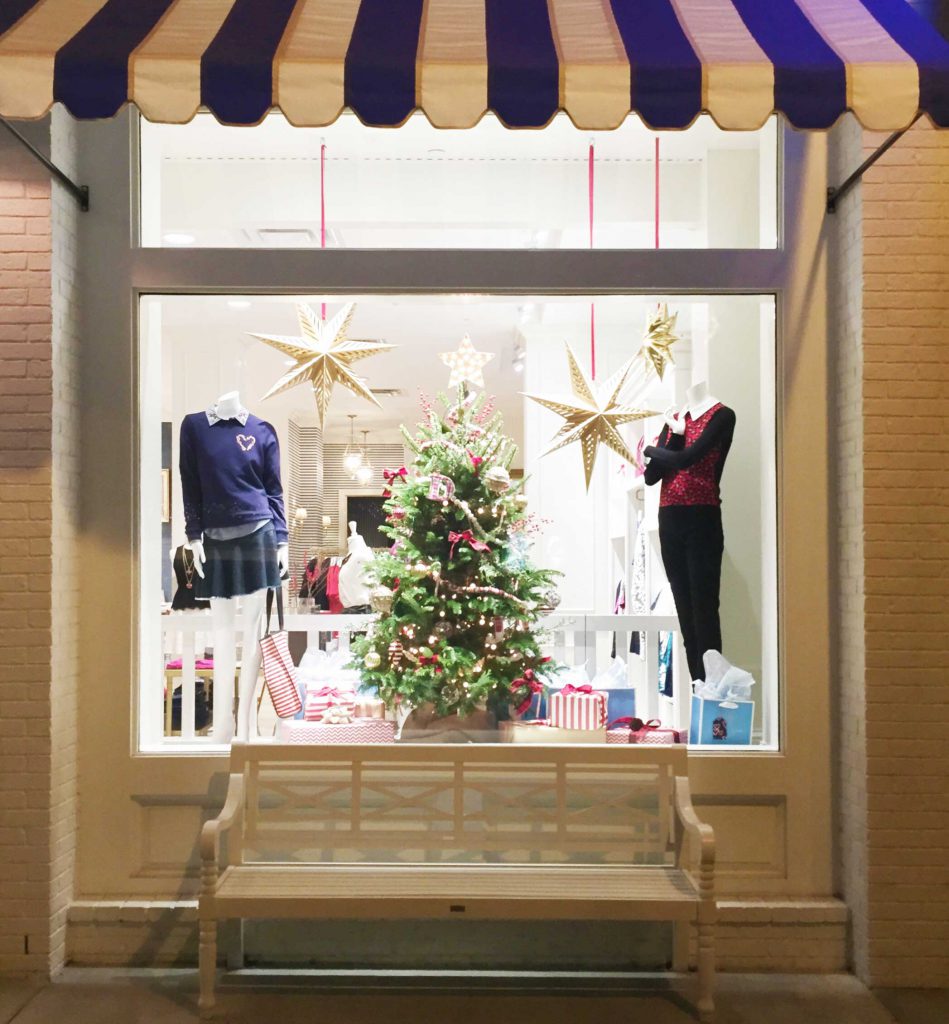 It may be too late to ship in time for Christmas, but if you're lucky enough to be in Nashville for the holidays, stop by our 12 South boutique and get these goods before they're gone. Here, 10 gifts our customers are clamoring for this Christmas.
1. Parker Printed Puffer Vest: Is your giftee more likely to love a feminine floral or a horse-country herringbone? Available both ways, our Puffer Vest is a standout cool weather layer.
2. Fontaine Fairisle Sweater: It's ski season somewhere! Work it with our Fairisle Sweater—worn traditionally with denim or dressed up with a silk blouse.
3. Key Fobs: For the gal whose accessories need accessories, our leather Key Fobs attach to a gold ring adorning all of our handbags.
4. Books:  From monograms to manners, haute cuisine to comfort cooking, our thoughtfully chosen selection of coffee table books represents an idyllic Southern lifestyle.
5. Coaster Sets: It's 5 o'clock somewhere. So get cocktail hour started right with our Ceramic and Paper coaster sets—both printed with sayings meant to get the conversation started.
6. Letterpress Card Sets: First comes the holidays; then comes the thank-you notes. Make them a pleasure to with our card sets, available with a single letter monogram and straight edges or a horseshoe with scalloped edges.
7. Hello, Sugar Tote: No, we're not talking about all the sweets you've eaten this season; we're talking about our bestselling tote printed with this warm Southern greeting.
8. Set of Southern Greeting Cards: There's no mistaking a Southerner (or Southerner at heart) when she sends one of our greeting cards (or includes one of our Enclosure Cards in what's sure to be a well-received package).
9. Erickson Beamon for Draper James Jewelry: Celebrated jewelry brand Erickson Beamon has designed two brilliant collections exclusively for us: Done in gold-plate and pearls, Sugar Magnolia nods to old-fashioned Southern elegance, while retaining a playful contemporary edge. With faceted crystals in warm shades of red, purple, and pink, Red Velvet adds the perfect dose of pop.
10. Charm Bracelet: Sold as a complete set or as a la carte bracelets and charms, our sweet bracelet takes Southern charm at face value.