Sarah Darling Talks CMA Fest 2019 with The Nashville Mom
It's a big week in Nashville, y'all. CMA Fest starts on Thursday, June 6, and runs through the weekend.
To gear up for the annual weekend, country music singer and songwriter Sarah Darling sat down with Draper James pal Dawn Burns of The Nashville Mom to talk country music, pretty dresses, and the Music City (three of our very favorite things.)
Local photographer Lele Fain also met up with Sarah and Dawn at our Nashville store to capture the ladies wearing pieces from our newest Summer Collection. Read the interview below, and shop their dresses here.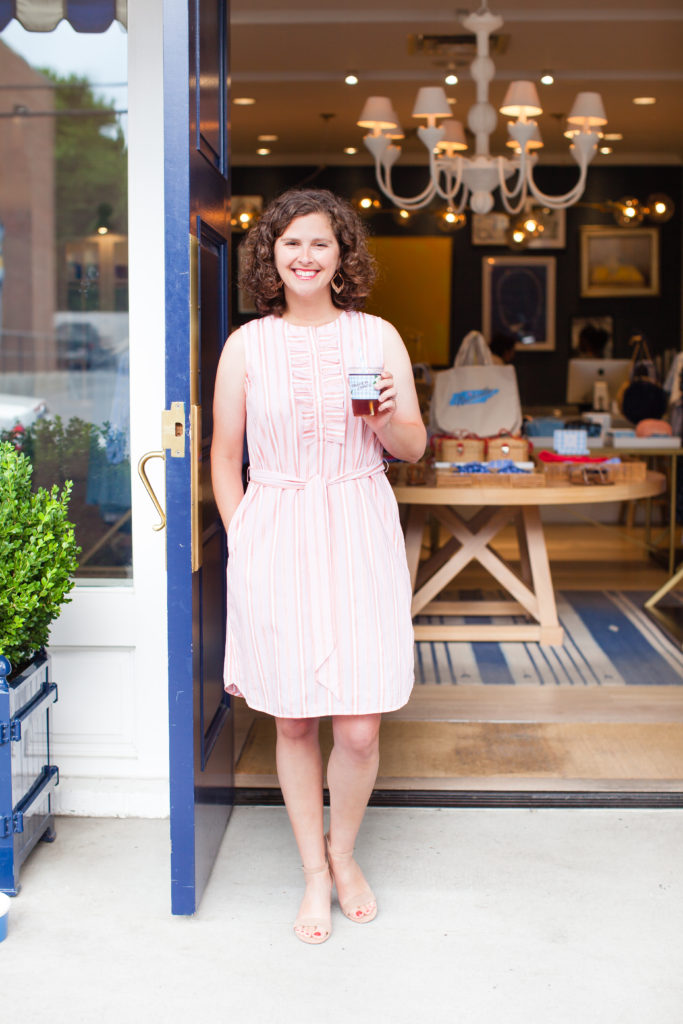 PS: If you're in town this week, be sure to stop by our flagship store in 12 South!
Dawn: You have performed at the Grand Ole Opry over 80 times. What is it like performing on such an iconic stage?
Sarah: Believe it or not, I'm almost at my 100th Opry performance, and it's still as magical as the first time! When I was a little girl, my grandpa always said getting to play the Opry meant you were making it in country music! I sing about the encouragement he gave me in my song "Halley's Comet." My grandpa was there for my first ever Opry performance and I just hold that in my heart always.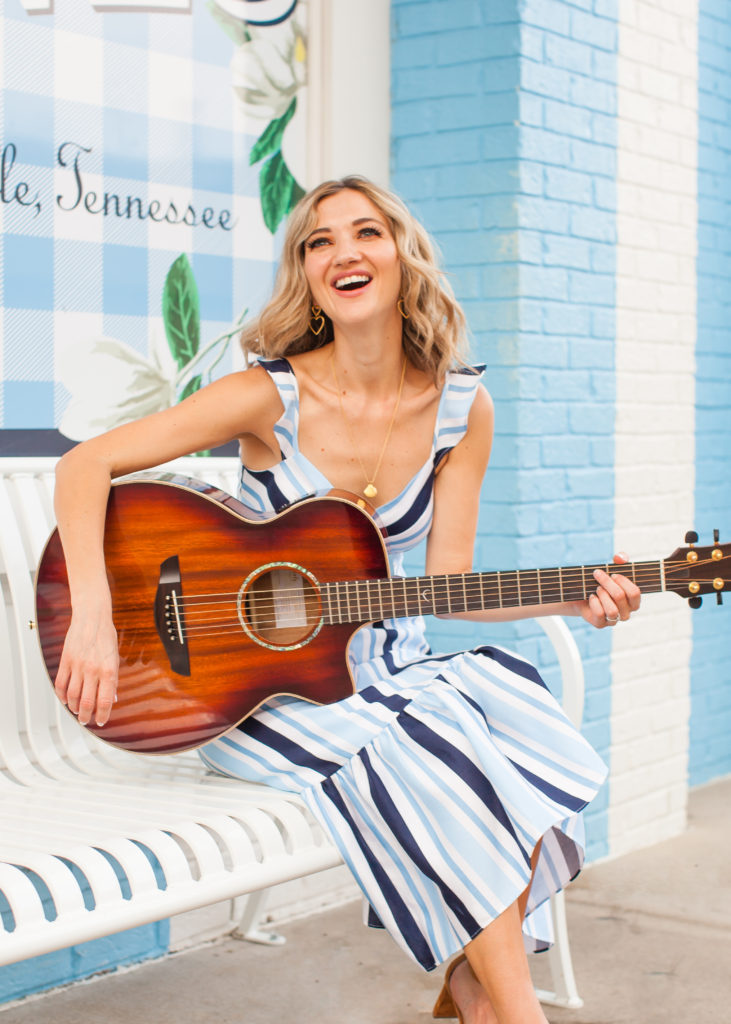 Dawn: This week, we hosted a female writers' round at Draper James to kick off CMA Fest! Why do you think it's so important for women to support each other, especially in your genre?

Sarah: First off, I love that Draper James hosted a writers' round of women! We've all read the media coverage on the challenges facing women in the country genre. For whatever reasons, it does seem to be harder for female artists to break through.
But there are so many incredible women making great music now, and I'm a believer that talent is ultimately recognized! Also, I don't think it's possible to pursue a dream without other people, and women are great at building each other up. I can definitely say I have a community of light givers in my life who have lifted me up at just the right time, and I try to do that for other women artists. For anyone who questions the potential of female artists, I say watch out world!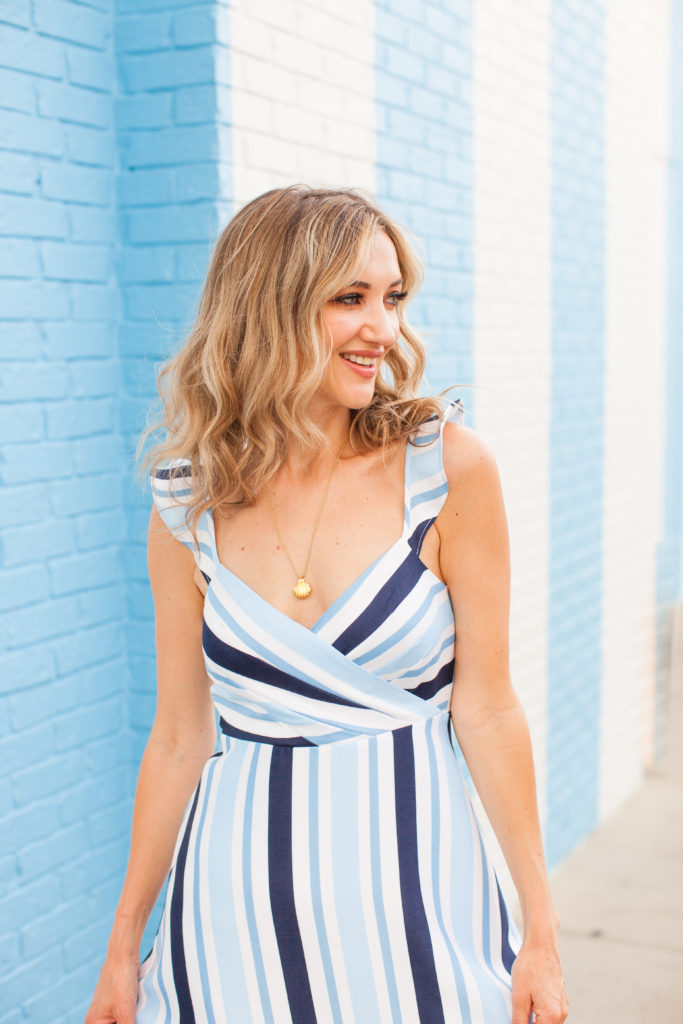 Dawn: What is your favorite part of CMA Fest?
Sarah: As nearly every artist will tell you, there is nothing quite like the country music fans at CMA Fest! They are definitely there to "enjoy the ride," as I sing in one of the new songs on my upcoming album, Wonderland. There's nothing better than having the chance to interact directly with fans who love country music as much as do.
Dawn: Which Draper James dresses would you choose to wear for CMA Fest?
Sarah: Wow, that's tough. There are so many pretty, truly comfortable dresses to choose from. My style right now is a little bit modern Nancy Sinatra, so I like the Honeycomb Floral Ponte Dress for a night out and the Denim Shift Dress for daytime! I also love baby blue these days so the Stripe Midi Dress is calling out to me!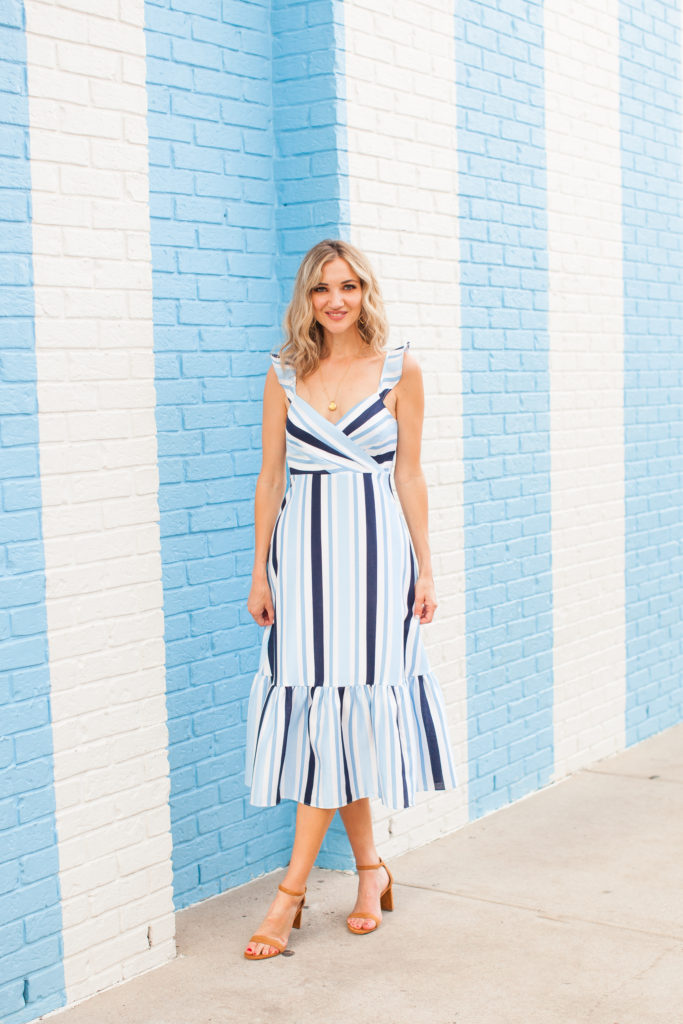 What tips would you give to fans attending CMA Fest?
Nashville can get pretty warm in June, so I'd urge fans to stay beautifully hydrated and, again, enjoy the ride! I'd also recommend getting out of the heat from time to time at FanFairX in the air conditioned Music City Center, where you can always hear some excellent live performances and meet some of your favorite artists one-on-one.
When you're not on tour, where is your favorite place to go in Nashville?
I'm such a foodie and hiker! Nashville is great for both. For breakfast, Dozen bakery for their incredible pastries; then take a stroll at Radner Lake, and dinner at Pinewood Social, one of the many great restaurants that have been party of Nashville's recent growth. That sounds like a perfect day!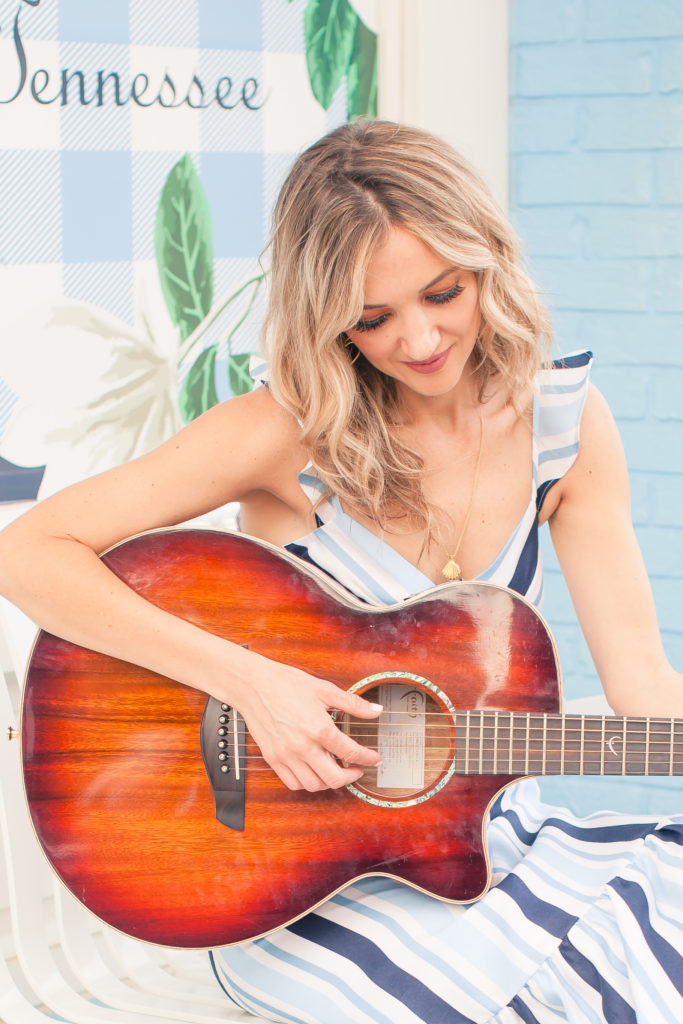 Photos by Lele Fain