What to Wear to the Iroquois Steeplechase, with Olivia Shea
While the Kentucky Derby might be the most well-known horse race in the South, it's far from the only one we'll be attending this year.
On Saturday, May 11, the Iroquois Steeplechase will come to Nashville, Tennessee. Similar to the Derby, we'll be decked out in a Draper James dress and enjoying the Southern spring (before the humidity really sets in).
To prepare for Steeplechase, Nashville fashion blogger Olivia Shea went to Percy Warner Park, where the race is held, to snap a few photos and share her tips on Steeplechase dressing.
Hear more from Olivia about what to wear to Steeplechase below.
Why did you choose the Knot Shoulder Love Circle Dress to style for the races?
I chose this dress because I love the classic a-line of the Love Circle style! I think it's such a universally flattering cut, and it's perfect for keeping cool in warmer weather!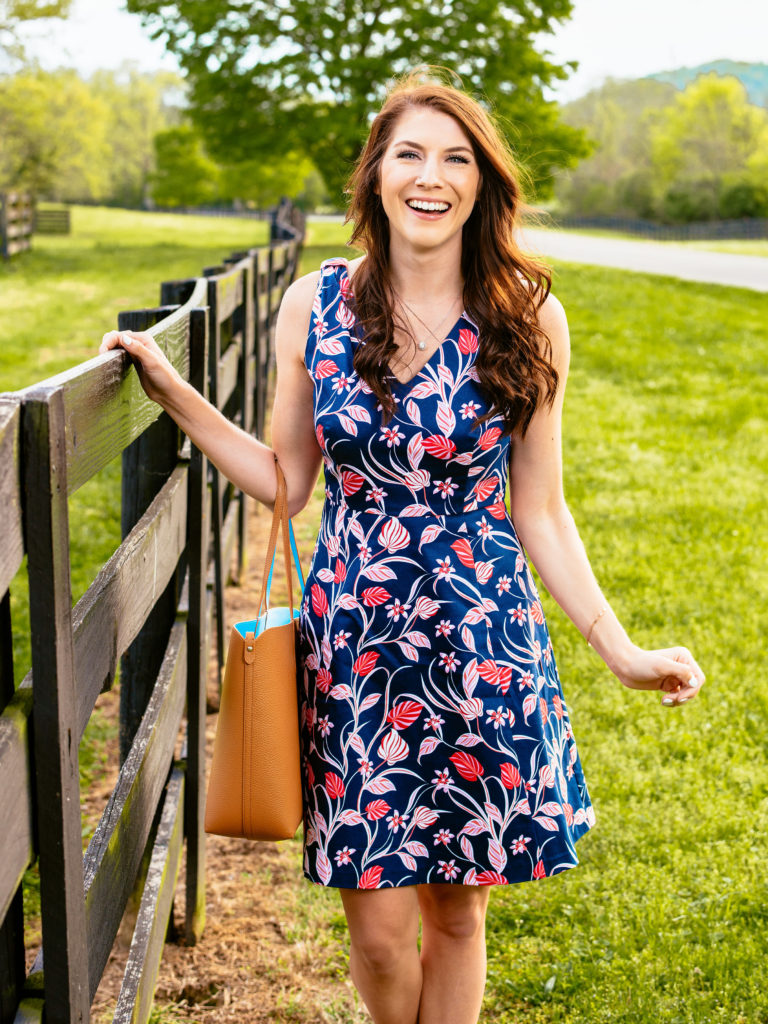 What do you think is the most important factor when deciding on the dress you'd wear to Steeplechase?
Comfort. You're there all day, so you want something that you're going to be comfortable in!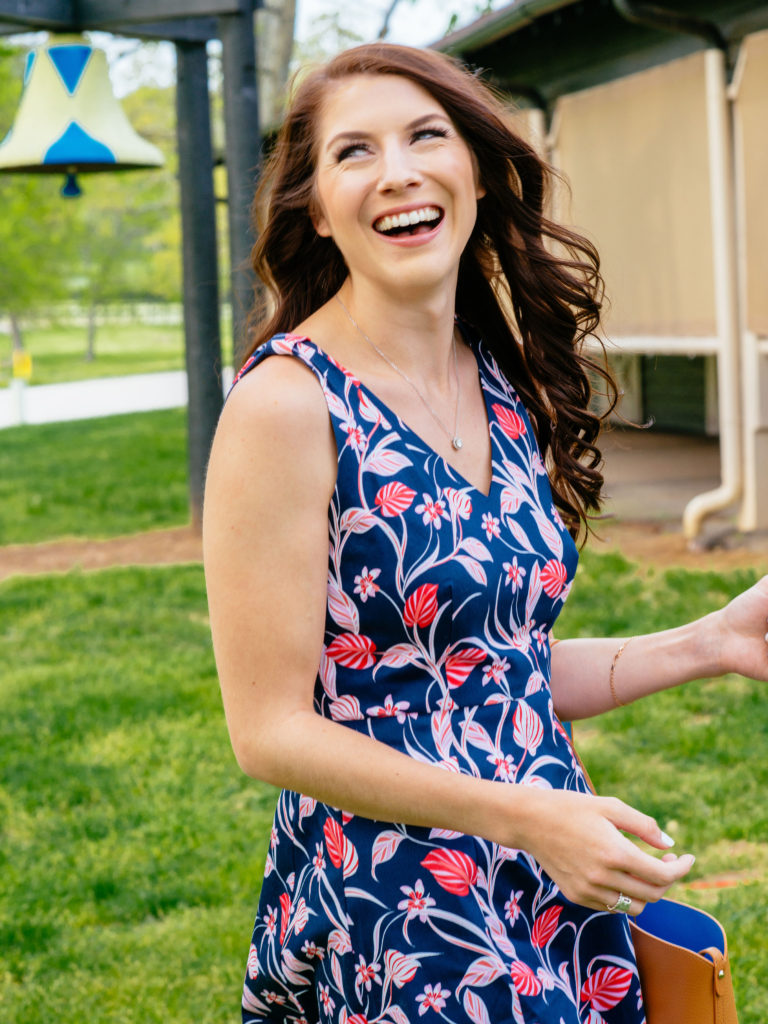 What's your favorite part about horse racing season in Tennesee?
I feel like horse racing season is the first time all year where it really feels like spring! Since Steeplechase is usually the first outdoor event I go to, it kind of feels like a kick off for summer and gets me so excited about warmer weather and everything that comes with it!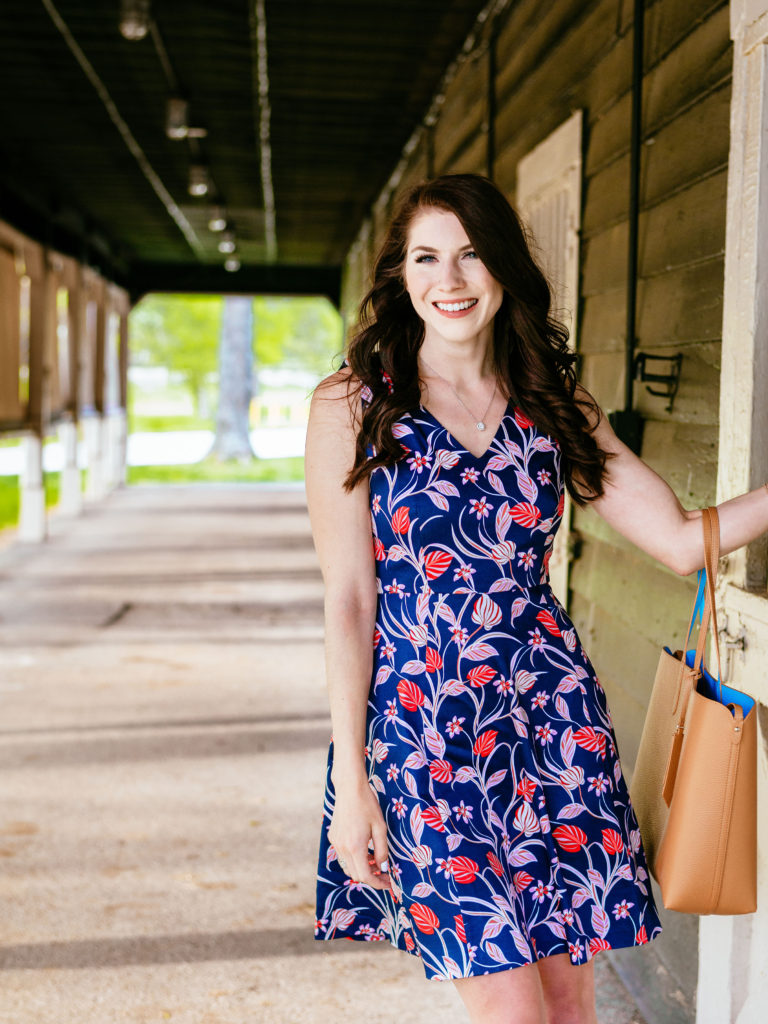 What's your best tip or piece of advice for going to a horse race?
Drink lots of water, and wear sunscreen! I feel like it's so easy to forget to drink water at events like this, especially with tons of other more "fun" drink options around!
The first time I went, I completely forgot to wear sunscreen and ended up with a terrible sunburn and an awkward tan line that lasted for like 6 months because of it…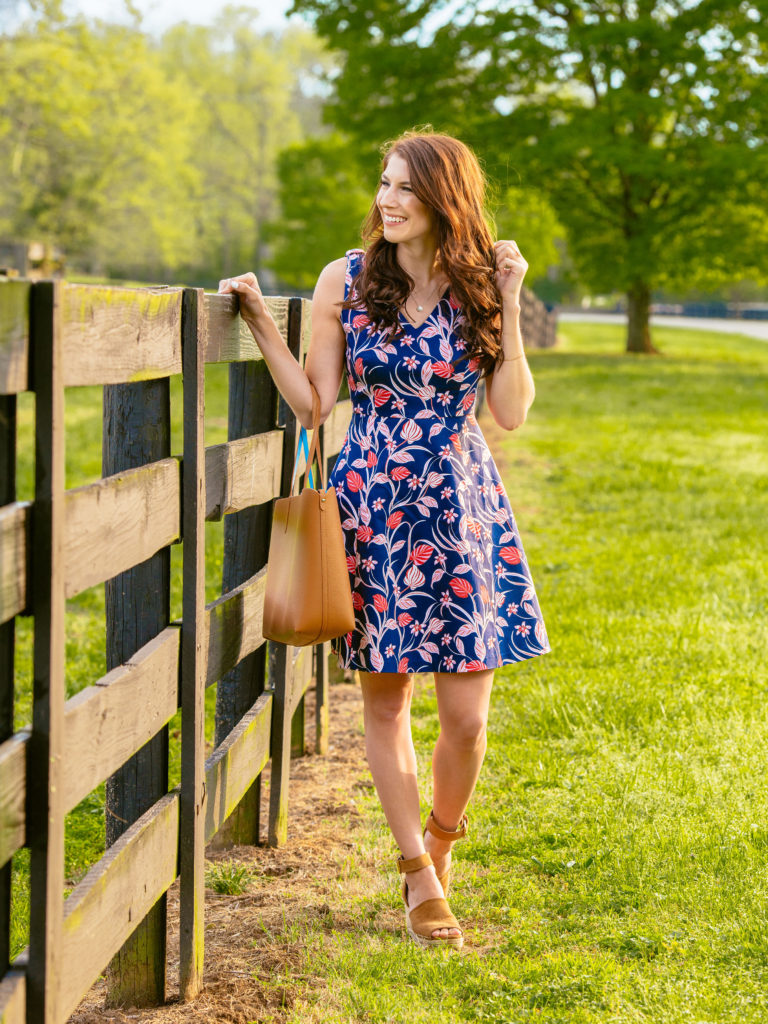 Where else would you wear your Love Circle this season?
I actually wore one to celebrate Easter yesterday! And I plan on wearing it to various barbecues later on this summer, too!
Shop all dresses.
Get your Steeplechase tickets here.