Kentucky Derby Essentials and Recipes with Woodford Reserve's Elizabeth McCall
It wouldn't be Derby season without Mint Juleps, pretty dresses, and Woodford Reserve's Assistant Master Distiller Elizabeth McCall.
We recently sat down with Elizabeth, who is a Draper James girl through and through, at our Lexington store to discuss all things Derby: from the best dresses and bags to bring to Churchill Downs to her favorite drink recipes.
Hear from Elizabeth and get her Mint Julep and WR Spire recipes below.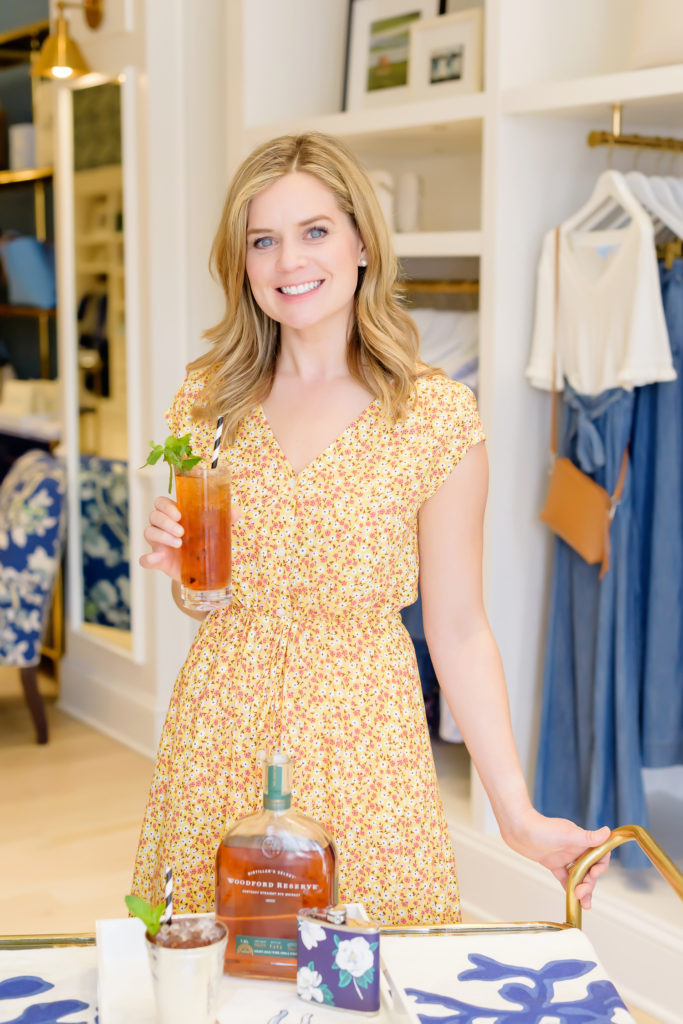 What are you most looking forward to during this year's Derby?
What I am most looking forward to during this year's Derby season are the early mornings on the backside watching the horses breeze. As a horsewoman, there is nothing greater than the sounds, sights, and smells of those early mornings.
I'm also looking forward to raising my glass of Woodford Reserve to toast the 145th running of the Kentucky Derby prior to the race with everyone gearing up to watch at the track and around the world.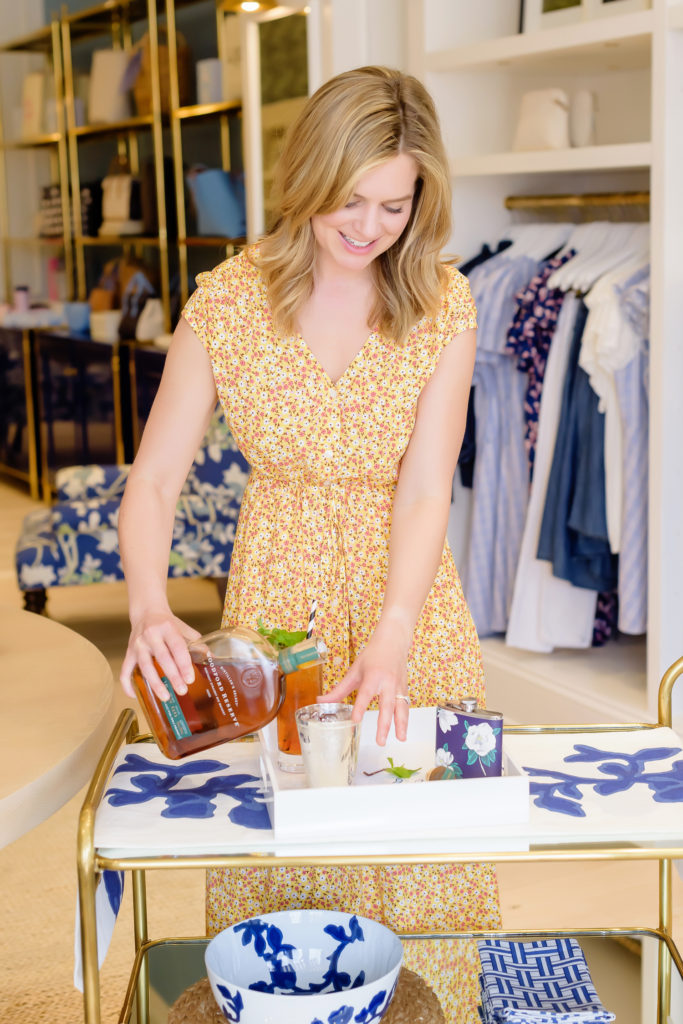 What's your best advice for finding the perfect dress for the Derby?
Go for something that is bright and maybe a floral print. It is also very important to keep comfort in mind. Make sure you can easily walk in your shoes and move in your dress; Derby is a long day.
It's also important to keep the temperature in mind, springtime in Kentucky can be very unpredictable. Be sure to have a light jacket or raincoat on hand!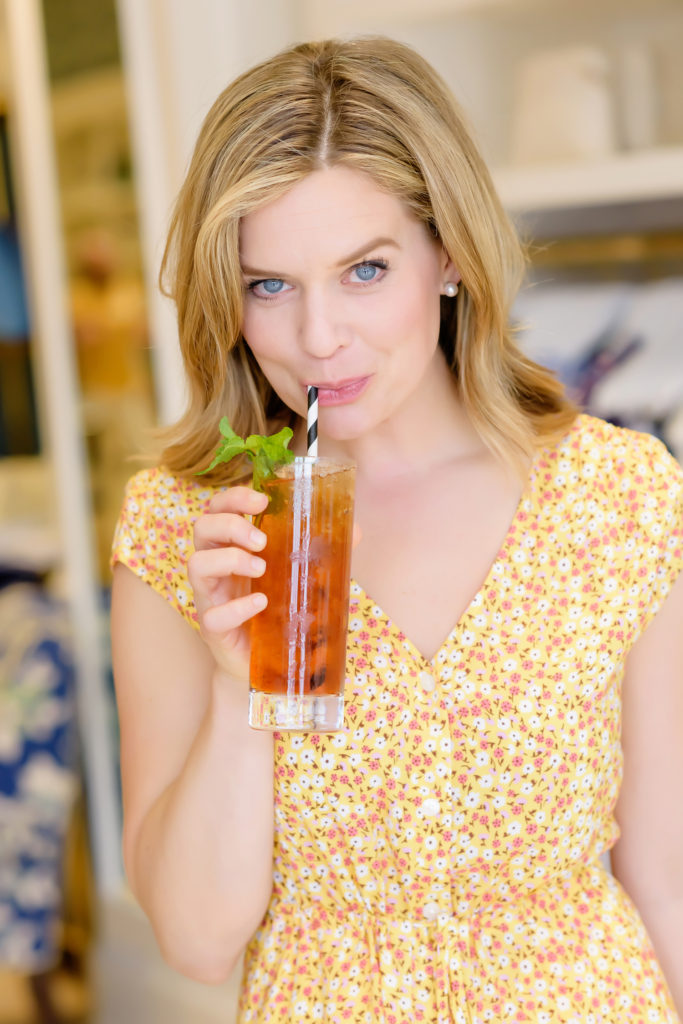 Which Draper James dresses would you choose to wear for the Derby?
Gingham Love Circle: You can never go wrong with gingham for Derby, plus it's a classic comfortable fit that complements any figure.
Linen Embroidered Dress: This is adorable; the color is light and screams spring; and the ruffle detail is fun and flattering. I love the back of the dress with the triangle cut out, just an all-around fun dress!
Lace A-line Dress: This dress is perfect for a more formal Derby look. The white lace will go well with any pop of color, so go crazy with a bold hat or fascinator!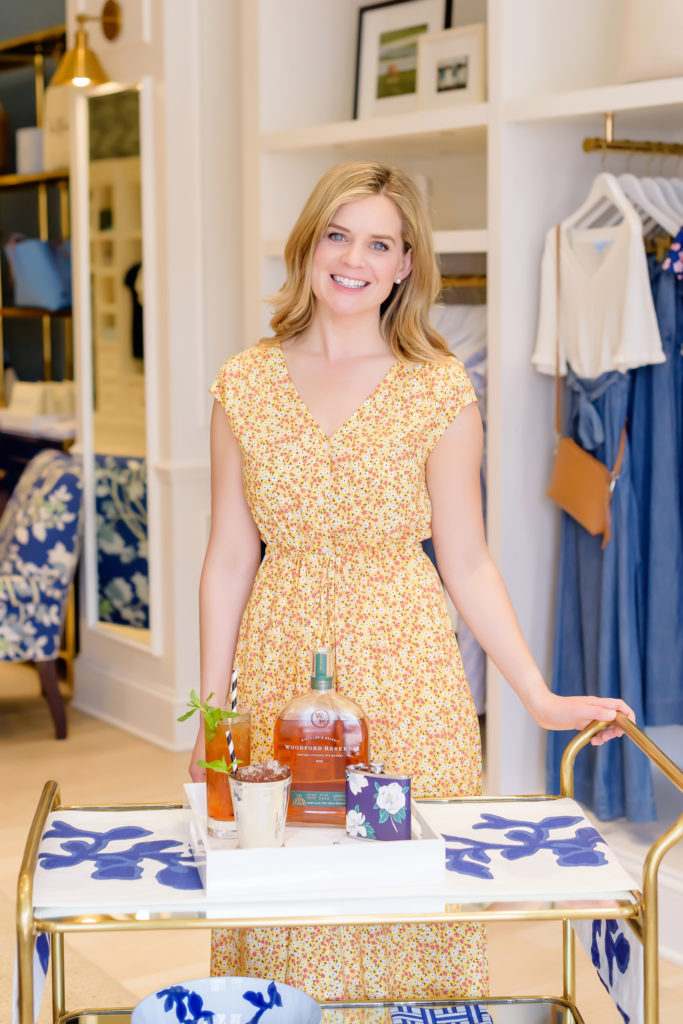 Which Draper James bag would you bring to the Derby?
The Leather Half Moon Wristlet is the perfect bag for Derby. They limit the size of the bag you're allowed to carry, so this wristlet fits the size requirements, complements any Derby outfit and will still hold all your essentials.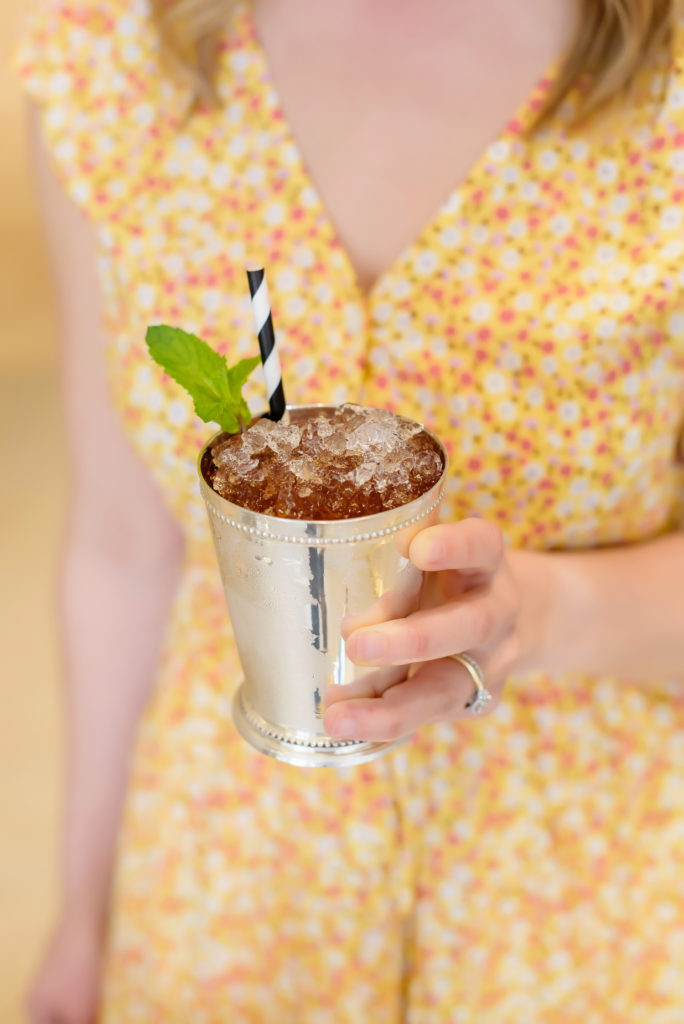 Woodford Reserve Mint Julep Recipe
Ingredients
2oz Woodford Reserve Distiller's Select Bourbon
1/2oz simple syrup
Directions
Rub mint leaves inside the cup, then pour in your bourbon and simple syrup.
Fill with crushed ice.
Garnish with a sprig of mint.
Place your straw next to the mint so you breath in the mint aroma as you sip.
Can be served in a silver mint julep cup or in a tall glass as pictured.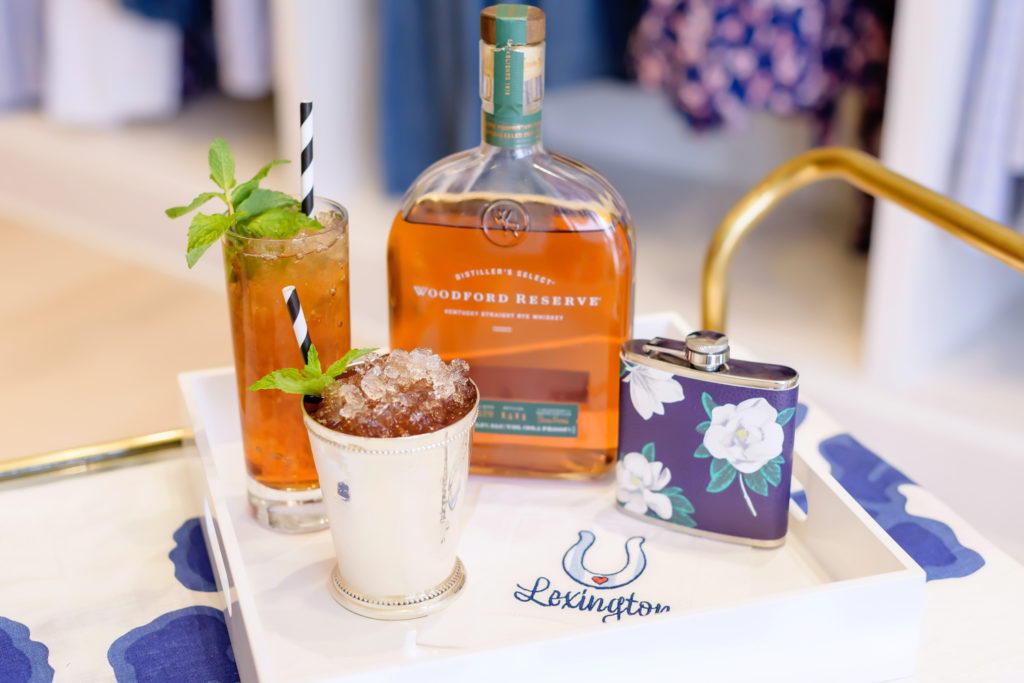 Bonus recipe: the WR Spire
"The WR Spire is one of my favorite drinks: It's simple, easy, refreshing, and most importantly delicious! This can also be modified for your at home Derby party; scale it up to make pitchers, and leave out the bourbon for an easy mocktail."
WR Spire
Ingredients
1.5 oz Woodford Reserve Bourbon
2 oz Lemonade
1 oz Cranberry juice
Crushed ice
Lemon twist for a garnish
Directions
Combine the bourbon, lemonade, and cranberry juice in a rocks glass filled with ice.
Stir the mixture, garnish with the lemon twist and serve.
WR Spire Pitcher Recipe (2 Liter)
Ingredients
21 oz Woodford Reserve Bourbon
28 oz Lemonade
14 oz Cranberry juice
Directions
Pour over ice and garnish with a lemon twist.
Photos by Kristin Tatem