Real Women, Real Clothes: Natasha Murphy, Founder of Nicely Built
Our next chapter of the "Real Women, Real Clothes" series brings us to Atlanta, home to our fourth Draper James store and Natasha Murphy.
Natasha is the founder and principal of Nicely Built, a studio specializing in e-commerce websites and digital strategy. It is there she spearheads projects that help grow and define the online presence for a large range of small businesses. In the past, Nicely Built has even worked with Draper James pals Waiting on Martha and Amy Mills of 17th Street Barbecue.
Nine months pregnant when these photos were captured, Natasha is now mother to a beautiful baby girl, Daisy James. Hear from the new mom below, and shop her (maternity-friendly!) Arrow Rib Knit Dress here.
Tell us about yourself.
I'm from the tiny little town of Between, Georgia (population approximately 300). Roughly halfway "between" my alma mater, University of Georgia (Go Dawgs!) in lovely Athens and my current home in Kirkwood, Atlanta.
That geography has been the trajectory of my life. I grew up in a small town, studied at UGA for my undergraduate and graduate degrees, and moved to the big city to expand my small business, Nicely Built.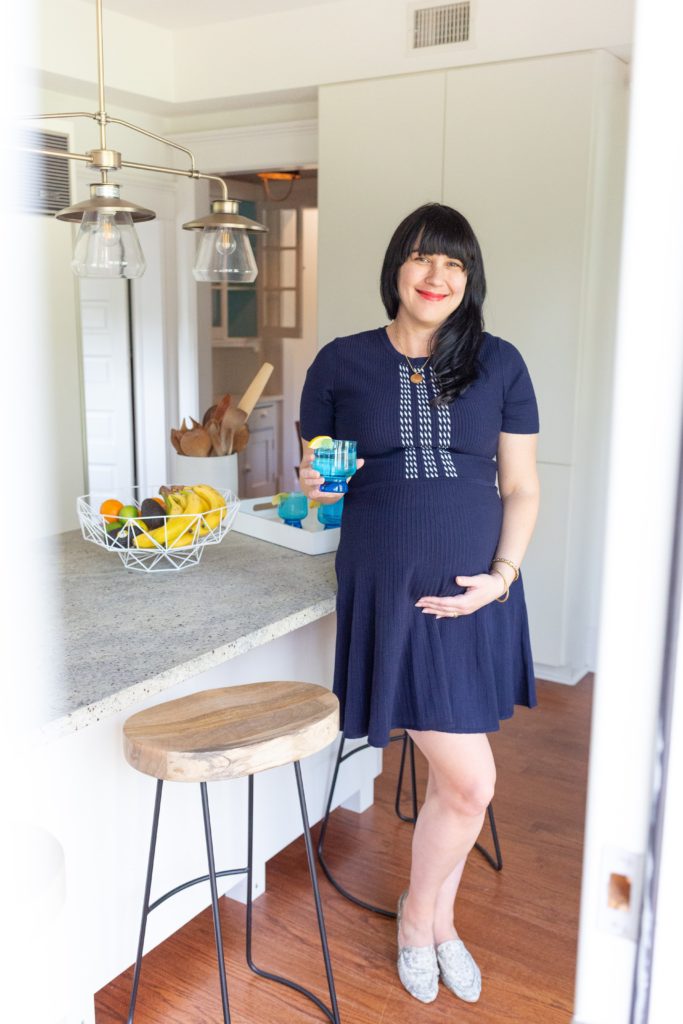 What's the best piece of career advice you've ever received?
When I was first starting out professionally, my entry level salary had me feeling pretty disheartened. My father, also a small business owner, sagely told me, "You have to make $50 before you can make $500, and you have to make $500 before you hit $5,000."
This incremental approach to growth and profitability has really sustained me over the years.
Best advice about motherhood you've ever received?
The best motherhood advice I've received was from a friend who encouraged me to really take the time to soak up every little detail of the new baby. In this world of constant connection and distraction, breaking an iPhone habit is a lot easier said than done.
But only a week into being mom to Daisy James, I've noticed my mood shifting away from distracted to centered. Don't get me wrong, I still do a fair amount of online browsing and shopping!
What's your favorite thing about living in the South?
The food! I'm always up for a good biscuit (preferably with butter and preserves) and ambrosia salad is one of my all time favorite dishes.
Summer in the South also holds a special place in my heart. Growing up, we'd mainly use an attic fan on hot nights. That sound combined with the chirps and buzzes of crickets and cicadas is like a lullaby for me to this day.
Favorite "Southernism?"
"Mouth of the South" gets me every time. I was a very chatty kid and have heard this phrase said in an exasperated tone quite more than once.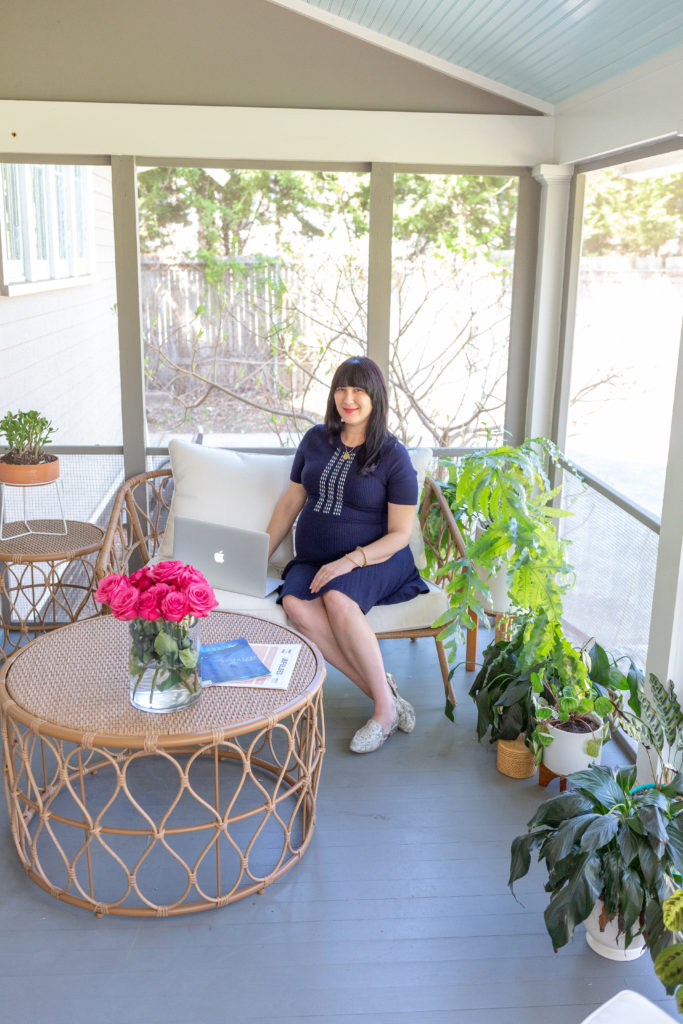 What part of motherhood are you most excited about?
I'm most excited to raise our baby girl during a time when more and more women are studying and working in STEM related fields. I've always loved my work, but the early days did feel awkward at times because there were just so few other women around.
What was the most challenging part of running your own business while being pregnant?
The hardest part of running a small business while pregnant was planning my own special version of maternity leave. Because we are such a small company, me going totally offline was never a realistic option.
So working through the logistics of offloading the majority of my day-to-day was definitely a challenge!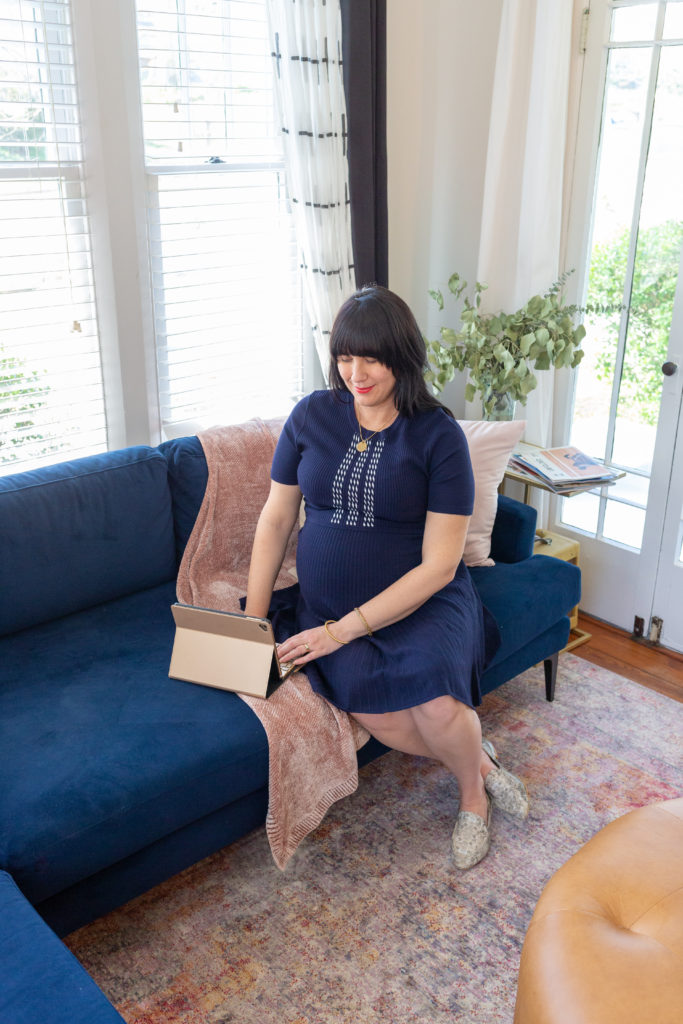 Photos by Jess Winchester