See Reese's Birthday Cards Created by Louisville's Maizie Clarke
It's no surprise that we love to celebrate birthdays at Draper James, especially Reese's big day, so March 22nd is always full of fun times and cake. Always cake.
For Reese's birthday this year, we gifted her this reversible leather tote, which we've deemed Reese's Limited Edition Birthday Bag.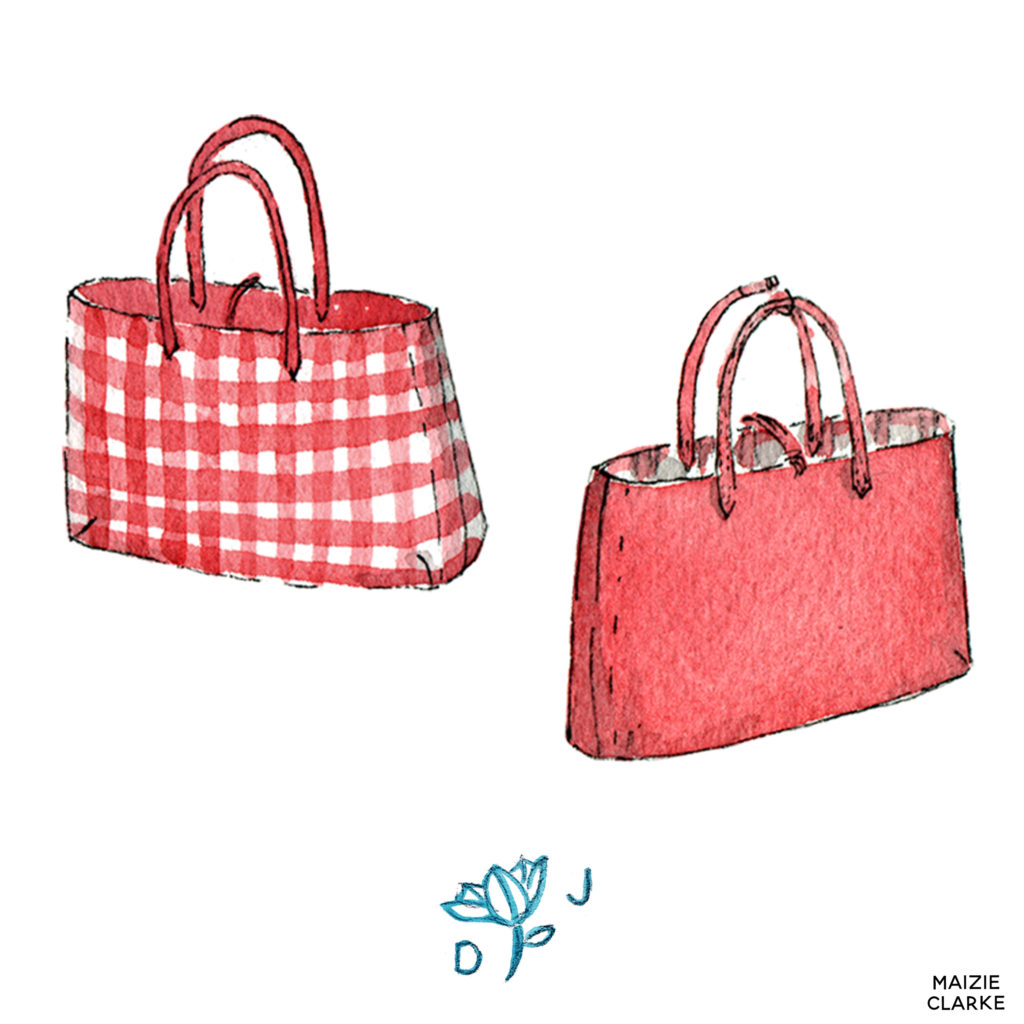 But it's not a birthday without a birthday card, and Maizie Clarke, an illustrator based in Louisville, provided her talents to help out in that department.
We can't wait for you all to meet Maizie and see her bright, beautiful birthday card illustrations below.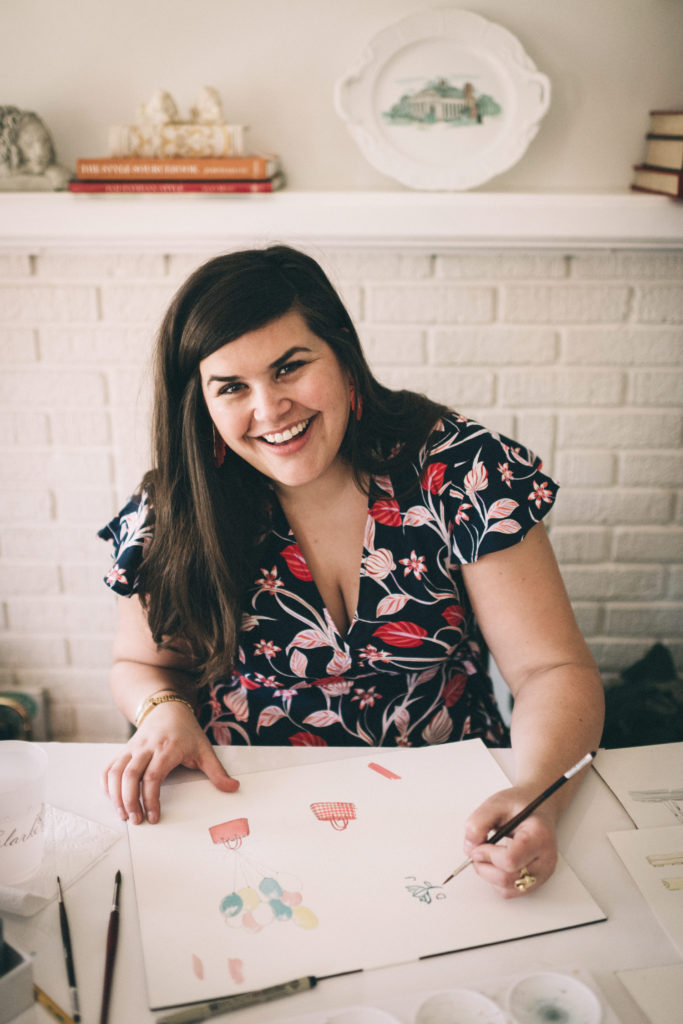 Tell us a little about yourself.
I'm an illustrator originally from the Washington, D.C. area, now living and working in Louisville, Kentucky. I own Maizie Clarke, LLC, a business specializing in ceramic serving pieces and kitchen linens featuring my original illustrations.
We work primarily with boutiques, museums, and corporations creating custom gift collections. I made Louisville my home in 2014 and have loved the life I've built here; last year I adopted Hattie, a goofy rescue pup.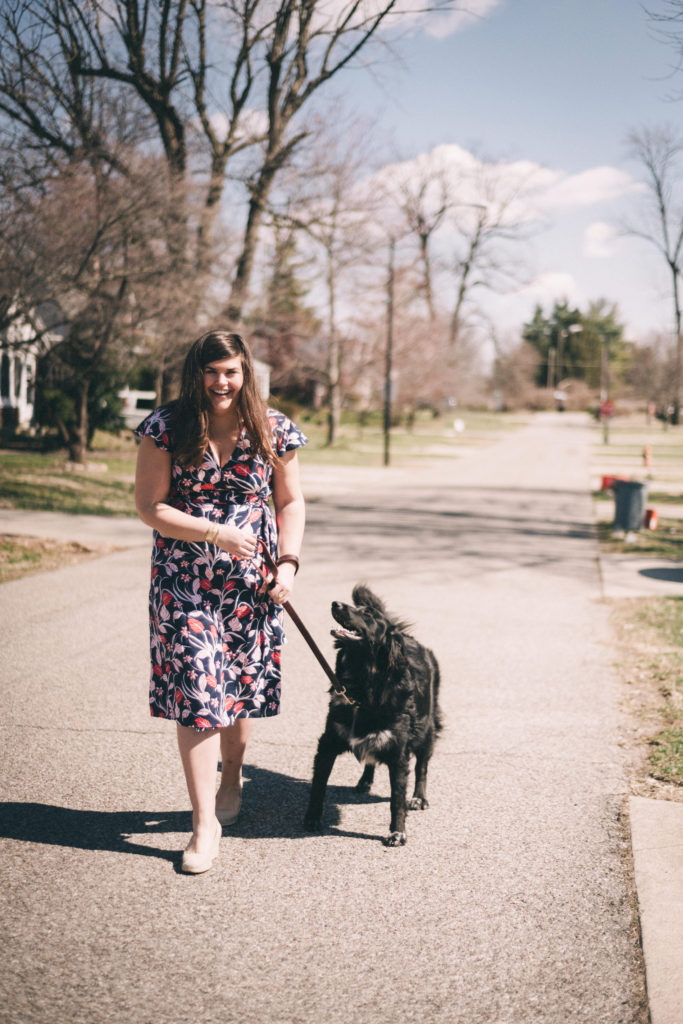 How did you get your start illustrating?
I have always loved drawing; my mom very much encouraged me growing up. For years I have created paintings to gift to friends and family, and from there, I received commissions for illustrated house portraits and that became essentially how I began my company.
A good day is one that I spend in the studio, painting, with Hattie snoring at my feet.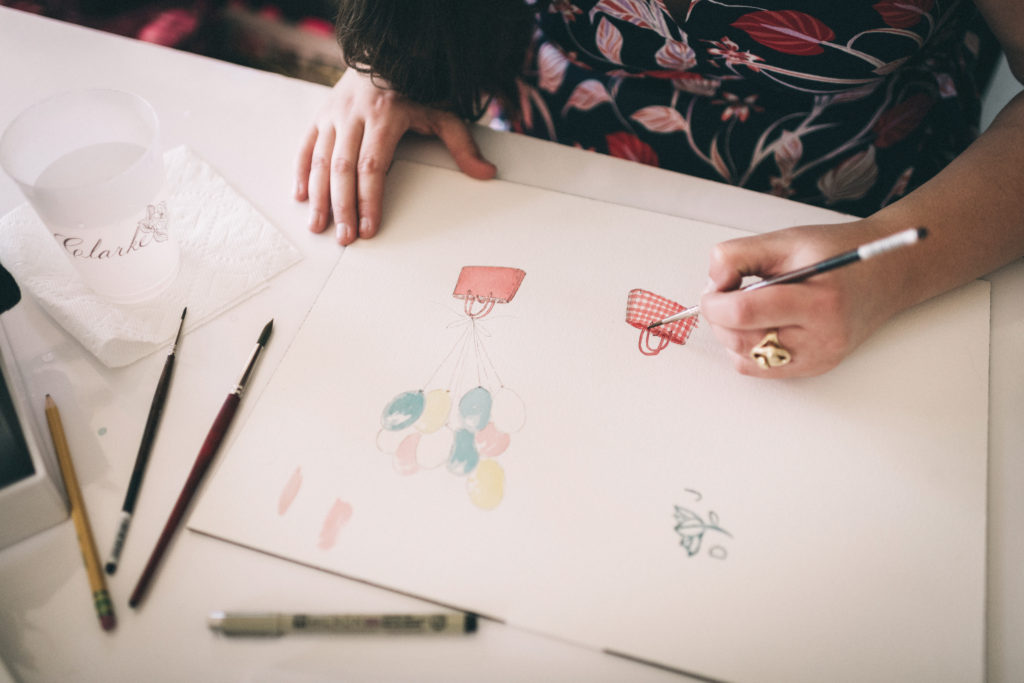 What was your inspiration behind the illustrations of Reese's Limited Edition Birthday Bag?
I love the mix of color and pattern of the birthday bag and thought that it just exudes happiness and fun, so balloons had to be added to the celebration.
The classic aesthetic of the Draper James brand was just a fun place to gather inspiration, too! Who doesn't love a gingham and a stripe in classic colors?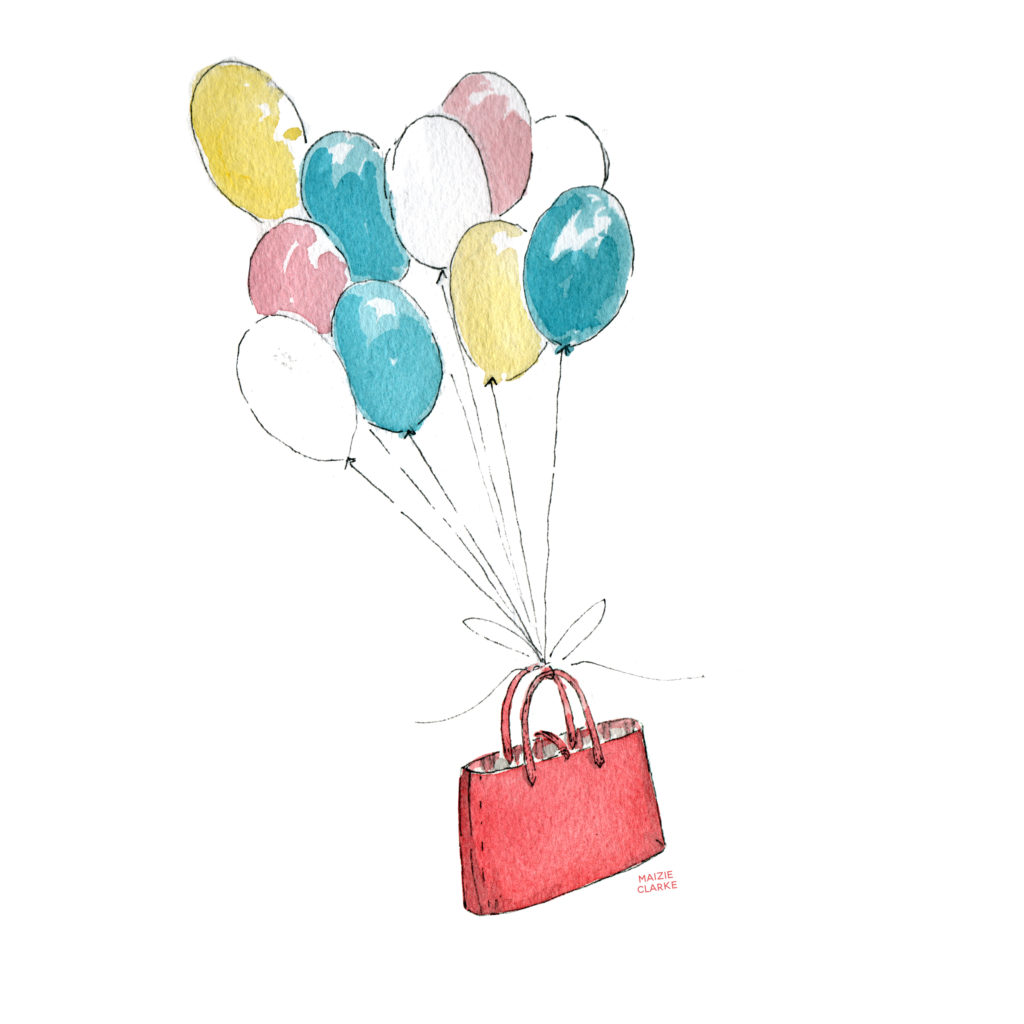 What drew you to the Linen Wrap Dress?
I love wearing floral patterns, and the Linen Wrap Dress is such a wonderful floral. The length of it makes it a little more dressy than other sun dresses in my closet; I can't wait to pair this with a jean jacket or a blazer going into the fall season!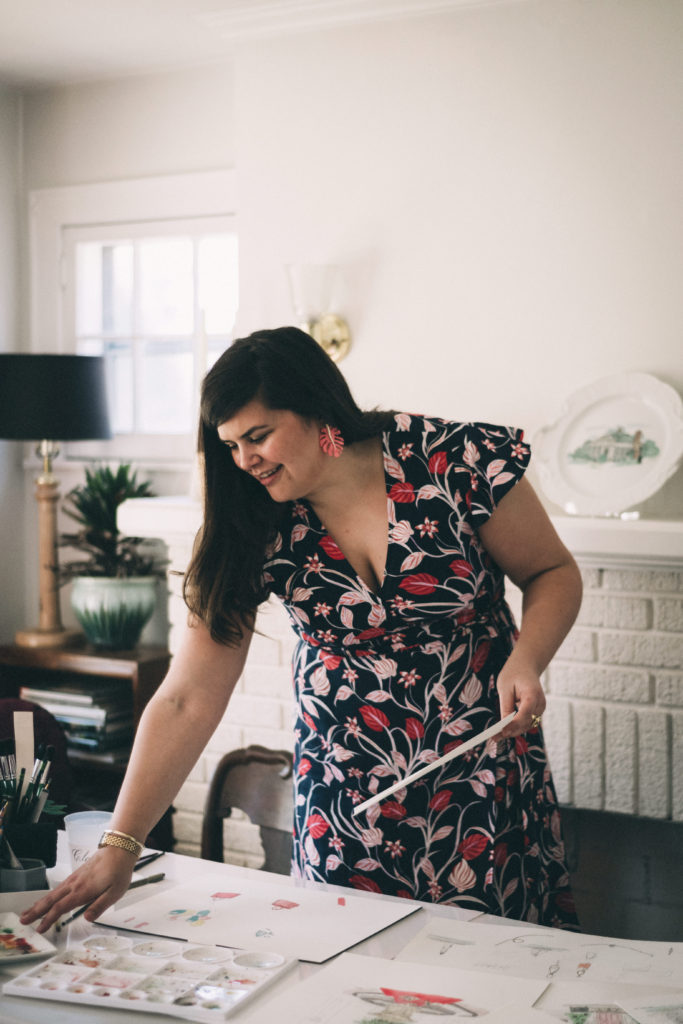 Favorite "Southernism"?
Whenever I hear "My Old Kentucky Home," it makes me smile.
I remember watching the Derby growing up, and now living in Louisville, I quickly learned that Derby isn't a day, it's a season.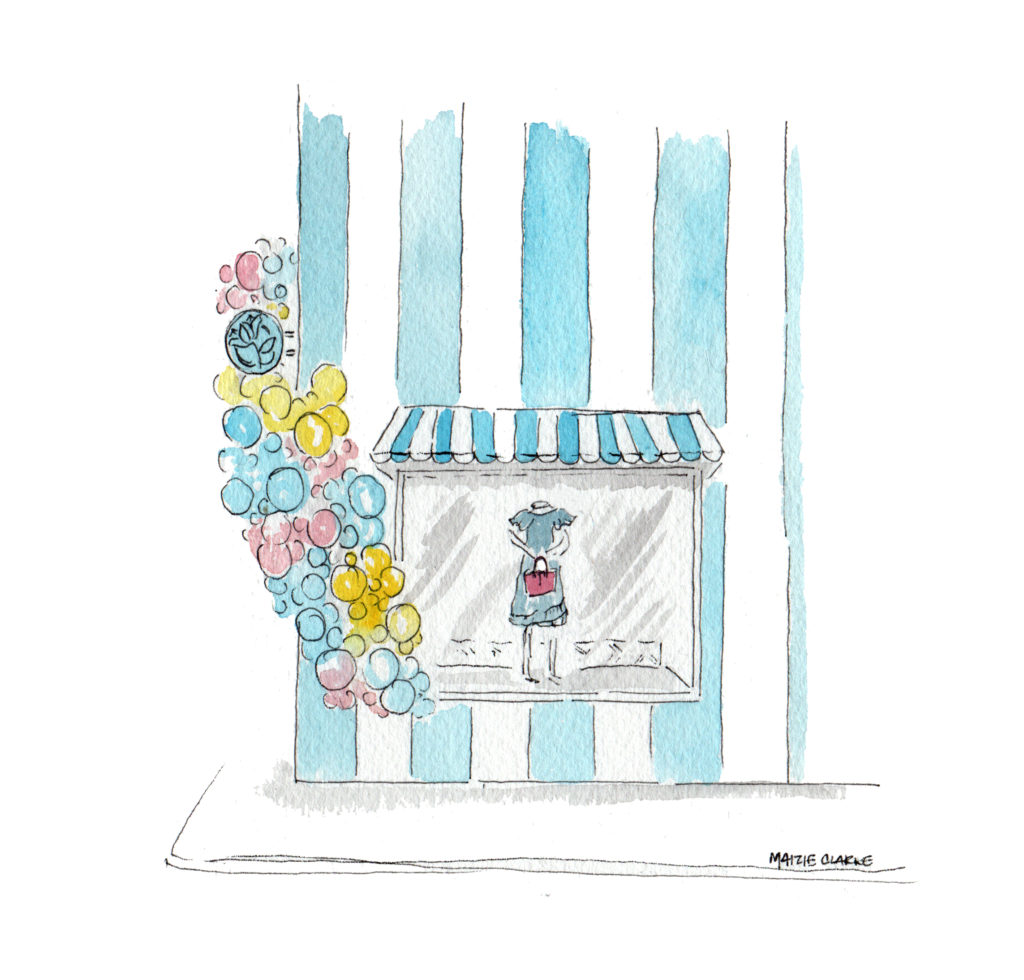 Favorite Reese movie of all time?
"Legally Blond," it's an amazing combination of girl power and comedy.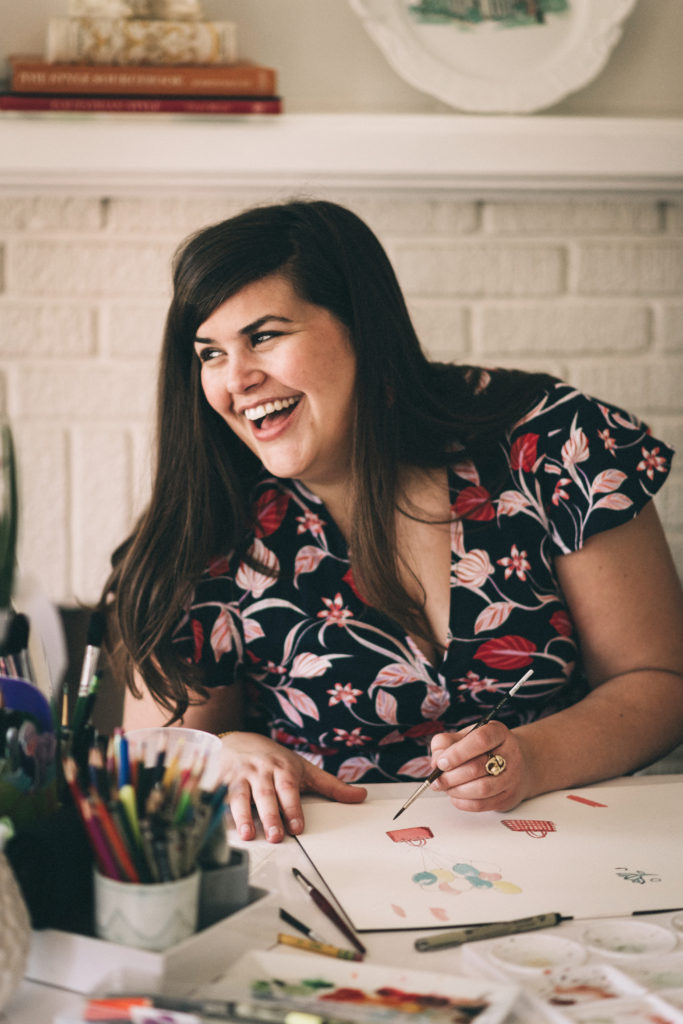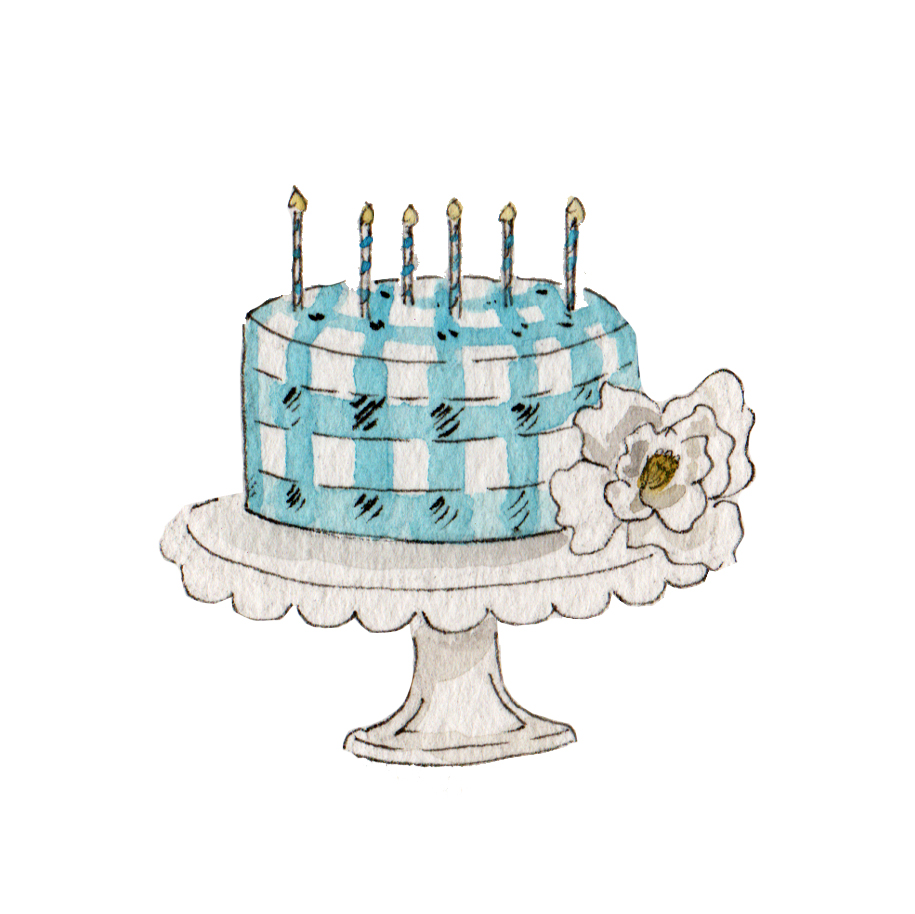 Happy Birthday, Reese!
Photos by Sarah Katherine Davis