Come On In: How Photographer Lucy Cuneo Makes Her Home Festive for the Holidays
There's no place like home, especially during the holiday season.
That's why we wanted to have photographer Lucy Cuneo show us how she gets her Charleston home ready for the holidays.
Garland, wreaths, and a touch of Draper James made her home one of the most festive we've seen!
Keep scrolling to hear more from Lucy, and see the beautiful images of her merry Southern home.
---
We have had so much fun getting into the holiday spirit over here!  When our baby was born, we made a promise to make his life as magical as possible.
This has translated into going over the top for the holidays, from draping the house head to toe in garlands to picking up extra votives and making sure it feels very cozy.  I love how the Draper James holiday glassware adds a bit of sparkle and fun to our collection — they inspire me to break out the champagne!
We set a Christmas table in similar gold tones and added a punch of green with the napkins to draw out the garlands in the background.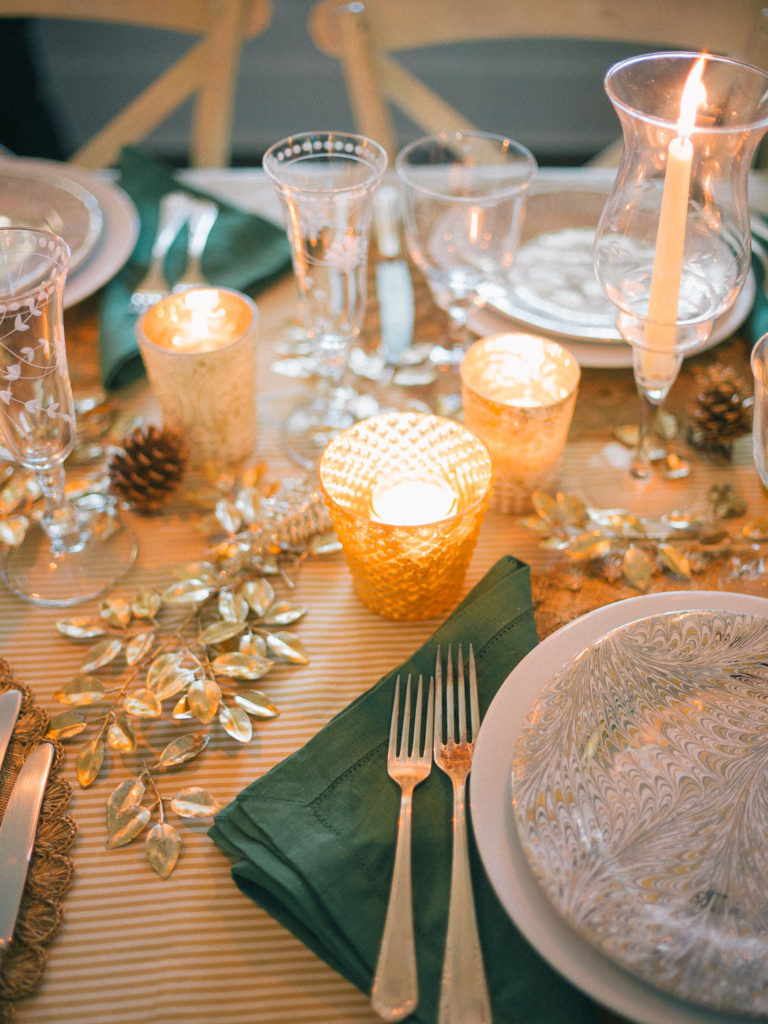 Honestly though the whole table was set around the Annabeth Sweater Dress which is the most beautiful burgundy color and is perfect for the holidays!
It is comfortable and flattering and SO feminine; it is my holiday dress now which I will be wearing to lots of parties around town!
I have also had my eye on the Carolina Check Coat and LOVE how festive it is. It was perfect for picking up our Christmas tree and wreath in and is also the ideal weight for winter, warm enough to wear a shirt underneath but also with room for a sweater for chillier days.
Thank you to Draper James for letting me show off a bit of how we get into the Christmas spirit! xx Lucy
---
What are your favorite things about the South during the holiday season?
The weather! I love November and December in Charleston. It is the most beautiful time of year: crisp, bright and beautiful.
My family comes down every year, and it is such a pleasure to entertain and welcome those we love at home.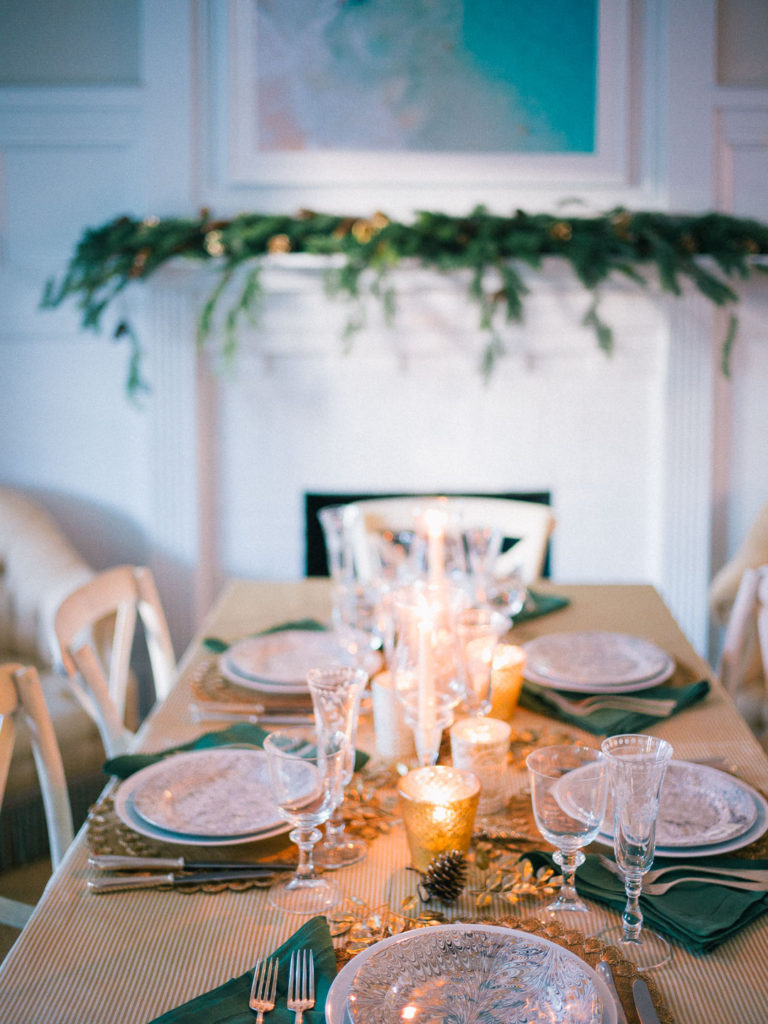 How did you choose to style these pieces? 
Oh my gosh I love these pieces!  The dress feels so feminine and is SO comfortable.
I was threw together a gold and green table which I thought matched so well with this beautiful deep red.  I have worn the coat non stop since it arrived; it pairs well with black tights and a skirt, a camel sweater and jeans, or a white button down and riding boots!
These glasses are the most fun to welcome guests and kick off the evening with holiday cheer!
What's the number one mistake people make when entertaining during the holidays?
Getting stressed — even when we're entertaining big groups, I try to remember that it's about the company, and if it all goes south, we'll order pizza!