6 Tips for Hosting a Flawless Southern Brunch
Abby Green — Draper James Girl, etiquette instructor at Southern Grace, and face of the Instablog @putonkindness — made her debut on the Love, Reese blog with her essential Southern etiquette rules.
She's back again, this time wearing the Draper James Lace Rosslyn Dress, with another set of rules everyone, Southern or otherwise, should know: how to host a Southern brunch.
---
Living in the South comes with a lot of traditions, and one of my favorites is celebrating a special occasion with brunch.
Whether the brunch is for a simple gathering or a special occasion, here are a few tips that may be helpful when hosting.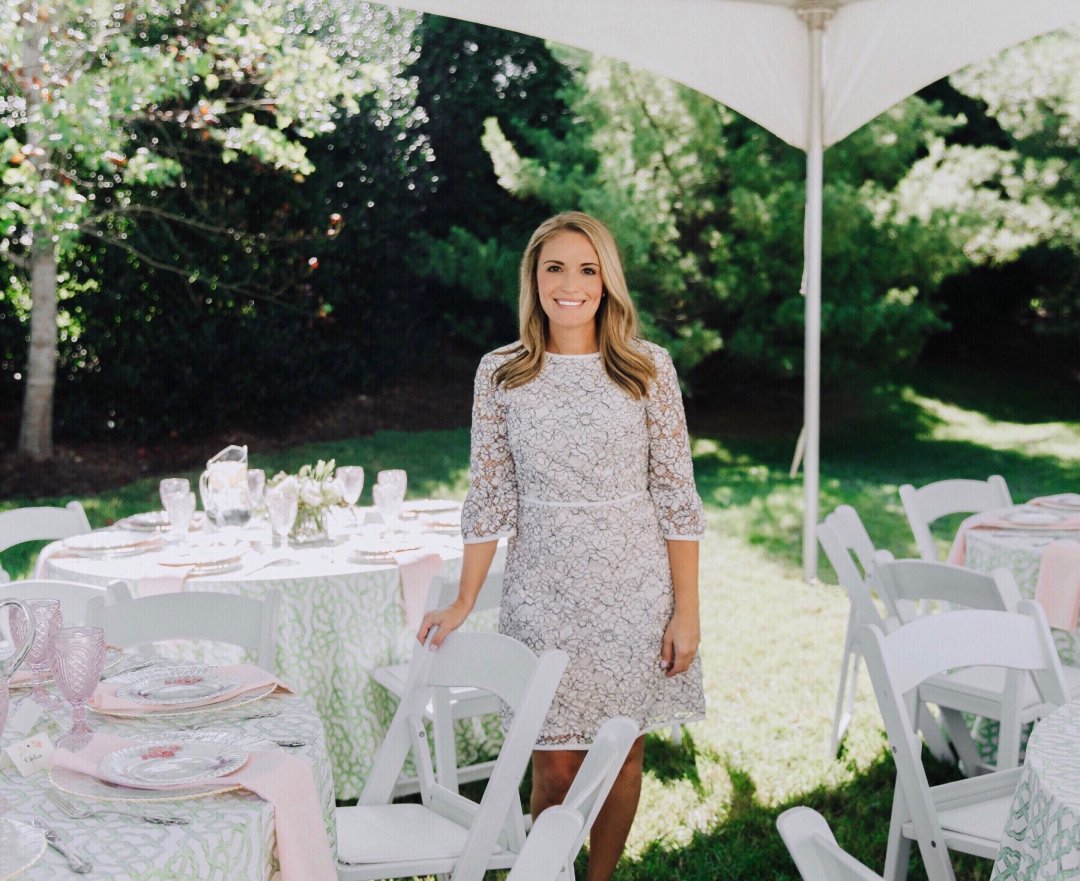 1. Always have fresh flowers. It can be as simple as clipping a few flowers or magnolia leaves from your yard (because what Southern woman doesn't love magnolias?) and arranging them in a vase.
The arrangement doesn't have to be anything extravagant. However, if you want your brunch to feel a little more fancy, you may hire a florist to create a centerpiece for your table and small arrangements to place throughout your home. Fresh flowers in the entryway, powder room, and kitchen add a nice touch.
2. Create a welcoming atmosphere. My mom has always taught me the importance of engaging the senses of your guests.
Having candles lit will help your home smell inviting. My favorite is the Orange Blossom Special Candle by Draper James. Your home also needs to be pleasing to the eyes.
Everything should be clean and tidy so your guests feel relaxed and can easily enjoy their surroundings. Soft music playing in the background helps ease any awkward silences and creates a comfortable environment. Of course, the food is the star of the show, so you'll need to plan on having a delicious spread for your guests to enjoy.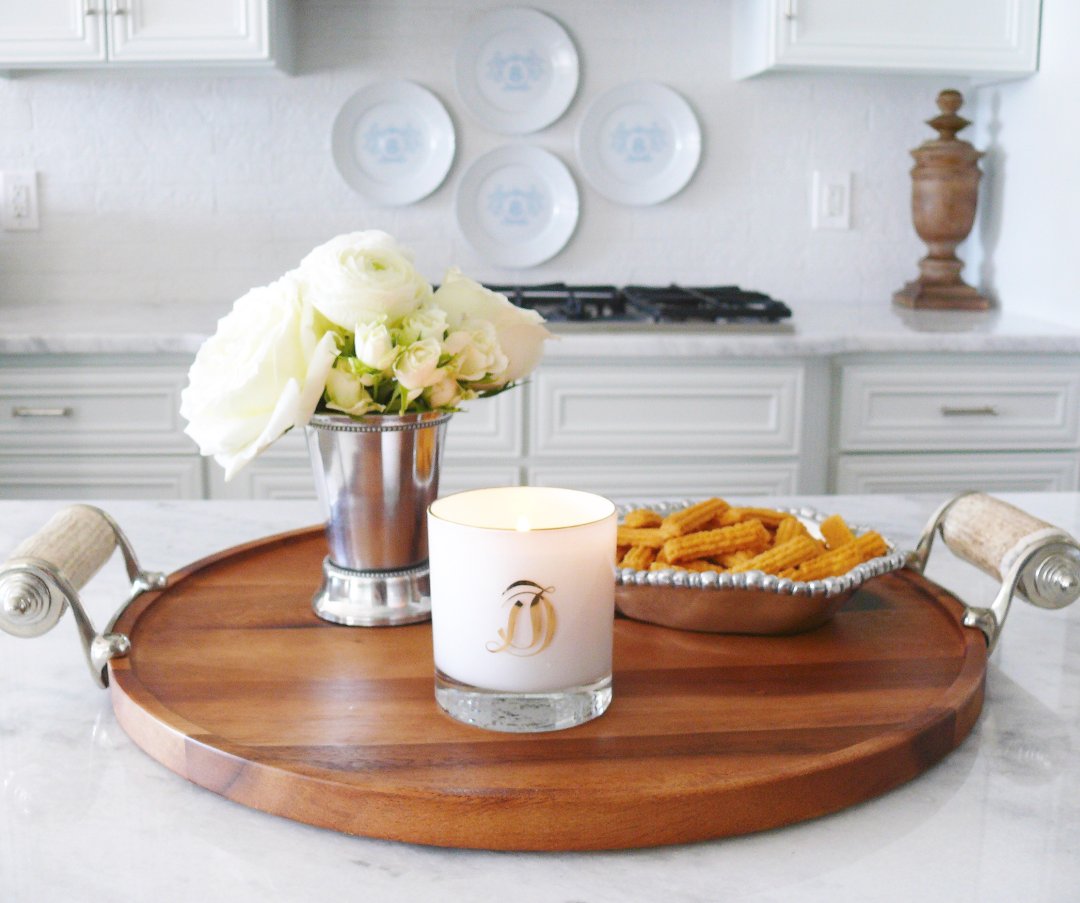 3. Plan the meal for your guests in advance. You may serve breakfast food, lunch food, or a combination of both. Just be sure to include a savory dish and a sweet dish.
I typically lean toward serving breakfast food. Some of my favorites are fresh fruit, sausage and egg casserole, bacon, cheese grits, hash brown casserole, and sweet pastries.
I also like to serve orange juice, fruit tea, and coffee. And don't forget the sweet tea, because Southern women love their sweet tea!
4. Set the table with proper place settings. A tablecloth adds a nice touch and helps take your brunch up a notch. Place cards, cloth napkins, and china also make your guests feel extra special.
When deciding on the flower arrangement or centerpiece for your table, simply make sure it is low enough for your guests to see over it.
5. Dress for the occasion. There is an unspoken rule here in the South that it's better to be overdressed than underdressed.
When in doubt, simply go with something classic, timeless, and chic. I believe if you feel pretty, you act pretty.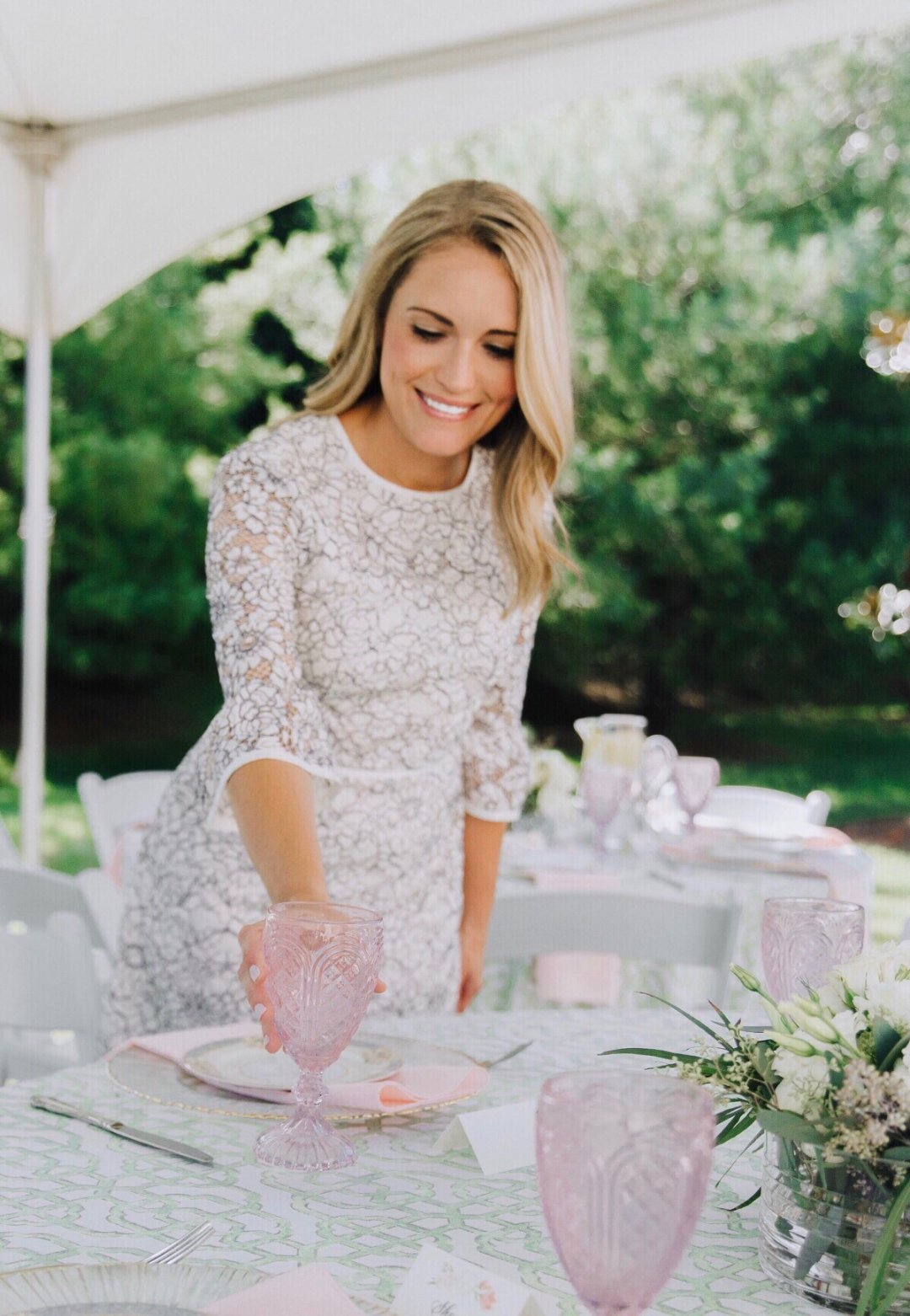 6. Remember that it is more important to bless your guests with kindness than to impress them with extravagant food and décor.
My sister always reminds me to "bless not impress," and if you can remember that, you are sure to throw a wonderful Southern brunch for your guests. Just relax, be yourself, and have fun!
Photography by Autumn Ward Photography
Floral Arrangements by Lori Sain Smith of Daffodilly Design