DJ on the Road: An Expert's Guide to Georgetown
One of the things we love most about the South is the variety of amazing cities there are to visit.
Nashville, of course, Dallas, Lexington, Savannah, Atlanta, Charleston, New Orleans… the list goes on and on.
The food, the scenery, the shopping, and the people are so unique to each location, and each is just as darling and hospitable as the next.
If you've already visited the previously mentioned cities, we have another charming Southern location we think you should check off your bucket list.
Washington, D.C. Specifically, the Georgetown neighborhood.
If you're familiar with the city guides on the Love, Reese blog, you know we love having the cities' very own take us around on virtual guided tours. This time, Julien Garman of the blog It's Julien put together a city guide to Georgetown just for us.
The Northern Virginia native says, "When I was younger, D.C. was a place to come see the monuments and museums… Now it's so much more. The food scene is growing so quickly, and each neighborhood has its own distinct characteristics."
And yes, there's more to Georgetown than cupcakes.
What's your favorite thing about Georgetown overall?
This is so hard, but I think it'd be how beautifully it's taken care of. The neighborhoods are so fun to wander around, with ivy-walls and the prettiest flowers everywhere. Lots of photo ops for those who are inspirited by pretty scenery.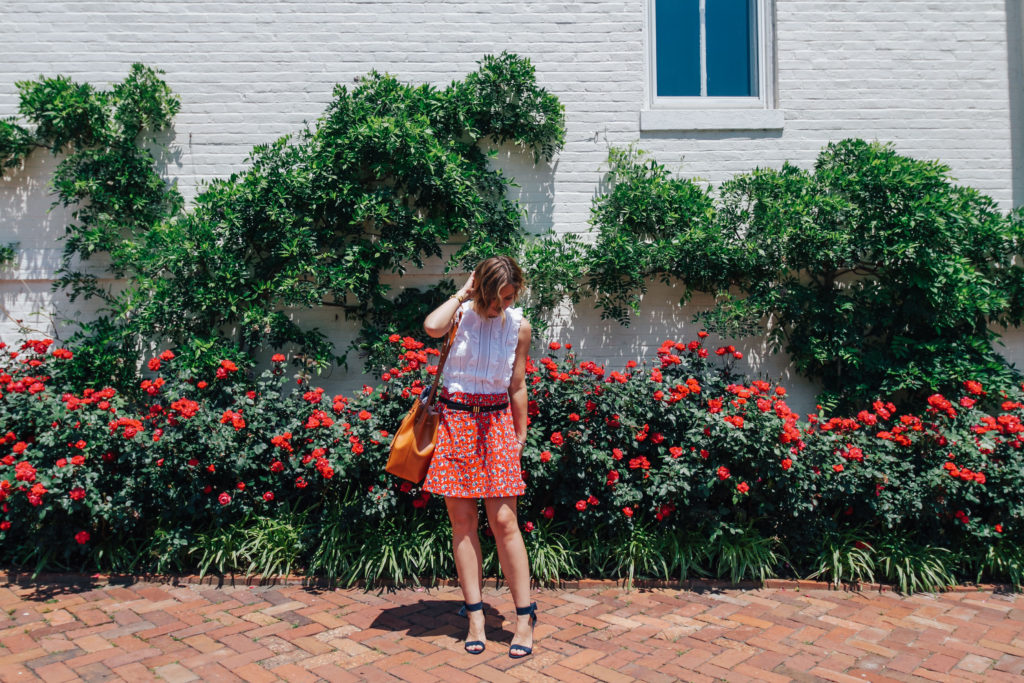 Best place for brunch in Georgetown
Ladurée JUST opened in Georgetown, and I cannot say enough great things about their food. While they're known for their delectable macarons, their avocado toast, fresh granola, and fresh-squeezed juices are not to be missed.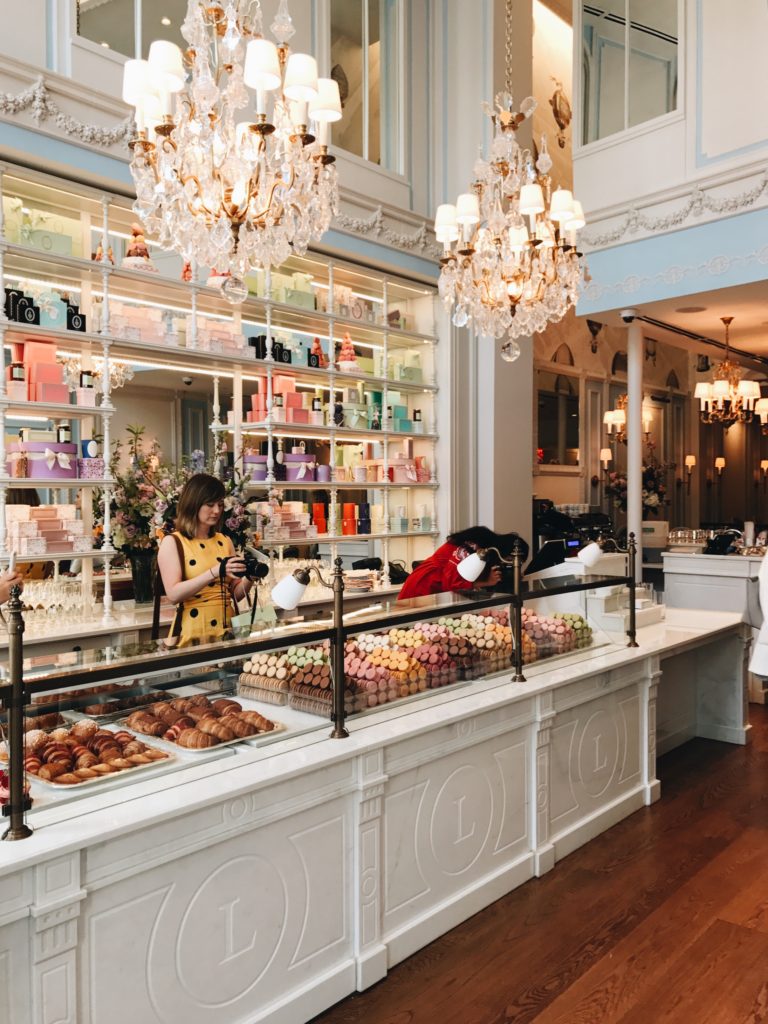 Best coffee shop in Georgetown
This one is a tie for me. I love Grace Street Coffee because of their super clean aesthetic, and there's also South Block Juice inside so I can also get my acai bowl fix.
But Baked & Wired has the best quality coffee in my opinion. It has more of a hippy-vibe and is always crowded. If you go, don't forget about their cupcakes! They're the best around town.
Best lunch spot in Georgetown
Malmaison! This darling french cafe is one of my favorite hidden secrets in Georgetown. Their food is great, and the atmosphere is phenomenal. It always has fresh flowers, high ceilings, and lots of natural light for the Instagrammers out there.
I also love Chaia, a farm-to-taco eatery right off Grace Street. Their ingredients are the freshest, and although it's completely plant-based, it's definitely a favorite among meat-eaters, too.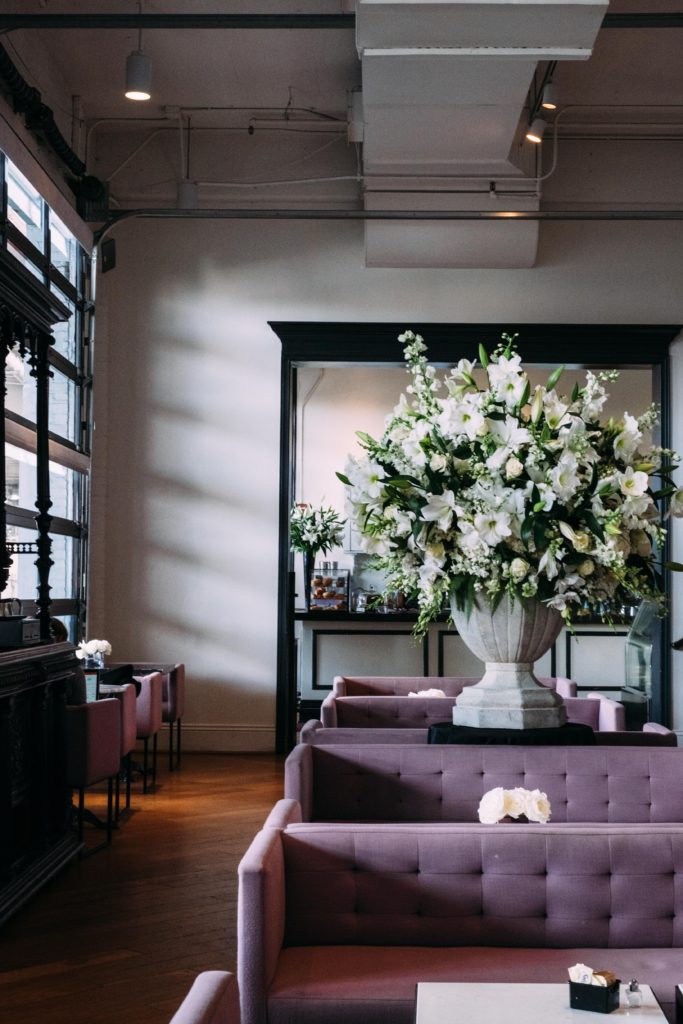 Best dinner spot in Georgetown
If you don't mind spending money, I love visiting Fiola Mare. Their Italian is top-notch, and they also have a great selection of seafood dishes.
Chez Billy Sud is also raved about if you want to rub shoulders with politicians and celebrities alike. For something on the more affordable, quick side, I can't get enough of &Pizza. Their service is always great, and I get my food fast (very important when a blogger is hungry!)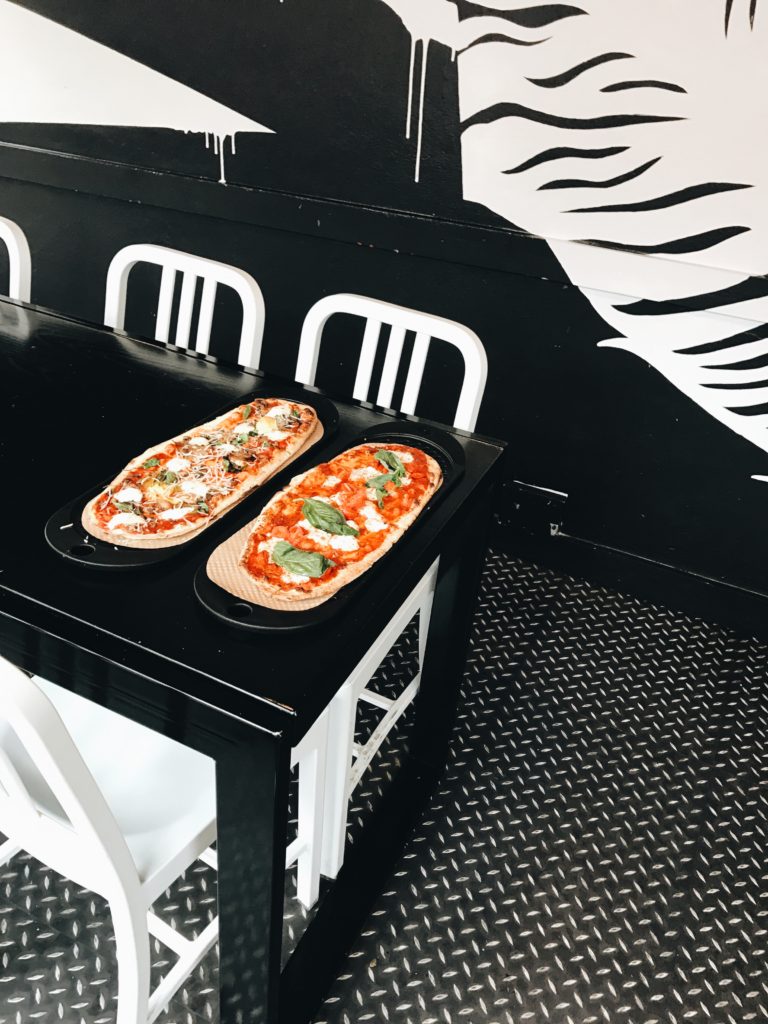 Best place to shop in Georgetown
While M Street has the big name shops that I like, my favorite shop has to be Lynn Louisa. They carry all the best California-cool brands, and everything is really curated. I find something I love every single time I visit.
https://www.instagram.com/p/BT5IwiWjNHM/?taken-by=juliengarman
Best cultural activity in Georgetown
To be honest, one of my favorite things to do in Georgetown is pop into Dean & Deluca and buy lots of cheese, bread and small bites for a picnic by the canal! It feels like such a French thing to do! I've also really enjoyed kayaking on the Potomac. It gives such a beautiful vantage point of Georgetown and the Kennedy Center.
What should someone wear in Georgetown in the summer?
A sundress for sure! People in Georgetown like to dress up a bit, so when we go, I'll throw on a pretty, summery dress with wedges or leather sandals!
(You can find some perfect options here.)
Happy travelin', y'all!