Women Who Inspire: Ariana Pierce
Our Women Who Inspire series continues with yet another amazing, ambitious, and all-around awesome Southern gal: Ariana Pierce. We first discovered Ariana as fans—along with tens of thousands of others—of her Instagram, which functions as a visual diary of her outfits as well as the people, places, and things that catch her eye.
Yet as we got to know Ariana better, we learned that she is way more than her keen eye for style. The beauty guru runs Superstar Nail Lacquer and Style Shoppe, an online nail color and accessories company she founded while still in college. She writes Ariana's Style Book, a popular fashion and beauty blog. And she is a sought-after motivational speaker and business coach, who recently penned Skip The Party Start a Business, a book she describes as "a good life guide to purposeful living, real love, and successful entrepreneurship."
Hear from Ariana below, and see how the Orlando, FL resident styles our Draper James Pinstripe Umbrella Shirtdress.
Who was your first mentor?
My first mentor was actually my mom, Stacia Pierce [an author and life coach, who is the host of the annual International Women's Success Conference in Orlando]. I've always loved how she inspires so many women around the world to live their dreams through her business and books.
What did you love to do as a child that could have helped predict where you are today?
As a child, I would create plays and perform them at my church and sell tickets. It actually got to a point where I hired a friend to help me sell the tickets. We charged each person $5 to see the productions and that was my very first business. My parents noticed that I had a thing for putting on shows and selling products as a kid, so they began to get children's books on becoming an entrepreneur. It was definitely a clue as to what I'd grow up to do!
What are three things you never fail to do every single day?
Pray, have 15 minutes of quiet time, and write in my journal. Having this daily routine has helped me to stay positive and ultimately manifest my dream life.
What advice would you give a young person whose dream is to follow in your footsteps?
Think big and stay focused. Thinking big helps you to think outside of the box. This is where creative ideas, concepts, and inventions are born.
I would also suggest creating a vision board by gathering pictures and words that describe what you want for your future. If you want to be an entrepreneur, paste down pictures of what that means to you and how you would want to live as that future CEO. What I've discovered over the years is that what you focus on, you magnify in your life, so having a board will help you to navigate towards your goals and achieve your dreams.
Professionally, what are you proudest of in the last 12 months?
I am so proud and thankful for the growth of my travel line, Style & Travel Girl. It's not just a product line; it's a community of girls who want to travel the world and discover new cultures in style. That has been my goal and dream all along: To inspire women to get outside of their comfort zones and see the beauty of the world around them.
Professionally, what are you most looking forward to in the coming 12 months?
I'm very excited about our new giving initiatives, which are rolling out later this year. My goal is to inspire young girls to travel. The more you see and experience, the better you are able to create your dream life. With special giveaways like payments for passports, cruises, and dream vacations, we'll be able to inspire others to see more and do more for their communities.
What do you wish you had more time to do?
I wish I had more time to create content. Sometimes my mind is moving faster than the time I actually have. That's why I'm a firm believer in keeping a planner because time has become very valuable to me.
This year I decided that I would set aside at least a week out of each month to just be home and create tools for other aspiring entrepreneurs who want to grow their brands online.
What's your personal fashion "uniform"—the styles or silhouettes you are most frequently drawn to?
I love a great printed tunic or shirtdress. They are perfect for a day in the office and can transition to a date night look. It's where comfort meets fashion!
What about being Southern influences your work?
Southern charm. The kindness and hospitality that can be found in most of the South is like none other, and I've decided to add that to my company's customer care and relations. It's our opportunity to hear customers out and relate to them on a personal level.
Favorite Southernism?
"Bless your heart" and "y'all" are my favorites!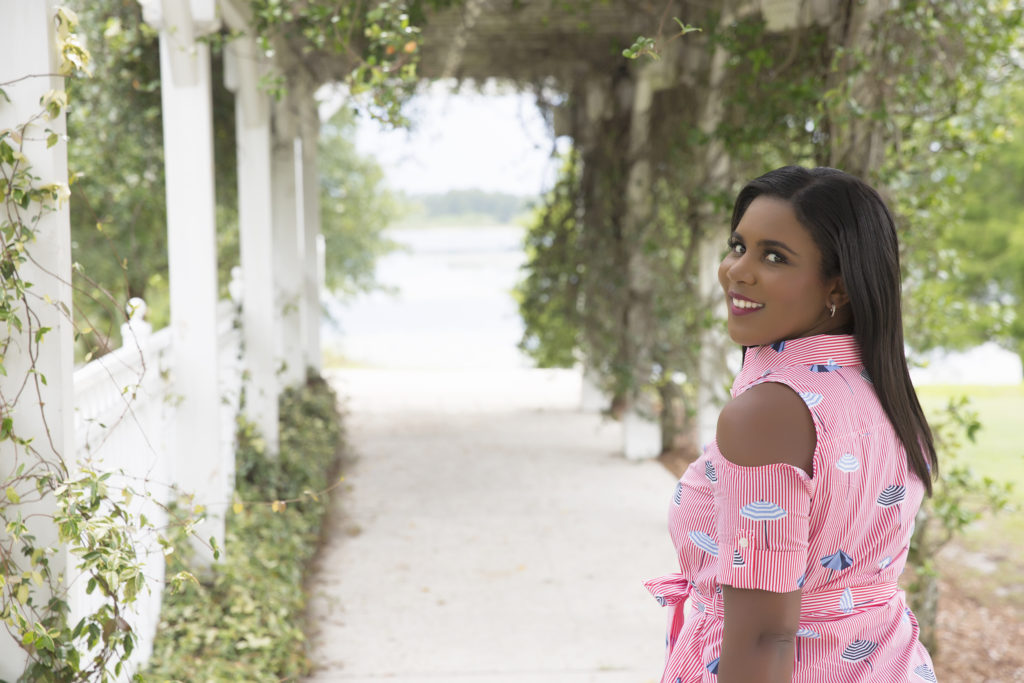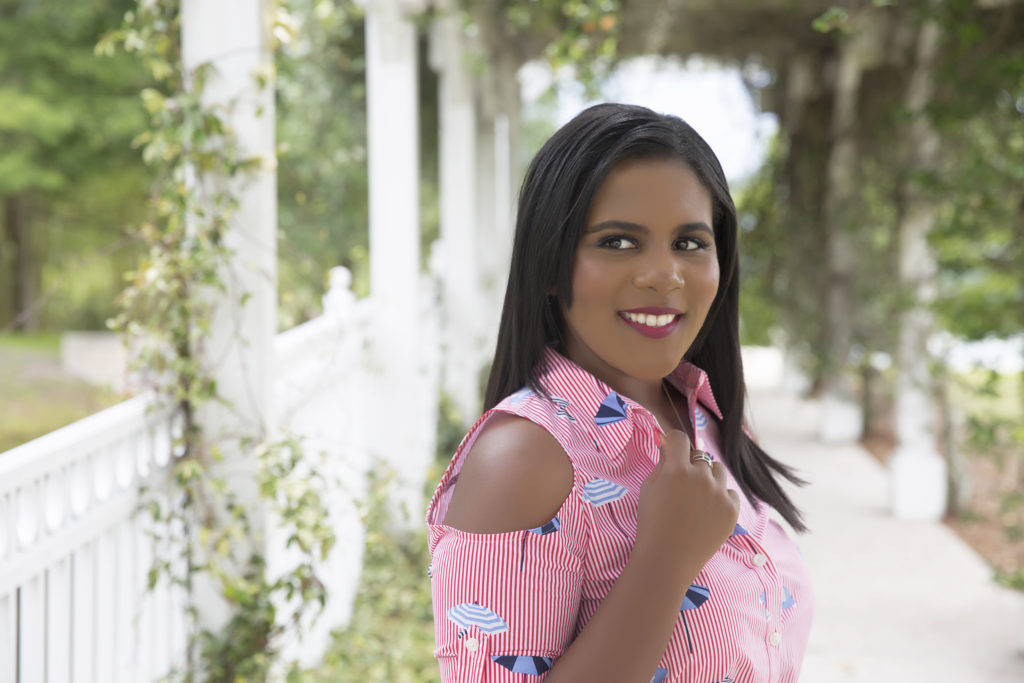 Save
Save
Save
Save