Belle Année Shares Her Recipe for Berry Scones (aka the British Buttermilk Biscuit)
Hot tea and scones are to the Brits what sweet tea and biscuits are to Southerners: culinary staples—and simultaneously, delicious, belly-filling treats—best consumed over gossip with friends. Leave it to Jessica Bride to share a berry scone recipe we Southerners can't get enough of.
The blogger behind food and lifestyle site Belle Année, Jessica spends half her time in her native New Orleans and the other half in London. Lately, she's been filling us in on where Southern and British culture and style meet. Find her berry scone recipe below and read more about why it's a personal favorite.
Scones are British, but they have a Southern appeal. Explain.
Scones are basically the same thing as fluffy buttermilk biscuits, but a little sweeter and with a fruit or spice folded in. In the U.K. you can't have them for breakfast and maintain your residency, but you can have them in the afternoon and think fondly of your Southern life.
Tell us about this recipe.
Scones are the quintessential British afternoon treat. They taste so much like buttermilk biscuits that I thought they would be a piece of cake to make, but it takes a special touch to make them fluffy and light. The trick is to not handle the dough any more than necessary to bring them together. They work equally well with fresh or frozen strawberries, blueberries, raspberries, or even cherries—to match the Draper James linens!
How do you like to serve these berry scones?
Traditionally, scones are to be had after lunch and before dinner with a pot of Earl Grey tea. In London I serve them with clotted cream and strawberry jam (never jelly). In the U.S., I serve them with softened butter or whipped cream and also strawberry jam. (And when I'm back home in Louisiana, I find they go best with a strong cup of coffee and chicory!)
Berry Scone Recipe by Jessica Bride of Belle Année
Ingredients
3 cups sifted all purpose flour
½ cup white sugar
½ teaspoon baking soda
2½ teaspoons baking powder
Pinch salt
¾ cup butter, cold, diced
1 cup mixed berries, cut to the size of blueberries
1 ¼ cup whole milk
Juice of 1 lemon
1 teaspoon vanilla
Directions
Preheat oven to 450F. Combine milk, vanilla, and lemon juice and set aside. Combine dry ingredients. Cut in butter with pastry blender or hands until flour has consistent course meal consistency with some bits the size of small peas. Slowly add the milk and lemon juice mixture to dry mixture and blend until just combined. Do not over blend. Just before you are finished blending gently fold in the berries. Turn out onto lightly floured surface and press together to make a ¾" thick rectangle of dough.
Cut out scones by either cutting into triangles or using a round cookie cutter. Place scones on parchment-lined baking tray and then brush tops with milk and sprinkle with sugar. Refrigerate for 30 minutes. Bake for 15 minutes until just light brown. Serve immediately; scones keep for a day, but not much longer than that.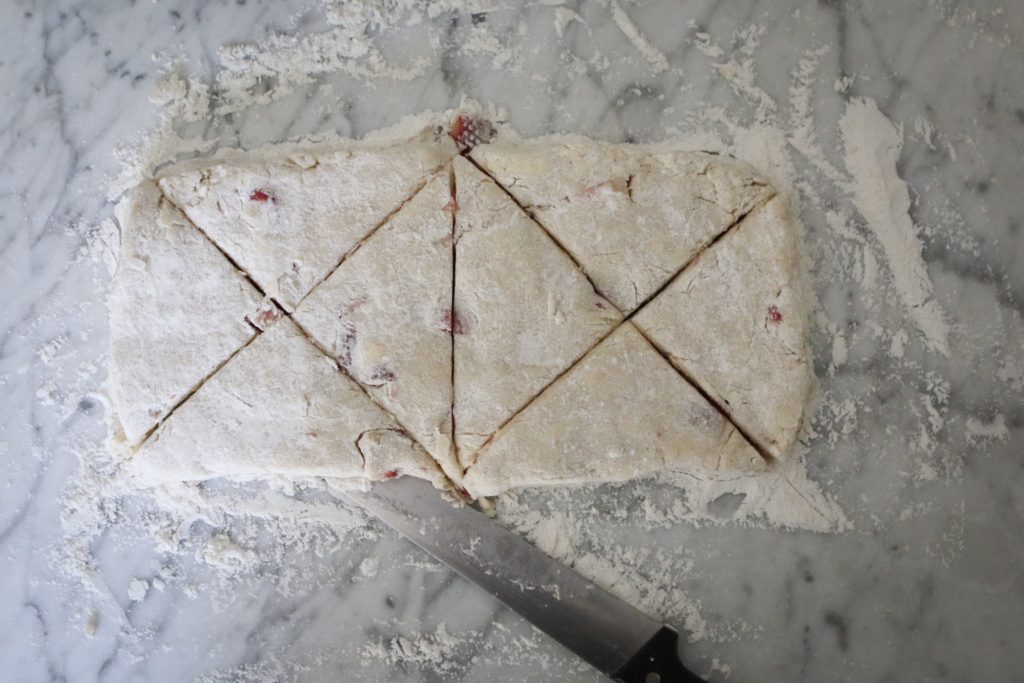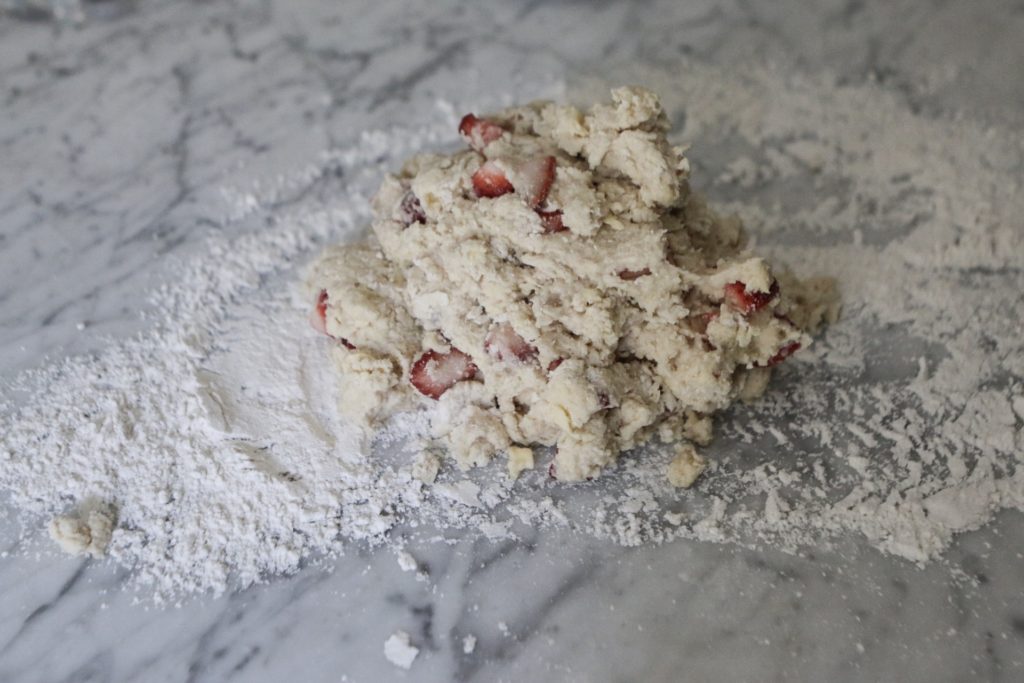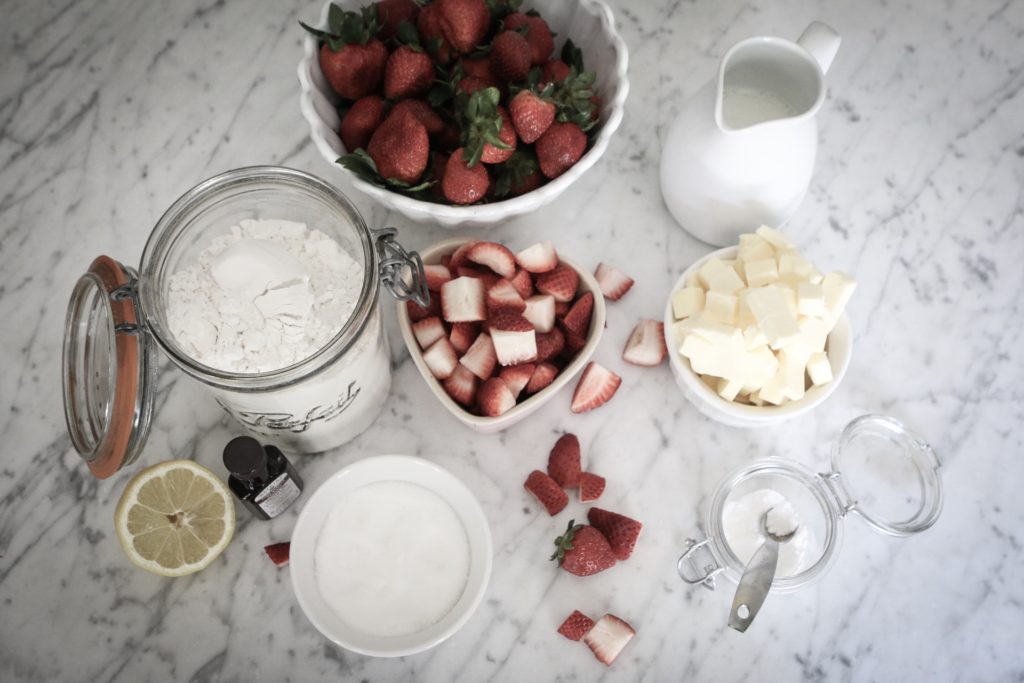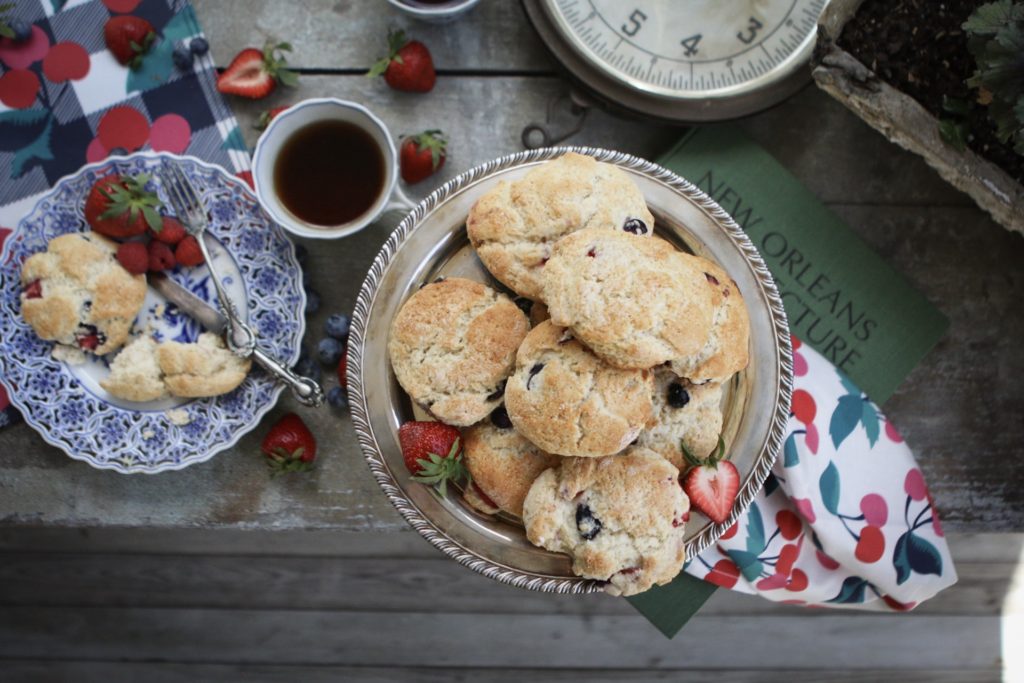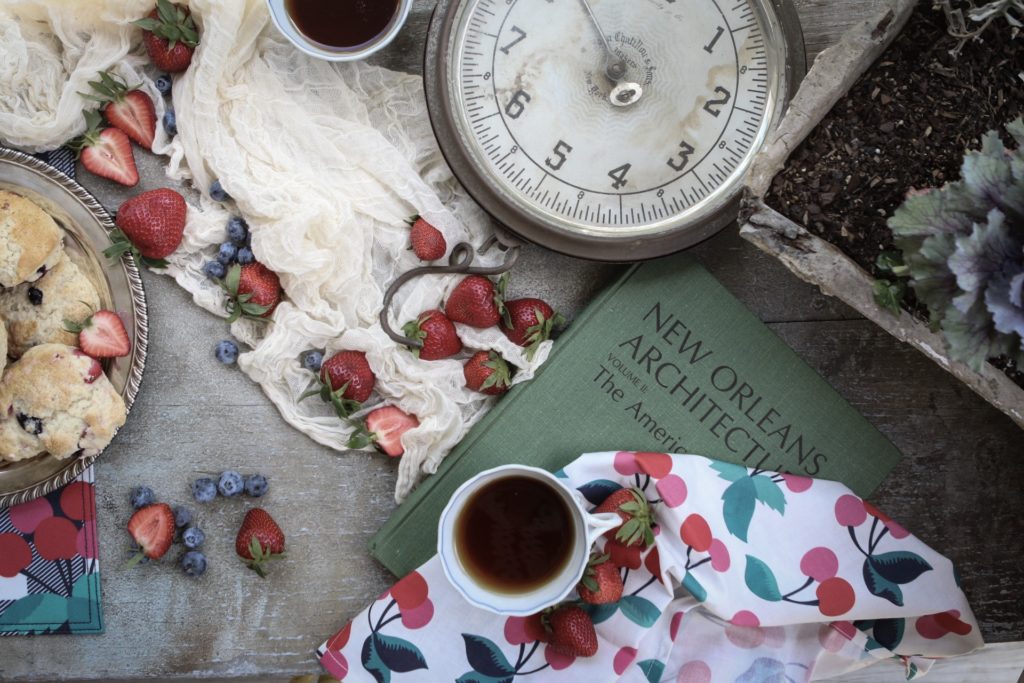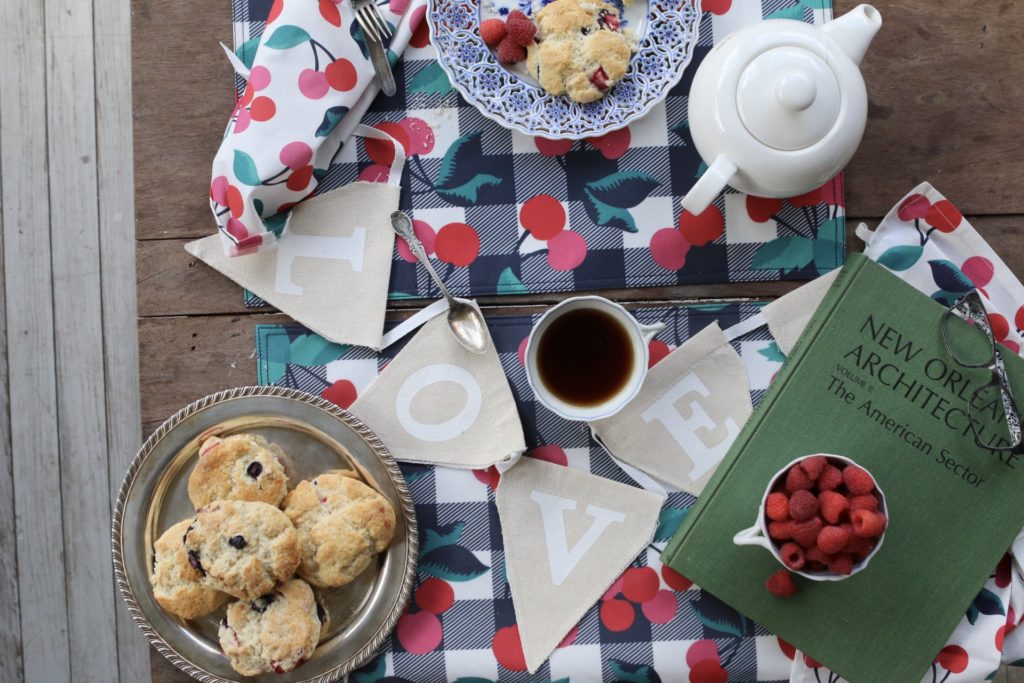 Save
Save
Save
Save