Style School: Mother's Day Dressing with Alice Kerley of Lone Star Looking Glass
Fans of Lone Star Looking Glass will agree: It has been so much fun to follow along with Houston-based blogger Alice Kerley as she evolves from stylish gal-about-town to stylish mama-about-town!
While not much has changed in the fashion department—she still favors on-trend looks with a serious southwestern bohemian influence—Alice has been generous about sharing tips and stories about her life with a newborn. Not to mention those photos of adorable baby Annie, now three months old.
As Alice gears up to celebrate her first Mother's Day as a mother, we invited her to wear some Draper James for the occasion.
Congratulations on your first Mother's Day!! What are your plans?
Thanks! I am so excited! While I'm sure my husband has some surprises up his sleeve, I'm guessing there will be breakfast in bed and some sort of outdoorsy excursion involved. We love to go hiking and there are so many great parks on the outskirts of Houston that make for a fun day trip.
Any fun Mother's Day traditions you hope to start or pass on now that you are a mom?
Growing up we would always make my mom handmade cards instead of writing in store-bought ones. She saved them all, and it's so special to her (and to us) to be able to look back on the sweet notes we left years and years ago. I'm hoping Annie will pick up this tradition, too!
What is one lesson your mother taught you that you hope to pass on to baby Annie?
I can thank my mom for the travel bug that I seemed to have caught. She always reminds me that "travel broadens the mind." When I was growing up, there were a few times when she took brothers and me out of school for a few days so the family could explore a new city.
There are definitely some things you can't pick up from a book, that's for sure! I hope to give Annie as many new experiences across the globe as possible. She's three months old, and I just ordered her first passport, so I think I'm taking my mom's advice already!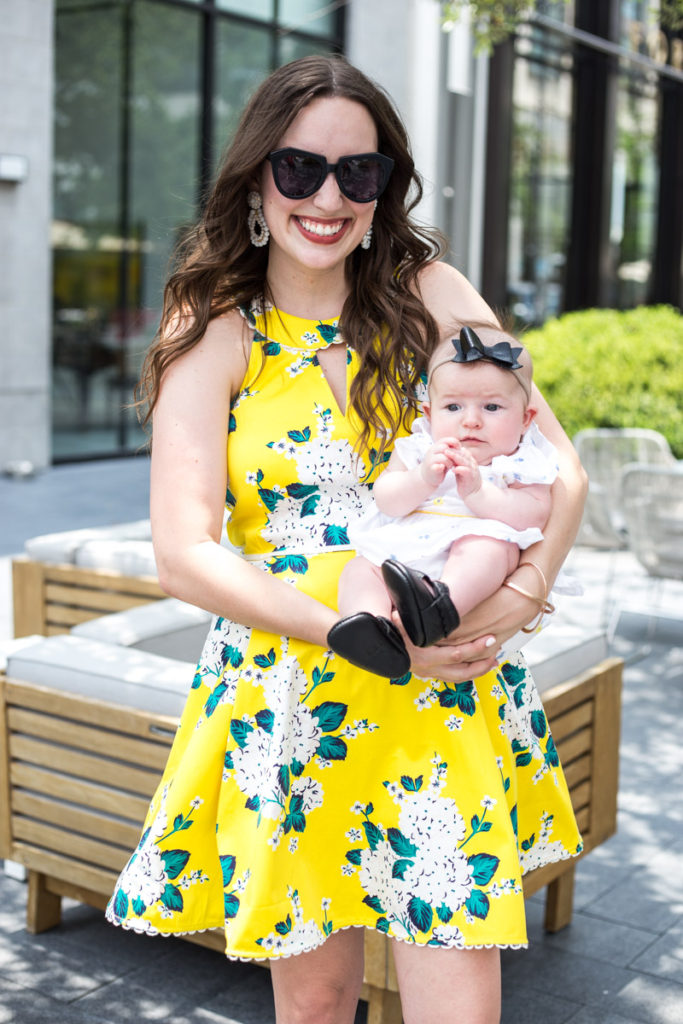 What would be a fun family Mother's Day itinerary in Houston?
There are so many fun things to do in Houston, but one thing we can all agree on is food! A perfect Mother's Day in H-town would begin with brunch at one of the many fabulous restaurants.
I love the Mexican buffet at Hugo's! The endless desserts and house band are just icing on the cake. After brunch a stroll through Hermann Park, Houston's most-visited public park, followed by an afternoon at the Houston Zoo makes for an absolutely perfect Mother's Day and one that both the parents and the kids would love!)
What is your favorite way to spend time with baby Annie and what are you most looking forward to?
At three months old, Annie is cooing and smiling all the time. I can't get enough! She is the happiest baby, and I am so thankful for that. My favorite way to spend my time with her is by taking her on walks around the neighborhood.
Before she was born, I loved to look at the houses and the gardens as I strolled. Now, I'm completely enamored with Annie, and watching the world through her eyes definitely beats watching it through my own. I would say at this point, I'm definitely looking forward to Annie walking and talking. I can't imagine the conversations we'll have and all the adventures that are in store down the road.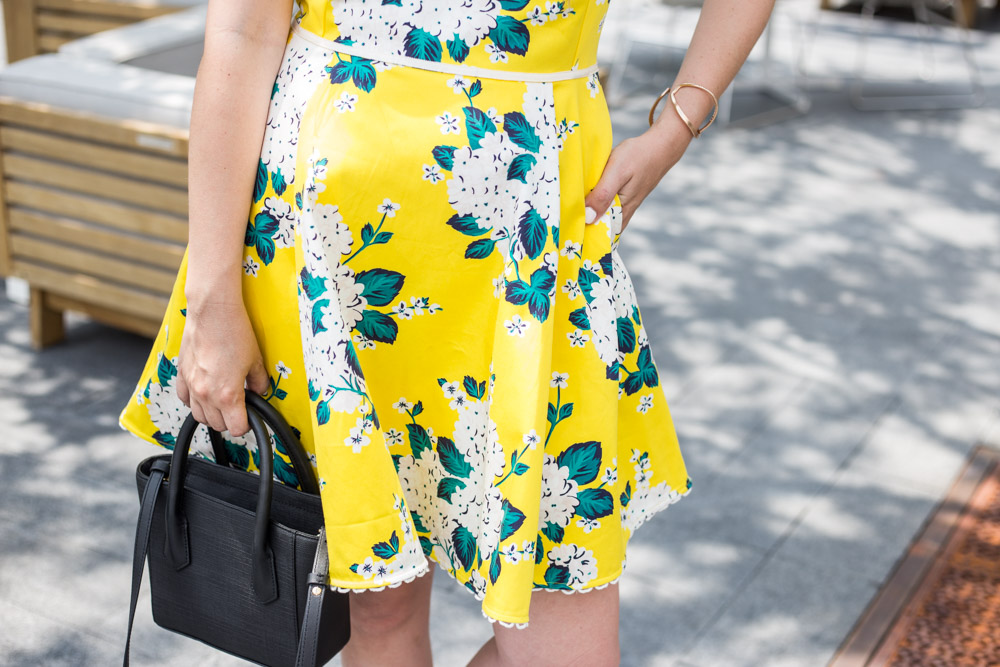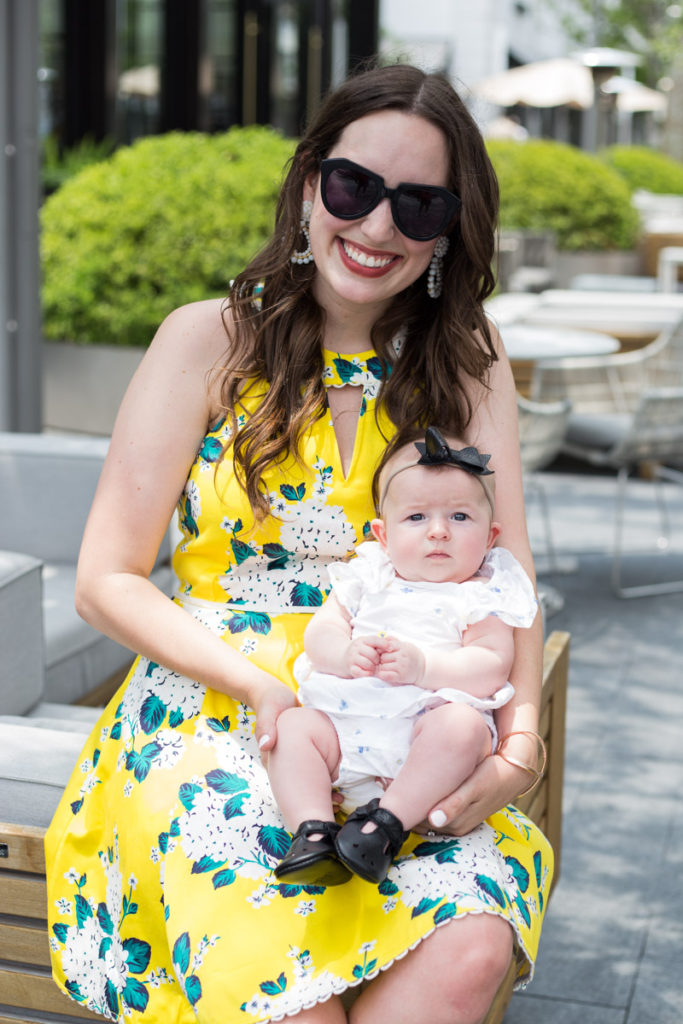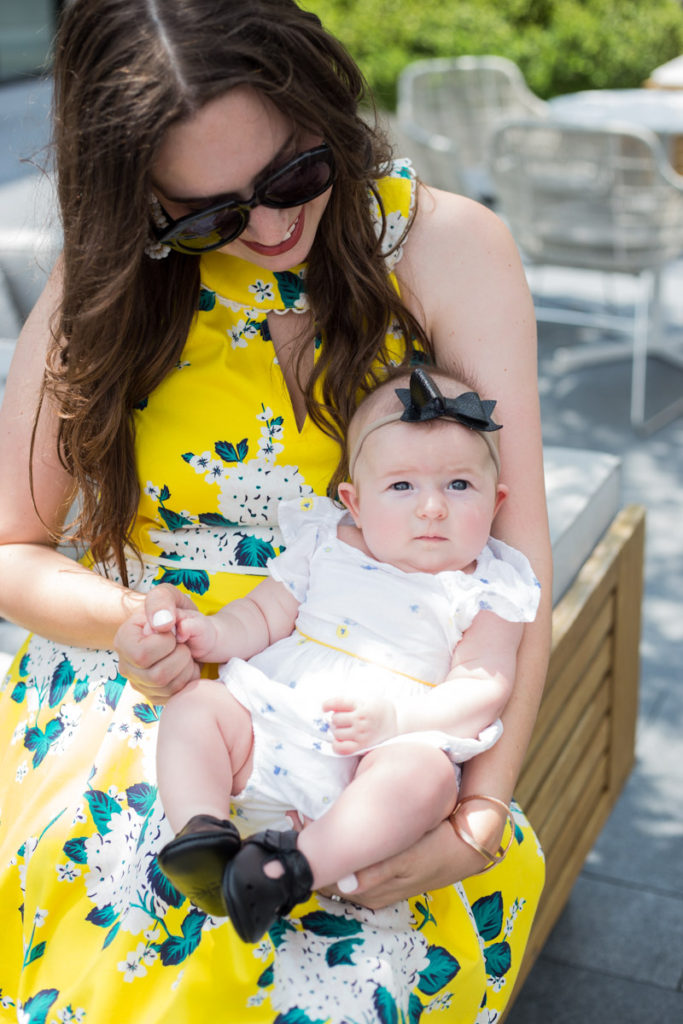 Save
Save
Save