Inside the Brand New Draper James Lexington Store
Three's a charm!
Following the openings of our flagship store in Nashville in 2015 and our Dallas boutique last year, our Draper James store in Lexington, KY is now officially open for business.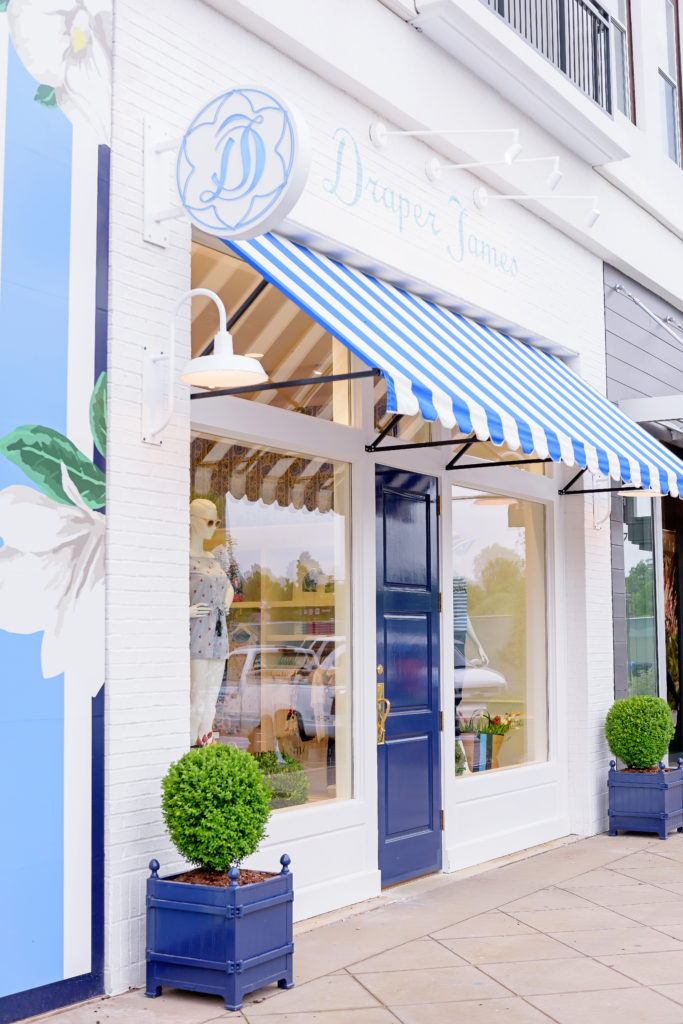 Located in the new Summit at Fritz Farm, the Draper James store fits right in among the development's hip restaurants and shops—some national and others with a regional appeal. The Draper James Lexington store will look familiar to folks who've visited our other boutiques: Celebrated designer Mark D. Sikes directed the store design to not only resemble Reese's own home, but to also evoke the Southern hospitality she insists upon.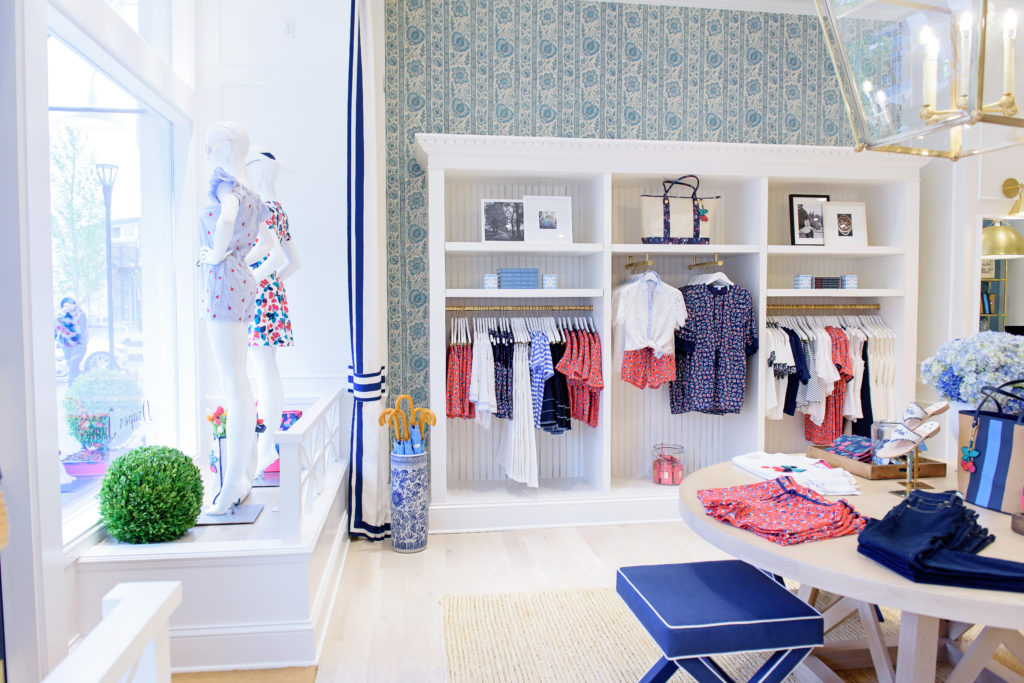 Like our other stores, Lexington boasts a cash wrap-slash-"kitchen counter," complete with stools to sit on and sweet tea to imbibe.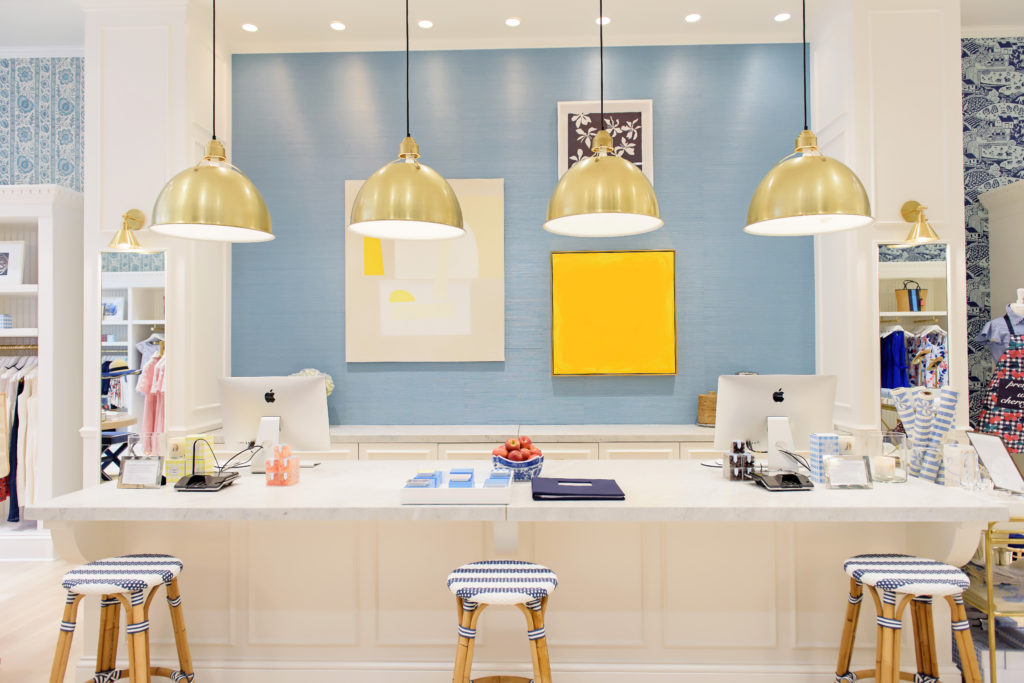 With this store, however, we sought to acknowledge the vibe of the Bluegrass state and its horse country traditions. We found some beautiful black-and-white photos of the iconic Keeneland racetrack that we used throughout the store. We also commissioned a special wallpaper in our signature Draper James shades of blue; it's a pastoral farm scene that felt very appropriate for Lexington. (See it in the image below.)
Other new details include a lighter shade of grasscloth, a more vibrant robins egg blue, and some brighter shades of cobalt throughout the store. We also added a large gingham print on the wingback chairs in the back that works well with the wallpaper and felt both traditional and casual at the same time.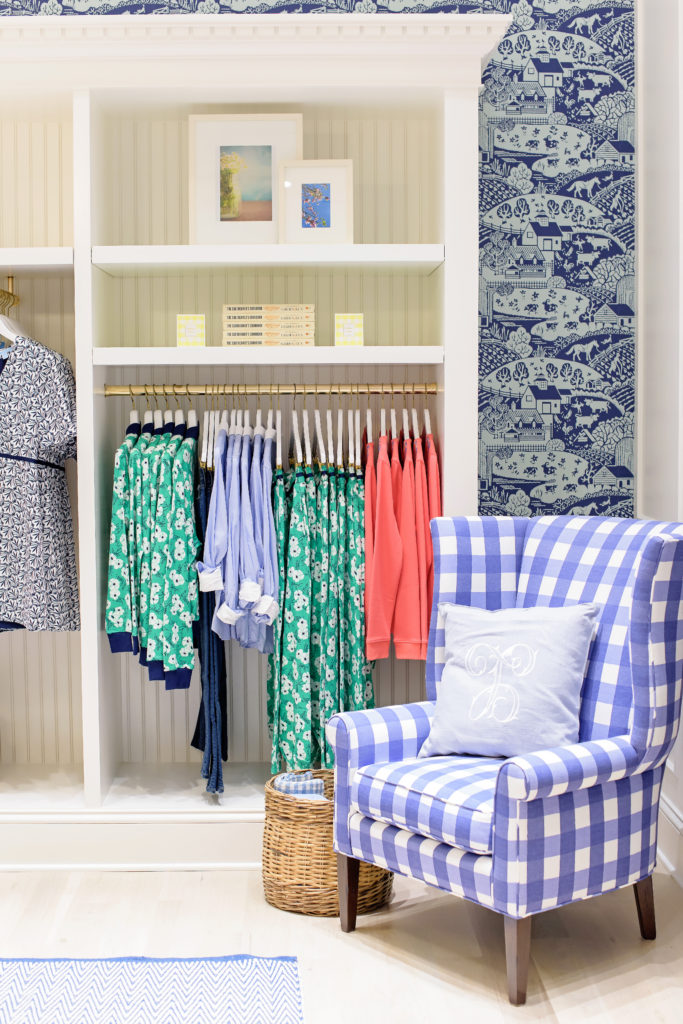 As with all of our stores, we've used our walls to celebrate the tremendous talent of Southern female artists. New to our Lexington location is a work by Catherine Booker Jones (the large work to the left in the image below). The Birmingham, AL artist, who came to us through designer Mark D. Sikes, specializes in graphic abstract paintings. Look for an upcoming feature on Catherine on the Love, Reese blog.
Virginia-based artist Lindsay Cowles has painted an all-yellow piece for each of our stores. See the work she created for Lexington (below, bottom right), and read our profile of her here. Susan Hable of Athens, GA has also created a work for each of our stores. See her indigo ink drawing of Japanese magnolias (below, top right) that is inspired by her own garden, and read our profile of Susan here.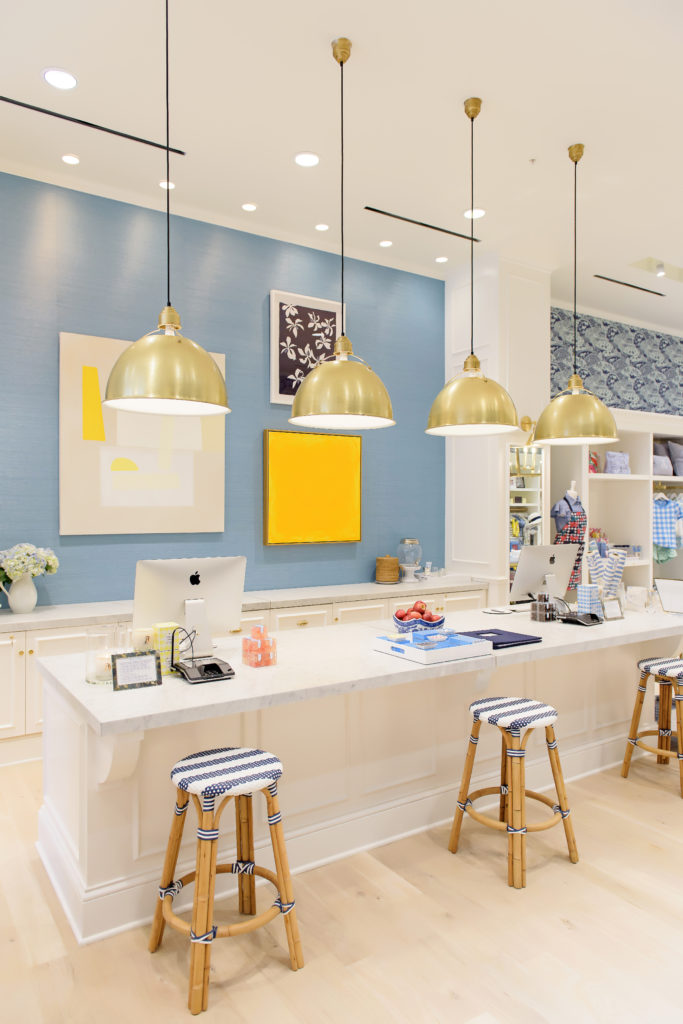 The fourth Southern female artist whose work appears in our Lexington store is Chelsea Petaja. Her Southern sayings—like "Bless Your Heart," below—make the perfect statement.
Take a virtual store tour of our Lexington boutique by scrolling through these pics. Then come on by for a visit; our doors are open and the sweet tea is always on tap!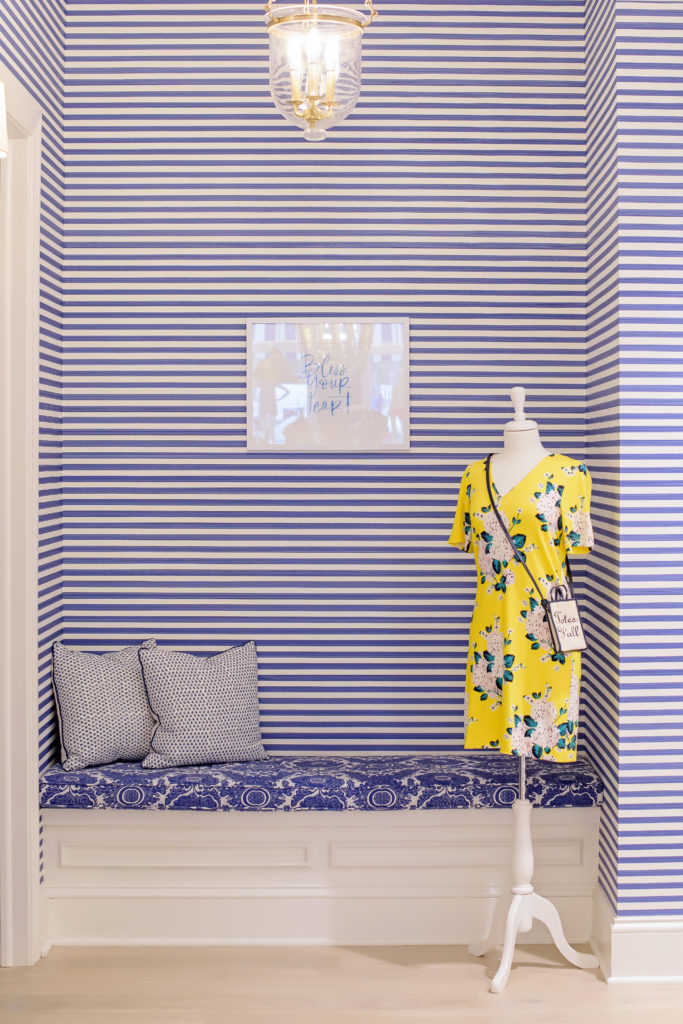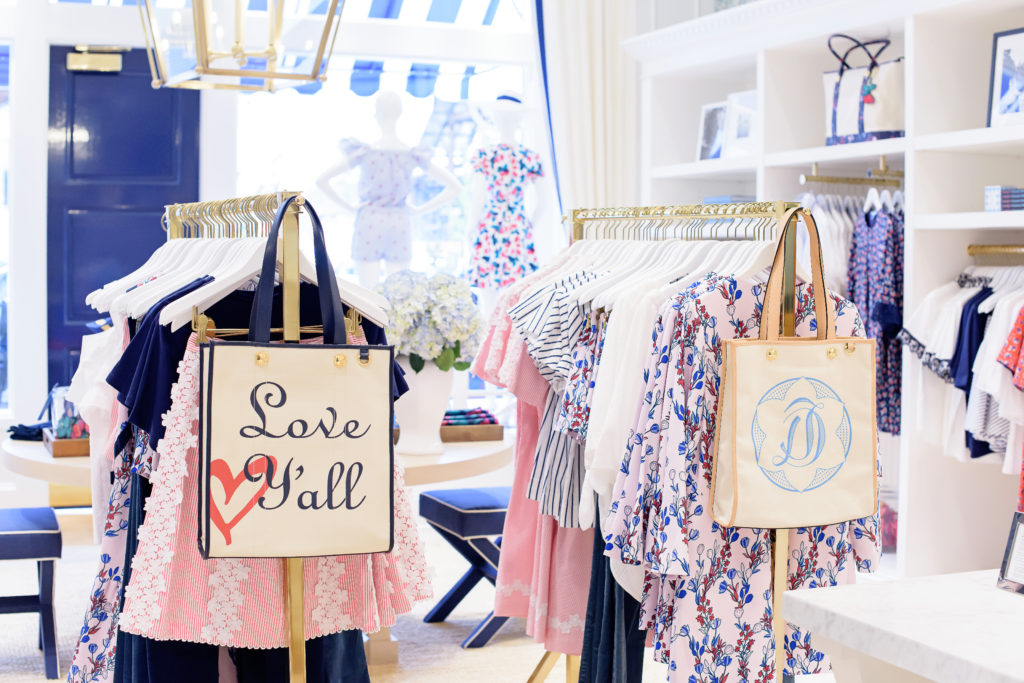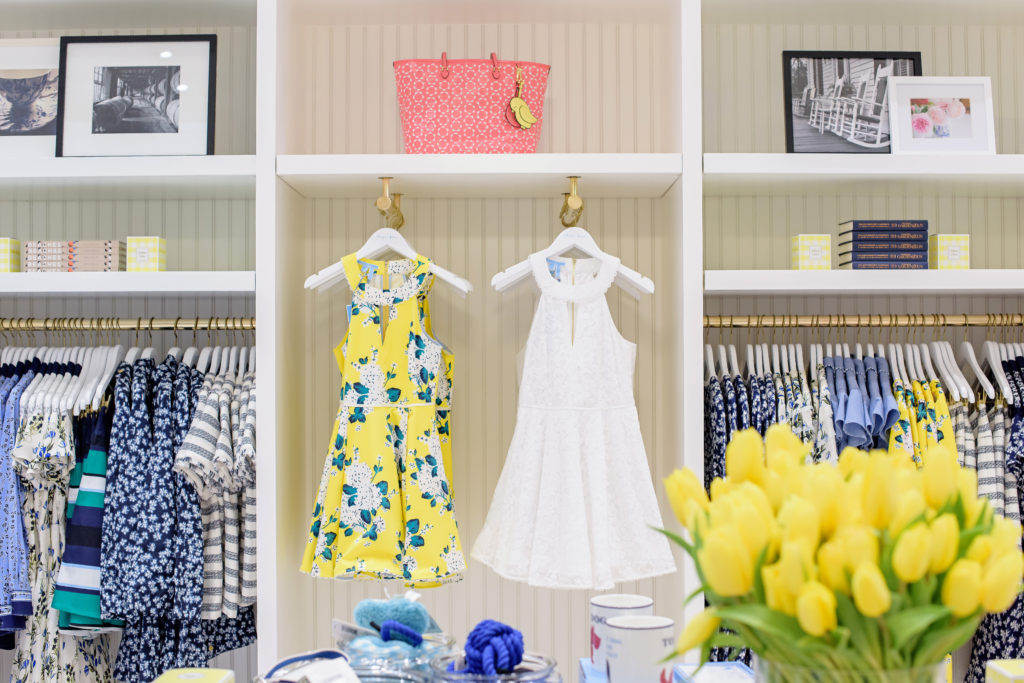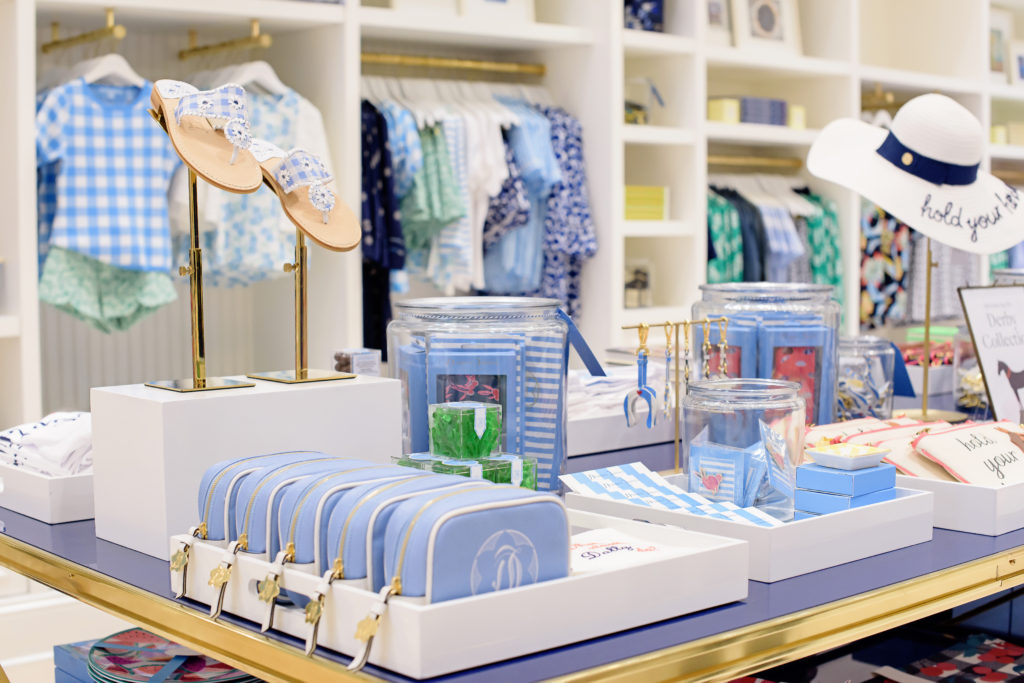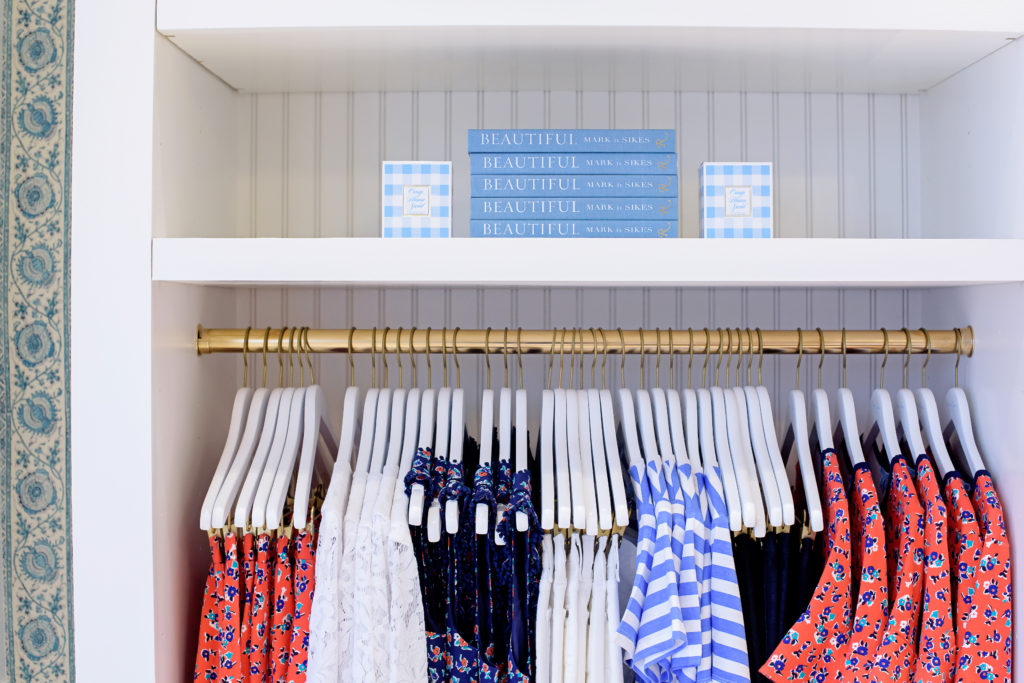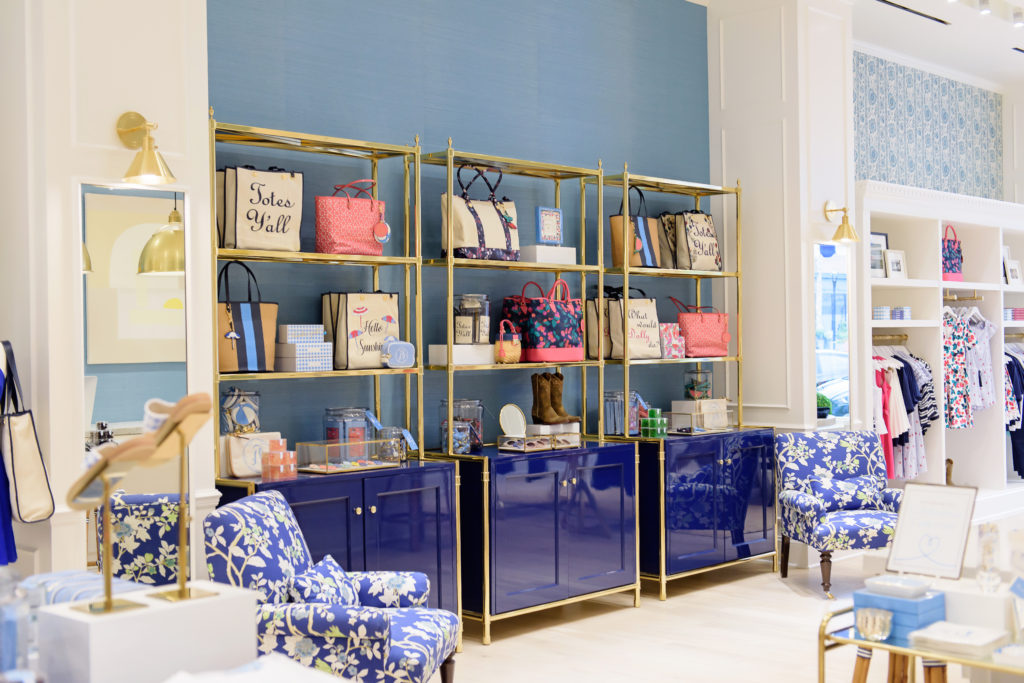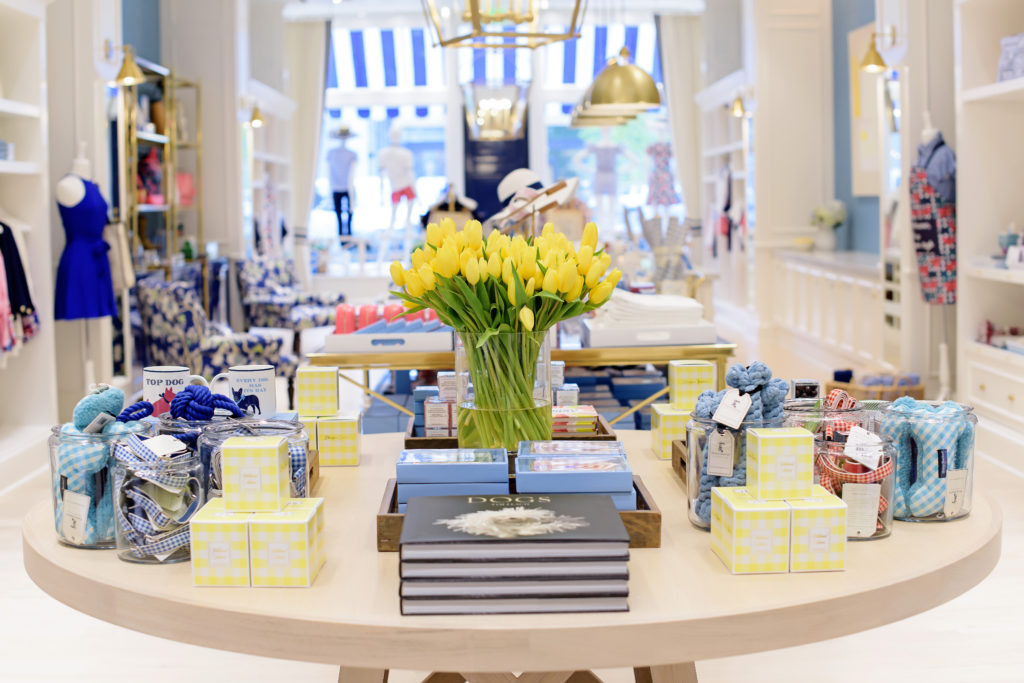 Save
Save