Southern Soundcheck: CMA Awards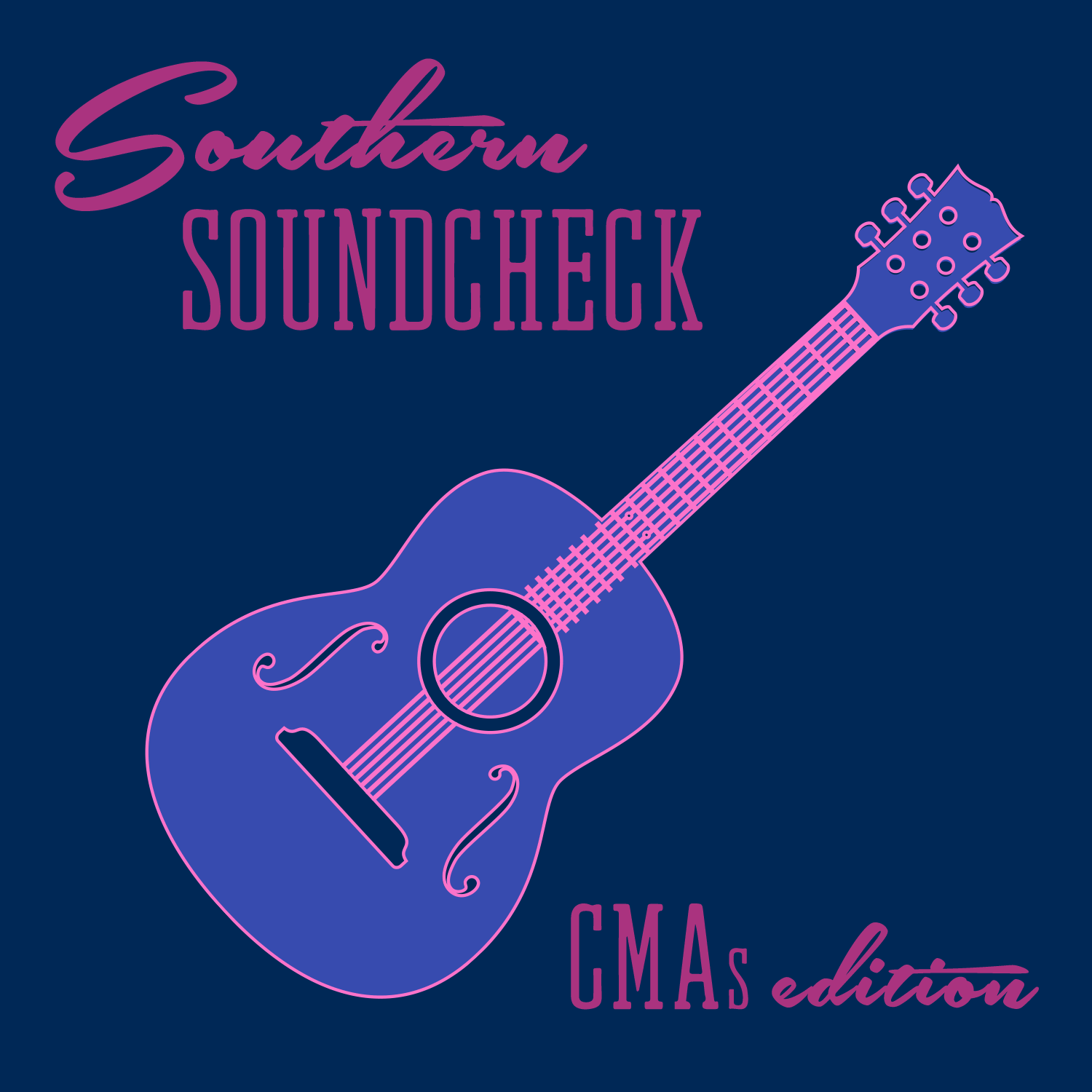 The Country Music Association Awards are celebrating their 50th anniversary tonight on ABC. Returning hosts Brad Paisley and Carrie Underwood will join fellow industry superstars—along with a healthy dose of up-and-comers—for "Country Music's Biggest Night." It's sure to be a shindig to remember.
Lauren Black, Editor-in-Chief of Country music site Sounds Like Nashville (see our profile of her here), gives us the scoop—including her CMAs playlist and predictions—right here.
Tell us about this CMAs playlist.
The songs are my picks from this year's top nominees. It's such an exciting time in country music, with newer acts like Chris Stapleton and Maren Morris leading the pack alongside established favorites. I also included "Forever Country," which is an epic mashup of three CMA Award-winning songs that features 30 artists. It's such a cool arrangement—unlike anything that's ever been done before. (Check out the video here.)
Lauren Black's CMA Awards Playlist

What are you most looking forward to about this year's CMAs?
With this year being the 50th anniversary of the show, it's going to be a celebration of country music as a whole, so a lot of artists may not be performing their latest singles, but rather songs by legendary country acts—often alongside the original artists.
How have the CMAs evolved over time?
The show has grown tremendously in the past few years, especially as Country music has broadened its audience thanks to artists such as Taylor Swift and Florida Georgia Line. The show has featured artist collaborations from different genres as well, which has helped grow its reach even more. Co-hosts Brad Paisley and Carrie Underwood have also done a great job at being the "faces" of the show, and I think a lot of people tune in just for their hilarious banter—and of course to see what Carrie is wearing!
Any thoughts on CMAs fashion?
This year will be different than years past because the Country Music Association has requested that all attendees wear black tie attire. In previous years, we may have seen some jeans or cocktail dresses on the red carpet, but that likely won't happen this year. Everything I've been hearing from stylists around town is that they are dressing their clients for the CMAs times 1,000 this year.
Will you give us some predictions?
Entertainer of the Year
Garth Brooks
Luke Bryan
Chris Stapleton
Carrie Underwood
Keith Urban
Lauren's Prediction: This is an extremely tough category to predict, but I am guessing this one will once again go to Luke Bryan. Everything about his live show screams "Entertainer of the Year." The industry loves him. The fans love him. He's the total package.
Album of the Year
(Award goes to Artist and Producer(s))
Black by Dierks Bentley. Produced by Ross Copperman and Arturo Buenahora, Jr. Capitol Records Nashville/Universal Music Group Nashville.
Hero by Maren Morris. Produced by busbee, Maren Morris, and Brad Hill. Columbia Nashville/Sony Music Nashville.
Mr. Misunderstood by Eric Church. Produced by Jay Joyce and Arturo Buenahora, Jr. EMI Records Nashville/Universal Music Group Nashville
Ripcord by Keith Urban. Produced by Jeff Bhasker, Tyler Johnson, Dann Huff, Greg Wells, Nile Rodgers, busbee, K-Kov, Nathan Chapman, Jonny Price, and Keith Urban. Hit Red Records/Capitol Records Nashville/Universal Music Group Nashville.
Storyteller by Carrie Underwood. Produced by Jay Joyce, Mark Bright, and Zach Crowell. 19 Recordings/Arista Nashville/Sony Music Nashville
Lauren's Prediction: Eric Church dropped a surprise album the day after the CMA Awards last year. That album was Mr. Misunderstood and I have a feeling that one year later, it will be crowned Album of the Year.
Male Vocalist of the Year
Dierks Bentley
Eric Church
Tim McGraw
Chris Stapleton
Keith Urban
Lauren's Prediction: I think the industry voters are still on the Chris Stapleton train, so my guess is that he takes this one home for the second year.
Female Vocalist of the Year
Kelsea Ballerini
Miranda Lambert
Maren Morris
Kacey Musgraves
Carrie Underwood
Lauren's Prediction: I will truly be shocked if Carrie Underwood doesn't win. The past year was a stellar year for Carrie as she released a new album, brought several more singles to No.1, and launched a wildly successful tour. Miranda Lambert has dominated this category for the past six years, but I think it's time for Underwood to re-claim her crown.
Save
Save
Save
Save
Save
Save
Save
Save
Save
Save
Save
Save
Save