Do Come Knockin'—Our Draper James Flagship is Open in Nashville
We're officially official, y'all!
Our very first Draper James shop opened in Nashville's hip 12 South neighborhood this week to a warm welcome from friends and neighbors. Decked out in our signature Draper James blue stripes with homey touches throughout, the flagship store is our ode to polished, playful Southern style and hospitality.
Plan your trip now—the sweet tea is already flowin'—and read on for the answers to a few of our most commonly asked questions.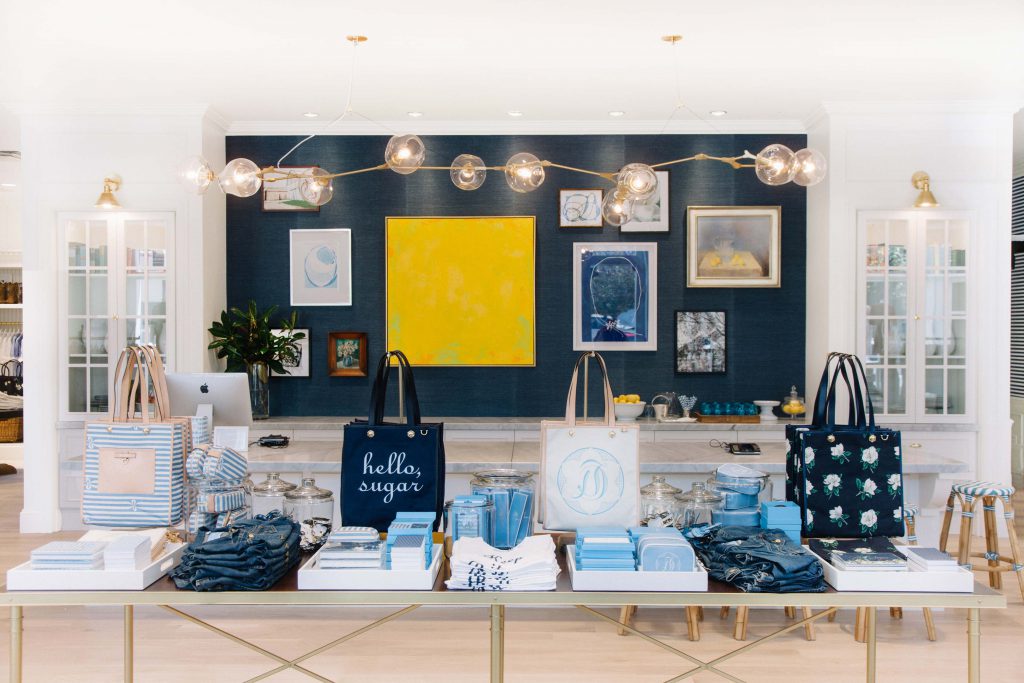 Q: I'm already making my shopping list. But. . . what's the address?
A: You can find us at 2608 12th Avenue South in Nashville. We're open from 10:00 a.m. to 6:00 p.m. Monday through Saturday, and 12:00 p.m. to 5:00 p.m. on Sunday. Come on by!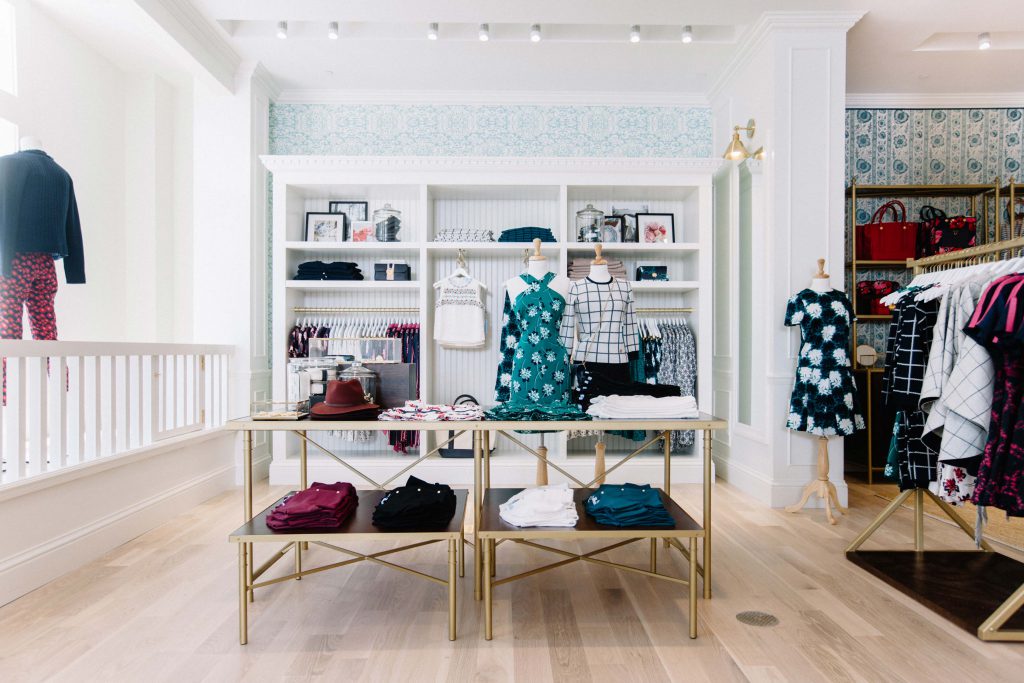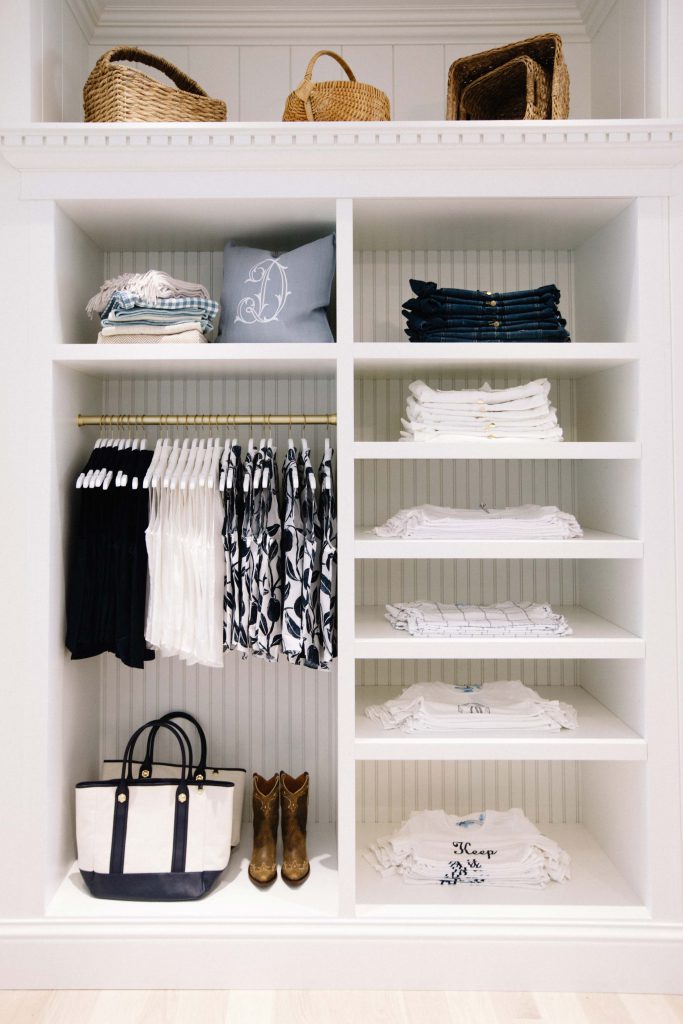 Q: What's for sale?
A: Um, everything! Even the art on the walls. (It's by a variety of southern artists, including Chelsea Petaja, who hand-calligraphed several of our Southernisms.) We've even got a few units of our beloved Totes Y'all tote bag—it has already sold out twice online!
Q: And the vibe?
A: Reese wants the store to feel like "the modern southern woman's home." Interior designer Mark D. Sikes, who decorated the shop and is also working on Reese's own home in Nashville, gave the space an abundance of domestic and traditional touches: the cash wrap resembles a kitchen island with a marble counter top, complete with stools around the perimeter; several cozy and intimate seating areas beckon you to stay awhile; and the back entrance has the look and feel of a mud room, with a bench to sit on and hooks for stashing your coat.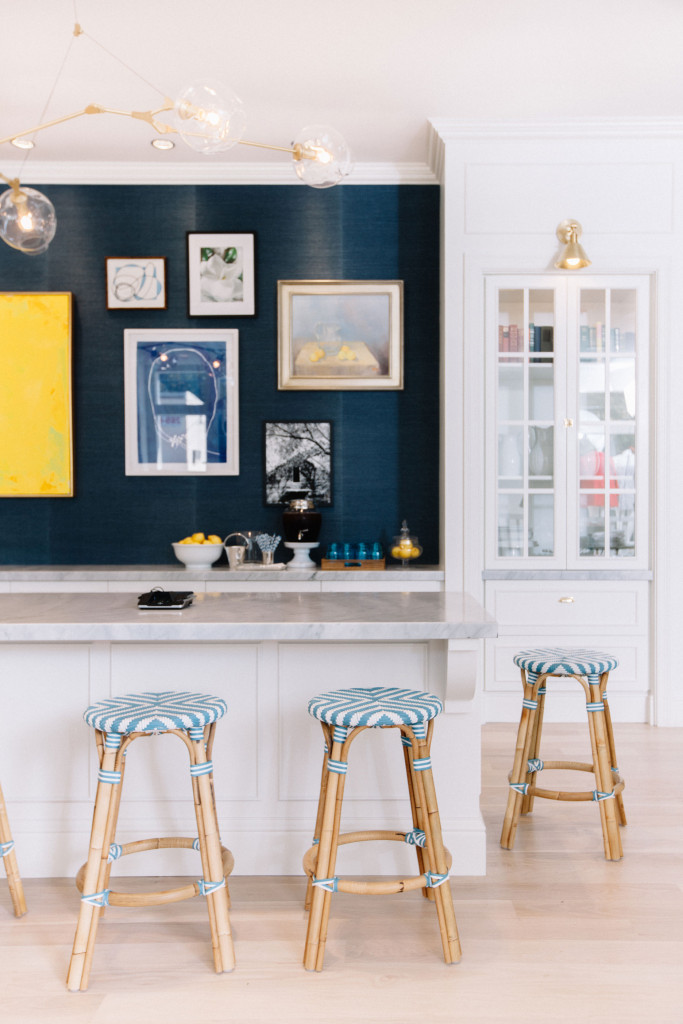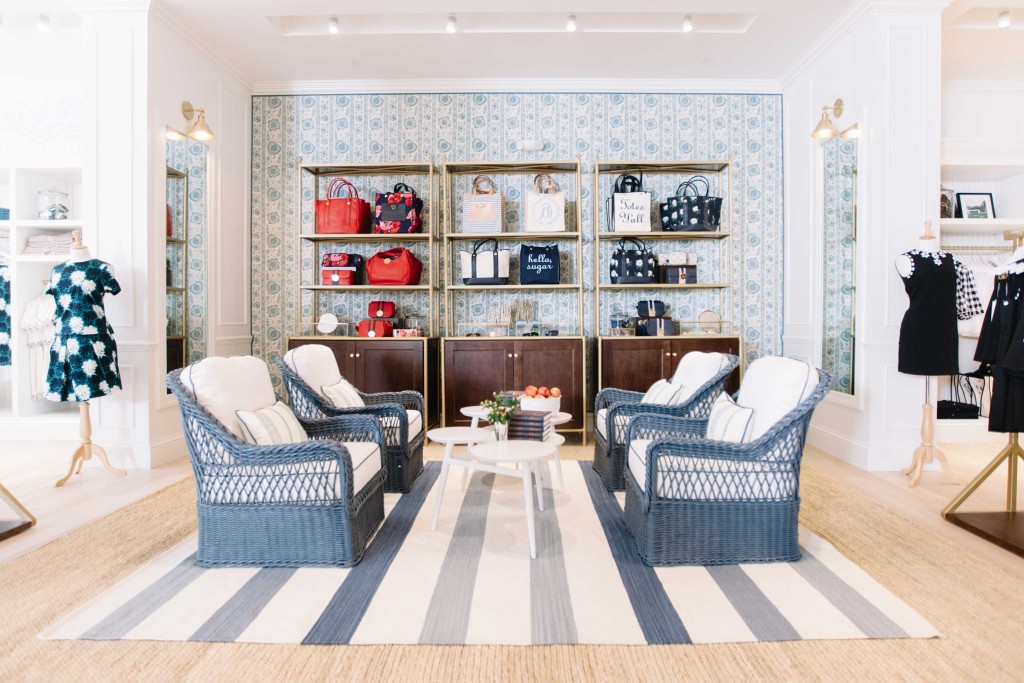 Q: I heard there's sweet tea on tap!
A: Not quite on tap, but sweet tea is indeed being served all day long. "I picture a customer walking into the store and being offered a sweet tea by a sales associate," says Reese, who, during a company taste test, personally selected the sweet tea from Edley's Bar-B-Que down the street. "The two ladies chat (southern woman love to talk!) and then look together for something that might strike the customer's fancy."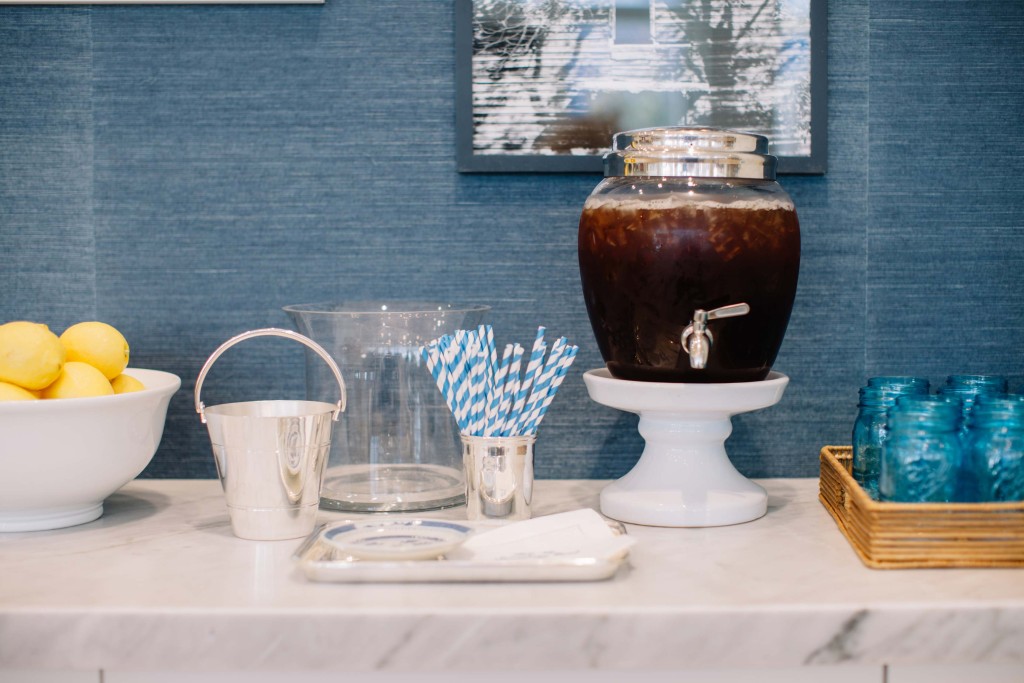 Q: Who works there?
A: Southerners, of course! Our store manager and virtually all of our sales associates hail from Nashville.
Q: The store is so warm and bright. Who designed it?
A: Mark D. Sikes did the interior design. Benjamin Sohr from Nashville-based Pencil & Paper Co. was the architect, and his wife, Genifer Sohr, helped merchandise the space.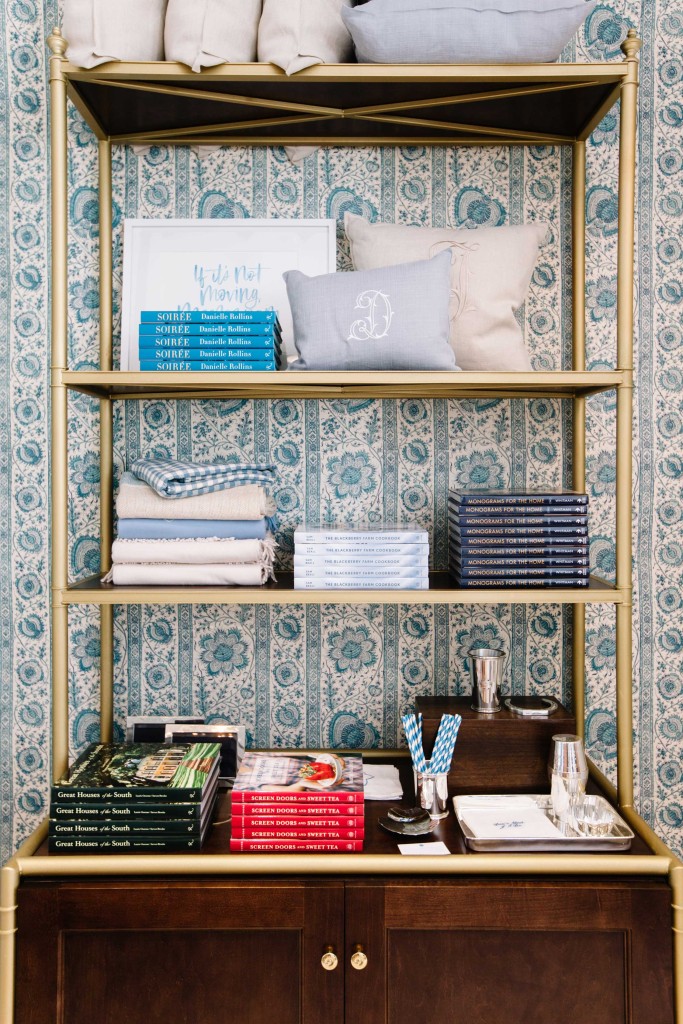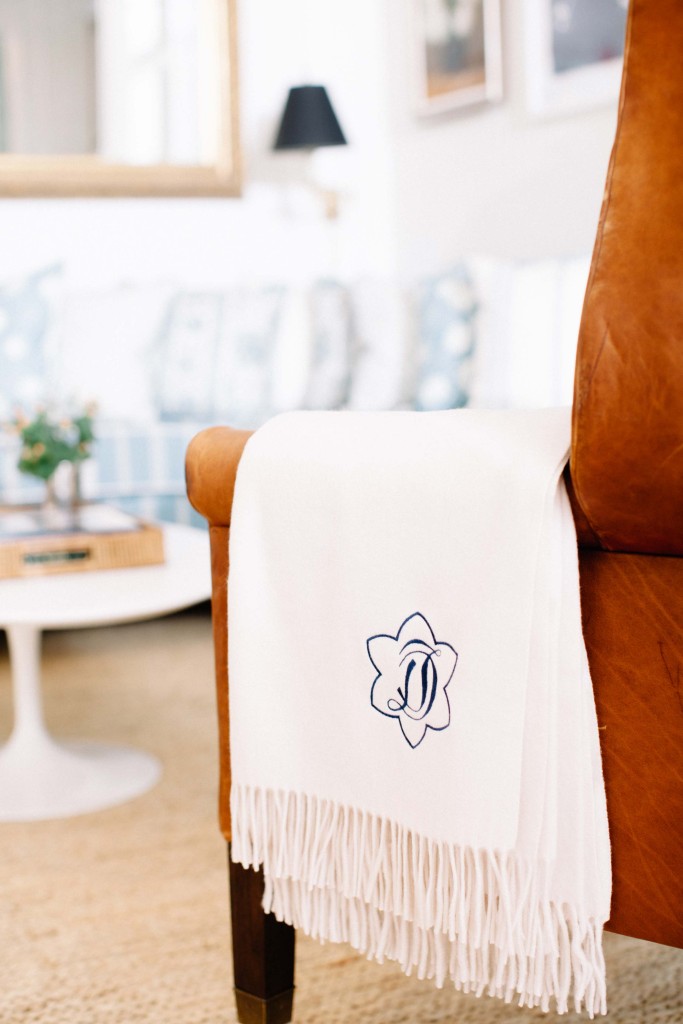 Q: Anything else I can't miss in the neighborhood?
A: We love all our neighbors, from buzz-inducing coffee houses to award-winning restaurants and contemporary gift and fashion boutiques. Come winter, you'll even be able to get your sugar fix when legendary Sprinkles cupcakes opens next door to our shop.