DJ on the Road: What to Wear to Sea Island
Draper James spent a few days down at Georgia's Sea Island for the 2019 Southern C Summit in early February, and we completely fell in love with the beautiful resort.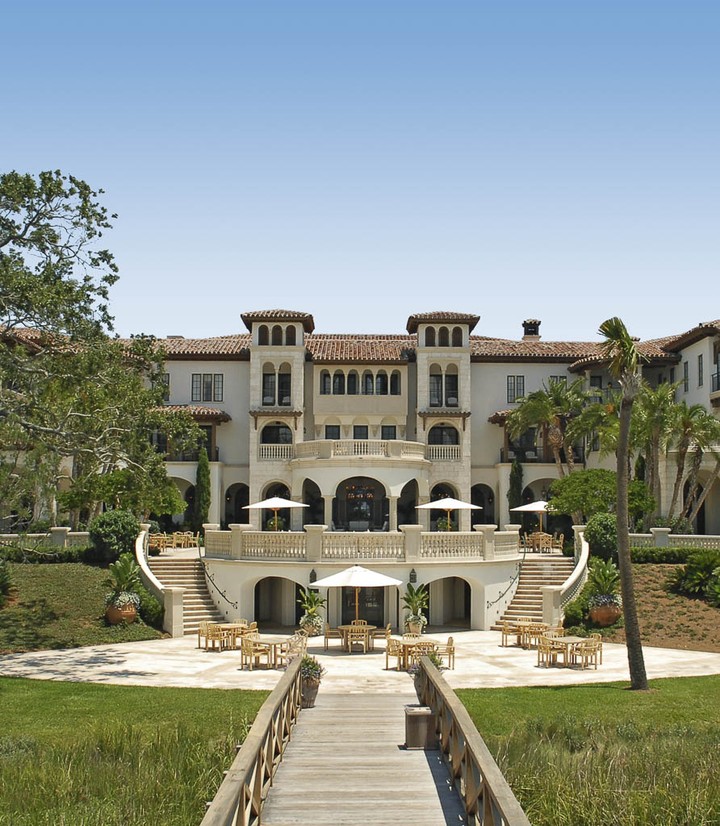 Every time you step outside, you're greeted by the most amazing views, (usually) amazing weather, and, of course, amazing people; the entire experience is full of Southern hospitality and completely unparalleled.
During the Southern C Summit, Draper James social media director, Lydia, and editor-at-large, Elizabeth, wore their favorite pieces from the new Spring collection all around the resort and island.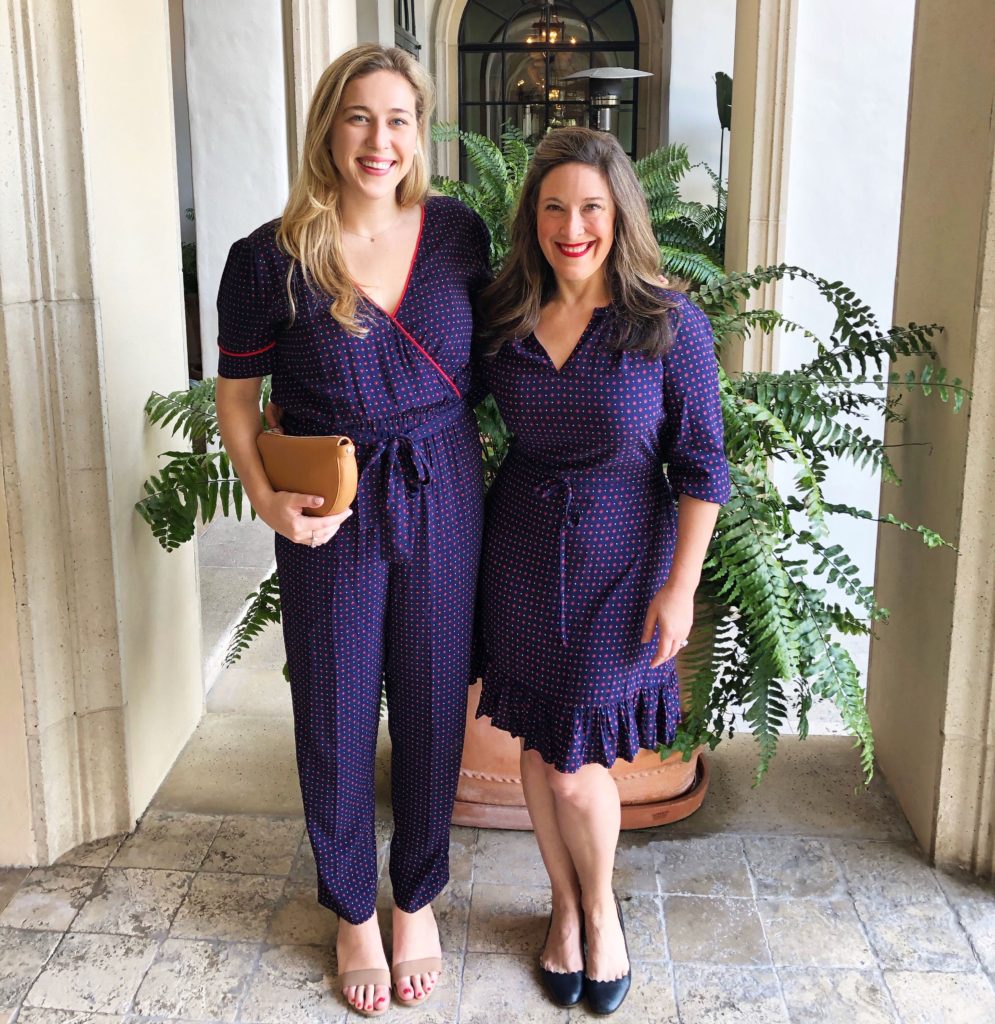 See their picks for what to wear to Sea Island in the early spring below, and be sure to plan your own trip to Sea Island; it's a definite Southern bucket list spot.
What to Wear for Exploring the Resort: Denim Shift Dress
When you arrive at Sea Island, you want to be comfortable but still look presentable. Enter the Denim Shift Dress. It can easily be dressed up with a pair of heels if you get in just in time for dinner, or pair it with a flat sandal or some sneakers if your first priority is taking in the breathtaking landscape.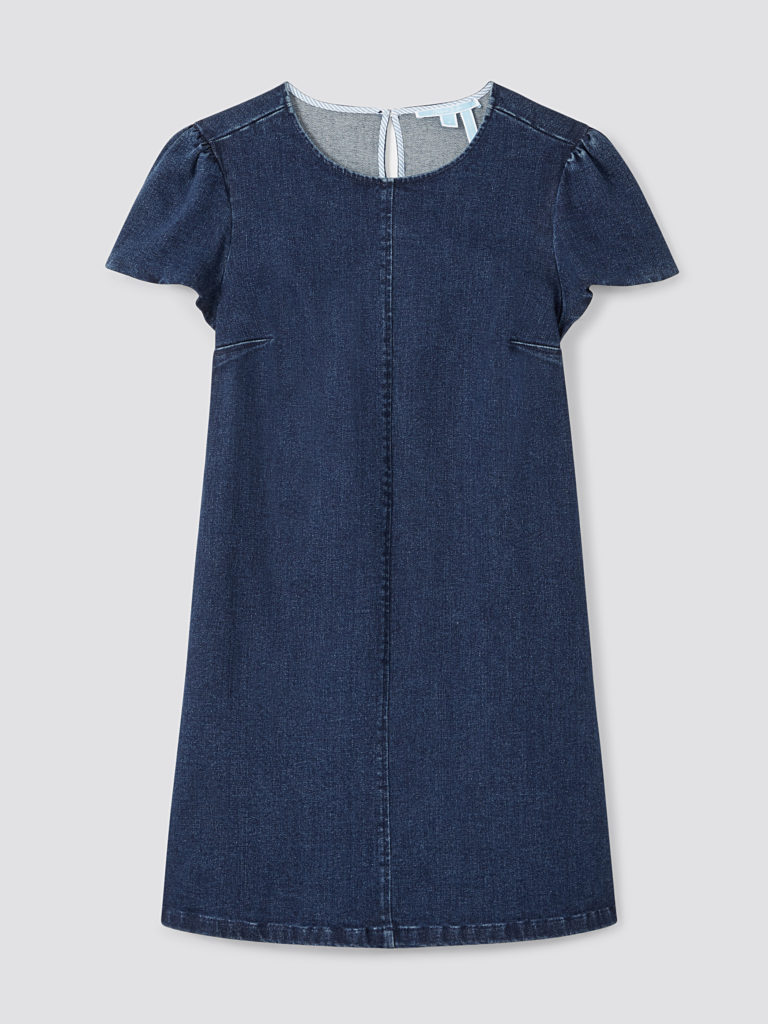 What to Wear to Brunch at Southern Tide: Embroidered Button Down Top
Both Lydia and Elizabeth chose the Embroidered Button Down Top, and, as you can see below, it can be worn multiple ways. You can even trade out the wedges for a pair of sandals or sneakers, and it automatically becomes a bit more casual.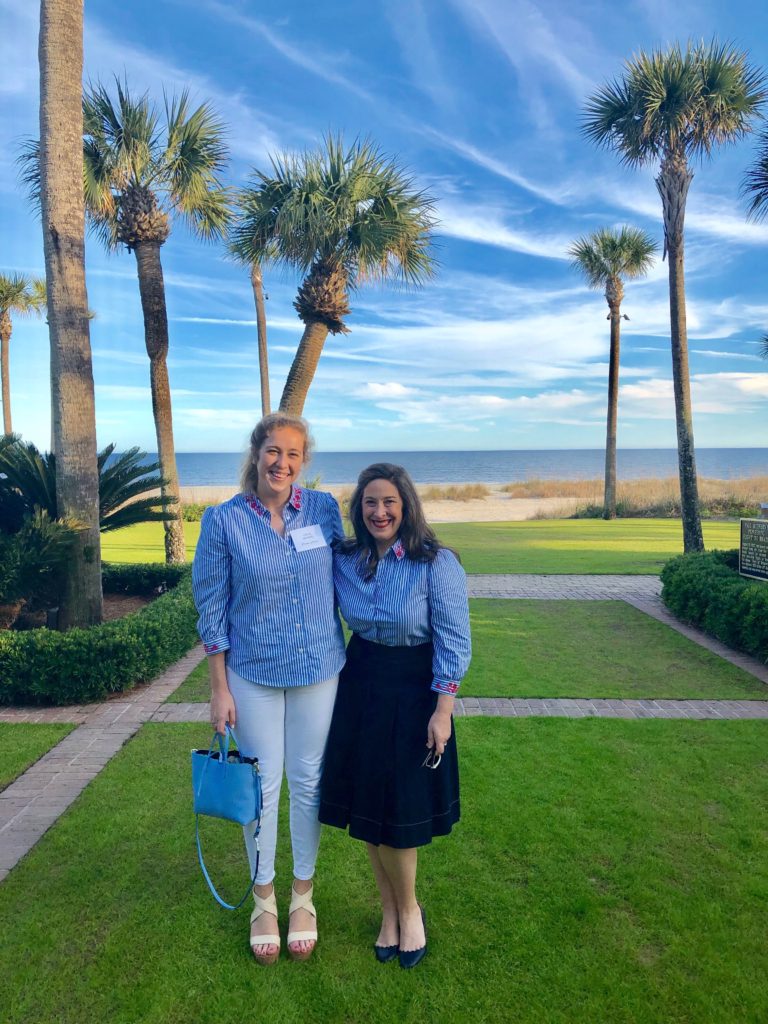 What to Wear to a Relaxed Dinner at Tavola: Sailor Button Dress
The Sailor Button Dress is comfortable and fun, and the slightly puffed sleeves give it even more punch. It's one of those dresses where you never feel too overdressed or underdressed.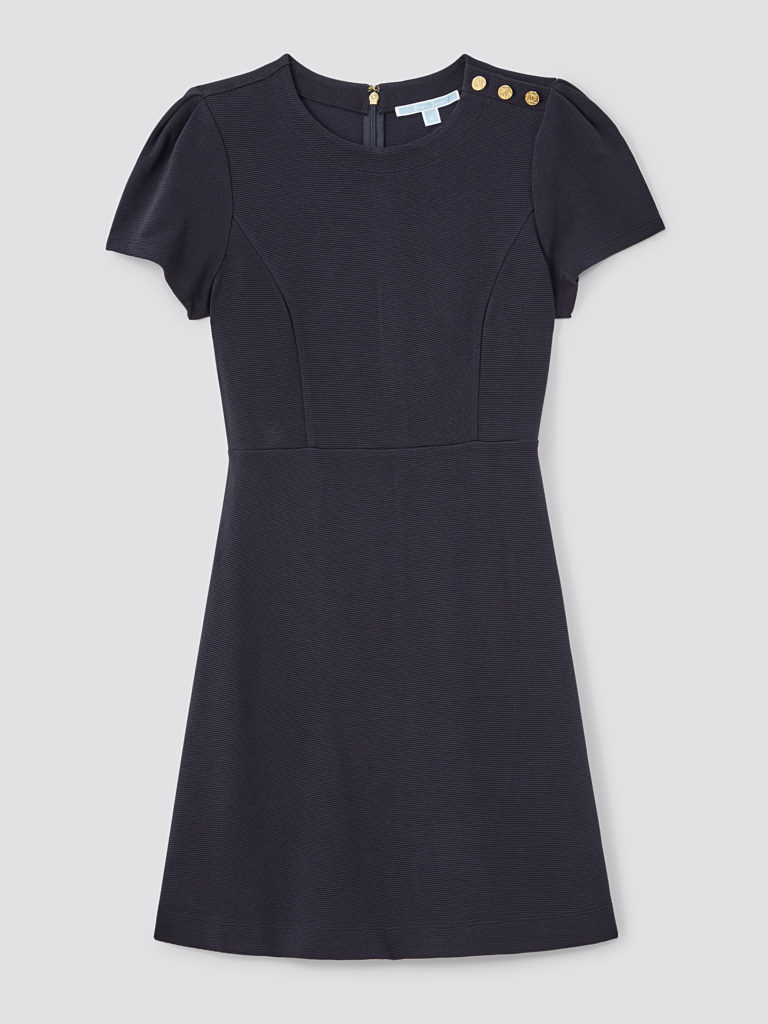 What to Wear for Bike-Riding Around Sea Island: Floral Hooded Coat
Sea Island provides beach cruisers in multiple places around the property. The flat landscape and pristine beach are both great for bike-riding, but you might get a bit chilly in the months of early spring, so be sure to back a light coat, like the Floral Hooded Coat.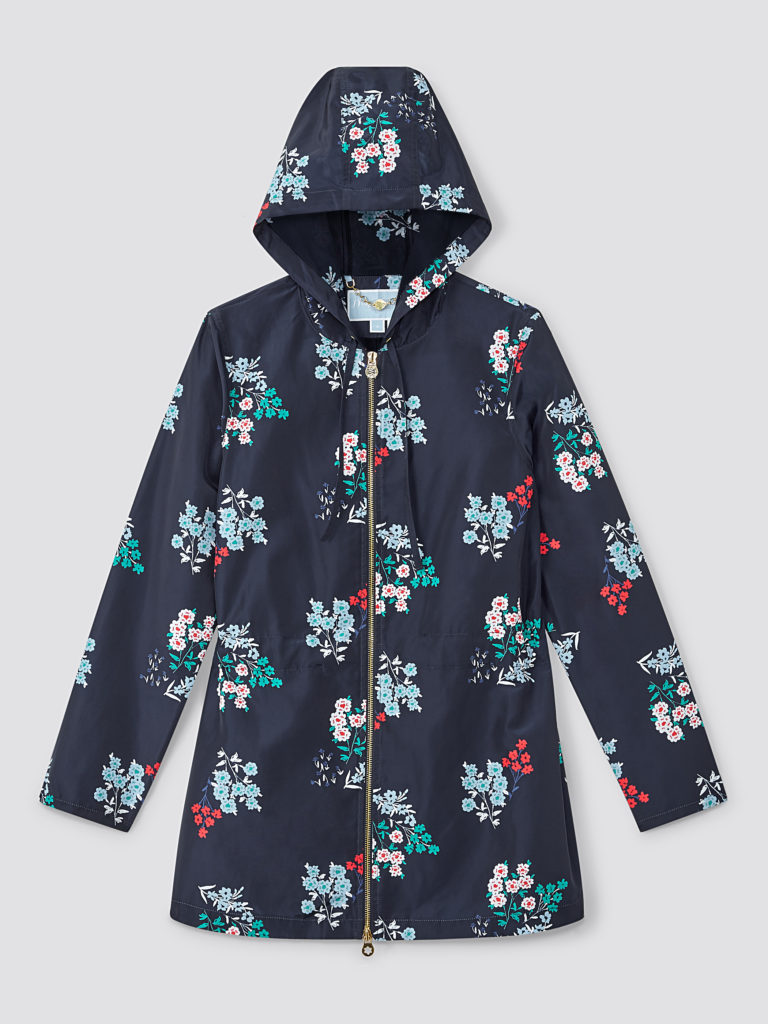 What to Wear to a Formal Dinner at the Georgian Room: Lace A-Line Dress
It's time to dress it up a bit, and the Lace A-Line Dress does just the trick. Featuring a sleeveless silhouette and a boatneck, it's a flattering, classic style that we just can't get enough of. You can even pair it with the Draper James blue Leather Crossbody for a pop of color.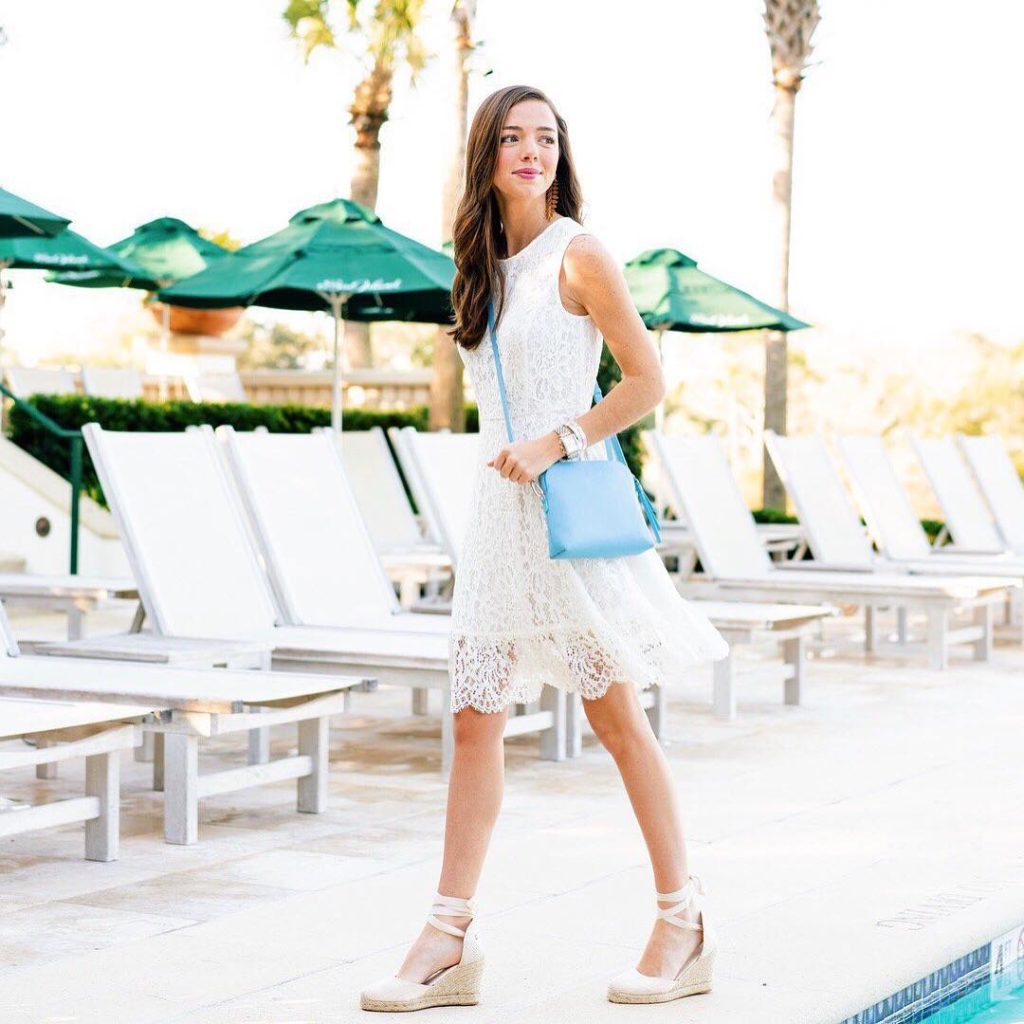 Shop all the styles here, and plan your trip to Sea Island here.