6 Questions with Colson Horton, Founder of ADR Creative
We love to keep familiar faces around the Love, Reese blog, and Nashville resident Colson Horton is certainly one of those.
Heading up merchandise design in our stores, the occasional prop styling for photo shoots, and all kinds of projects in between, Colson and her ADR Creative team are important members of the Draper James family. Her talent for creating visual stories involves taking broad ideas and turning them into concrete, photogenic scenes. The extraordinary window displays in our flagship store? Yep, that's Colson.
We recently sat down with her to talk about Nashville, working with Reese, and one of her favorite new Draper James tops. Hear from the talented stylist and creative below.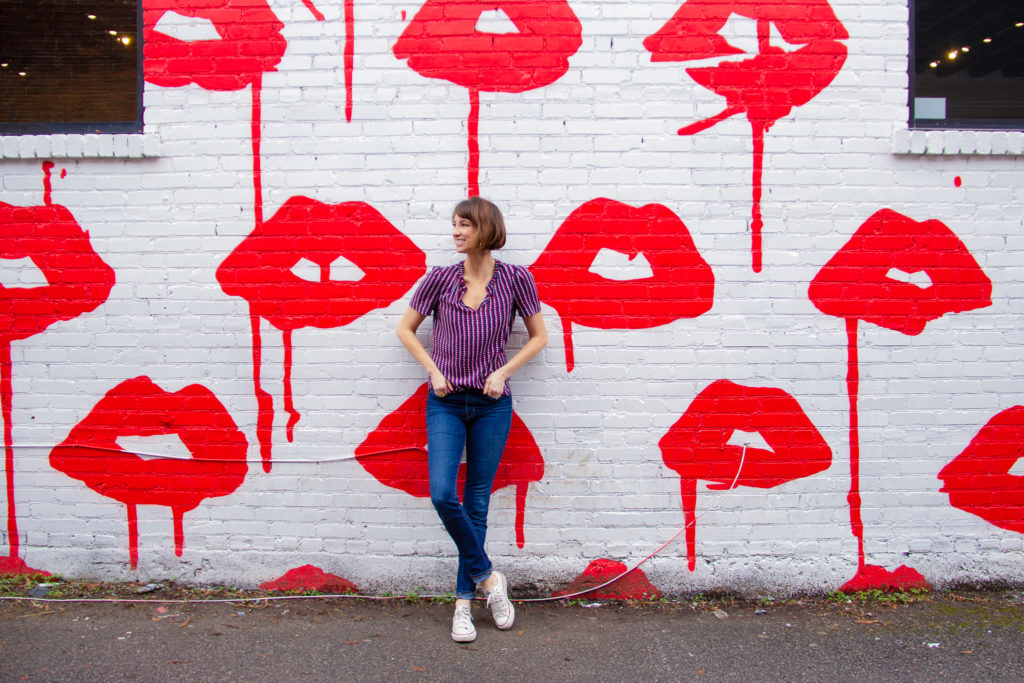 What does your ideal day in Nashville consist of?
Nashville is just growing like crazy! With the boom comes great food and some solid coffee shops. So ideally, I start with an early morning pilates class, head to grab a coffee at Honest Coffee, Steadfast, or Taylor Street. My next stop is either out sourcing props at antique stores, visiting a client, or I am in office with my team.
My routine is always changing, but that means I get to do what I love and I am extremely humbled to do so. I will take this routine as my "ideal day" any day!
What's been your favorite moment working with Draper James over the last few years?
It was such an honor to do all of the set dressing and prop styling for Reese's book. This was such a career high for me! Being able to create Reese's vision and work with truly the most incredible crew was something I will treasure always.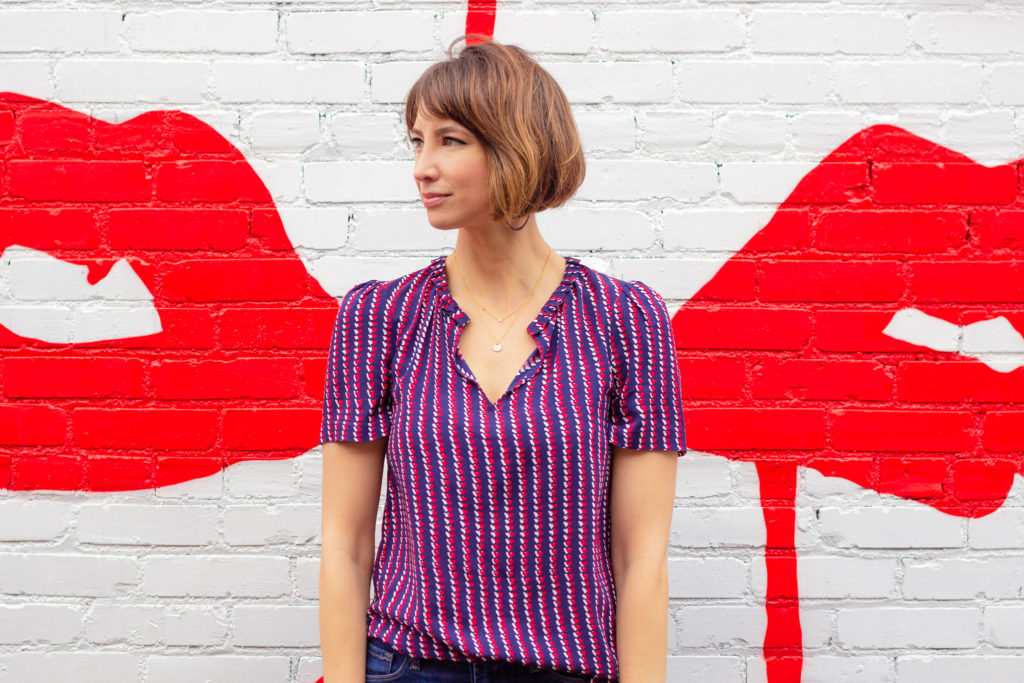 Most important lesson you've learned working alongside Reese?
It comes as no surprise that she is where she is, doing the caliber of work that she does, because she does her homework, she works hard for it, and, above all, is kind.
For me, working hard just comes with the job, but perfecting my craft, staying humble, and being professional and courteous to my colleagues is something that resonates deeply with me. Reese has mastered all of this, and that is why everyone wants to have her on their team.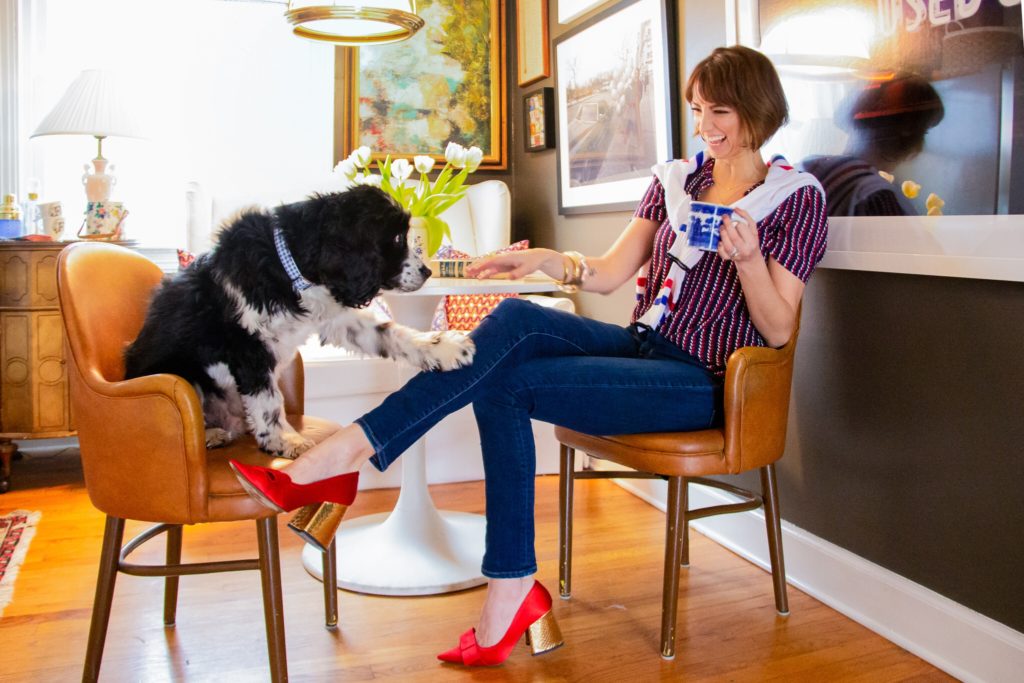 Best advice for anyone starting their own company?
Knowing when to give something over to another professional so I can focus on what I excel at is key. Accounting principles are imperative to know as a small business owner, but I'd MUCH rather have my accountants handle that!
What are you most looking forward to in 2019?
I have some amazing creatives that I work with, and we are going to tackle some fun projects that I couldn't do on my own. I love a good collaboration.
When you love the people you are working with, your team feeds off an exciting energy. So look for more projects from us in print, and fingers crossed, in film!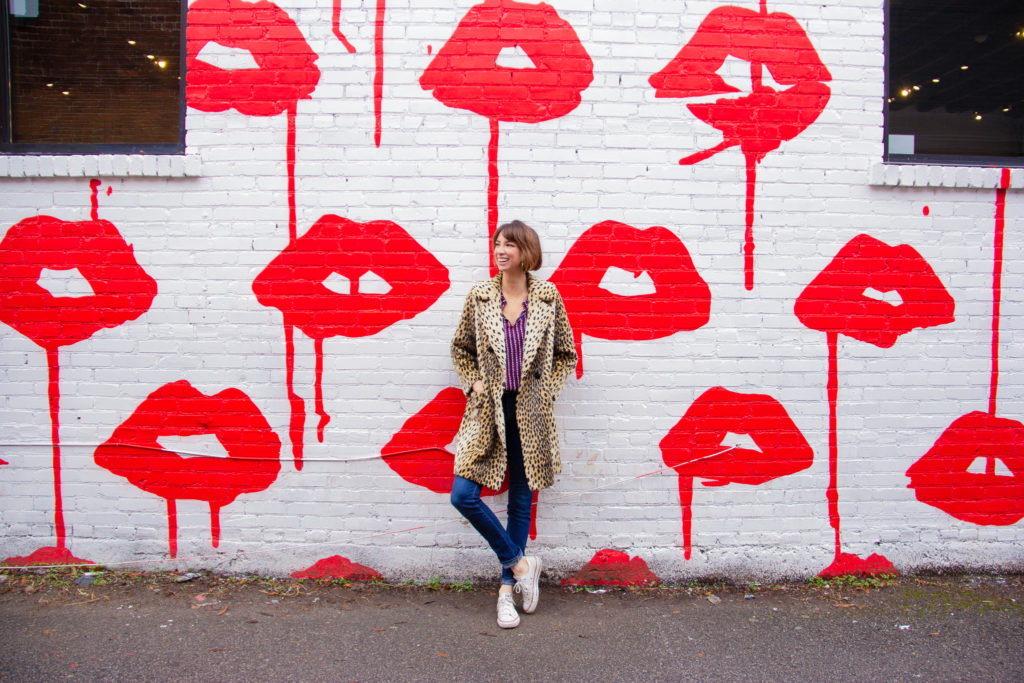 What's your favorite thing about the Heart Peasant Top?
This lightweight top is so fun! I love wearing hearts year round, so I am looking forward to pairing it with sandals in the summer and sneakers right now.
Putting it together with some Chucks and a more elevated leopard coat is a nice play on patterns. I love mixing prints and the high/low mentality in styling, so this is such a fun addition to my wardrobe.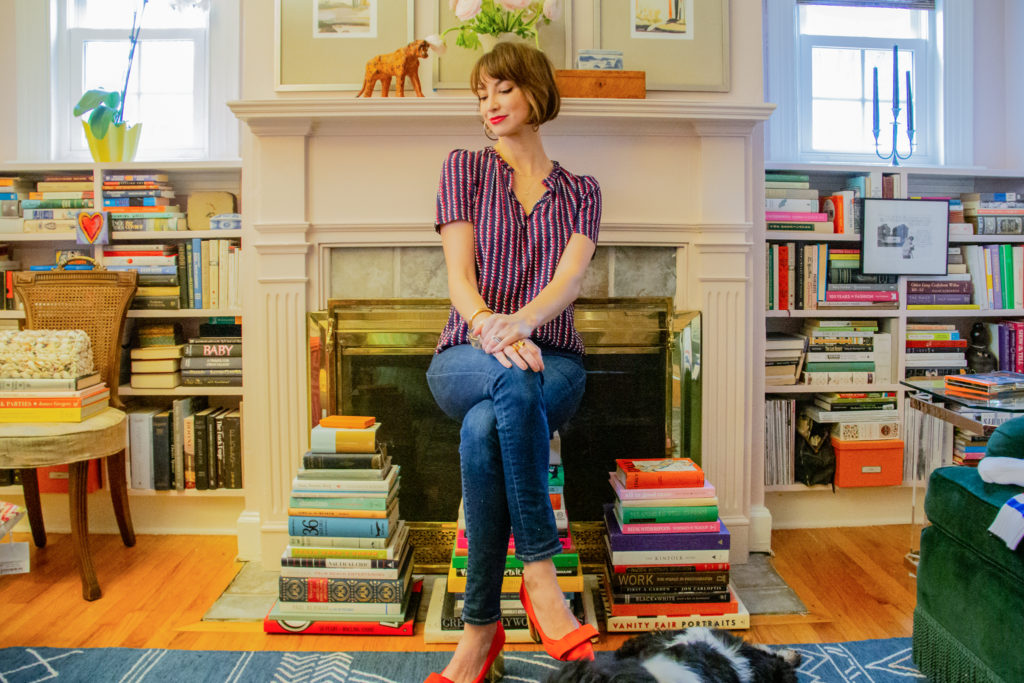 Photos by Abby Darby