Hello, Sugar: Katie Jacobs's Key Lime Coconut Bar Recipe from Her New Book
Katie Jacobs–Nashville native, stylist, and now author–is a Draper James Girl through and through.
We've loved featuring her on the Love, Reese blog over the years (some of our favorite moments: a Harvest Caramel Apple Chocolate Cake; an egg-cellent Easter extravaganza; and a July Fourth pool party) and now, some of these images and recipes are in print!
That's right, Katie's brand new book, "So Much to Celebrate," will be released tomorrow, March 6. Its pages are filled with scrumptious recipes, clever tips for your next big party, and countless phenomenal photos (featuring Draper James!).
We're so excited and proud of Katie, and even more thrilled to announce she'll be coming to our Nashville store to celebrate the book launch!
When: Thursday, March 8 — 5:30 'til 7:30 pm
Where: Draper James Nashville, 2608 12th Avenue South
The best part? The first 50 who purchase the book will receive a special treat!
Even if you can't come to the book launch, you can still celebrate with Katie by hearing from her and grabbing her Key Lime Coconut Bar recipe below.
Tell us about this recipe for Key Lime Coconut Bars.
My favorite dessert is Key Lime Pie! Moving into the warmer months leaves me craving tropical flavors.
I love these because they feature a shortbread-like crust chocked full of crunchy coconut topped with a smooth, creamy key lime custard. Summer's perfect pie made into a friendly, no-fork-needed bar.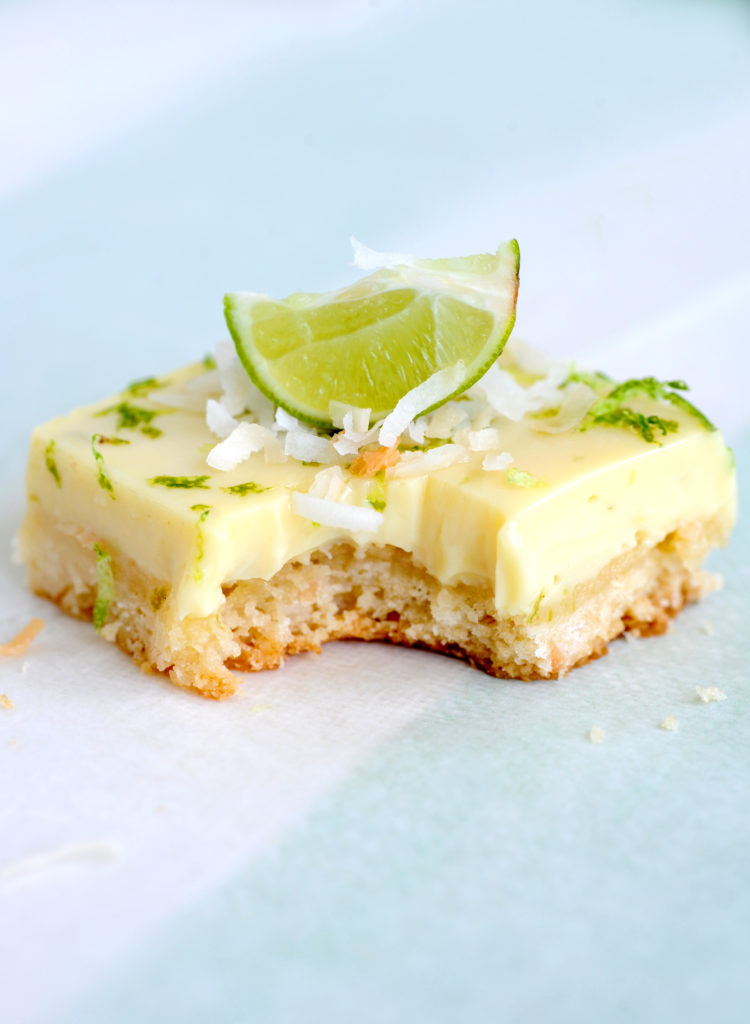 Besides these Key Lime Coconut Bars, do you have a favorite recipe featured in your book?
For me, it's always about the desserts! The book is broken up by season, so there is definitely a sweet star that steals the show each season. Summer is overflowing with fresh flavors like these bars and my mom's Strawberry Shortcake recipe.
Fall boosts the stunning Harvest Caramel Apple Chocolate Cake with caramel apples on top. Winter is all about the holidays with Peppermint Cheesecake and Chocolate Eclairs. But Spring may hold my very favorite recipe: Lemon Lavender Whoopie Pies.
How did you get the idea for your book?
I've always dreamed of creating a cookbook. I knew I could create a beautiful entertaining cookbook, but I really wanted it to be more.
I set out to compile a reference that was not only beautiful, but also a simple guide to creating life-long memories with your family and friends—inspiration to encourage more parties, more togetherness, more celebrations.
The family suppers and the holiday parties, the breakfasts in bed and the hot summer nights out on the porch—each one a device for getting loved ones together to live a little more life together and add to the history we all share.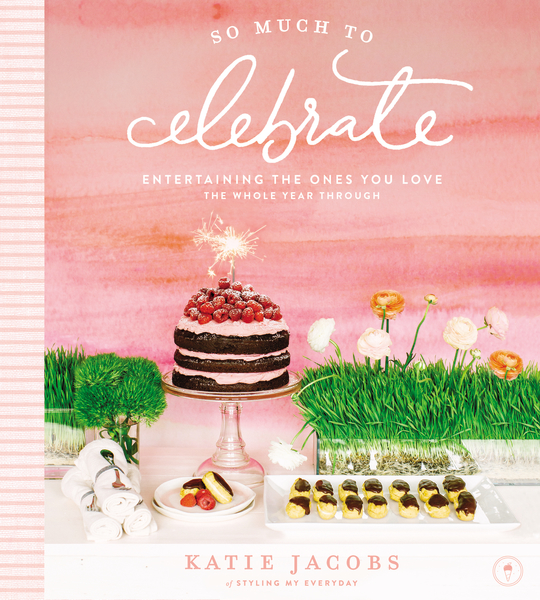 What are you most excited for your readers to get from your book?
Now, as a mom, I am realizing more and more that time is fleeting and it forces me to stop, take a breath, and remember how grateful I am that I have so much to celebrate.
I hope my readers are inspired to take the time to make their loved ones feel special by creating extraordinary celebrations to foster memories that will last a lifetime.
If you could describe the book in one word, what would it be?
Delectable 🙂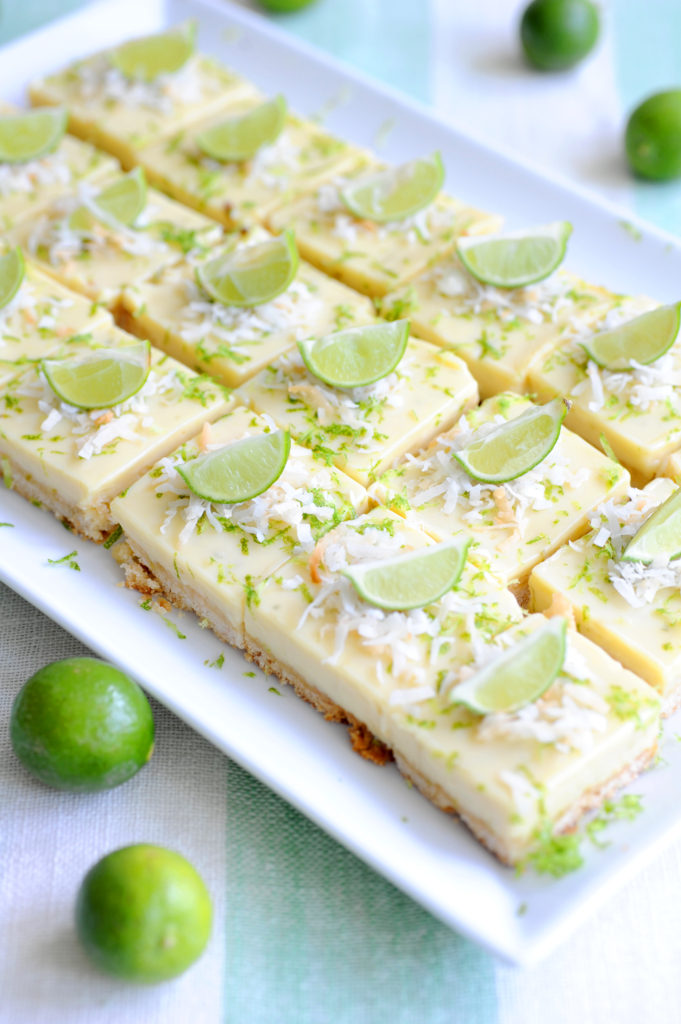 Katie Jacobs's Key Lime Coconut Bar Recipe from "So Much to Celebrate"
1 cup shredded sweetened coconut, plus more for garnish
1 1/2 cups all-purpose flour
1/2 cup confectioners' sugar
6 large egg yolks
10 tablespoons unsalted butter, cut in small pieces
2 cans (14 ounces) sweetened condensed milk
4 teaspoons grated key lime or regular lime zest, plus more for garnish
1 cup key lime juice
Preheat the oven to 350 degrees. Spread coconut on a rimmed baking sheet, and toast until golden brown, 6 to 8 minutes, tossing every 2 minutes to ensure even browning. Remove from oven; transfer to a plate to cool.
In a large mixing bowl, combine flour and sugar, and the toasted coconut. Using or a pastry cutter (or your fingers), cut the butter into the flour-coconut mixture until it resembles coarse meal. Pat mixture into a 9-by-13-inch pan, and bake until golden, 15 to 20 minutes. Allow to cool slightly.
Meanwhile, beat together egg yolks and condensed milk with a whisk until thick. Gradually beat in lime zest and juice. Pour into cooled crust and bake until just hot, 6 to 8 minutes.
Let cool completely, then chill until ready to serve (at least 3 hours). Cut into bars and serve chilled. Before serving, sprinkle with toasted coconut, and garnish with lime zest, if desired.
Make it ahead: Make these bars the day before serving and store in an airtight container in the refrigerator.