The Official Draper James Recipe for the Perfect Winter Sweater
We're about to let y'all in on a secret recipe, passed down through the Draper James family.
No you can't eat it, but you can certainly wear it all winter long.
This is the recipe for the perfect winter sweater, our Ashley Peplum Sleeve Sweater.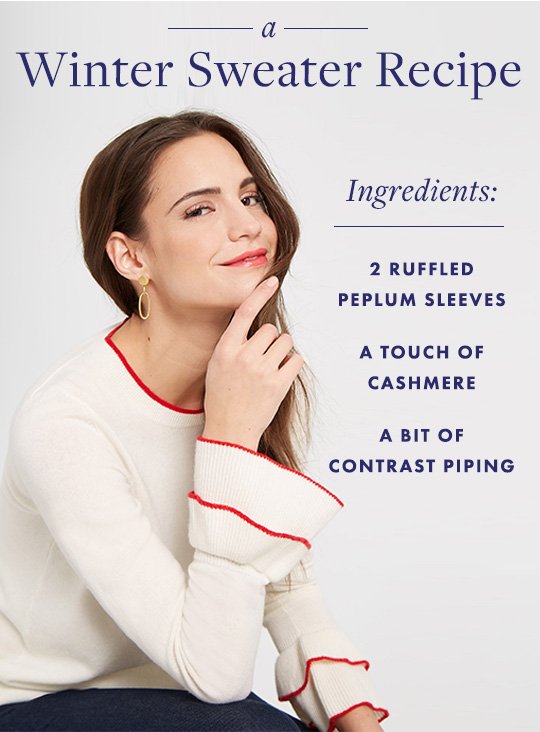 You got that? Okay, time for the instructions. Don't worry; it's pretty simple.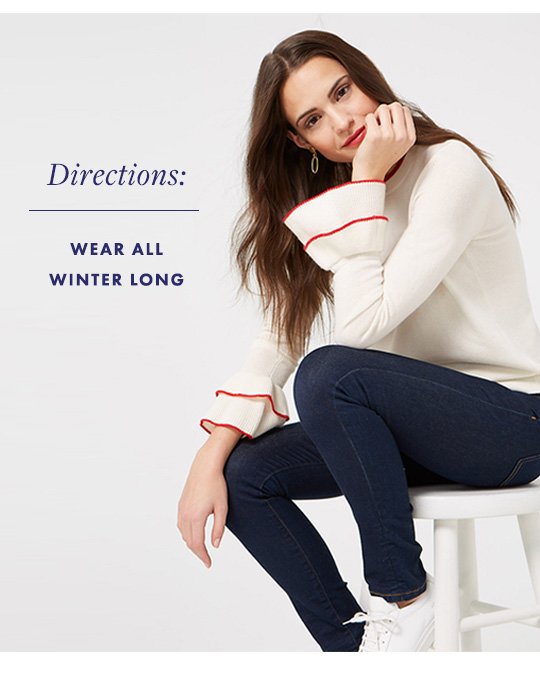 Enjoy, and if you wear the Ashley Peplum Sleeve Sweater, be sure to tag us in your photos @draperjames!