DJ Drinks: A Refreshing Watermelon Lemonade Recipe from A Happy Healthy Heart
"I love almost anything Southern," says Melissa Haithcock, who grew up in a small town in North Carolina and now lives with her husband in Nashville.
"But a few years ago, I decided that the traditional Southern foods I grew up eating—like fried chicken and macaroni and cheese—weren't doing my body any favors, so I started doing a lot of research and learning how food was meant to sustain us. From there I developed the mindset that nourishing my body and mind would lead me to a happy and healthy life. This became more than a hobby; it was my passion, and I wanted to share it with the world."
Melissa's personal revelation led her to start A Happy Healthy Heart, a food and recipe blog featuring guilt-free versions of favorite dishes.
With Memorial Day on the horizon, Melissa kicks us into the summer season with a picnic-ready watermelon lemonade recipe that pairs perfectly with our Draper James Watermelon Tumbler Set and Pitcher.
What about the South influences your blog and the recipes you feature, from Healthy Vegan Biscuits to Lemony Asparagus Pasta?
I am who I am because of where I grew up and how I was raised. I hope to share the hospitality, kindness, and grace that is natural to me with the people who go through the pages of my site. The South is a way of living, and to me, it's the best way.
The simplicity of Southern cooking is found throughout every single recipe that I post. I like taking traditional Southern foods and turning them into something healthy and nourishing. For example, my mom and I would make chocolate cake on Saturdays when I was growing up, but it was full of processed oils and sugar. I recently posted a chocolate cake recipe that tastes just as good, but is full of nutrients and if you gave it to your grandma, she would never know the difference!
Tell us about the watermelon lemonade recipe.
This recipe is inspired by my memories of the curb-side lemonade stands of my childhood, but I added a little twist. To me, watermelon lemonade just hollers summer in the South, and every sip I take brings me to a happy place. Juiced watermelon and lemons plus a little bit of sweetener make the perfect summer concoction.
How did you incorporate our Draper James Watermelon Tumbler Set and Pitcher?
I have always loved watermelon prints on anything, so when I decided to do a lemonade recipe, I knew this pitcher and cup set would be so perfect! I love that the set isn't glass, so it can easily be taken outside for entertaining. I also love the size of the cups; they are just right for a glass of lemonade!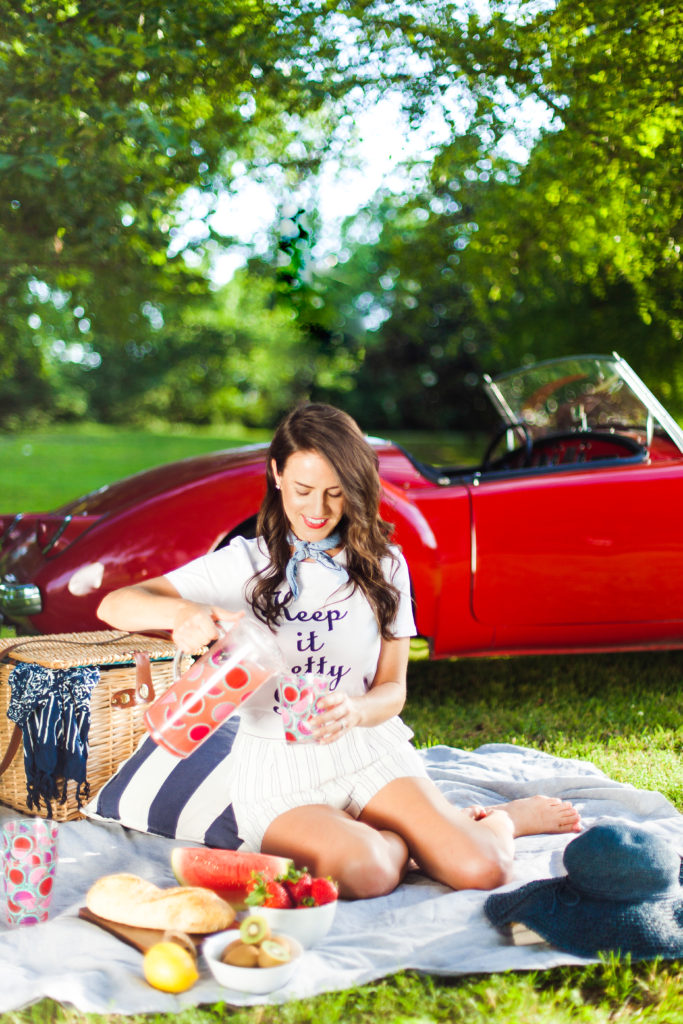 This picnic scene is so perfect! How does it fit into your perfect Memorial Day?
We set up in a park here in Nashville. The bright green background was perfect, and we couldn't have asked for a better afternoon to photograph. As for my Memorial Day plans, you can ask anyone who knows me, and they will tell you that I love to picnic. Eating outside is one of my favorite things to do, so when I picture the perfect summer holiday, a picnic comes to mind. This year we will be doing just that, and I can't wait!
Describe the Memorial Day menu you'd serve this lemonade with.
Memorial Day is meant to be celebrated outside, so I would love to host a handful of friends. I'd start by serving an arugula salad with some nuts and a simple dressing. I'd follow it up with grilled vegetable skewers with a side of quinoa salad, plus a strawberry tart for dessert. This watermelon lemonade would pair wonderfully with all of these dishes and would be the perfect refresher to finish a warm day.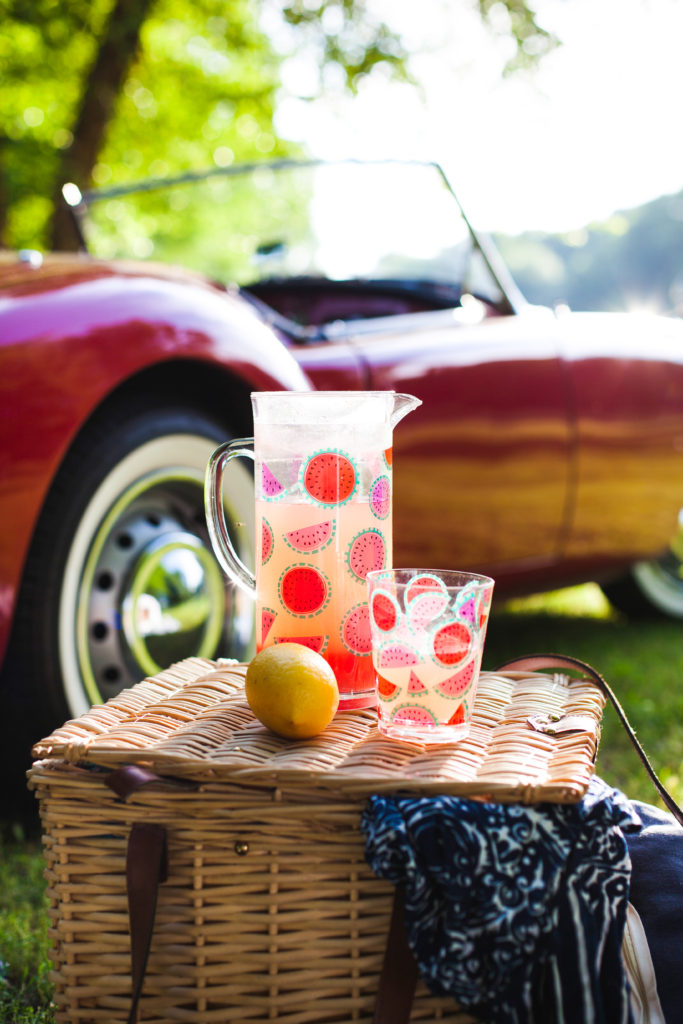 Watermelon Lemonade Recipe from A Happy Healthy Heart
Ingredients
2 ½ cups filtered water
½ cup raw sugar
Juice of ¼ of a watermelon (makes about 1 cup)
Juice of 2 lemons (makes about ¼ cup)
Directions
In a medium saucepan, heat water over medium heat. Add in sugar and allow to cook until dissolved. Stir and remove from heat. Pour water and sugar mixture into a pitcher, then add in lemon and watermelon juice. Stir well and refrigerate until cold.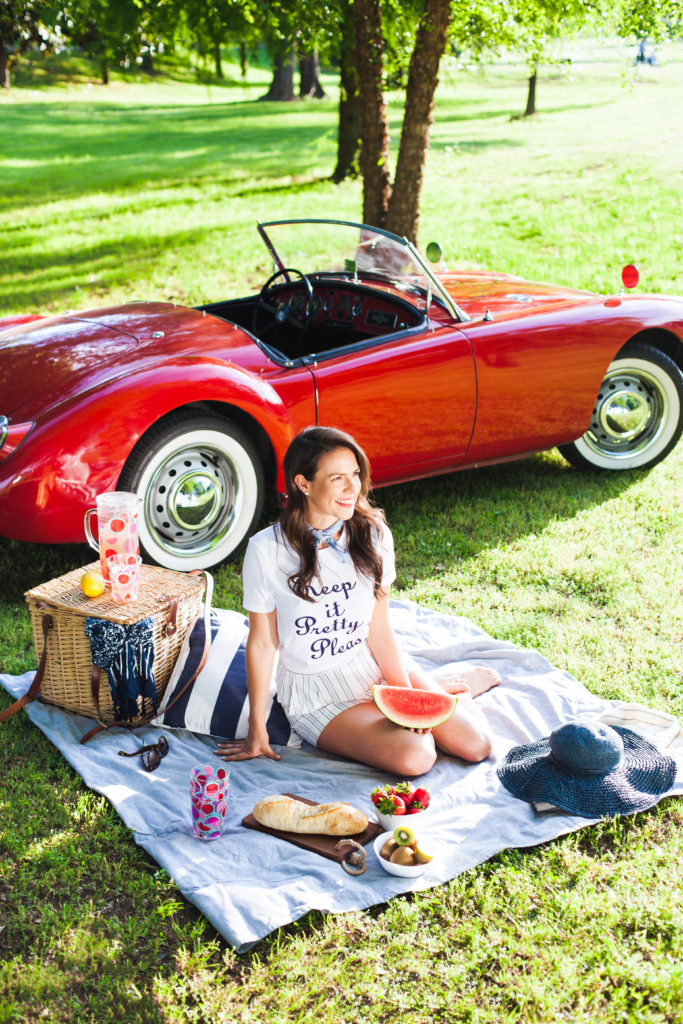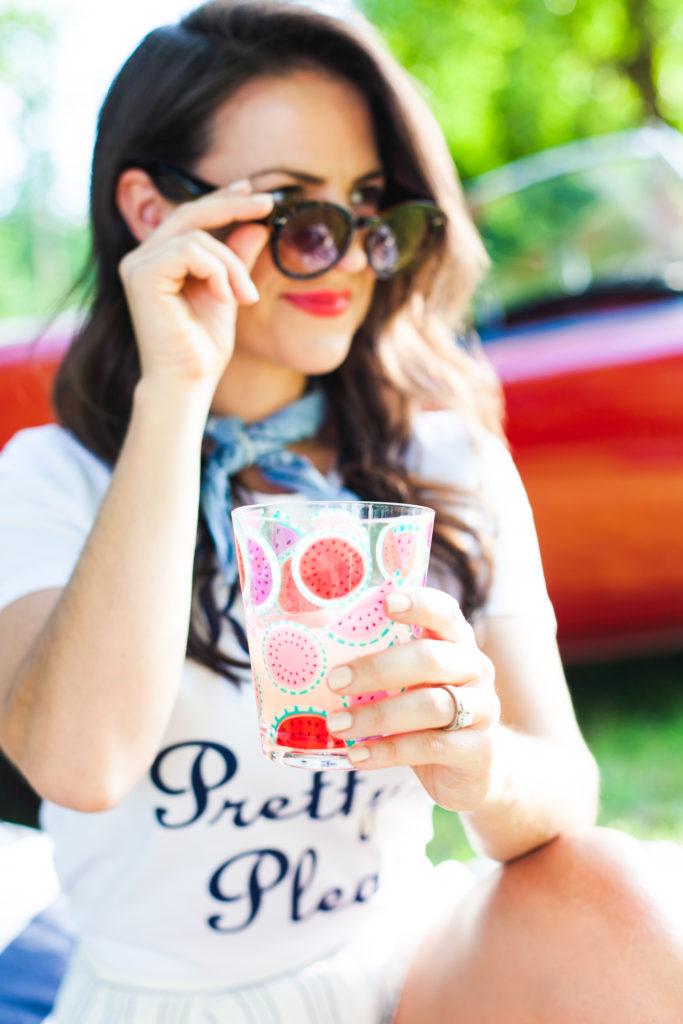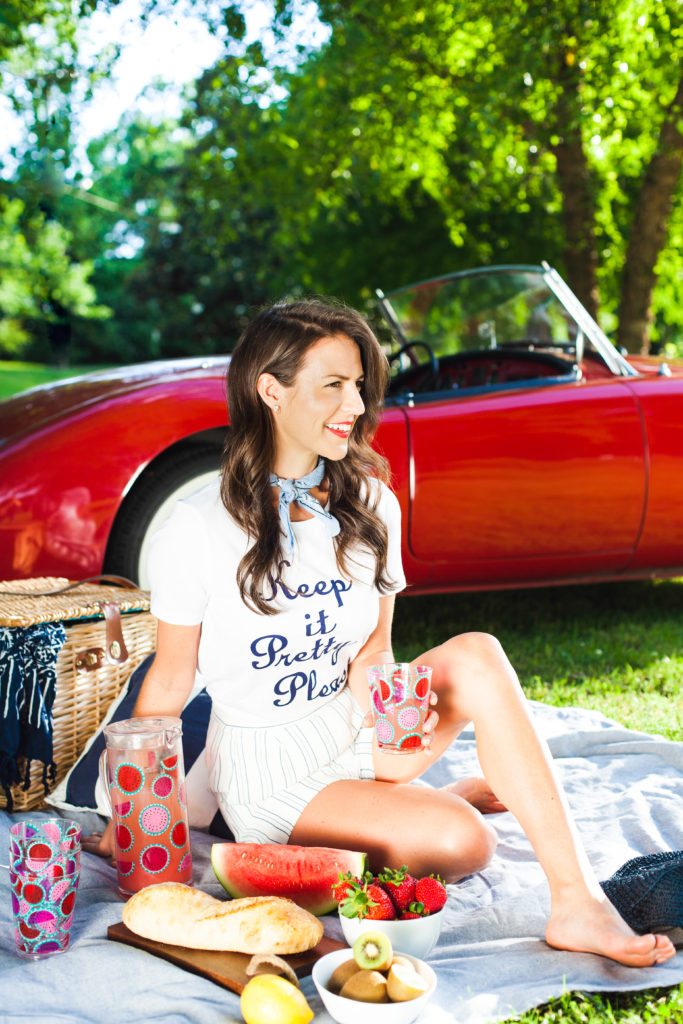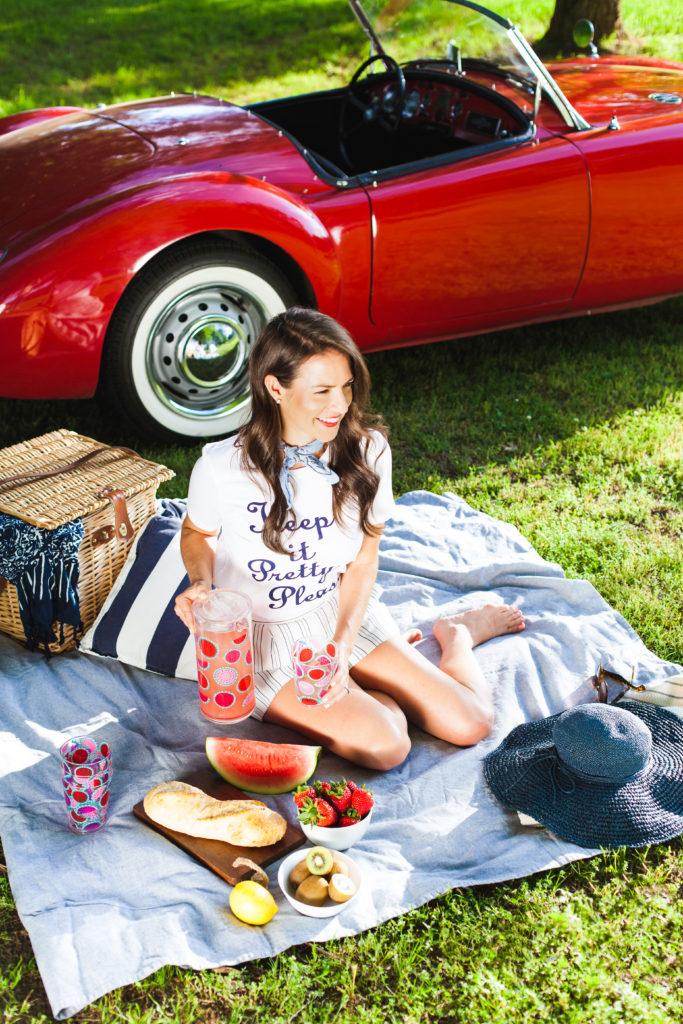 Save
Save