Style School: Danielle Davis of Lou What Wear on Dressing for the Kentucky Derby
As a fashion blogger based in Louisville, KY, it would be natural for Danielle Davis to get a lot of inquiries about how to dress for the Kentucky Derby. Fortunately, she's got a lot of answers. "Derby is my favorite time of year," says Danielle, who blogs at Lou What Wear. "I think I love it even more than Christmas."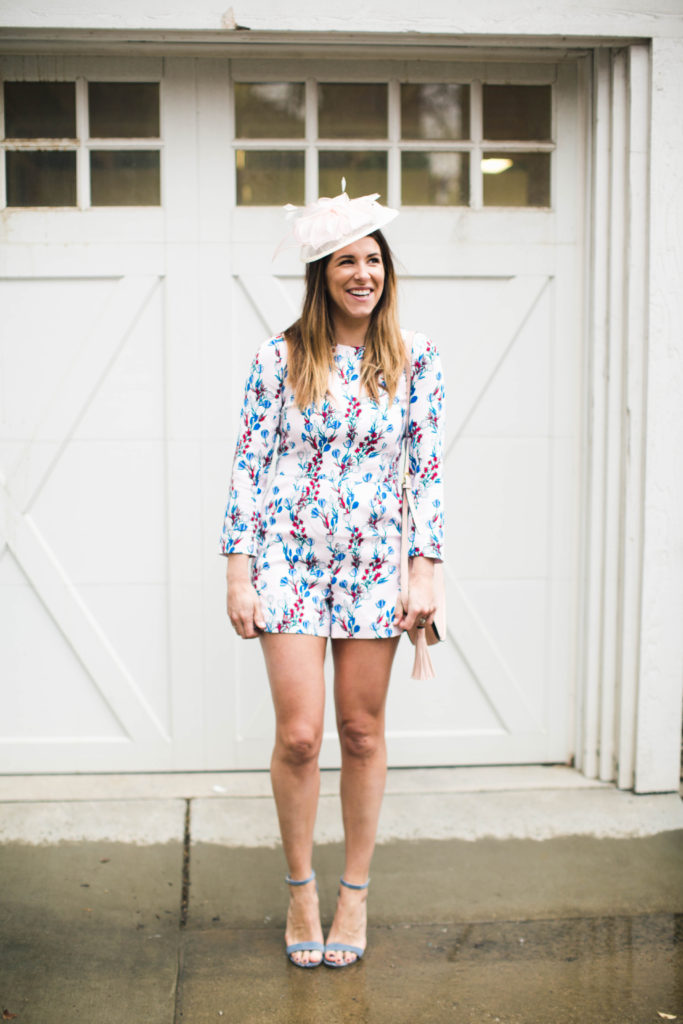 Danielle devotes an entire section of her site to Derby style: "A couple years ago, I realized that no one was really talking about Derby consistently, especially when it comes to sharing a local's take on what to wear to the track," she says. "A lot of out of town visitors don't realize there are so many different areas, some with specific dress codes and others with a kind of unspoken dress code. I remember seeing girls walking into the infield dressed to the nines, with no idea of the mess that would meet them after they got there. I realized there was an opportunity to share a local perspective on the track and share tips, dress ideas, and hats galore. That's how the Derby series started and it's grown from there."
She styled our Dunaway Vines Beverly Romper for Kentucky Oaks, the race held each year on the day before the Derby, but she loves it for any part of Derby weekend. "The color and print are traditional and Southern—very Derby—but the romper silhouette makes it a little more youthful and fun. I know I'll stay comfortable all day at the track in this and may just be tempted to pack my white sneakers to throw on with it when I need to ditch the heels."
Below, Danielle's insider's advice on doing the Derby right.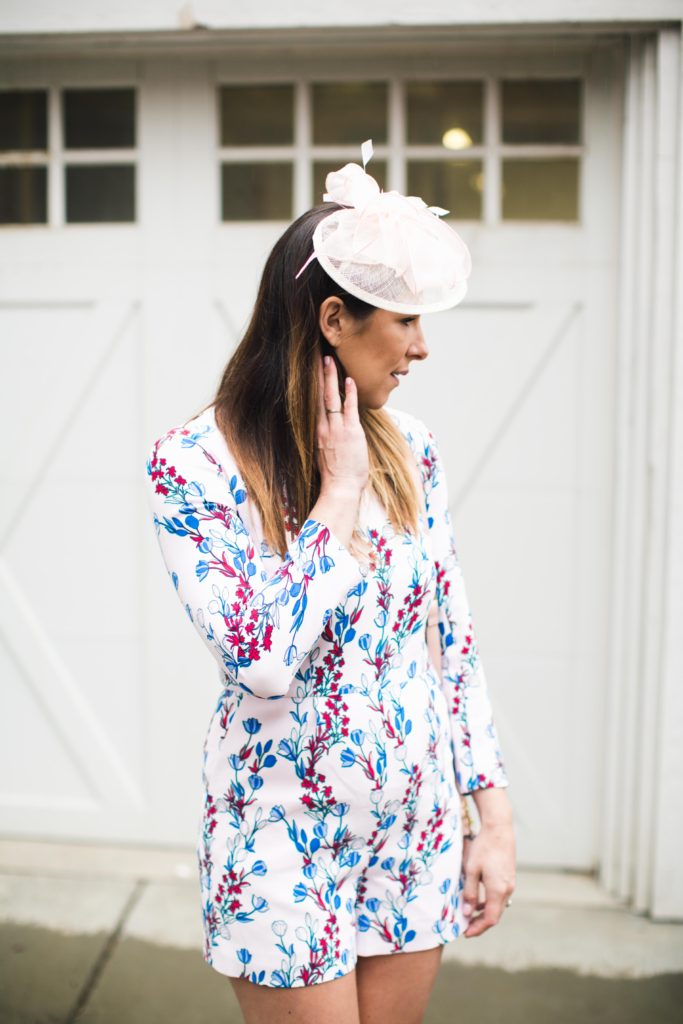 What are your 3 cardinal "do's" for Derby dressing?
1. It's all about the hat or fascinator. There are very few occasions where you can wear a big, bold hat so take advantage.
2. Derby is a long day with a lot of standing. You'll want to make sure whatever you wear can withstand a long day in the sun. There's nothing worse than being uncomfortable at Derby.
3. Have fun. Derby is a great chance to go with a bright print or go a little bolder than you might to a wedding or party.
Three "don'ts"?
1. If you don't wear a hat, you'll feel really out of place unless you're in the infield. If you're in the infield, keep it casual. Think more festival style than all-out Derby prep.
2. Don't wear heels you can't walk in all day.
3. Don't forget to pack essentials like a hair tie, flip-flops, bobby pins, band-aids, and mints or gum.
How has Derby style evolved over the last few years?
Derby style is one of those consistent things. I think you can look at pictures of people a few years ago and their looks would still be great. I do think there has been a big move towards the fascinator and hatinator (instead of the big, wide-brim hats). Of course, seeing Kate Middleton in them has made them more popular but they are also much easier to wear. You don't have to spend the day peeking out from behind the hat.
How will you spend Derby Day?
I'll be at the track! I have some great friends from home (I grew up in Miami) coming in town and I cannot wait to show them everything Louisville has to offer during Derby.
Can you share a Derby tip only a local would know?
I think people don't realize when I say there is a lot of walking, there's a lot of walking. Churchill Downs alone is huge. So when I say to pack flip-flops, I mean it from the bottom of my heart. You'll be so happy you have them. Also, pay attention to your tickets. If you do the Paddock, you'll only be able to watch the races from the big screens; you won't be able to go into the seating areas. I've had people surprised to learn that.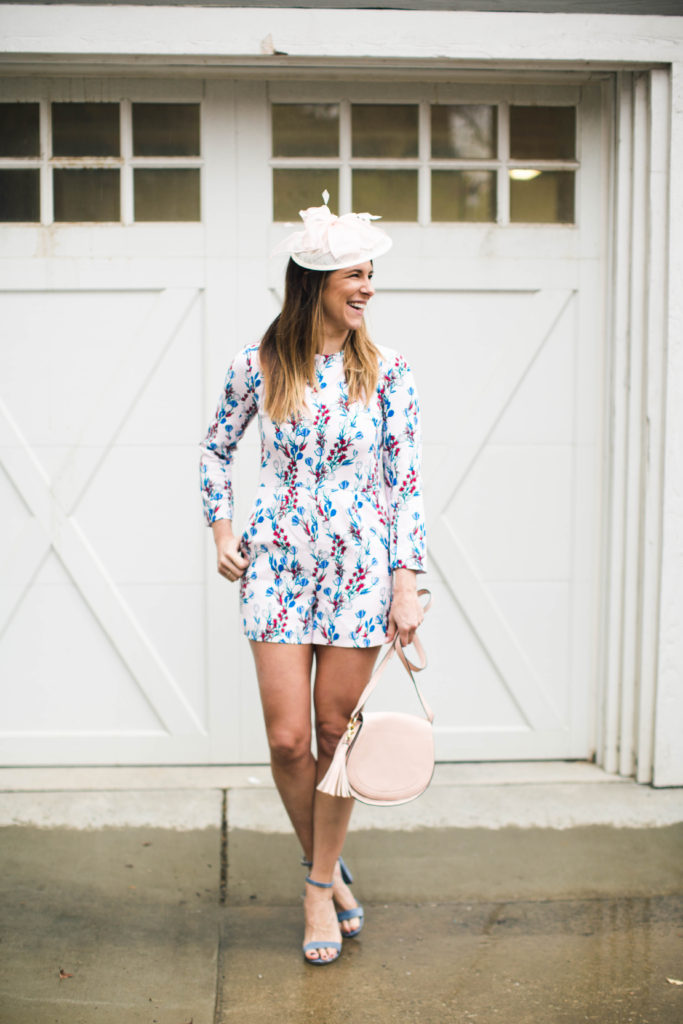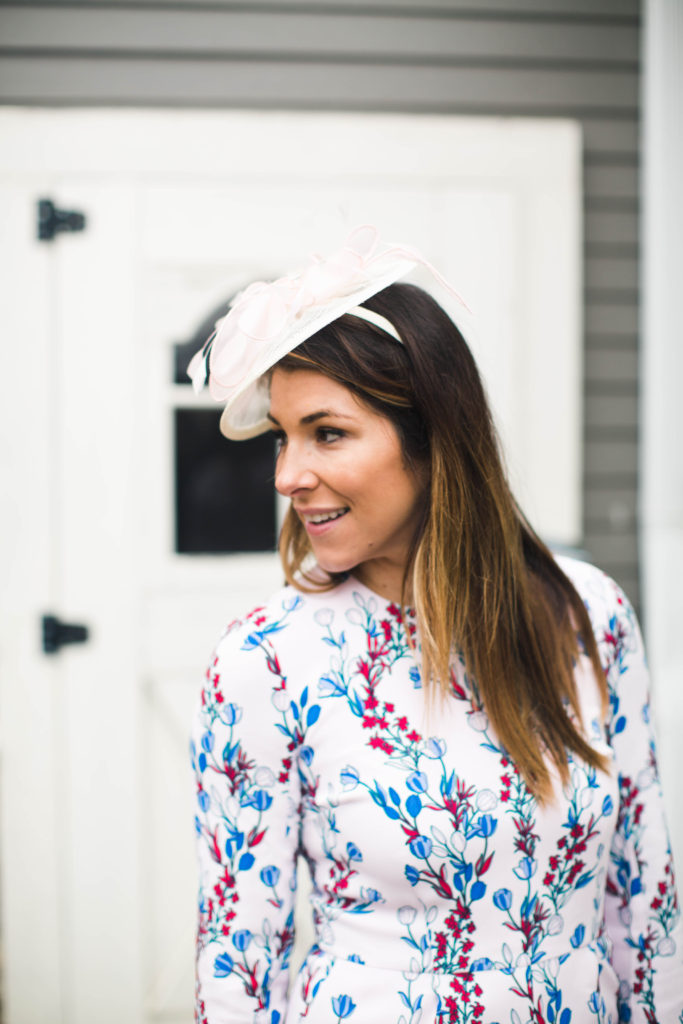 Save
Save
Save
Save