Doing the Round Top Shop [VIDEO]
Folks who thrive on 'picking', 'digging', and 'junking' head to Round Top, TX at the first sign of fall for one of the greatest antiques and vintage fairs this side of the Mason-Dixon line.
When it comes to Round Top royalty, Paige and Smoot Hull are the reigning queen and king. Experts in the art of antiquing and pros at navigating the sprawling fair, the couple owns The Vintage Round Top, an impeccable local vacation rental they renovated and designed using vintage finds and handmade items. They also sell their own brand of handmade home items as well as other treasures they've picked up along the way on their web shop.
Earlier this week, Paige gave us her tips on shopping Round Top like a pro. In the video and images that follow, she and Smoot take us through their first day shopping this year's fair.
Doing the 'Round Top Shop'—a play-by-play at Round Top antiques fair with Paige and Smoot Hull and a few of their favorite vendors, shot by Tripp Films.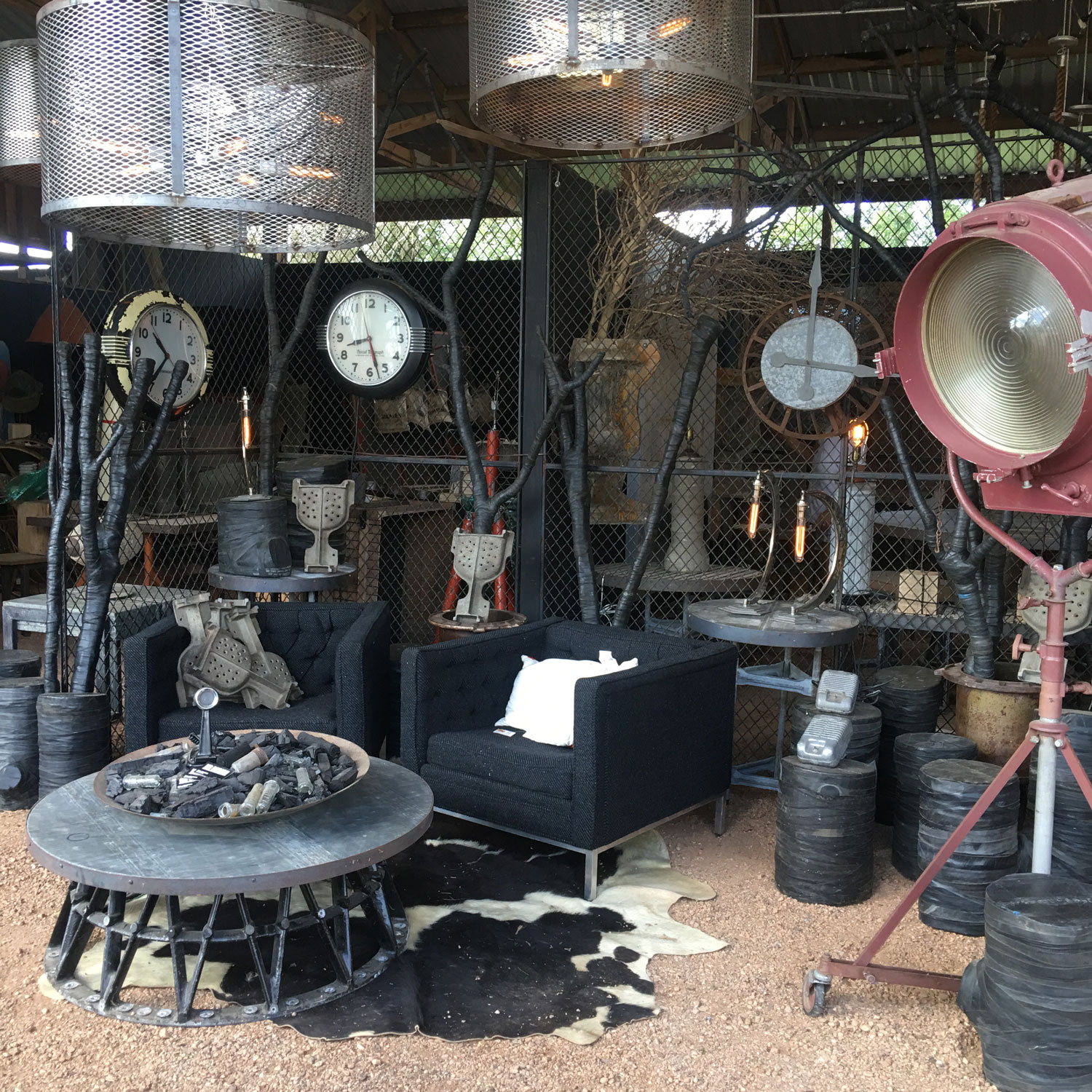 "We started our day at EXCESS, one of our favorite Round Top antique shows," said Paige. "We always stop by the KB Design booth and absolutely loved his monochromatic vibe. We're especially fond of the leather-bound tree stumps and branches! Believe it or not, vendors will spend days setting up their booths just to sell for a week or so."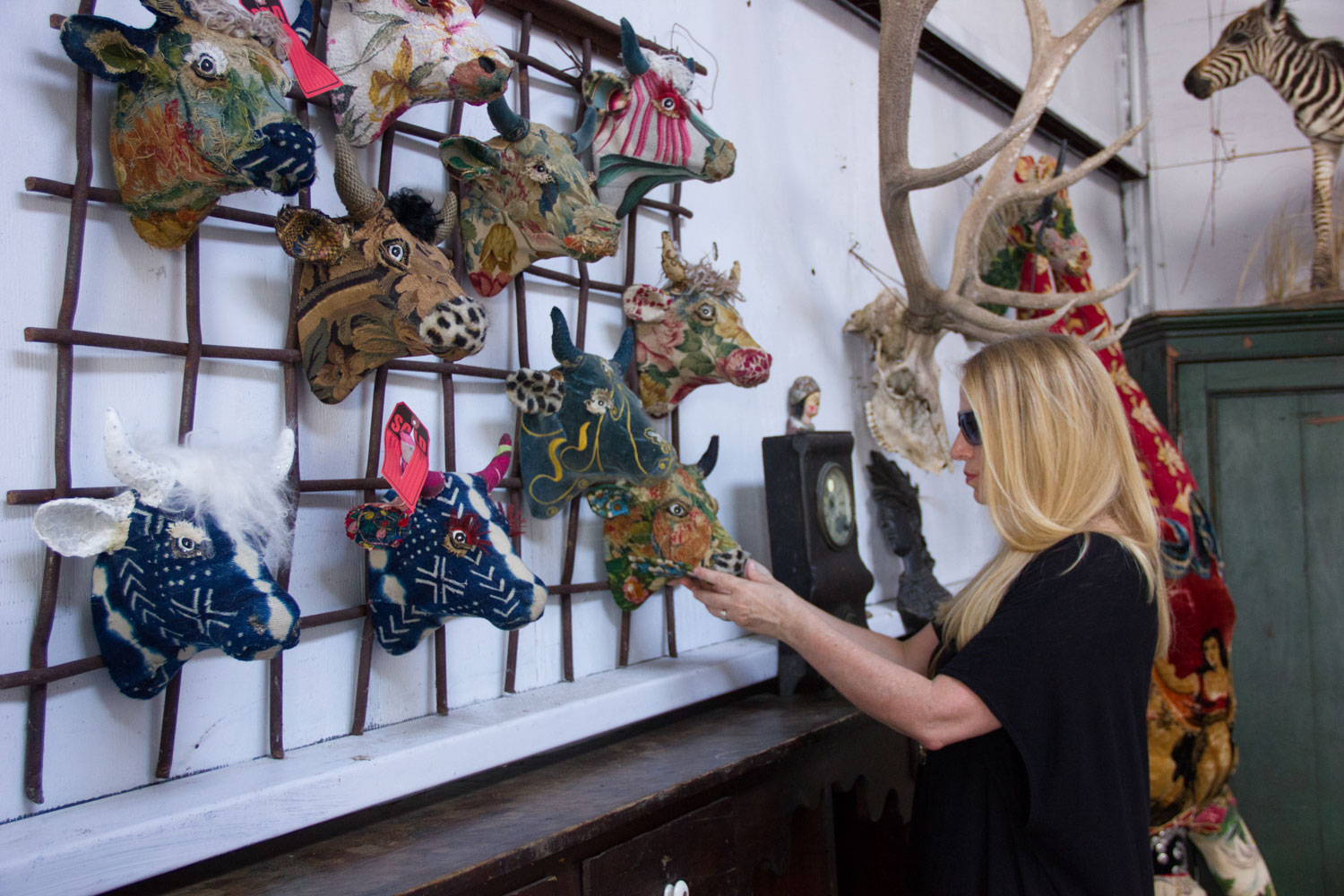 "Next we crossed the street and stopped by Southern Beast. Our dear friend Mary Lou is a very talented artist," says Paige. "She uses antique fabrics, tapestries, costumes, trims, and embellishments to make her creatures and top hats."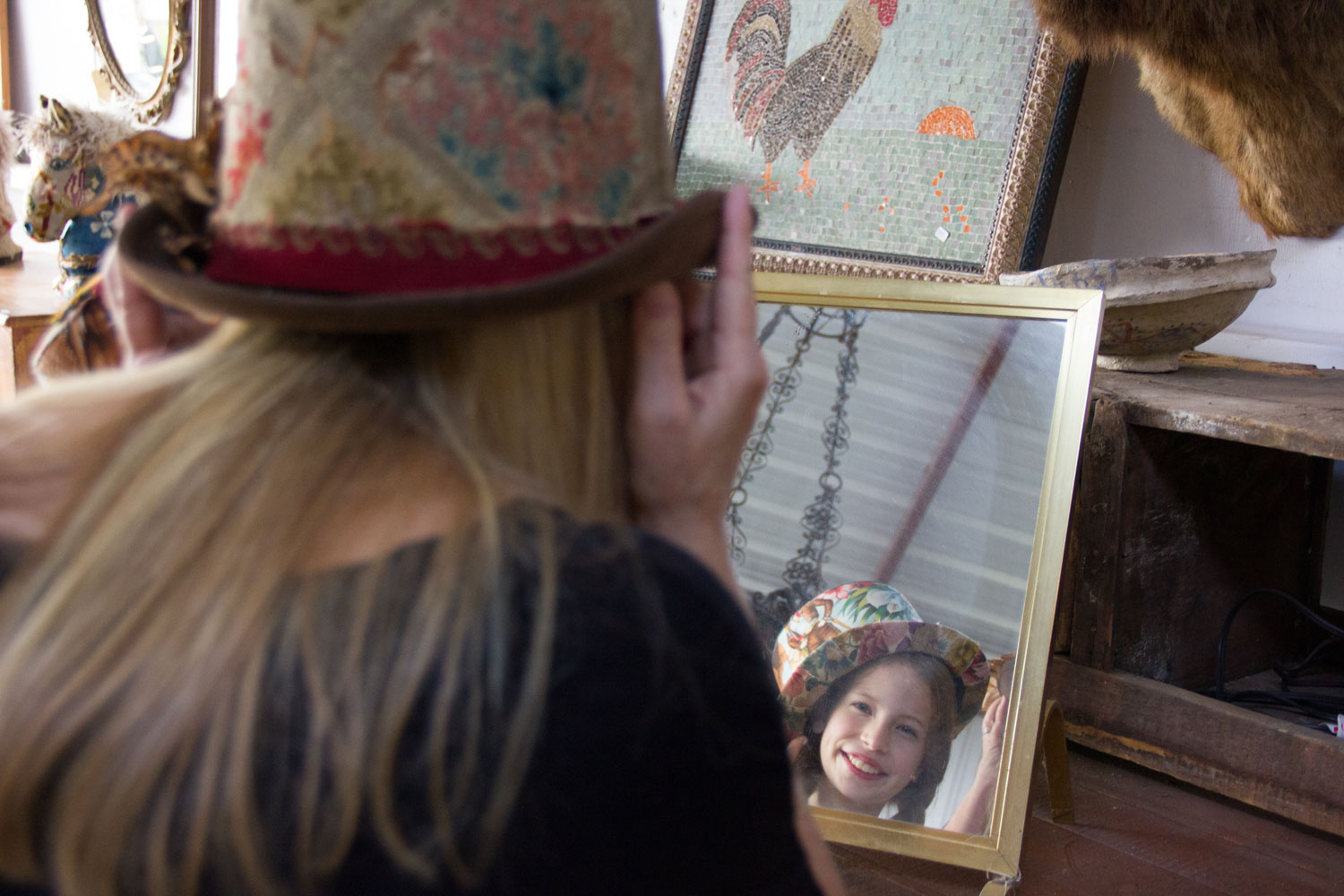 Paige's best shopping partner? Her daughter. "We had so much fun trying on hats and making memories," Paige says.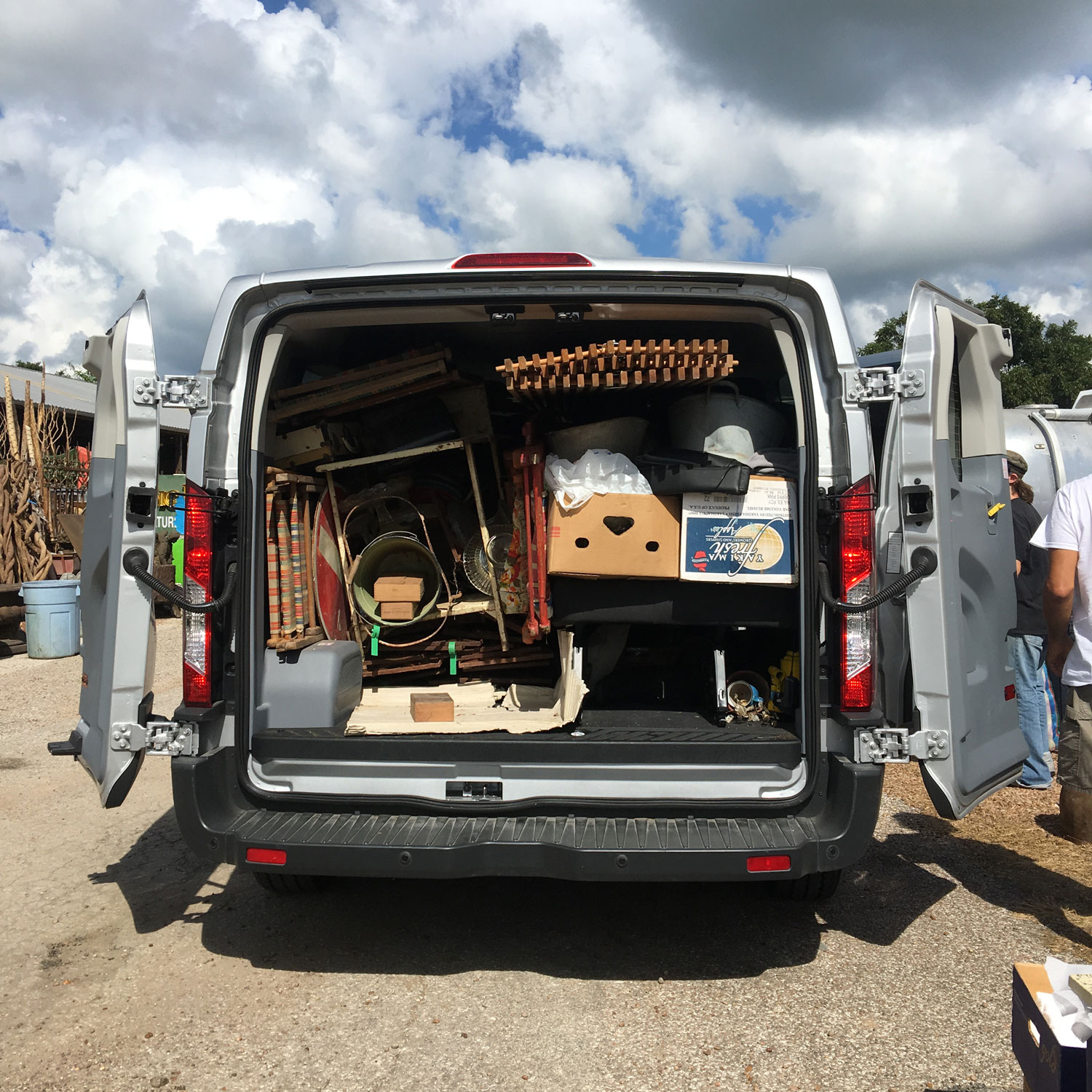 On the way out of EXCESS, the back of this van caught Paige and Smoot's eye. Turns out it belonged to another of their favorite vendors: Hector the Collector. "He's a legend around here," says Paige. "We can only image all the treasures he has stuffed inside that van!"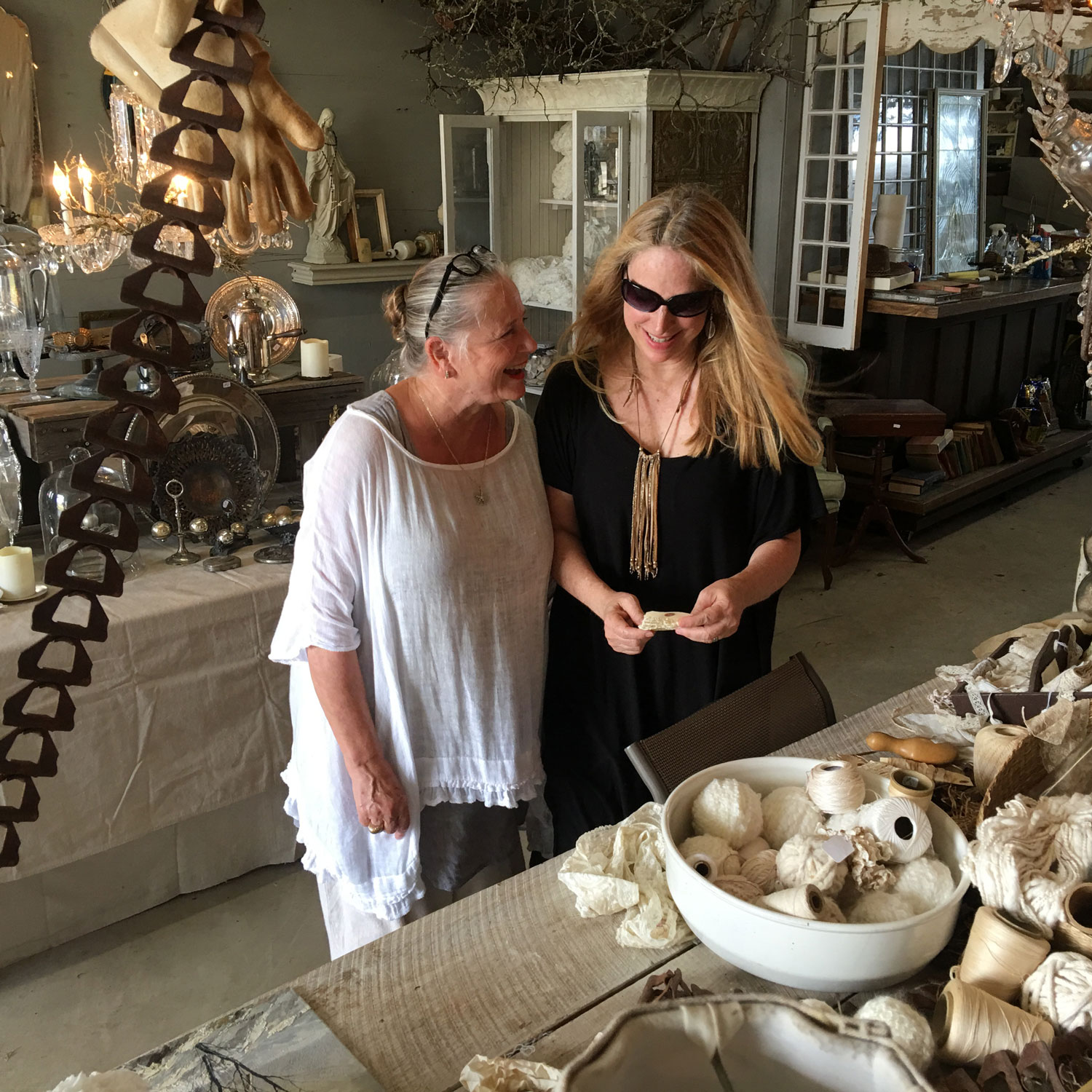 "We then hopped over to the Texas Rose Show," says Paige. "Not only is this a great show, but the owner, Vickie [pictured], also runs a charming restaurant on-site. She sells the greatest collection of fabrics and notions you could ever imagine. And the food? Well, it's our must-stop for the best sandwiches and sweet tea in Round Top!"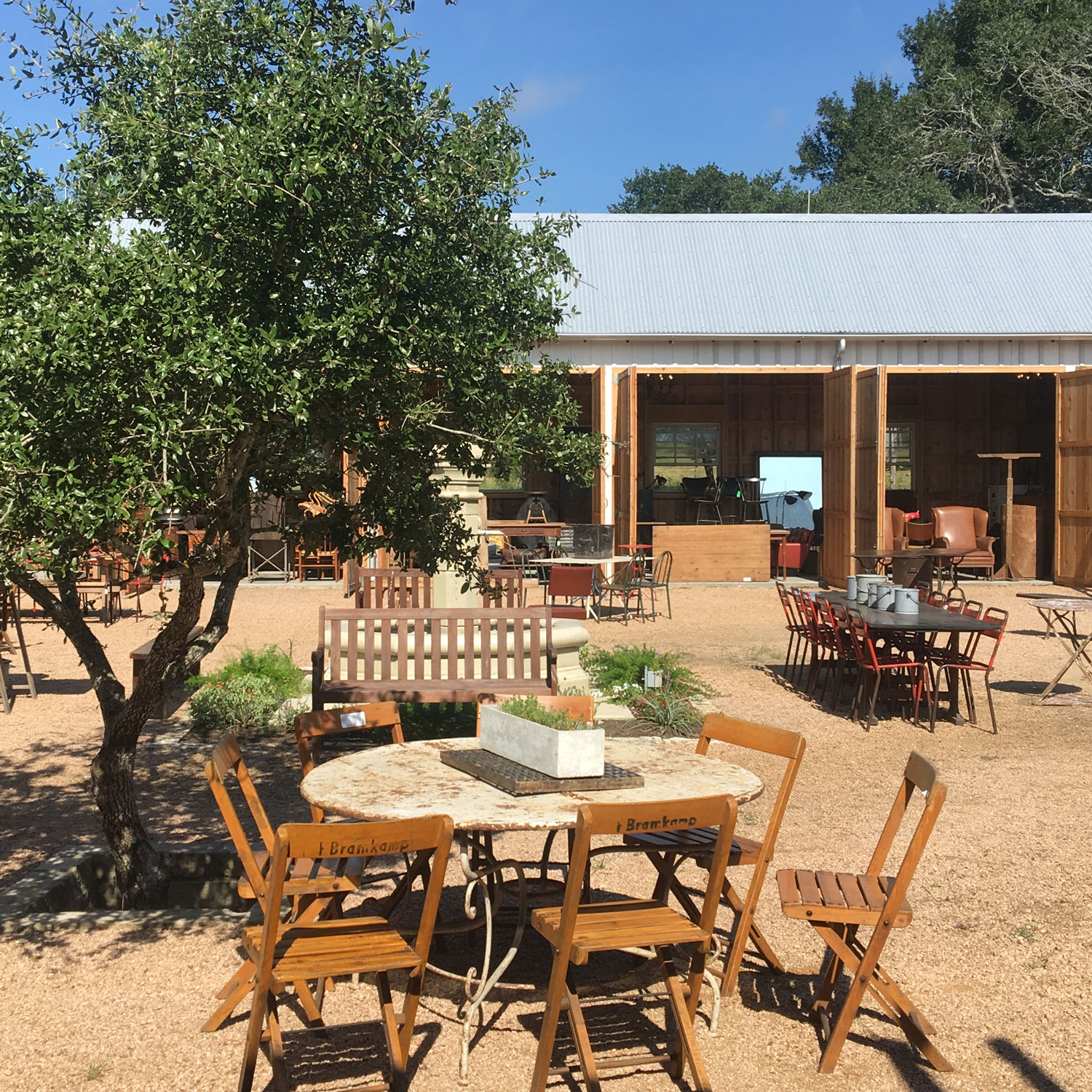 "Our last stop was The Compound", says Paige. "This is one of the newer shows, and one of the nicest. The owner of the show, Mark Massey, runs a first class operation with outstanding vendors. We especially love Eneby Home [pictured]. It has the coolest selection of true European offerings."
Save
Save
Save